We close the book on Week 2 of the NFL season after a relatively chalky NFL slate. We saw several of the obvious plays hit like Tom Brady, Ty Montgomery, Melvin Gordon, Keenan Allen, and even Coby Fleener all hit value

Now we transition to Week 3, which opens up as an unusual ten home teams as current underdogs. The Patriots, Eagles, Panthers, Titans, and Packers are the only home teams that are favored in the main slate. That doesn't exactly say everything about the slate quite yet; it just means ownership may be more spread out than what we've seen the first two weeks. So without further or do, let's dive in.
Quarterbacks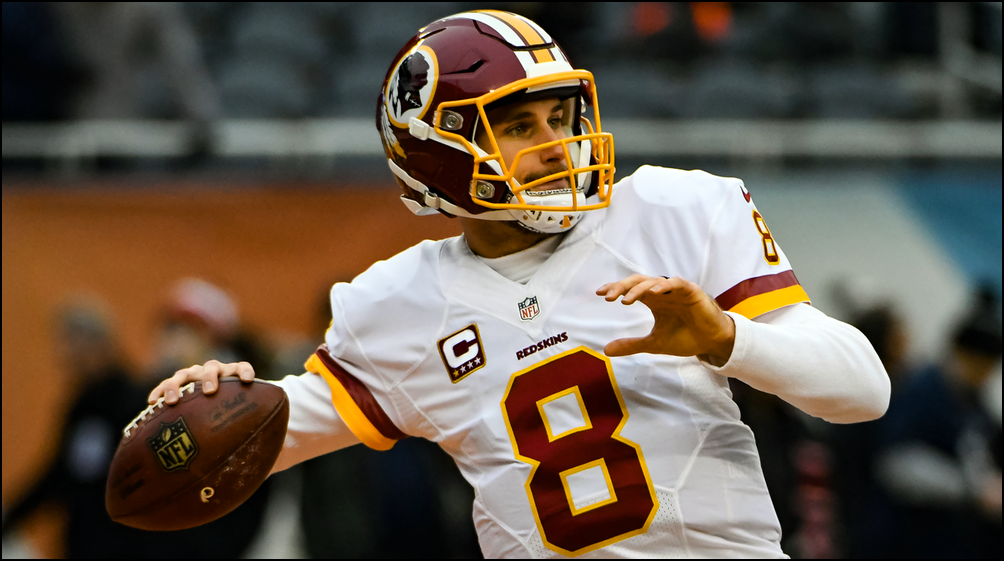 Matt Ryan (DK $7,100, FD $8,500) – One of the first things I look for when looking into Quarterbacks are team implied totals. Matt Ryan comes in after a dominant performance against the Packers on Sunday Night Football with an implied team total of 26.75 against the Lions. That's good enough for third highest on the slate behind only the Patriots and the Raiders. The Lions are currently 12 worst in the league by averaging 236 passing yards per game and are averaging 40 passing attempts allowed per game. This game originally opened up with a 48.5 o/u and has since moved to 50.5, which is good enough for the second highest total of the week. The game is on the road for the Falcons, and Ryan is known for performing better at home, so there is a reason to temper expectations. But in a matchup against an improved Lions offense with a secondary bad secondary, the game flow could mean Ryan will a lot of opportunities to chuck the ball.
Matthew Stafford (DK $6,200, FD $7,900) – Pivoting to the other side of the ball, Stafford has done reasonably well his first two weeks against the Cardinals and the Giants. Two opponents that are tougher on paper than his matchup this week. Stafford comes into the week as a 3 point underdog and with an implied team total of 23.75. Stafford is returning home where he threw for 4 touchdowns and 292 yards in Week 1 against a good Cardinals secondary. Out of all the games this week, this Lions/Falcons game is my favorite for quarterback points.
Kirk Cousins (DK $6,100, FD $7,600) – Cousins has been disappointing the first two weeks. He had a disappointing game on the road against the Rams and was mediocre against the Eagles in the opening week. This week could potentially be a rebound spot for Cousins. He's at home facing a Raiders defense that has been overachieving the first two weeks of the season. The Raiders are averaging only 200 passing yards per game and have only allowed two passing touchdowns on the year. Last year the Raiders were one of the worst secondaries in the league and did very little to improve that unit this offseason. Oakland does have one of the league's best offenses in the league, which explains the high o/u at 54 (highest of the week). Give me a low-owned Kirk Cousins against a weak secondary at home, even as a 3 point underdog.
Value QB
Andy Dalton (DK $5,100, FD $6,800) – Andy Dalton has been terrible the first two weeks. In fact, the entire Bengals offense has as they are 1 of 2 teams (49ers) that have yet to find the end zone this season. That being said, Dalton has had two difficult matchups after facing the Ravens and the Texans on a short week. The Bengals opened the week as a 10 point underdog on the road against the Packers, but have since narrowed the line to +8.5. Aaron Rodgers is without a doubt looking to light up the scoreboard after getting run over by the Falcons (again) on national TV, so I expect Dalton to have plenty of garbage time opportunities to throw the ball.
Running Backs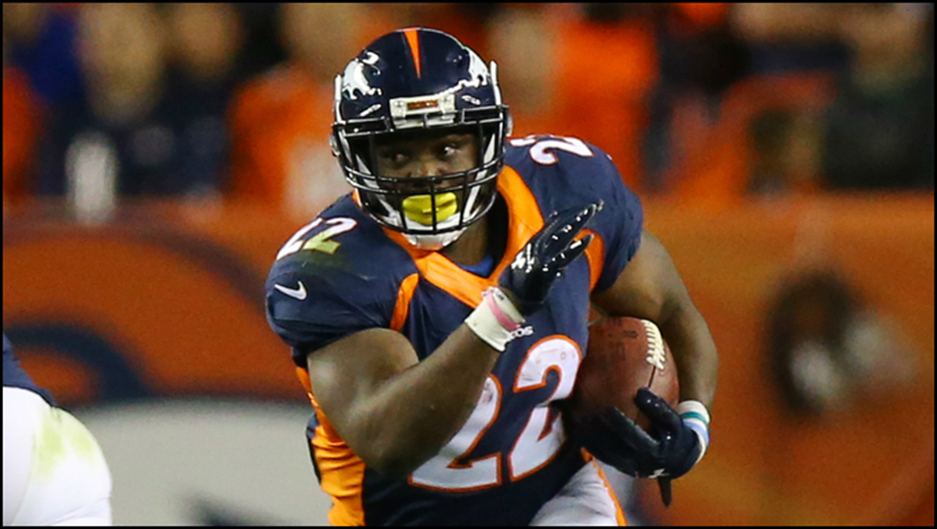 Le'Veon Bell (DK $8,800, FD $8,700) – To say Bell has been disappointing the first two weeks is an understatement. He's been so disappointing that Elliott eclipsed him as the most expensive running back on this week. But this week could be the week we get Bell at depressed ownership and in a bounce-back spot. He doesn't quite check all the boxes going up against an improved front seven in Chicago, but the Steelers are 7 point favorites. We saw Bell get 27 rushes last week and also 4 targets, so the volume is much improved after that bizarre first week. We all know Big Ben's struggles on the road, yet the Steelers are still are implied to score 26 points. This should be a get well spot for Bell.
CJ Anderson (DK $5,800, FD $6,900) – Anderson is way too cheap on DK at 5.8k. The Broncos have shown that Anderson is the feature back while Jamaal Charles has only found his way on the field in passing situations. Anderson owns 70% of the Broncos rushing attempts after two weeks and has produced just under 200 yards (199). He also has 4 catches on 6 targets, which adds to his value on DK. The Broncos are a 3 point favorite against the Bills in a game that could feature both running backs with their pedestrian passing games and minimal projections. Anderson is projected as the third best running pack (point per dollar) on LineupLabs.
Isaiah Crowell (DK $4,800, FD $6,600) – If you drafted Crowell as I did in season long or redraft leagues, you're probably frustrated with the thought of playing him in DFS. But the truth is, if there is ever a spot to play Crowell, it might be this week. Crowell is facing a Colts defense whose defensive line may have more holes than swiss cheese. This game has one of the lowest totals on the week and rightfully so as both teams have young offenses. Crowell does have the luxury of running behind the best offensive line in the league per PFF.com, so this could be a breakout week for Crowell.
GPP Flyer
Mike Gillislee (DK $5,700, FD $6,800) – Probably the better site to play him is on FD since he's so touchdown dependent, but that's exactly why he's a shot in the dark. Gillislee has scored 4 touchdowns in the first two weeks. He leads the league in rushes inside the 5-yard line, converting each 4 of his carries into touchdowns. Although Gillislee is touchdown dependent, he does own 59% of the market share of rushes out of the Patriots backfield. The Pats are the biggest favorite of the week (13.5), and at home so Gillislee should get a shot at a cheap TD.
Cash game plays not noted above: M. Gordon, K. Hunt, J. Ajayi, T. Montgomery.
GPP Flyers: L.McCoy, D. Freeman, C. McCaffrey
Wide Receivers: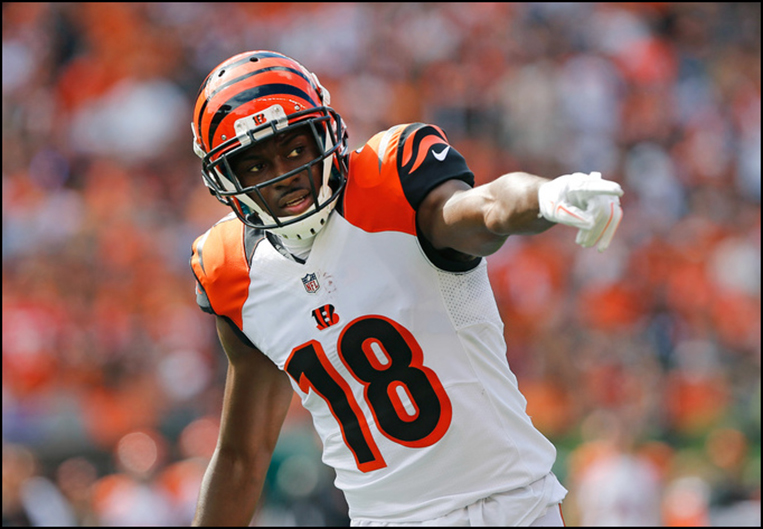 AJ Green (DK $8,100, FD $ 7,500) – I talked about Green's quarterback up top. I like the idea of targeting this game from the Bengals passing attack with the likelihood that they will be playing catch-up for the majority of the game. Green currently accounts for 30% of the Bengals' targets through the first two games of the season. He's seen 18 targets and has caught 10 of them for 141 yards. He has yet to find the end zone, but as I mentioned with Dalton, they have had two tough matchups. This week they go up against a Packers secondary that got torched by Julio Jones and Mohamed Sanu in really what was only one-half of competitive football. The Packers rank 18th in the league in FP allowed to opposing WR by allowing 18 points through the first two weeks. I can see Green getting one, possibly two touchdowns in garbage time.
Michael Crabtree (DK $7,400, FD  $7,700) – I really thought that Amari Cooper was going to peak this season and Crabtree was going to begin declining. That clearly wasn't the case last week when Crabtree scored 3 times on 6 targets, while Cooper only saw 5. I still think this may happen, but at least for this week, Crabtree might be the play over Cooper again. The big reason is that I expect Josh Norman to spend most of his time against Cooper, which would leave Crabtree lined up against Bashaud Breeland who currently has a PFF grade of 67.2. If Crabtree does face Breeland throughout the game, he should be able to find the end zone again.
Value
Rashard Higgins (DK $4,000, FD $5,100) – Higgins got a lot more playing time once the Brown's top receiver Corey Coleman left the game. Coleman was eventually placed on IR and Higgins looks to be the biggest beneficiary from the move. Higgins got 11 targets from Kizer and caught 7 for 95 yards last week.
Devin Funchess (DK $4,200, FD $4,800) – With the injury to tight end Greg Olsen, Cam Newton will have to find someone over the middle of the field to dump the ball off. Per PFF.com, Funches is expected to lineup in 2 and 3 wide receiver sets against P.J. Williams. Williams is by far the Saints worst graded corner (42.7) in a secondary that has gotten torched by Brady and Bradford to begin the season. With Olsen out that's going to open up more targets for the Panthers passing attack. I expect McCaffrey to see an uptick in targets but Funches should also benefit from Olsen's absence.
** Devonte Adams is practically a free square if Nelson and Cobb are out ** 
GPP Flyer
DeAndre Hopkins (DK $6,200, FD $ 7,500) – Similar to Green's situation, Hopkins is likely to find his team chasing a high-powered offense. Hopkins is currently third in the NFL in targets with 13 and also leads the NFL in team target market share 54.2%. It's amazing how Watson just continues to chuck the ball Hopkins way. The Pats are currently 29th in the league against WR by allowing an average of 27.6 points to opposing wideouts. Hopkins is GPP only because Belichick is notorious for taking away the opposing team's best weapon, which is Nuke.
Other Middle/Top Tier Options: M. Evans (GPP), K. Allen (Cash), D. Baldwin (GPP), T. Hill (Cash)
Tight End
For the first time this season there isn't a clear-cut chalk tight end that will be heavily owned in cash games. At least for now. Below are a few of the best options when considering price per dollar spent.
Martellus Bennett (DK $4,400, FD $ 5,600) – Bennett is the tight end that I'm watching pretty closely. As I'm writing this Jordy Nelson and Randall Cobb have missed practice early in the week after leaving last week's game against the Falcons. If one or neither of these players play that leaves plenty of targets up for grabs for the Packers, pass catchers, and I expect Bennett to be a beneficiary. Last week Bennett saw 11 targets with both Nelson and Cobb out of the game. Bennett would face a Bengals defense that ranked 30th in the league against tight ends last season.
Jack Doyle (DK $ 3,600, FD $5,300) – Doyle may be the heaviest owned TE on the week considering many DFS players will stick to recency bias and save their money by using Doyle as their value play. Doyle is certainly cheap and is coming off of a nice outing with Colts' new quarterback Jacoby Brissett. Brissett targeted Doyle 8 times last week and Doyle caught every one of those targets and gained 79 yards to lead the team in receiving.
GPP Flyer
Jordan Reed (DK $5,400, FD $ 6,700) – Reed is limited to a tournament play only because he has missed practice early this week. Reed is listed as questionable which is likely to drive down his ownership. I already expressed my interest in the 'skins offense in the QB section and I think adding Reed to a game stack for this Sunday night hammer could lead to a big payoff. Reed is among the top 5 TE in targets this season accounting for 20% of the team's targets.
Cash game plays not noted above: Z. Ertz, T. Kelce, E. Ebron
Gpp Flyer: R. Gronkowski, D. Allen (if Gronk is inactive)
Defense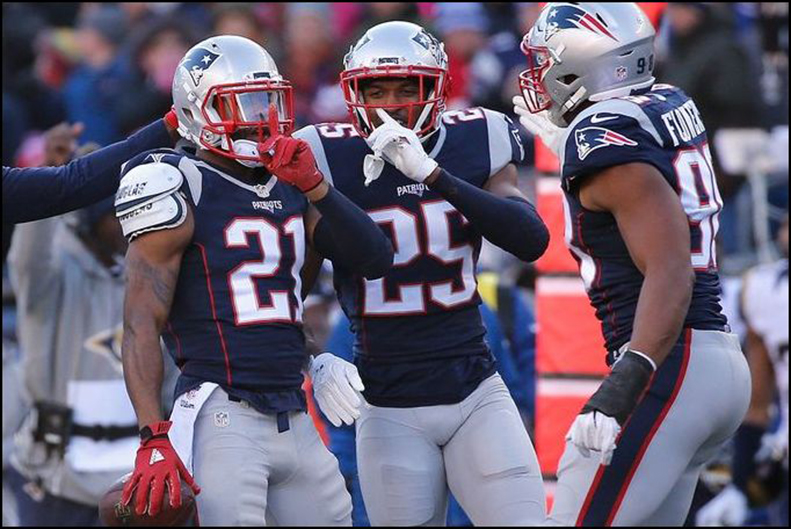 With 10 home teams as current underdogs ownership is likely to be spread out at defense.
New England Patriots (DK $3,800, FD $4,900) – The Patriots are at home facing the Texans who are implied to score a slate low 15.25 points. According to Vegas, they seem like the safest play. The issue is that they're the most expensive option on DK and 4th most expensive on FD. If you're able to fit them in your lineups, you probably should. Belichick will without a doubt have a scheme to unravel rookie QB Deshaun Watson
Tennessee Titans (DK $ 2,700, FD $4,300) – If you're scraping the bottom of the barrel on defense I won't blame you. As we get deeper in the week, I find myself justifying using the Titans for a few reasons. They're home favorites (-3), Russell Wilson's terrible home/road splits, and the Seahawks' team total has dropped from 20.25 to 19.75. The Seahawks haven't got their offense going this season and were lucky to survive a home game against the 49ers. The Titans like to control the clock by running the ball which could limit possessions, which limits scoring