NBA Daily Fantasy Basketball Lineup Picks for 2/15/18
*Mike Barner*
NBA Daily Fantasy Basketball Lineup Picks for 2/15/18
Thursday brings just two games in the NBA, but there are still great players taking the floor and money to be won in DFS. Sign up for our Newsletter and try our Playerlab tool, where you can filter the stats that matter the most and find the players to hopefully help you win some money like Eric Bledsoe and Kyle Kuzma.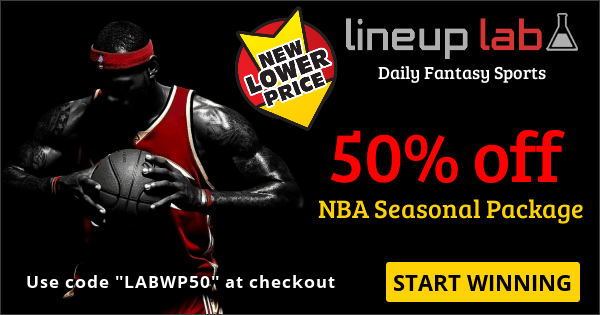 Use Code "LABWP50" at checkout for 50% off Seasonal Package
POINT GUARDS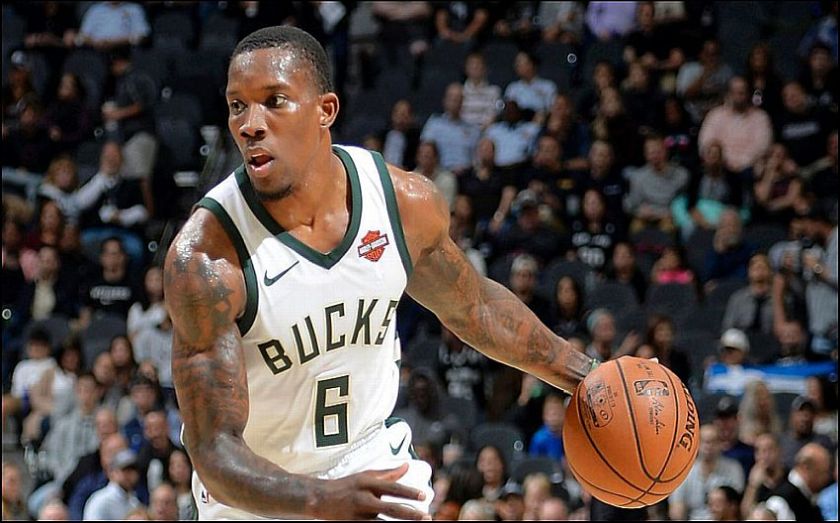 Eric Bledsoe, MIL vs. DEN
FanDuel = $8,000
DraftKings = $7,100
Bledsoe is in the midst of one of his best stretches since being traded to the Bucks, averaging 20.4 points, 3.8 rebounds, 7.4 assists, 1.6 steals and 2.2 three-pointers in his last five games. He has the second-highest usage rate (27.1%) on the team and should continue to be one of the focal points of their offense moving forward. The Nuggets allow the fifth-most points per game on both FanDuel and DraftKings to opposing point guards, making Bledsoe an excellent option at a reasonable price Thursday.
Jeff Teague, MIN vs. LAL
FanDuel = $6,700
DraftKings = $6,200
Teague's scoring average is down at just 12.9 points per game this season, but that was to be expected playing for a team that includes Karl-Anthony Towns, Jimmy Butler, and Andrew Wiggins. He's still managed to provide value though by averaging 7.1 assists, 2.5 steals and 1.1 three-pointers per game. He gets a favorable matchup Friday as the Lakers play at the fastest pace (103 possessions per game) in the league. His ceiling isn't off the charts, but he can still provide value for your entry.
SHOOTING GUARDS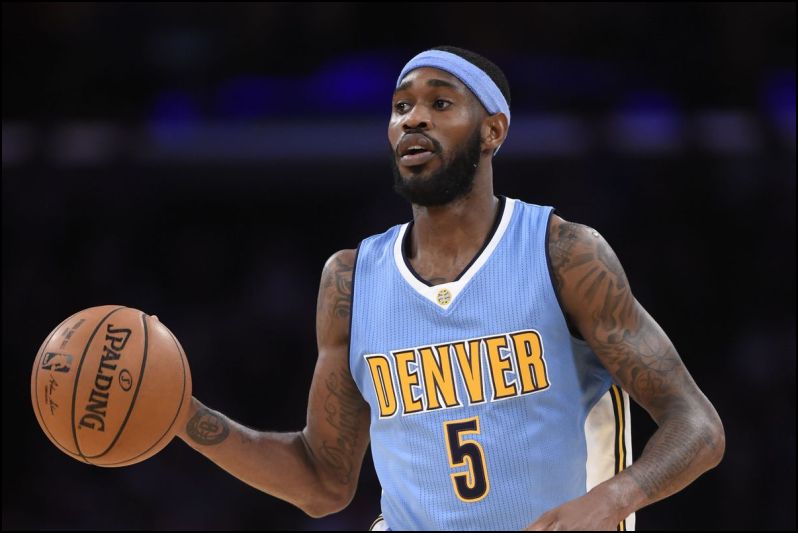 Will Barton, DEN at MIL
FanDuel = $7,700
DraftKings = $6,800
Barton is getting a ton of playing time for the Nuggets, logging at least 34 minutes in 10 of his last 11 games. He's taken full advantage of the opportunity, averaging 16.3 points, 5.0 rebounds. 4.6 assists and 2.1 three-pointers in those 10 contests. The Nuggets have moved Barton into the starting lineup as they push towards the playoffs, giving him a significant boost in value. On a night with limited options, Barton stands out as a great choice at shooting guard.
Kentavious Caldwell-Pope, LAL at MIN
FanDuel = $5,700
DraftKings = $5,100
The Lakers are still thin at guard with Lonzo Ball (knee) injured, leaving Caldwell-Pope to play at least 31 minutes in three straight games. Even though his usage rate is only 17.2% this season, the pace at which the Lakers play and the added playing time helps give Caldwell-Pope value. The Timberwolves have struggled on defense at times this season, making Caldwell-Pope someone to consider at this price.
SMALL FORWARDS
Giannis Antetokounmpo, MIL vs. DEN
FanDuel = $11,700
DraftKings = $10,700
On a night with so few games, you want to make sure you get at least one elite player into your lineup. Giannis might be that player Thursday, with his 31.8% usage rate that ranks fifth-highest in the league. He's much more than just a scorer though, averaging 10.4 rebounds, 4.7 assists, 1.4 steals and 1.3 blocks per game. He will eat up a significant portion of your budget, but he should be worth it Thursday.
Brandon Ingram, LAL at MIN
FanDuel = $6,700
DraftKings = $6,300
Ingram continues to provide an offensive spark for the Lakers, averaging 20 points in his last six games. He's been asked to help facilitate the offense with Ball out as well, averaging 5.7 assists over that same stretch. Even with Isaiah Thomas now on the Lakers, Ingram should still see an increase in assists until Ball returns. Ball is expected back after the All-Star break, so take advantage of Ingram's added value Thursday while you can.
POWER FORWARDS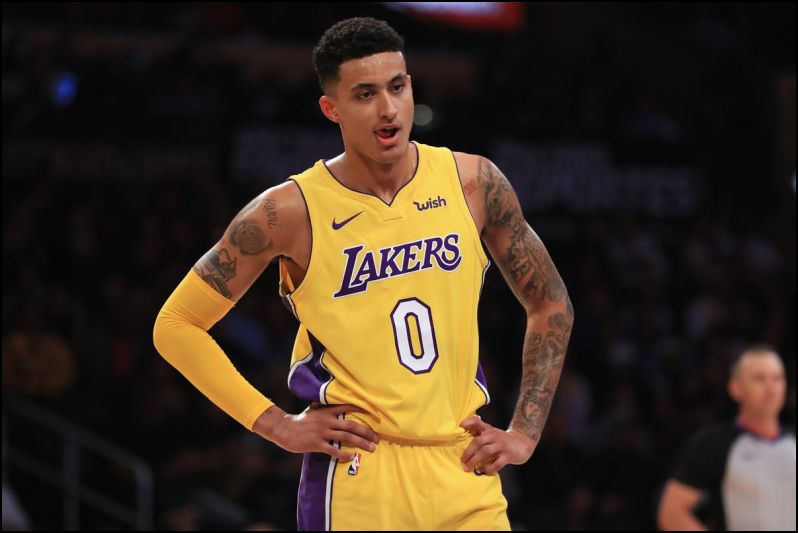 Kyle Kuzma, LAL at MIN
FanDuel = $6,900
DraftKings = $6,000
Kuzma has shown he can provide tremendous value when given the opportunity but has seen limited minutes when the Lakers are healthy up front. However, the trade that sent Larry Nance Jr. to the Cavaliers has now freed up playing time for Kuzma. He's been excellent in the three games since Nance was traded, averaging 17.0 points, 9.7 rebounds and 2.3 three-pointers. Power forward is especially shallow on FanDuel with only two games, leaving Kuzma as one of the better options Thursday.
Trey Lyles, DEN at MIL
FanDuel = $5,000
DraftKings = $4,400
Lyles has been a valuable member of the Nuggets' bench, averaging 11.7 points, 6.0 rebounds and a block in six games in February. His playing time is down a bit from the previous two months, but his usage in February is a season-high at 23.8%. The Bucks are a tough defensive team, but Lyles significant role and cheap price make him worth considering for your entry.
CENTERS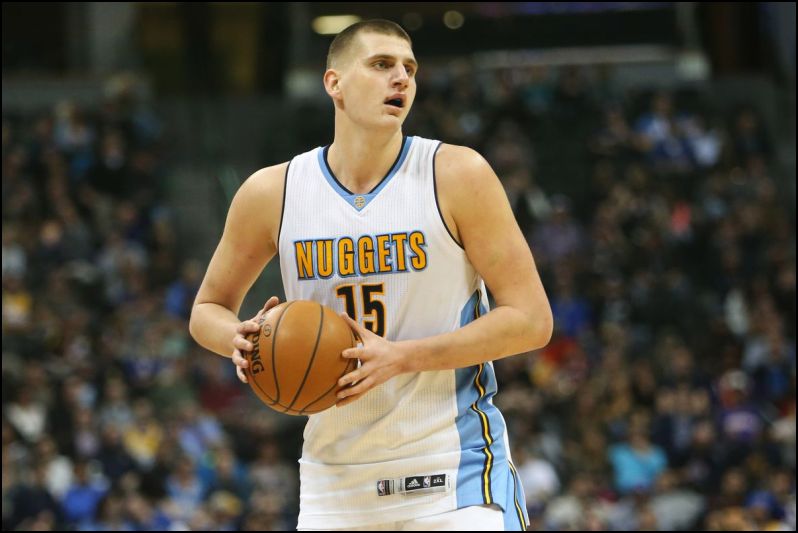 Nikola Jokic, DEN at MIL
FanDuel = $10,000
DraftKings = $9,800
Jokic's ability to contribute across the board leaves him tremendous upside, evident by the fact that he has two triple-doubles in his last six games. Things couldn't shape up much better for him Thursday as the Bucks allow the fifth-most points per game on FanDuel and the fourth-most points per game on DraftKings to opposing centers. He and Karl-Anthony Towns stand out at the position Thursday, but Jokic could finish with the best numbers, especially if the Timberwolves get a big lead on the lowly Lakers.
Tyler Zeller, MIL vs. DEN
FanDuel = $4,200
DraftKings = $3,900
The Bucks will be without starting center John Henson (hamstring) on Thursday, marking the third straight game that he has missed. Zeller played at least 22 minutes in each of the previous two games without Henson, averaging 9.0 points, 8.0 rebounds, and 1.5 blocks. With Jokic and Towns being by far the best options at center Thursday, it might be wise to pay up to get one of them into your lineup. However, if you need to save money at the position, Zeller is a cheap option to consider.