NBA Daily Fantasy Basketball Sleeper Lineup Picks for 1/22/19
*Mike Barner — @rotomikebarner*
Tuesday brings just four games in the NBA, which doesn't leave us with a ton of cheap value play options. However, some key injuries do help create a few more viable choices. Let's highlight a couple of players at each position that might be worth considering for your lineup. Don't forget to sign up for our Newsletter and try our NBA Lineup Optimizer to help build a winning entry on FanDuel and DraftKings.
POINT GUARDS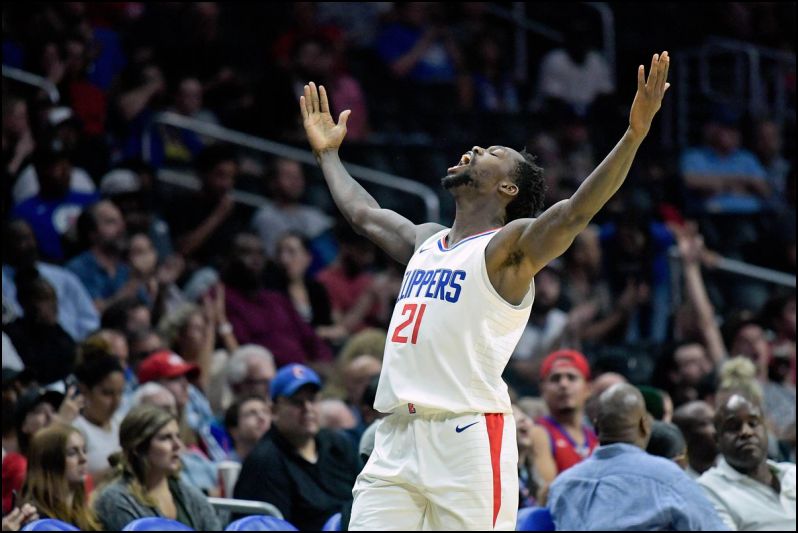 Patrick Beverley, LAC at DAL
FanDuel = $4,700
DraftKings = $4,800
The Clippers are going to be shorthanded Tuesday with Danilo Gallinari (back) out and Lou Williams (hamstring) not expected to play. Beverley started with both players out Sunday against the Spurs and cashed in his opportunity with 18 points, 12 rebounds, five assists, four steals and one block. It will be hard for him to duplicate such lofty numbers, but this matchup is favorable with both the Clippers and the Mavericks in the top half of the league in pace of play.
Shai Gilgeous-Alexander, LAC at DAL
FanDuel = $3,900
DraftKings = $4,600
While Beverly shined Sunday, Gilgeous-Alexander laid an egg. He played 38 minutes but finished with just seven points, four rebounds, and three assists. The problem was he shot just 3-for-15 from the field. That was certainly an anomaly for him considering he's shooting 46.8 percent from the field for the season, overall. Don't let one bad performance scare you away, this is still a great spot to deploy Gilgeous-Alexander.
SHOOTING GUARDS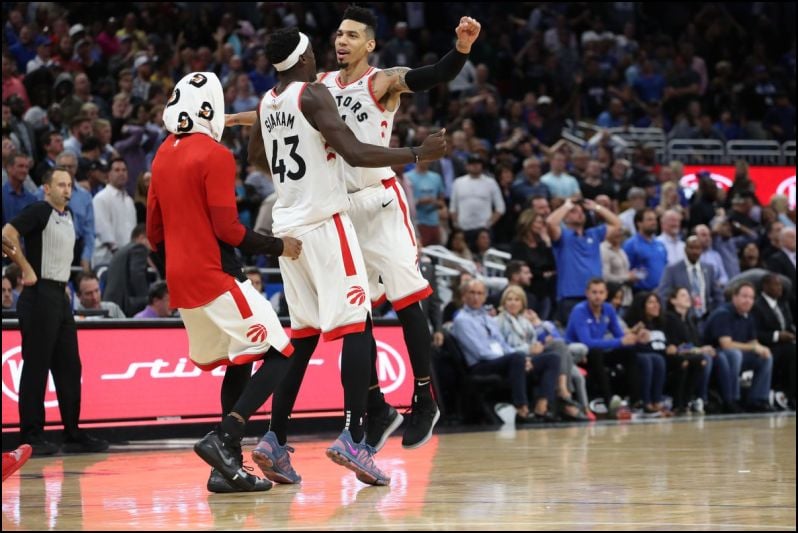 Danny Green, TOR vs. SAC
FanDuel = $5,000
DraftKings = $4,800
Green exploded with Kawhi Leonard (rest) out Saturday against the Grizzlies, scoring 24 points in just 23 minutes. He made a staggering eight three-pointers against one of the better defensive teams in the league, making the performance even more impressive. The expected return of Leonard will somewhat limit Green's upside Tuesday, but he's still someone to consider since he's averaged 14.1 points, 4.7 rebounds and 1.4 steals across his last seven games.
Avery Bradley, LAC at DAL
FanDuel = $3,900
DraftKings = $4,000
Bradley has been almost non-existent offensively this year, averaging only 7.7 points in 29 minutes per game. His usage rate sits at 14.4 percent and he's shooting only 37.9 percent from the field, which isn't exactly a recipe for success. However, he logged a whopping 41 minutes with Gallinari and Williams out Sunday and finished with 15 points, five rebounds, four assists, and a steal. If he can receive similar playing time in this matchup, he might actually be able to provide value based on his dirt cheap price on both sites.
SMALL FORWARDS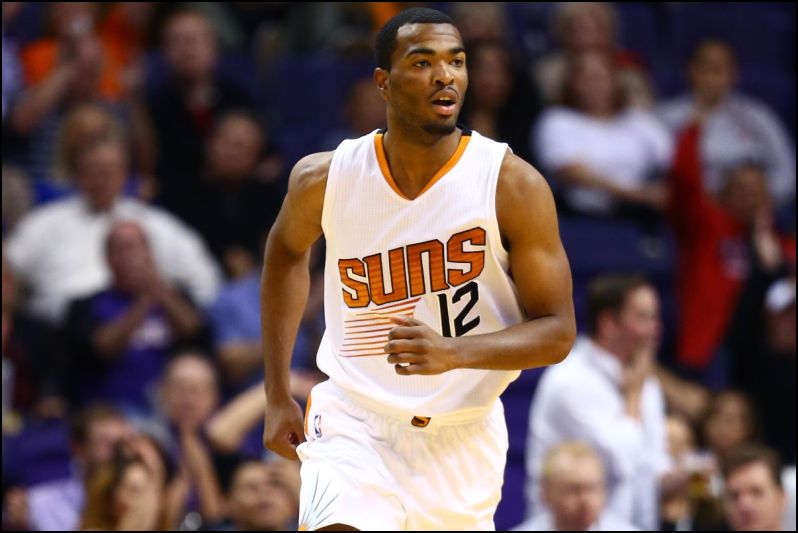 T.J. Warren, PHO vs. MIN
FanDuel = $6,200
DraftKings = $5,700
Despite Warren's slight scoring average decline this season, he remains a crucial part of the Suns' offense with his 23.1 percent usage rate. They could rely on him even more so Tuesday with Deandre Ayton (ankle) expected to miss his second straight game. Warren scored 21 points against these same Timberwolves with Ayton out Sunday while also chipping in four rebounds and two steals. His contributions will likely mostly be limited to the scoring column, but he's still someone to consider during this limited slate.
Kelly Oubre Jr., PHO vs. MIN
FanDuel = $6,100
DraftKings = $5,600
Oubre got off to a bit of a slow start after joining the Suns, but he's rolling right now with averages of 20.3 points, six rebounds, and 1.6 steals over his last seven games.  He started to see increased playing time when Devin Booker missed a few games due to injury and hasn't relinquished his expanded role even with Booker back on the floor. If you're deciding between Oubre and Warren, Oubre might actually be the better play since he's a little cheaper and playing so well right now.
POWER FORWARDS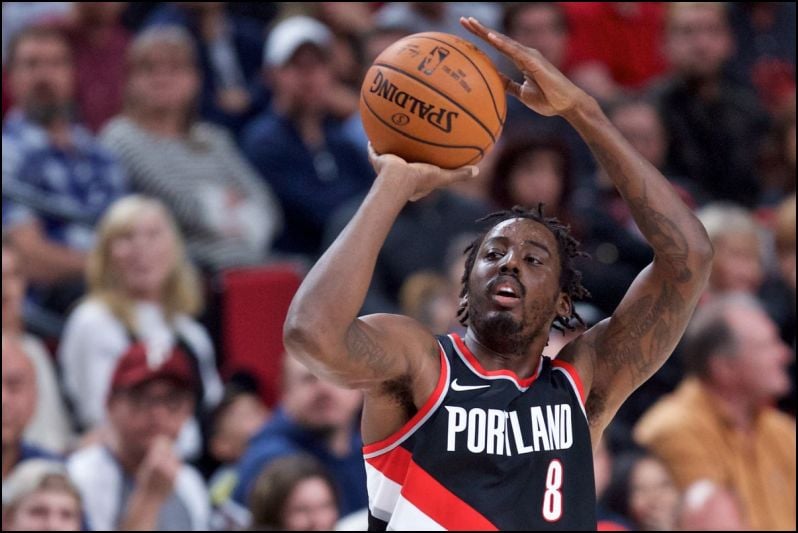 Al-Farouq Aminu, POR at OKC
FanDuel = $5,900
DraftKings = $5,100
Aminu sometimes gets lost behind Damian Lillard, C.J. McCollum, and Jusuf Nurkic. He's not nearly the same offensive threat that those three are, but that doesn't mean he should be ignored in DFS. He's a nightly double-double threat with averages of 9.6 points and 8.1 rebounds per game and he has a high minutes floor with an average of 30 minutes per contest. The last time these two teams met, Aminu thrived with 16 points and 15 rebounds.
Dragan Bender, PHO vs. MIN
FanDuel = $3,800
DraftKings = $4,000
With Ayton and Richaun Holmes (foot) out Sunday, Bender found his way into the starting five for the Suns. It was certainly a desperation move, but it almost paid off with the Suns losing by two points in the final seconds. Bender did his part, scoring 12 points to go along with 10 rebounds and two blocks in 29 minutes. If both Ayton and Holmes miss this contest Tuesday, Bender is going to be a very popular pick at this cheap price.
CENTERS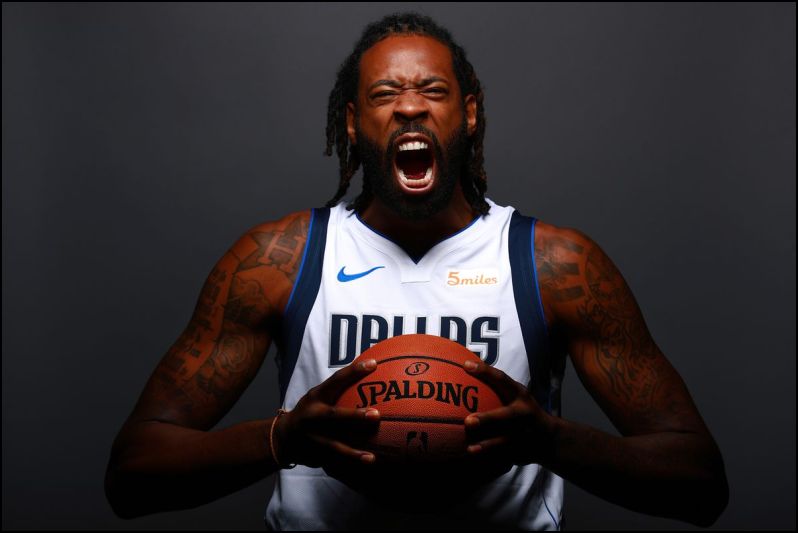 DeAndre Jordan, DAL vs. LAC
FanDuel = $7,000
DraftKings = $6,400
This stands out as a prime opportunity to deploy Jordan since the Clippers allow the most DraftKings points per game and the third-most FanDuel points per game to opposing centers. In his first two matchups against his former squad, Jordan averaged 13.5 points and 22.5 rebounds. Don't expect them to be able to slow him down on the boards Tuesday.
Greg Monroe, TOR vs. SAC
FanDuel = $3,700
DraftKings = $3,400
If you're playing on FanDuel, it's slim pickings in terms of cheap centers with upside. If you're looking for a dart throw in tournament play, Monroe might be your guy. The Kings have a lot of depth up front, so Monroe could be asked to log a few extra minutes. This game also has significant blowout potential with the Raptors favored by 11 points, so Monroe could even grab a few extra minutes in garbage time. Across four games in which Monroe has logged at least 20 minutes this season, he's averaged 11.8 points and 8.5 rebounds. It's not crazy to think he could at least approach that minute's threshold in this contest.
Author Bio: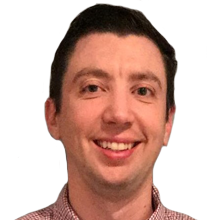 Mike has been covering fantasy sports since 2007, joining Lineup Lab in 2017. An avid player of both season-long fantasy leagues and DFS, Mike's work has appeared on numerous sites, including RotoWire, SportsLine and Sports Illustrated. He's also been featured on ESPN Radio and DraftKings' nightly show, The Sweat.