NBA Daily Fantasy Basketball Sleeper Lineup Picks for 12/28/18
*Mike Barner — @rotomikebarner*
Friday brings plenty of action in the NBA with 10 games on the schedule. Injuries continue to be a common theme throughout the league, creating even more value plays to consider for your DFS entry. Let's highlight a couple at each position who could thrive based on their matchups. Don't forget to sign up for our Newsletter and try our Playerlab tool, where you can filter the stats that matter the most and help build a winning entry on FanDuel and DraftKings.
POINT GUARDS
J.J. Barea, DAL at NO
FanDuel = $5,100
DraftKings = $5,100
The Mavericks could be extremely thin in their backcourt Friday with Wesley Matthews (foot) already ruled out and Dennis Smith Jr. (wrist) listed as questionable. That should open up added minutes for Barea, who has the highest usage rate (28 percent) on the team. When these two teams squared off Wednesday, Barea shined with 18 points, five rebounds, seven assists, and one steal.
Tyler Johnson, MIA vs. CLE
FanDuel = $4,700
DraftKings = $6,000
Goran Dragic (knee) will be out for at least two months, which has left the Heat with a significant void at point guard. They've decided to have Justise Winslow take over for him in the starting five but Johnson is also in line for an expanded role. He's made the most of his added playing time heading into this contest, averaging 15.8 points, three rebounds, and 2.7 assists across his last six games. His price has jumped up significantly on DraftKings, but he could be a real bargain on FanDuel.
SHOOTING GUARDS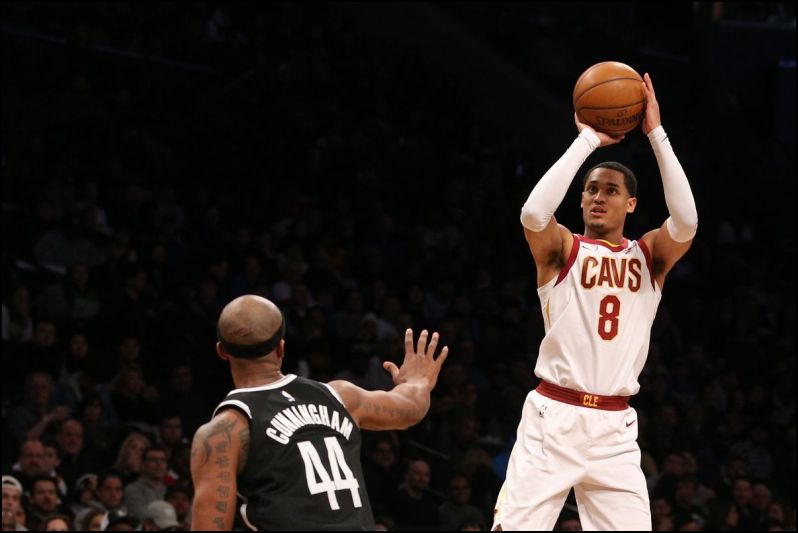 Jordan Clarkson, CLE at MIA
FanDuel = $6,000
DraftKings = $6,000
Clarkson continues to be one of the offensive leaders for the Cavaliers, averaging a career-high 17.1 points per game and posting a 29.4 percent usage rate. He should receive even more scoring opportunities with Rodney Hood (Achilles) out Friday. In the last two games that Hood missed, Clarkson scored 17 and 24 points, respectively. His 24-point showing was especially impressive considering it came against the stout Grizzlies' defense.
Josh Hart, LAL vs. LAC
FanDuel = $3,700
DraftKings = $4,200
The Lakers depth is currently being tested with LeBron James (groin) and Rajon Rondo (finger) on the shelf. Hart moved into the starting five with both players sidelined Thursday and scored 10 points to go along with four rebounds, two assists, three steals, and one block. The key was that he logged 33 minutes. With a similar role likely in the cards for Friday, Hart could be someone to take a chance on in tournament play since both the Lakers and the Clippers are in the top-nine in the league in pace of play.
SMALL FORWARDS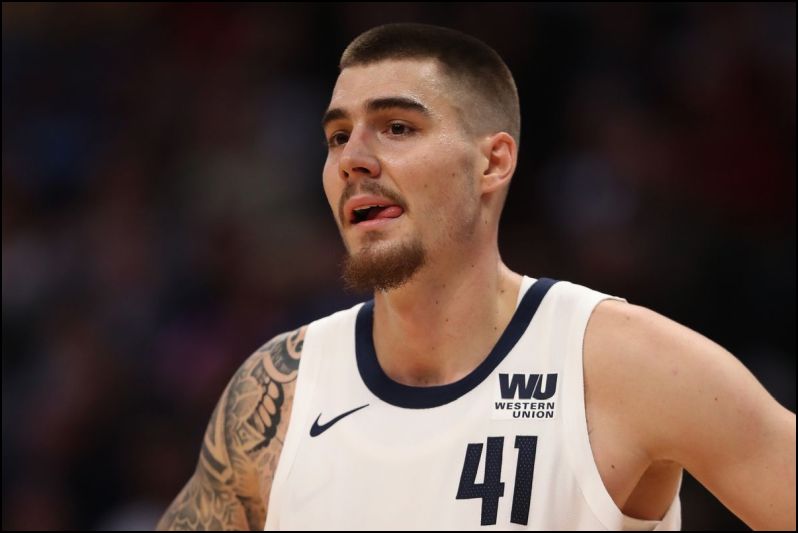 Juancho Hernangomez, DEN vs. SA
FanDuel = $5,600
DraftKings = $4,800
The Nuggets have been one of the teams impacted the most by injuries this season. It appears that they might get a couple of players back soon, but they still won't have much depth Friday. Hernangomez has excelled since being moved into the starting five, averaging 12.6 points and 6.8 rebounds per contest. These two teams just faced off Wednesday and the Spurs couldn't slow him down in that contest, leaving Hernangomez to score 27 points to go along with 13 rebounds.
Kelly Oubre Jr., PHO vs. OKC
FanDuel = $5,000
DraftKings = $4,600
Oubre had a hard time finding significant playing time with the Wizards, but he's averaged 30 minutes a game since joining the Suns. The added playing time has paid off, helping Oubre average 14.8 points, 3.8 rebounds, and one block. Even though he will likely continue to come off of the bench, that shouldn't scare you away from deploying him in DFS at this cheap price.
POWER FORWARDS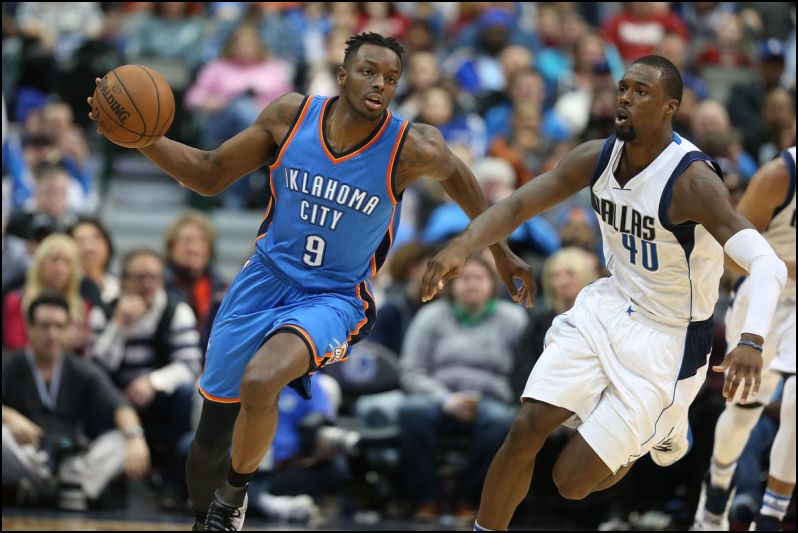 Jerami Grant, OKC at PHO
FanDuel = $5,700
DraftKings = $4,800
The Thunder are clearly led by the trio of Russell Westbrook, Paul George, and Steven Adams. However, don't underestimate the value that Grant brings to the team. They don't have much depth, which has helped Grant average a career-high 31 minutes a game. He's been productive, overall, but he's been even better with averages of 15.8 points, 4.7 rebounds, one steal, and 1.6 blocks across his last seven games.
James Johnson, MIA vs. CLE
FanDuel = $5,100
DraftKings = $4,400
Johnson might not be a flashy player, but he entered this year having averaged at least 10.8 points, 4.9 rebounds and 3.6 assists in back-to-back seasons. Injuries derailed the start of his current campaign, but he's come on lately by averaging 10.8 points, five rebounds, 3.3 assists and 1.5 steals across his last four games. He might continue to be asked to help facilitate the offense more with Dragic out, so don't sleep on him at this price.
CENTERS
Dewayne Dedmon, ATL at MIN
FanDuel = $6,400
DraftKings = $5,500
Get ready to see a heavy dose of Dedmon on Friday with Alex Len (back) and Miles Plumlee (knee) set to sit this one out. Dedmon logged 37 minutes with both players out Wednesday against the Pacers, finishing with 18 points, 15 rebounds, three assists, two steals, and one block. The added playing time is an even greater benefit to his upside when you consider that the Hawks play at the fastest pace (106.3 possessions per game) in the league.
Willy Hernangomez, CHA vs. BKN
FanDuel = $4,500
DraftKings = $4,000
Cody Zeller continues to start for the Hornets, but he's logged 22 minutes or fewer in four of their last five games. Hernangomez has seen an expanded role in all four of those contests, which led him to average 12 points and 8.3 rebounds. The Nets are one of the worst teams in the league at defending opposing centers, so it's not all that surprising that Hernangomez recorded seven points and 11 rebounds across just 14 minutes against them Wednesday. If you want to deploy a really cheap center in tournament play, Hernangomez is an intriguing option.
Author Bio: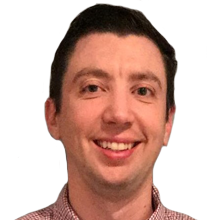 Mike has been covering fantasy sports since 2007, joining Lineup Lab in 2017. An avid player of both season-long fantasy leagues and DFS, Mike's work has appeared on numerous sites, including RotoWire, SportsLine and Sports Illustrated. He's also been featured on ESPN Radio and DraftKings' nightly show, The Sweat.