NBA Daily Fantasy Basketball Sleeper Lineup Picks for 4/9/19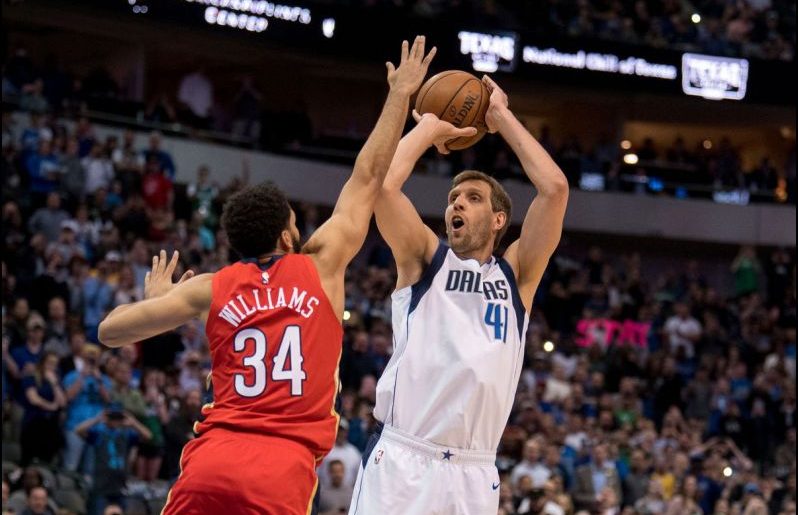 Tuesday brings an 11-game slate in the NBA that could be tricky to navigate. Several playoff teams will be resting their stars while a lot of bad teams will be sitting their veterans. Let's dive into the matchups and highlight a couple of players at each position who stand out as viable targets. Don't forget to sign up for our Newsletter and try our NBA Lineup Optimizer to help build a winning entry on FanDuel and DraftKings.
POINT GUARDS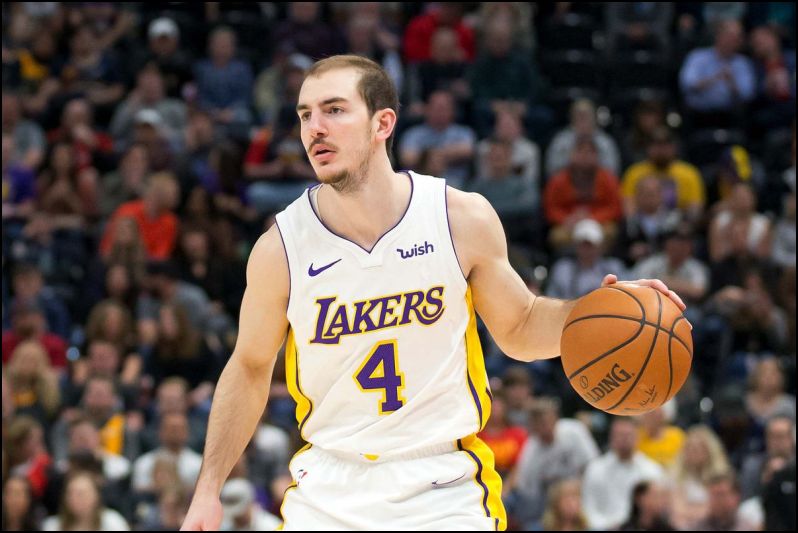 Alex Caruso, LAL vs. POR
FanDuel = $6,800
DraftKings = $6,200
Caruso has been an exciting player down the stretch for the Lakers, averaging 19.4 points, four rebounds, seven assists and two steals across his last five games. He's even started and logged at least 37 minutes in three straight, a trend that should continue Tuesday with Rajon Rondo (rest) out. With the Lakers playing at the fourth-fastest pace (103.7 possessions per game) in the league, Caruso could be in line for another huge performance.
Terry Rozier, BOS at WAS
FanDuel = $6,000
DraftKings = $5,200
The Celtics' backcourt is going to be extremely thin with Kyrie Irving (knee), Marcus Smart (oblique) and Gordon Hayward (ankle) all ruled out. Rozier is usually a good option whenever Irving sits, so his upside is only elevated without Smart and Hayward, as well. The Wizards play at the ninth-fastest pace (102.3) and allow the second-most points per game (116.9), setting up Rozier with tremendous upside.
SHOOTING GUARDS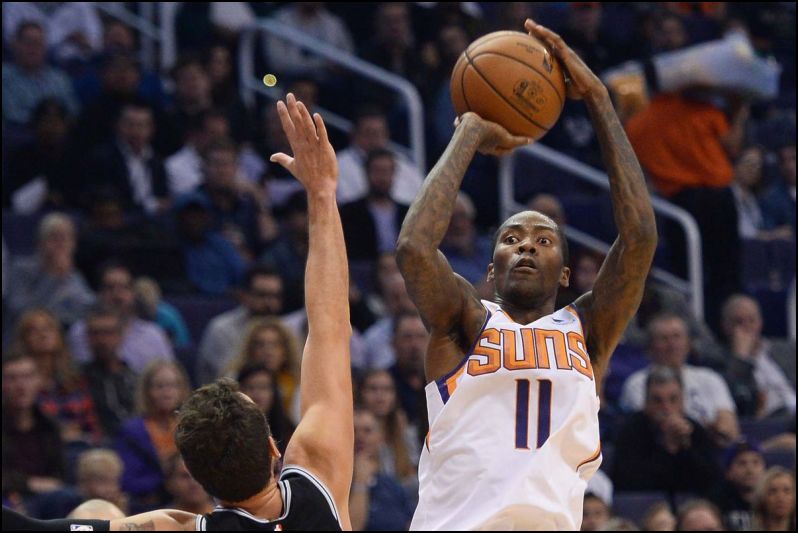 Jamal Crawford, PHO at DAL
FanDuel = $5,600
DraftKings = $4,300
Simply put, the Suns are running out of healthy players. To top it off, they are now down two of their best offensive players in Devin Booker (ankle) and Deandre Ayton (ankle). They've turned to the veteran Crawford to provide a scoring punch off the bench and he's delivered with averages of 27.5 points, three rebounds, 6.5 assists and two steals across two games since Booker went down. The Mavericks have allowed an average of 113 points over their last 20 contests, so look for Crawford to shine.
Jaylen Brown, BOS at WAS
FanDuel = $4,500
DraftKings = $4,800
Brown (back) is on the injury report for this contest, but at least he's listed as probable. As long as he plays, he should be one of the focal points of the Celtics' offense. He's thrived with added playing time this season, averaging 17.1 points, 5.6 rebounds and one steal across 15 games in which he has logged at least 30 minutes.
SMALL FORWARDS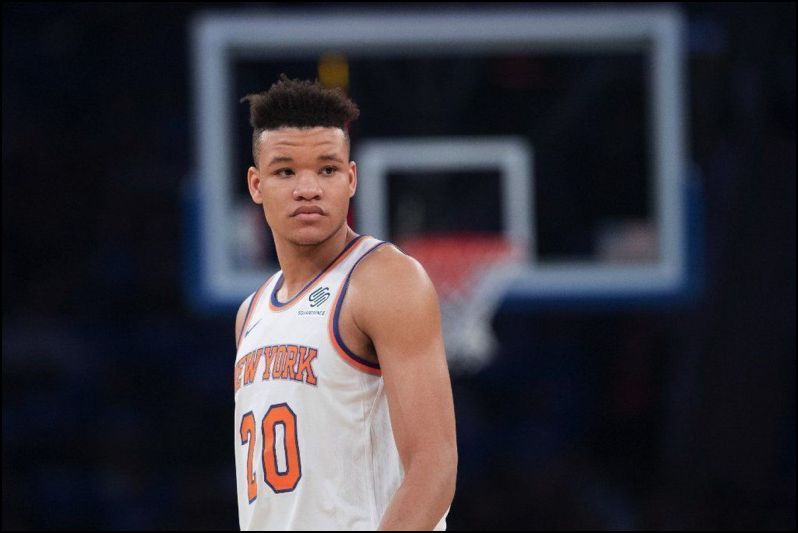 Kevin Knox, NY at CHI
FanDuel = $5,400
DraftKings = $5,500
Knox is trying to end the season on a high note with averages of 16.5 points and 4.7 rebounds across his last 11 games. He averaged 13.8 shot attempts per game during that stretch and should continue to be one of the Knicks' offensive leaders due to all of their injuries. The Bulls have allowed an average of 117.5 points over their last 15 games, so Knox is someone to consider despite his general lack of contributions in assists and defensive stats.
Bruno Caboclo, MEM at DET
FanDuel = $4,700
DraftKings = $5,500
After a few quiet performances, Caboclo stormed back with 13 points, 17 rebounds, four assists and a block against the Mavericks on Sunday. The key is he logged 39 minutes after playing no more than 29 minutes in each of his previous three games. With injuries continuing to shorten the Grizzlies' rotations, taking a chance on Caboclo to log heavy minutes again Tuesday could be worth the risk in tournament play.
POWER FORWARDS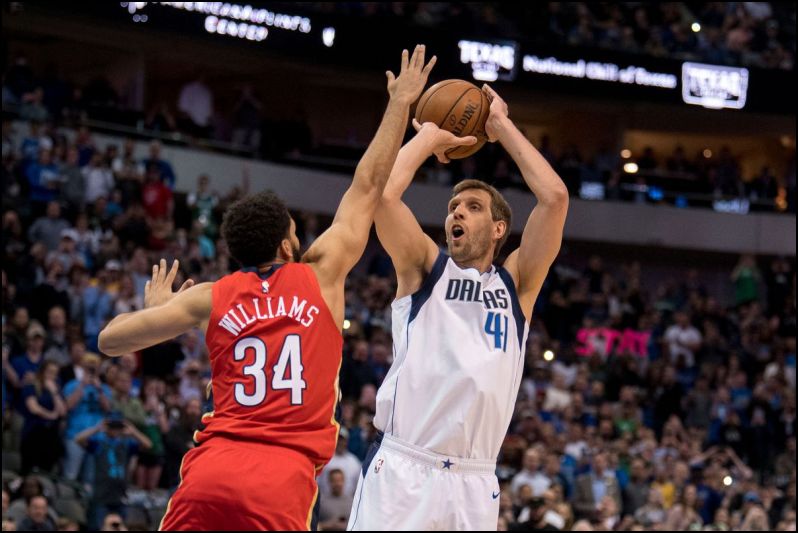 Dirk Nowitzki, DAL vs. PHO
FanDuel = $3,900
DraftKings = $3,800
If you look at Nowitzki's stats, this might not seem like a wise move. He's only averaging 15 minutes a game this season, leaving him with a career-low 6.6 points per contest. However, this will likely be the last home game of his career. There is a strong possibility that he sees significant playing time in this matchup against a Suns team that is tied for the third-most points allowed per game (116.8) in the league. Maybe I'm just being nostalgic, but at near the minimum price on both sites, I think Nowitzki plays a lot and has a big night.
Daniel Theis, BOS at WAS
FanDuel = $3,500
DraftKings = $3,200
Theis (foot) is listed as questionable for this contest, so his status will be important to monitor. He could be in line for significant playing time if he can take the floor since Jayson Tatum (leg), Marcus Morris (knee), Al Horford (knee) and Aron Baynes (ankle) will all be sidelined. Across nine games in which Theis has played at least 20 minutes this season, he's been productive with averages of 12.1 points, 6.7 rebounds, two assists and 1.3 blocks.
CENTERS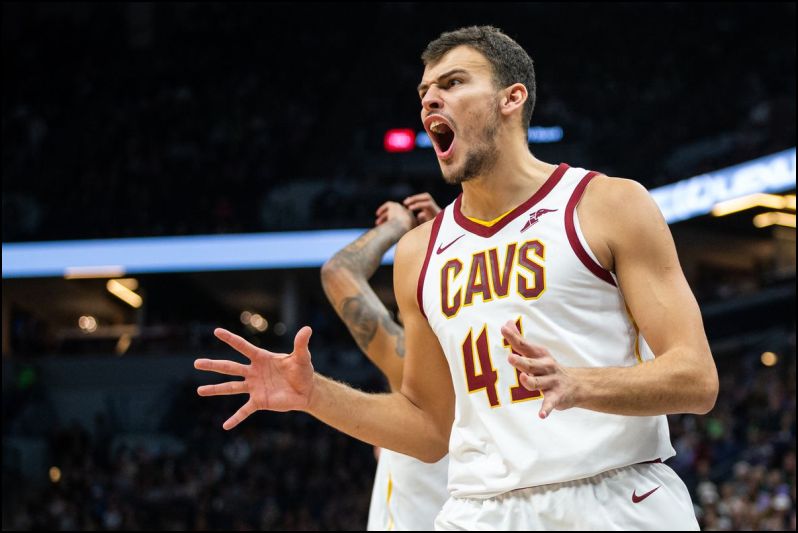 Ante Zizic, CLE vs. CHA
FanDuel = $4,700
DraftKings = $3,500
The Cavaliers disastrous season has almost come to a close. As they play out the string, they will be resting both Kevin Love and Tristan Thompson for this game. Even if Zizic doesn't start, he should still be in line for increased playing time. He's played well when given added opportunities, averaging 12 points, eight rebounds and 1.3 assists over 25 games in which he's logged at least 20 minutes.
Robert Williams III, BOS at WAS
FanDuel = $3,500
DraftKings = $3,000
Just about every healthy player on the Celtics is worth considering. They have so few options that those taking the floor are going to see significant run. Williams hasn't played much this season and still might not score a ton in this game. However, if he can play at least 20 minutes, he is going to at least approach double-digit rebounds while blocking plenty of shots. He's the minimum price on both sites, making him an intriguing target in tournament play.
Author Bio: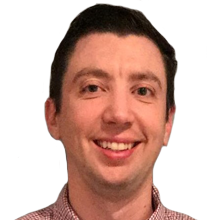 Mike has been covering fantasy sports since 2007, joining Lineup Lab in 2017. An avid player of both season-long fantasy leagues and DFS, Mike's work has appeared on numerous sites, including RotoWire, SportsLine and Sports Illustrated. He's also been featured on DraftKings' nightly show, The Sweat, and was a finalist for the 2018 FSWA Basketball Writer of the Year award. Follow Mike on Twitter @rotomikebarner.