NBA FanDuel / Draftkings Lineup For Tonight
*Cory Hanley*
T: @Hanley_Cory
NBA FanDuel / Draftkings Lineup For Tonight
Thursday brings us a smaller slate of six games in the NBA, leaving you with the right options if you know what you're looking for in your DFS entry. Consider using some of the players below and plugging them into our NBA Lineup Optimizer to round out your lineups. Sign up for our Newsletter and try our Playerlab tool, where you can filter the stats that matter the most and find the value players that are low-owned on FanDuel and DraftKings.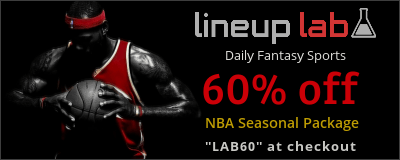 Use Code "LAB60" at checkout for 60% off Seasonal Package<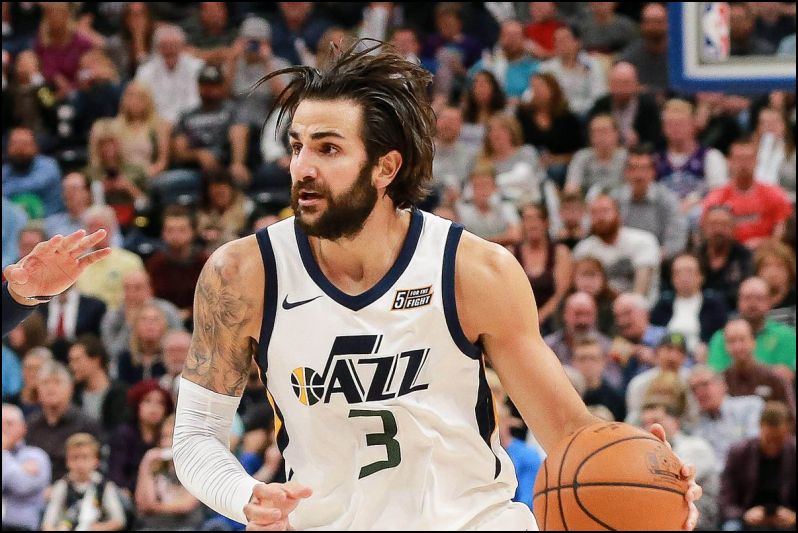 Point Guard
Ricky Rubio, vs. Mavericks (FD: $7,400, DK: $7,100)
Projected Points: FD: 33.66, DK: 34.15
The Jazz are currently battling over the eighth playoff spot in the West versus the Nuggets and Clippers. This leaves Rubio to leave it all on the court night after night, which he continues to prove to do so. Averaging an insanely impressive plus/minus of +21.3 over the last 617 minutes, he has turned into the superstar of his team.

Dennis Schroder, vs. Kings (FD: $6,200, DK: $6,500)
Projected Points: FD: 35.61, DK: 37.03
Schroder didn't get the memo that the Hawks are out of contention for a playoff spot. Tuesday night, in an unlikely win over the Jazz he managed a career-high 41 points. Thursday night he'll go up against a mediocre Sacramento defense that is currently giving up 22.4 points per game and 8.27 assists to point guards, two categories that Schroder has been excelling in lately.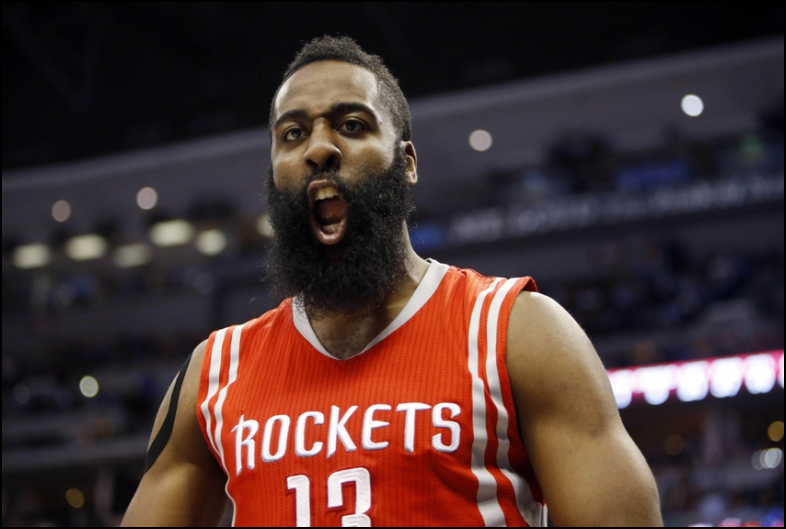 Shooting Guard
James Harden, vs. Pistons (FD: $11,600, DK: $11,600)
Projected Points: FD: 53.49, DK: 55.01
In USA Today, Rockets coach Mike D'Antoni said it quite well when he stated, "That's the best offensive player I've ever seen. They were running guys to him, and he just steps a little further back and hits a three. You know, the way he can pass and see the floor, get fouls, layups, floaters, maybe a lob, maybe out to the corner, he has so many weapons, and now he's shooting those stepback threes, it's impossible to guard him. It's impossible." Look for him to put on another show at home tonight versus the Pistons.

Kentavious Caldwell-Pope, vs. Pelicans (FD: $5,500, DK: $6,200)
Projected Points: FD: 32.6, DK: 32.72
The Lakers rank first in pace of play, while the Pelicans check in at third, making this Thursday's fastest-paced matchup. It's entirely possible that if you blink, you might miss a possession. Caldwell-Pope will receive plenty of opportunities at the shooting guard position, as the Pelicans are on the second game of a back-to-back. I like him best for FanDuel cash games, as his salary there seems perfectly priced. You should see him hit his expected floor of around 32 points.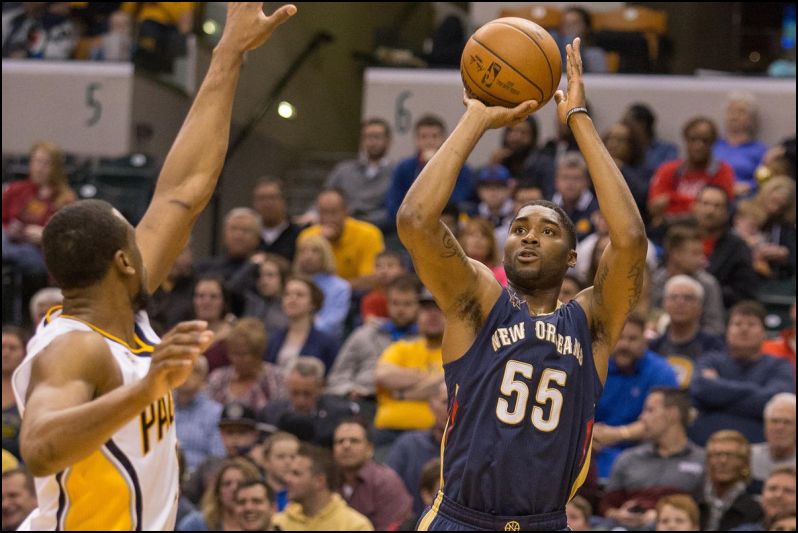 Small Forward
Joe Ingles, vs. Mavericks (FD: $6,600, DK: $6,400)
Projected Points: FD: 27.01, DK: 28.16
If you're looking for a hot hand on one of the hottest teams in the NBA, look no further than Ingles. The Jazz, having won 9 out of their last 10, are on a heater at the right time of the season. Each member of the team is stepping up like never before. The price is most certainly right for Ingles, as in his last 10 games he has averaged 14.8 points, 5.1 rebounds, 5.9 assists and 1.5 steals per game. Don't be surprised when you look up on the stat sheet and find him having a 6x-6.5x value game against the Mavs Thursday night.

E'Twaun Moore, vs. Lakers (FD: $4,500, DK: $4,300)
Projected Points: FD: 21.16, DK: 21.64
Even though I've already given you a relatively inexpensive option for small forward, I have one more, Moore. In what promises to be the fastest-paced game of the night, Moore will have more than ample opportunities to shoot the ball, which is perfect timing as he appears to be at the beginning of a heater. The Lakers are giving up 30.2 fantasy points to small forward starters, and it shows as last time out versus the Lakers, he scored 29.5 DraftKings/FanDuel points.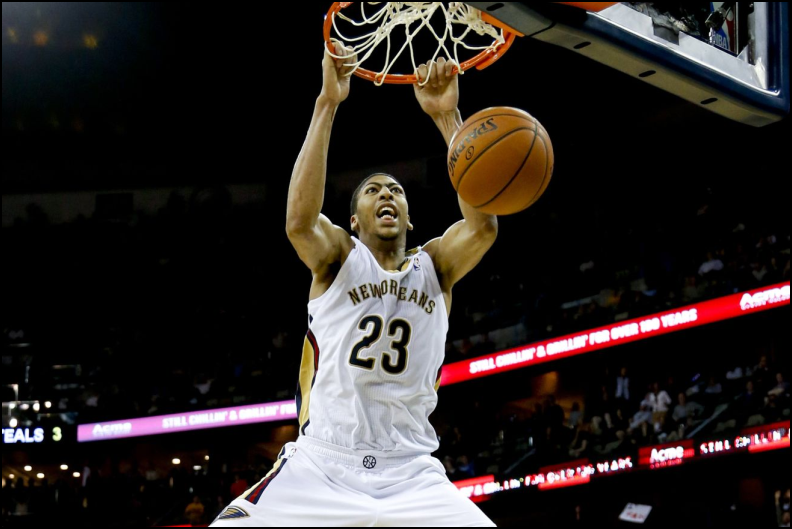 Power Forward
Anthony Davis, vs. Lakers (FD: $12,500, DK: $11,700)
Projected Points: FD: 61.82, DK: 61.33
In the middle of the Pelicans' charge to the playoffs, no team has proved itself capable of stopping Davis. As a result, the Pelicans are leaning hard on him towards the end of the season. In his last ten games, he has managed to average a double-double grabbing 11.3 rebounds and 28.3 points per game. If you can afford the hefty price tag, there is undoubtedly an opportunity for him to go off against the Lakers. In their last two meetings against each other this season he has 71.25 DK points and 72.7 FanDuel points.

Aaron Gordon, vs. 76ers (FD: $7,500, DK: $7,300) 
Projected Points: FD: 34.84, DK: 35.01
With Coach Frank Vogel giving Gordon 34 minutes of playing time in Tuesday nights game, you can rest assured Gordon is back and ready to play some ball. Historically, he has done quite well versus the 76ers this season, averaging 18 points, eight rebounds, 4.5 assists and 1.5 blocks per game. If you can't afford the sizable salary of Anthony Davis in your lineup, you can pivot toward Gordon. Being the hero of what is left of the Magic, he is unlikely to let you down.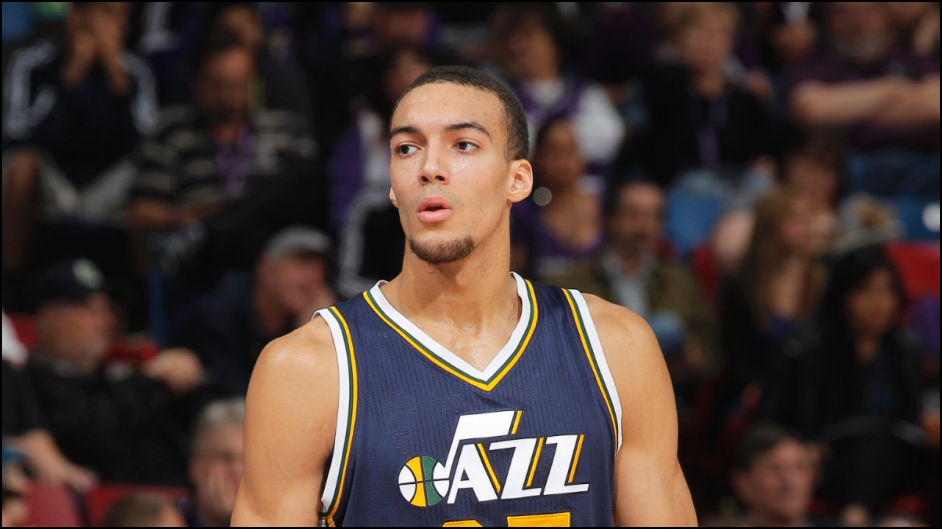 Center
Rudy Gobert, vs. Mavericks (FD: $9,500, DK: $8,300)
Projected Points: FD: 39.81, DK: 39.72
With a price of only $8,300 on Draftkings, I don't see why you shouldn't lock Gobert in all of your DK lineups for Thursday night. Gobert has been an unstoppable force as no player has been better than him value-wise for March. He has managed to rack up 18.9 points, 13.9 rebounds, 2.4 blocks and has been getting the minutes, averaging 36.1 per game. The FanDuel price seems right, but take advantage of the low salary play on DraftKings while you have the chance.
Dewayne Dedmon, vs. Kings (FD: $5,300, DK: $5,600)
Projected Points: FD: 29.58, DK: 29.37
Dedmon has been on the receiving end of some extra minutes in place of John Collins, who has been dealing with an ankle injury. Tuesday night he went off, most impressively against one of the top defenses in the league, managing to hit 15 points, 15 rebounds, two steals, four assists and a block in 29 minutes of action on the court. He could easily crush value tonight on both websites, as last time out versus the Kings he scored 55 FanDuel points and 56 DraftKings points in only 24 minutes of play. Just imagine what he will accomplish with those few extra precious minutes.