NBA Fantasy Basketball Schedule Analysis for Week 5
*Mike Barner*
Point Guard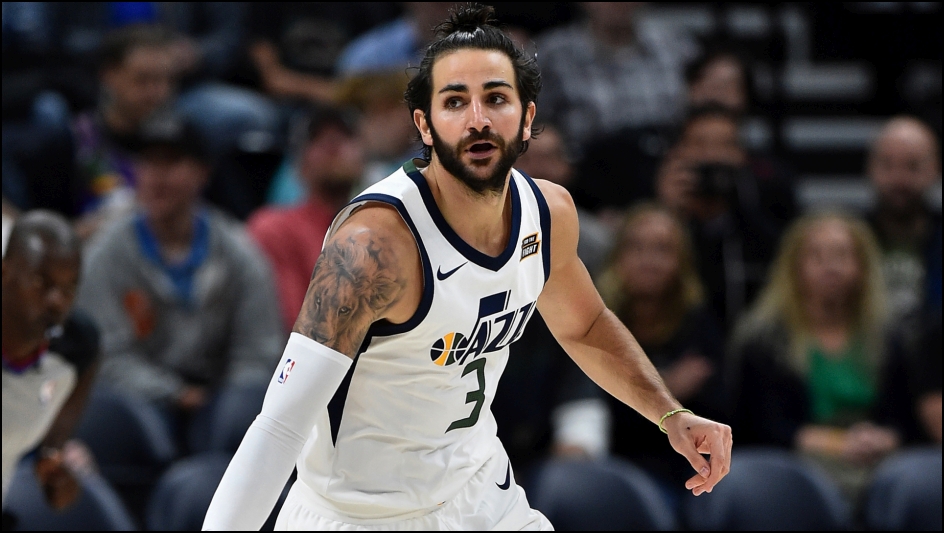 NBA Fantasy Basketball Schedule Analysis for Week 5
As you prepare your lineup for your head-to-head league for Week 5, remember it's important to take a look at the schedule to see where you can gain an edge of your opponent. Not only do you want to target picking up players on waivers who play the most games for the week, but you may also need to make a tough choice and bench one of your better players because they play too few games.  Here are the moves you want to consider for your team.
Teams With The Most Games – 4 Games Each
Golden State Warriors, Los Angeles Lakers, Minnesota Timberwolves, Phoenix Suns, Portland Trail Blazers, Sacramento Kings, Toronto Raptors, Utah Jazz, Washington Wizards
Nine teams have the advantage of playing four games each this week. With the Warriors, Trail Blazers and Wizards among those teams, some elite fantasy players will have an even greater impact this week. If you need help though, consider checking the waiver wire for the players below.
 
Marquese Chriss, Phoenix Suns
Chriss is only averaging 21 minutes per game this season, but he has still been able to average a respectable 7.2 points, 5.0 rebounds, 1.4 assists, 1.3 blocks and 1.1 three-pointers. He has seen a slight increase in playing time lately as he played at least 25 minutes in two of the last three games. In those two games, he averaged 11.0 points, 8.0 rebounds, 3.0 blocks and 3.0 three-pointers. The four games the Suns play this week come against the Rockets, Bulls and twice against the Lakers. None of these teams have elite defenses and tend to play smaller lineups, which could lead to some very valuable numbers from Chriss. He is currently available in 44% of Yahoo! leagues.
Thabo Sefolosha, Utah Jazz
The Jazz have lost one of their best players in Rudy Gobert for at least a month due to injury, paving the way for more minutes for Sefolosha. He actually started at power forward Saturday against the Nets and finished with nine points, nine rebounds, one assist, five steals and one three-pointer in 32 minutes. This week brings excellent matchups against the Timberwolves, Knicks, Nets and Magic. Sefolosha should see increased playing time throughout the week, making him a valuable pickup who is still available in 90% of Yahoo! leagues.
Bogdan Bogdanovic, Sacramento Kings
Bogdanovic's value comes in his offensive production as he is averaging 9.9 points and 0.9 three-pointers in 24 minutes per game. After starting the season coming off the bench, he has now started each of the last seven games. The Kings play the Wizards, Hawks and two games against the Trail Blazers this week, with the games against the Wizards and Hawks providing really favorable matchups. If you need some offense and three-point shooting, Bogdanovic can provide value. He is currently available in 90% of Yahoo! leagues.
Teams With The Fewest Games – 2 Games Each
Oklahoma City Thunder
The Thunder are the only team playing less than three games this week, dealing a blow to the value of their players. Consider benching the players below as a result.

Carmelo Anthony, Oklahoma City Thunder
Anthony sat out Sunday's game against the Mavericks with a back injury. While it is largely believed that he was sat as a precaution, it's still worrisome considering he only has two games on the schedule this week. The matchups are not great either as the Thunder play the Bulls and the Spurs. The Bulls are terrible, so if Anthony isn't rested for that game as well, he at least might play limited minutes once the game gets out of hand. The Spurs are one of the best defensive teams in the league, so scoring might be hard to come by in that game. If there was ever a week to put Anthony on your bench, this is it.
Steven Adams, Oklahoma City Thunder
Like Anthony, Adams is also dealing with an injury and has sat out the last two games. When healthy, he's been extremely valuable this season as he is averaging 12.3 points, 8.4 rebounds, 1.5 steals and 1.3 blocks per game while shooting 65.2% from the field and 76.0% from the free-throw line. With his status uncertain heading into the weak and the two unfavorable matchups I already outlined, it might be a wise idea to bench him.