Doug Norrie
We've got a pair of early games, but the action picks up in earnest tonight with seven-game evening slate, replete with solid arms and a handful of offenses in good spots. But the real focus today is the pitching. With so many good arms we'll need to make solid decisions for the bump.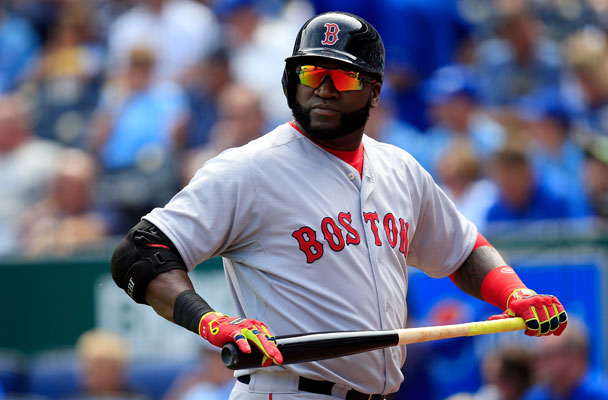 Jose Fernandez FD 11800 DK 13400
Opponent – STL (Wacha) Park – @MIA
FD – 42.22 DK – 27.75
The pitcher position is pretty loaded tonight, though there is nobody that really stands up above the other elite options. That being said, there is only one team with a team total under 3, and that is the St. Louis Cardinals. The Cardinals are a right-handed heavy that has struggled pretty mightily against right handers with high strikeout rates on the season. Jose Fernandez on the other hand, has demolished righties on the season as evident by the .216 wOBA against. Along with a great wOBA, he has sported a 28.7% hard contact rate and a 15.34 K/9. While there is a ton of top pitching options on the slate, Fernandez is on the top of the list for me. 
Johnny Cueto FD 10700 DK 11900
Opponent – WSH (Roark) Park – @SF
FD – 35.73 DK – 23.78
In tournaments, Jose Fernandez is definitely the guy I am looking at the most. However, in cash games, Johnny Cueto is right up there. He has been very consistent this season with 16 of his 20 starts being that of quality. In 140 innings, he has sported a .263 wOBA to go along with 3.26 xFIP and a 26% hard contact rate. He will be taking on a Washington Nationals team struggling a bit against righties with a .314 wOBA and a 0.48 BB/K rate. The game will be taking place in AT&T Park, which is one of the absolute best for right handed pitchers. Cueto is just another guy in the high priced range to consider at pitcher, though he is a better play on FanDuel at $10700. 
Aaron Nola FD 8000 DK 8400
Opponent – ATL (Wisler) Park – @ATL
FD – 30.37 DK – 19.77
Nola comes in a bit cheaper and a lack of upside definitely comes with the discount. That being said, there is a ton of safety in this match up. While the Braves don't strikeout a ton against righties, they are one of the worst teams in the league and lack the ability to hit home runs and string together hits as a team. The game will be played in Turner Field, which comes in as a bottom 10 ballpark in the league for left handed batters. While Nola is a righty, he has actually been better against lefties on the season. In 49.1 innings, he ha sported a .297 wOBA to go along with a 29.5% hard contact rate and a 17.3% line drive rate. While he is not recommended for tournaments, he makes for a very SP2 on a site like DraftKings at only $8400.
Boston Red Sox vs. Jered Weaver (LAA)
The Red Sox are my top stack of the night, and it isn't even close. They will be going up against Jered Weaver, who has struggled mightily this season. He is coming into this contest sporting an ERA, SIERA, and Fielding Independeng Pitching- well over five. It just sets this Boston Red Sox team perfectly. This is as good as a matchup you'll see in DFS, so don't try to be cute and fade a team that has the highest wOBA against right-handed pitchers, especially against one whose peripherals are just awful. The Sox lineup runs deep and have tough outs even at the bottom of the lineup
My top 4 hitters to stack: David Ortiz, Jackie Bradley Jr., Mookie Betts and Hanley Ramirez
Minnesota Twins vs. Ubaldo Jimenez (BAL)
With all these aces on the mound, there are not many stacking options, but I like the Twins tonight. They will be going up against Ubaldo Jimenez; another guy struggling this season. He is coming into this contest boasting a 1.97 WHIP to go along with a 7.38 ERA. His xFIP indicates that his ERA will drop, but not to any great degree. He is putting two base runners on per inning, which just yells out trouble. I know the Twins don't have the best offense in the big leagues, but this is one gorgeous matchup and it will be interesting to see how there ownership percentages look today.
My top 4 hitters to stack: Miguel Sano, Eduardo Nunez, Joe Mauer and Brain Dozier.