*Mike Barner*
NBA Daily Fantasy Basketball Lineup Picks for 1/18/18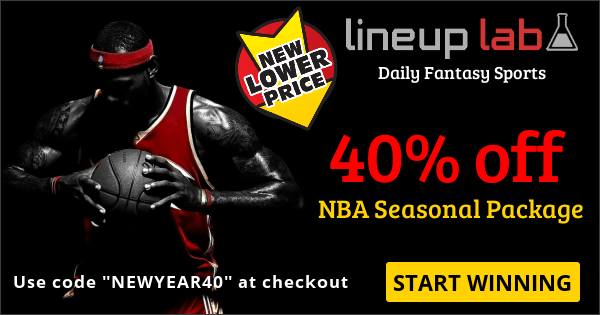 Use Code "NEWYEAR40" at checkout for 40% off Seasonal Package
POINT GUARDS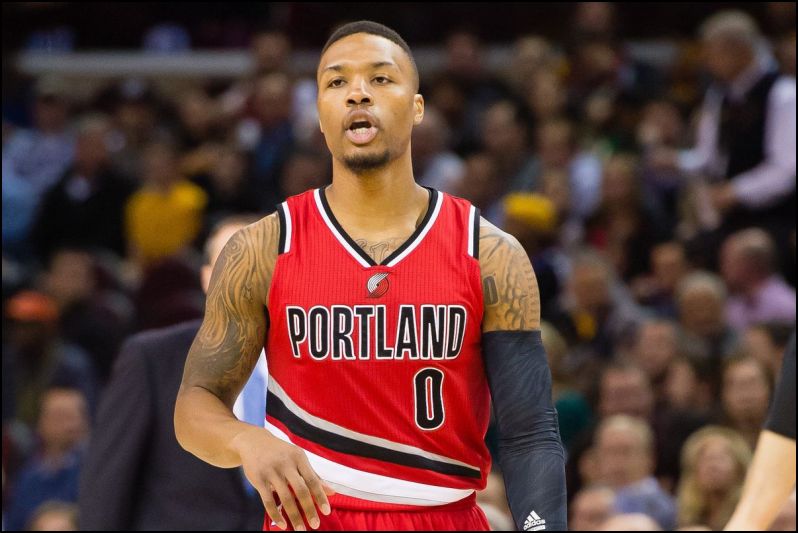 Damian Lillard, POR vs. IND
FanDuel = $9,400
DraftKings = $8,700
Lillard has played well since returning from a calf injury, averaging 26.0 points, 4.5 rebounds, 7.8 assists, 1.8 steals and 2.3 three-pointers in four games. He continues to be the main offensive weapon for the Trail Blazers, posting a 30% usage rate that ranks 15th-highest in the league. He has a usage rate of at least 30% in each of the last three seasons, so don't expect him to slow down anytime soon. With 18 points to go along with seven rebounds, seven assists, one steal and one block in his first meeting with the Pacers this year, Lillard is shaping up to provide big numbers again Thursday.
T.J. McConnell, PHI at BOS
FanDuel = $5,100
DraftKings = $4,400
Sixers guard J.J. Redick (leg) will not play Thursday, which is a significant loss for their backcourt. Jerryd Bayless is expected to replace him in the starting lineup, but McConnell should see added playing time as well. McConnell has played at least 30 minutes in a game six times this season, averaging 12.8 points, 4.8 rebounds, 7.5 assists and 2.0 steals in those contests. Even though Bayless may be listed as the starter, McConnell could very well outproduce him in this game.
SHOOTING GUARDS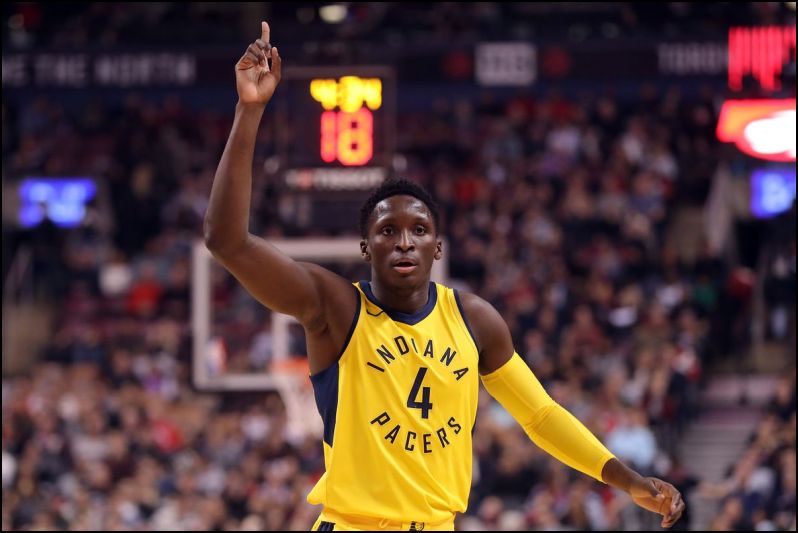 Victor Oladipo, IND at POR
FanDuel = $9,300
DraftKings = $8,500
This should be a fun matchup between Oladipo and C.J. McCollum on Thursday. Oladipo has had the season of his career, posting a 30.2% usage rate that ranks inside the top-15 in the league. He's not just a scorer though, also averaging 5.2 rebounds, 4.0 assists and 2.0 steals per game He's had a few subpar stat lines lately,  but that was mostly due to lopsided scores limiting his playing time. Expect him to see plenty of minutes and provide excellent value at this price Thursday.
Dwyane Wade, CLE vs. ORL
FanDuel = $5,200
DraftKings = $4,800
Wade has transitioned to a bench role for the Cavaliers and is averaging a career-low 24 minutes per game as a result. While his scoring is down significantly, he's still provided value by averaging 3.9 rebounds, 3.8 assists and 1.0 steal per game. He's already played the Magic twice this season, averaging 10.5 points, 5.5 rebounds and 3.5 assists per contest. His limited playing time doesn't give him a high ceiling, but he can still provide enough production across the board to warrant consideration at this price.
SMALL FORWARDS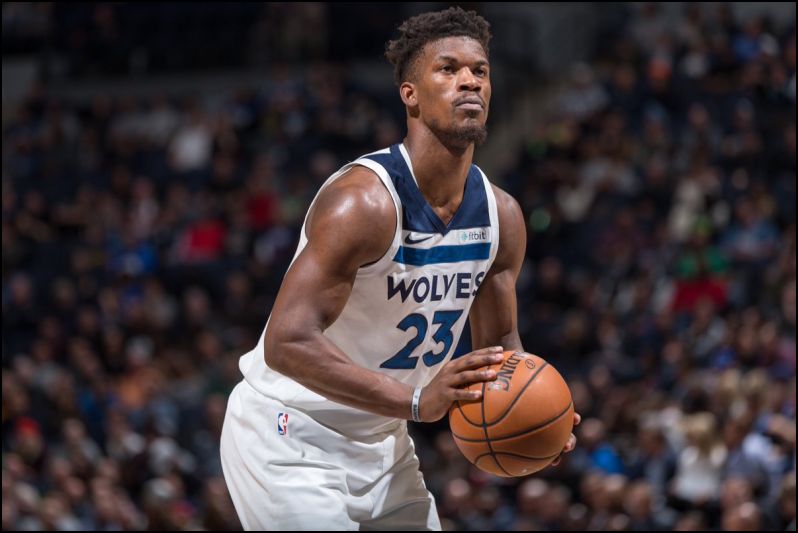 Jimmy Butler, MIN at HOU
FanDuel = $10,000
DraftKings = $8,800
Butler got off to a slow start with his new team but looks like the player we saw on the Bulls last season now. His usage rate is creeping up and he's averaging 24.6 points over his last 14 games. He's been the perfect fit for a young Timberwolves team that needed veteran leadership and someone who can make the big shots when it matters the most. Don't forget that he's an excellent defender as well, averaging 2.9 steals in his last 10 games. This should be a high scoring game Thursday, leaving Butler with significant upside. Of note, Butler is only small forward eligible on FanDuel as he is listed as a shooting guard on DraftKings.
P.J. Tucker, HOU vs. MIN
FanDuel = $3,700
DraftKings = $3,500
The fallout from some of the Rockets players making their way into the Clippers locker room after Monday's game is that both Trevor Ariza and Gerald Green have been suspended for the next two games. While Green is the more flashy offensive player, the loss of Ariza is significant because he is averaging 36 minutes per game. His absence should open up some extra minutes for Tucker, who averaged 6.6 points, 8.5 rebounds, 1.3 steals and 1.5 three-pointers in the 11 games that he played at least 30 minutes in this season. Factoring in his dirt cheap price, he warrants consideration in tournament play.
POWER FORWARDS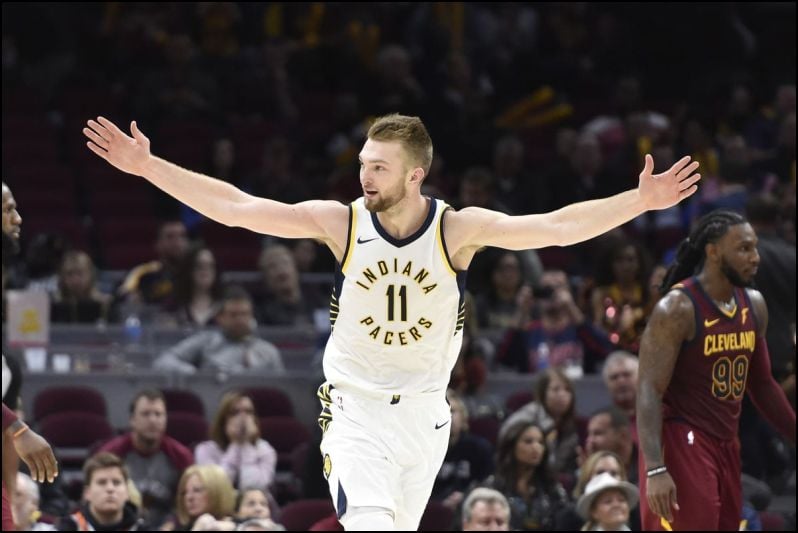 Domantas Sabonis, IND at POR
FanDuel = $6,000
DraftKings = $6,000
Sabonis continues to fill in for Myles Turner (elbow), who will miss at least the next three games. The Pacers have to be thrilled with the progress Sabonis has made during his second season in the league, especially when given added playing time. He's started 12 games this season, averaging 12.7 points, 11.1 rebounds, and 2.8 assists per contest.  He won't provide many defensive stats or three-pointers, but he doesn't need to in order to be valuable at this price.
Taj Gibson, MIN at HOU
FanDuel = $5,600
DraftKings – $5,400
On the surface, this might not look like an ideal matchup for Gibson against a Rockets team that likes to deploy a lot of small lineups. However, Gibson is a versatile defender who is not out of his element on the perimeter. Timberwolves coach Tom Thibodeau is also known for riding his starters heavy minutes, so don't expect Gibson to see a decline in playing time Thursday. The Rockets play at the eighth-fastest pace (101.5 possessions per game) in the league, so Gibson should be able to compile enough stats to warrant consideration for your entry on a night with only four games.
CENTERS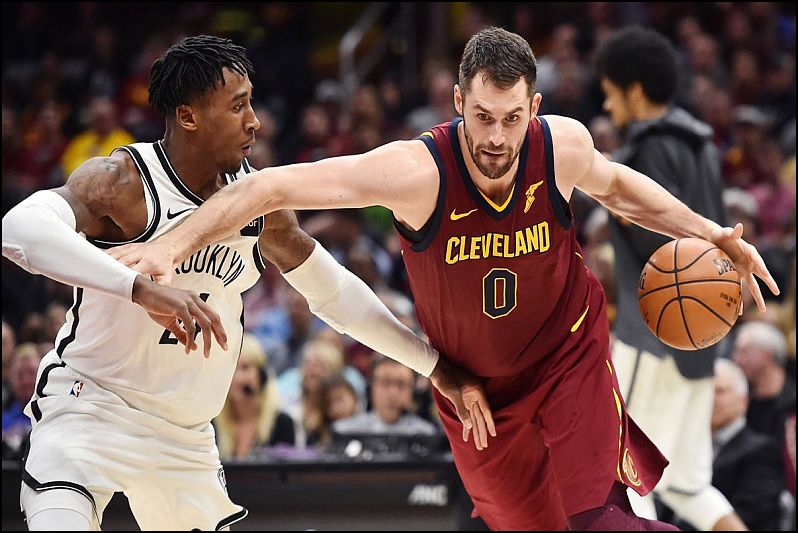 Kevin Love, CLE vs. ORL
FanDuel = $7,500
DraftKings = $7,400
The Cavaliers are really struggling right now, losing five of their last six games. They've been blown out a couple of times, resulting in some ugly performances by Love. They were able to keep their last two games close, resulting in Love averaging 19.0 points, 8.5 rebounds, 2.5 assists and 2.0 three-pointers per contest. In his first meeting with the Magic earlier this month, Love finished with 27 points, five rebounds, and six three-pointers. The Magic allow the fifth-most points per game on FanDuel and the sixth-most points per game on DraftKings to opposing centers, making Love an excellent option Thursday.
Jusuf Nurkic, POR vs. IND
FanDuel = $6,500
DraftKings = $6,400
Nurkic has struggled in his last four games, averaging just 11.0 points and 6.3 rebounds. The good news is, he was able to salvage some of his value by averaging 2.0 blocks over that same stretch. His inconsistent performances on the season overall have been frustrating, making him a difficult player to count on in DFS. However, he has a favorable matchup Thursday as the Pacers allow the most points per game on both FanDuel and DraftKings to opposing centers. There aren't a lot of great cheap center options due to the limited slate of games, but Nurkic is someone to consider in tournament play if you need to save some money at the position.