NBA Daily Fantasy Basketball Lineup Picks for 10/31/17
Point Guard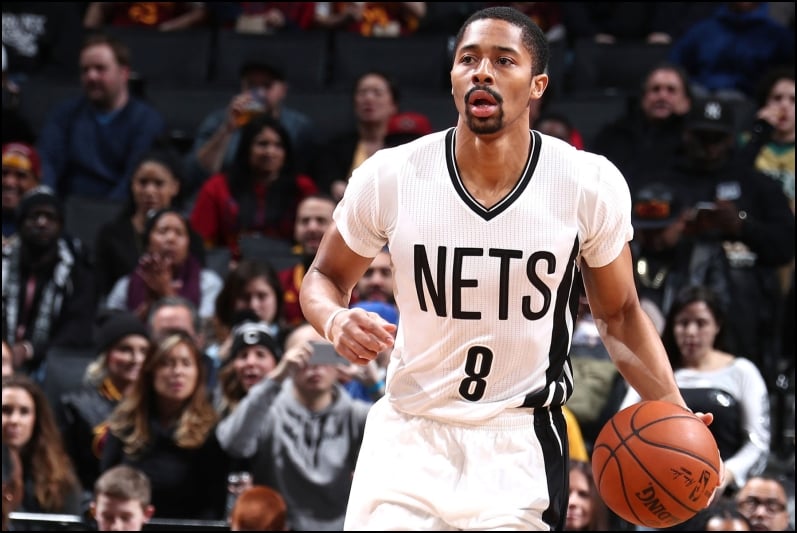 George Hill
FD $4,400 DK $4,300
Happy Halloween! We finish off October with a very interesting 4-game slate, packed full of options. We'll start at PG, where we look to save. You could obviously go with Westbrook, and he can get you 70. I would just rather have Giannis and both prices are high. I don't need to tell you that Russell Westbrook has upside and can single-handedly win you a tournament. If you look at your lineup and have the ability to move up to him at PG, don't hesitate. I won't either. However, on initial looks, PG is a spot to pay down. George Hill rested on Sunday against the Wizards and will right back in the starting lineup here against the Pacers, his old team. Hill has been over 30 minutes in most games, but still sits at a ridiculously low $4.3K. Hill is a very good PG that has been priced over $6K for many years at this point. He's obviously struggled a bit to start the season, but he should get things going against a Pacers team that loves to run. Hill is simply way too cheap for the player he is and the minutes he's getting. He only needs you about 25 in cash, so I'll have 100% in all formats.
Spencer Dinwiddie
FD $5,300 DK $5,100
It's pretty crazy that we're actually going up in price here to Spencer Dinwiddie. D'Angelo Russell is back, but Dinwiddie proved himself enough to remain in the mix no matter what. He put up 42 fantasy points in just 29 minutes of work against the Nuggets, so he can play ball. You have Dinwiddie getting half of his minutes at PG and the other half at SG. It lets him get his assists and points up. Looking at his box score, he's a guy who can fill the stat sheet well for a little guy. He's obviously a lot better than the benchwarmer the Nets have treated him like since being on the team. He gives the Nets a huge spark when on the floor and they'll need it in a fast-paced game with the Suns. It's the best game to target on this slate and we start it off early with Dinwiddie. He has to see the minutes after last game and his price is still too cheap on both sites. Feel free to pay up at PG tonight, but I won't be.
Shooting Guard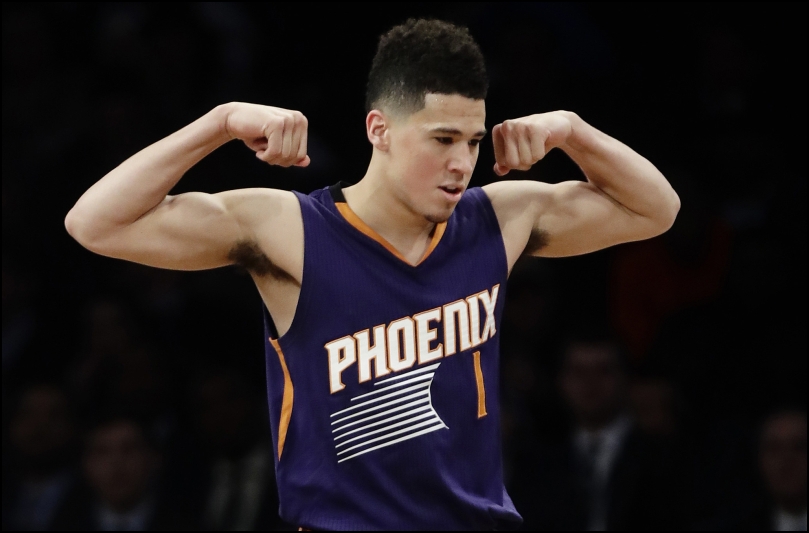 Devin Booker
FD $7,200 DK $7,900
Eric Bledsoe has yet to get traded, but I still don't think he ever sees the court again with the Phoenix Suns. He requested a trade on Twitter and the owner has already said he's played his last game, so it's just a matter of time at this point. That leaves Devin Booker as the clear-cut leader of the offense. He's done quite a good job, putting up 30+ fantasy points in all but one game. He now gets his best match-up f the year against the Brooklyn Nets. The Nets are running just as much as last year and we know how much it impacted DFS. They ended up ranking bottom 5 against every single position, including 2nd to SG's at 59.1 FPPG. Booker is typically risky, but with Bledsoe out, he's going to at least hit a few. I'd consider him a lot safer than he was last year, and certainly has more upside (consistently. I know he scored around 80 real points last year). The Nets will toss D'Angelo Russell and Caris LeVert at Booker, who will both struggle. Booker is one of the best young players in the league and should average close to 30 points on a nightly basis. This match-up with the Nets is an elite one and I'm all over it.
Bogdan (not Bojan) Bogdanovic and Buddy Hield
FD $4,500 – $4,000 DK $4,300 – $4,400
Here are 2 solid punt options from the Kings. These 2 guys will split around 65 minutes, which is fine. At the price(s), you really don't need much more than 25 fantasy points. Against a team that runs as much as anyone, it shouldn't be tough for either of these guys to rack up the FP. Bogdanovic is a better player than Hield and he can be argued as a cash game play. He's the focal point of the offense when out there and has no problem shooting 15+ times. He's only a rookie, but at 25 years, old, not really. He looks like a real NBA talent that will stick around for some time. You then get Buddy Hield, who's hit or miss. If his shot is on, count him for 30 FP. if his shot is off, you can see 10 without a surprise. He's a great tournament option, but nothing more for me.
Small Forward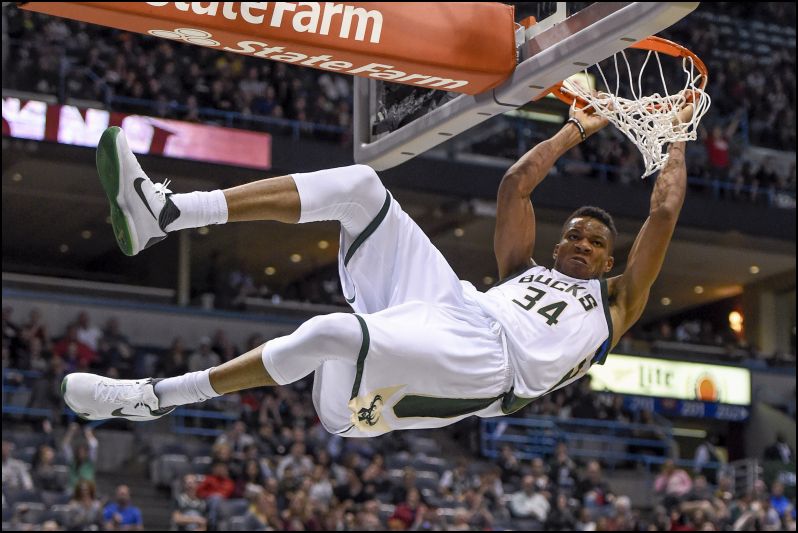 Giannis Antetokounmpo
FD $12,600 DK $12,500
This is the guy I'll be paying up for as much as I possibly can. First things first, small forward is horrible. If you make me pick 2 other guys and I have to leave Giannis sitting there, it's hard for me to believe that's optimal. We can always see a flukey bad game out of anyone, but it looks like Giannis may have taken the DFS LeBron role. That role is a match-up proof monster that will put up 50 points against any team. It's also the guy who can turn it up for 80 when necessary. This match-up with the Thunder is going to be a very fun game to watch with Westbrook and Antetokounmpo battling back and forth. I'd assume Giannis will be covered by Paul George, who's a good defender, but I don't care. It's pace up for the Bucks and nobody is better in the open court than ABC. I'll have him everywhere tonight and am more than willing to sit on this limb.
T.J. Warren
FD $5,100 DK $5,200
T.J.Warren is going to be in the $7Ks before Christmas. I promise you that. Without Eric Bledsoe, he'll be putting up 30+ fantasy points on a daily basis. The only problem is the minutes. Last season, he would see close to 38 per night. This year, he hasn't been over 27 minutes since game 2. That is certainly worrisome. However, this is the best match-up the Suns have seen all season long and Warren has put up some nice numbers over the last 2 games. He'll see a combo of Allen Crabbe and Caris LeVert on defense, who are both young and pretty average defenders. Warren is a lot better than them and I think he enforces his role as the number 2 option on the offense with Bledsoe in the permanent timeout chair. Warren is cheap and even if he does get less than 35 minutes, he can get to value rather easily. Small forward stinks and on the case Warren does see 35+ (very possible), he can get to 45 fantasy points without trouble.
Power Forward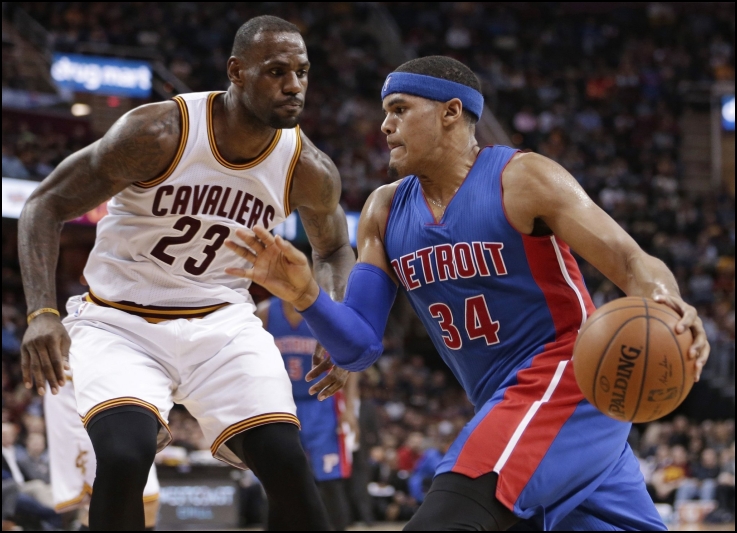 Tobias Harris
FD $6,400 DK $6,700
Tobias is getting a lot of hype around him for some reason, but he's the same player as he was last year. He's been a very good small forward since Orlando and has turned a corner in Detroit. He has a decent jump shot, but relies on the inside game to make it work. You'll see him work the paint and elbows in the first quarter until Drummond and RJax are out. He'll then start isolating and posting up against the backup PF. Stan Van Gundy does a good job of getting him minutes on the floor with guys that don't need the ball. It allows Harris to do whatever he wants for about 10-12 of his 35 minutes. He also has a pretty phenomenal match-up with the Lakers, who've allowed the 7th most FPPG to PF's since the start of 2016. Harris isn't too expensive yet and I have no problem relying on him as a cash game or tournament option.
Skal Labissiere
FD $4,900 DK $4,600
This is contingent on Zach Randolph riding the pine. He's currently questionable with a left foot injury and at his age, I don't think he'll get pushed back too fast. As long as he is ruled out, Skal Labissiere is going to be one of the top point per $ plays on the entire slate. He's one of those guys that doesn't always see big minutes but constantly produces when given opportunity. Think James Johnson or Cole Aldrich. The only difference with Skal is that he's extremely young and going to be a very good player at some point. For now, he's cheap and full of upside. The match-up against Thaddeus Young is nothing to worry about, so it just comes down to Zbo and whether he plays or not. If Randolph is confirmed out before final lock, Skal Labissiere will be in 100% of my lineups.
Center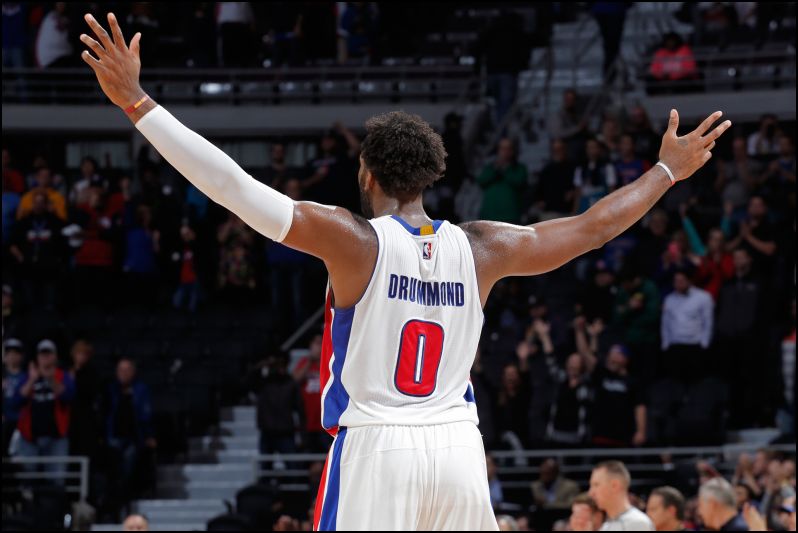 Andre Drummond
FD $9,200 DK $8,200
We ignored the Pistons guards simply because of better options, but we love the bigs. Andre Drummond is a monster. Just watch him play or look at his box scores. Either works quite well in proving my point. In past years, when he would get into foul trouble, it would be the end of tournament hopes for whoever owned him. Now, Van Gundy just throws him in there for 18 minutes in the 2nd half and lets him get 15 points and 15 rebounds with 0 issues. When Drummond stays out of foul trouble, he's just a lock for 45 fantasy points. He is getting bigger minutes this season and is looking like a much smarter and more developed center. He's actually using his brain this year instead f going off of whatever crazy instincts he had in there before. The fouls should come down considerably and they don't worry me much about this game. Brook Lopez can draw fouls, but he's going to try and hit from deep on an immobile Drummond. I don't see any reason why a guy that can shoot 3's will go bang in the paint with one of the largest and strongest people on earth. The price is still fair on Drummond and he should have 20 rebounds easily if he avoids foul trouble. That's a crazy claim, I know, but have you ever seen Brook Lopez battle for more than 1 tough rebound a game? Probably not.
Willie Cauley-Stein
FD $5,300 DK $5,400
WCS is playing a lot different than last season. He was a boom or bust type of player that we would only unleash when key players were injured. Now, he's a middle of the road center getting 26 solid minutes a night. Against the fast-paced Pacers, you have to love it. The upside on WCS is well-noted and will continue to be until he shrinks and isn't able to dunk/jump over every single player on the court. The Pacers will likely be without Myles Turner and Domantas Sabonis, so I'm not sure what they plan to do with Cauley-Stein. His price is yet to rise and as long as he's sitting under $6k, I have no issues with him in cash games. He gets involved on both sides of the court and will very rarely bust. Especially in a match-up like this. If you're unable to pay up for Drummond in a lot of spots (hand raised), WCS is an option I get behind 100%. We only have 4 games on the slate, so don't worry about being slightly overweight on a game or two. Just hope it stays close and pray for overtime.