Saving and Managing Data
How to Save Your Work
Managing and Deleting Old Data
Often times, we spend a long time constructing the perfect lineups. But what if there is a last minute player change? Game Time Decisions are extremely common. Lineup Lab has the ability to save your players and projections so that you can come back and work on your lineups later.
After selecting a sport and an operator site, you will see a screen with an option called 'Saved Players'. Click it.

If this is your fist time, you will see the 'Load Saved Data' box, but it will be empty.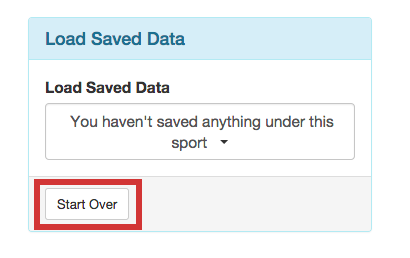 If you don't have any saved data, click 'start over'.
Lets create and save some data. Click on 'Load a Projection Source'.

You should now see the main application. From here, load a projection source and start selecting players. If you don't know how to use the main application, read our tutorial on Calculating Optimal Linueps.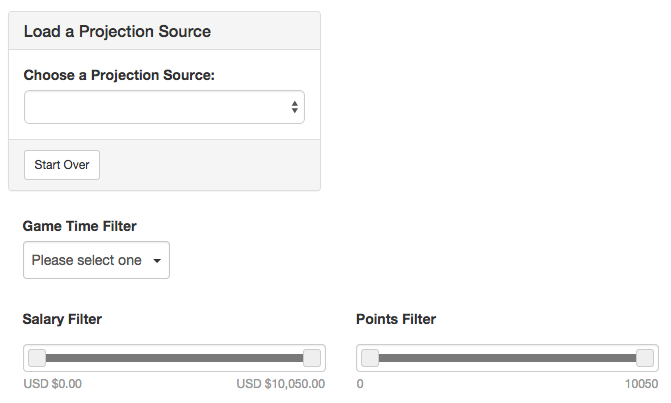 So lets assume that you have done some work in the app, and are about to calculate. In the bottom right, you should see the main 'calculate' button cluster. Notice the big green 'save' button.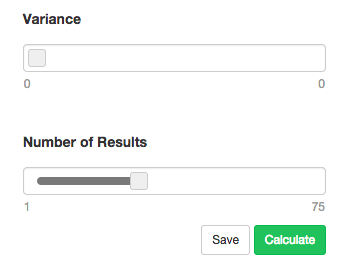 If you click 'save', a popup will appear asking for a name. Type something in and click 'save'. The system has just saved all of your player selections and the projected points you last entered (either manually, imported, or otherwise).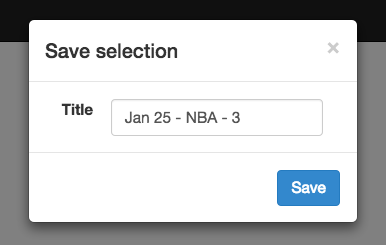 It is important to note, that you can also save your selections after calculating. You will see another green button called "Save Selections."

After saving some data, you can leave the site, drink a beer, go back to work, etc and once you return simply select your sport and operator site, then click on "Saved Players".

You will arrive at the main application and see a dropdown menu called "Load Saved Players".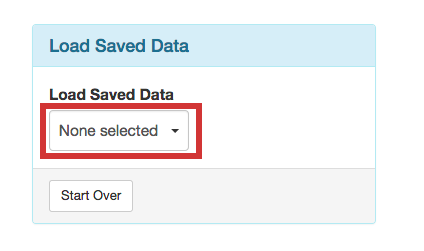 If you click here, you should see your saved data.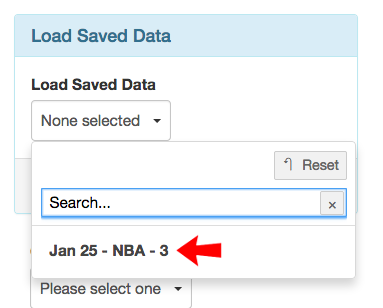 Click on the name of your saved file, and the player data will be loaded in automagically!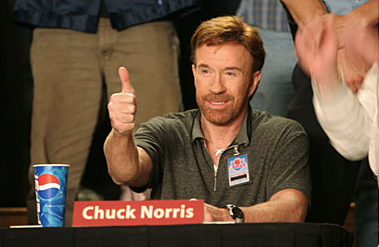 Job well done.
After saving your player selections, you may end up with a long list of saves. You may need to delete these from time to time.
If you look in the top right corner and click on your name (you are logged in, right?), you will see the option 'Manage Selections'. Click it.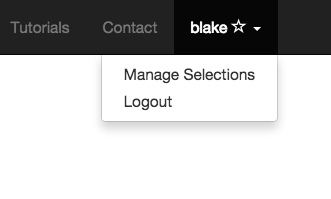 This will open up the 'Manage Selections' window. Delete each saved file individually, or delete them all.

Saving is a great feature to help you build lineups, save your work, and then come back when there is a late scratch and re-calculate. We hope you enjoy it and please let us know if you have any issues in the contact form!
Now go check out some of the other tutorials or jump into the application and start building lineups!
Go forth!
Register and start winning more games! Or Login and get started.
Variance and Limits Video
A quick video on Managing and Saving Data (Coming Soon)