NBA Daily Fantasy Basketball Lineup Picks for 02/13/17
James Leer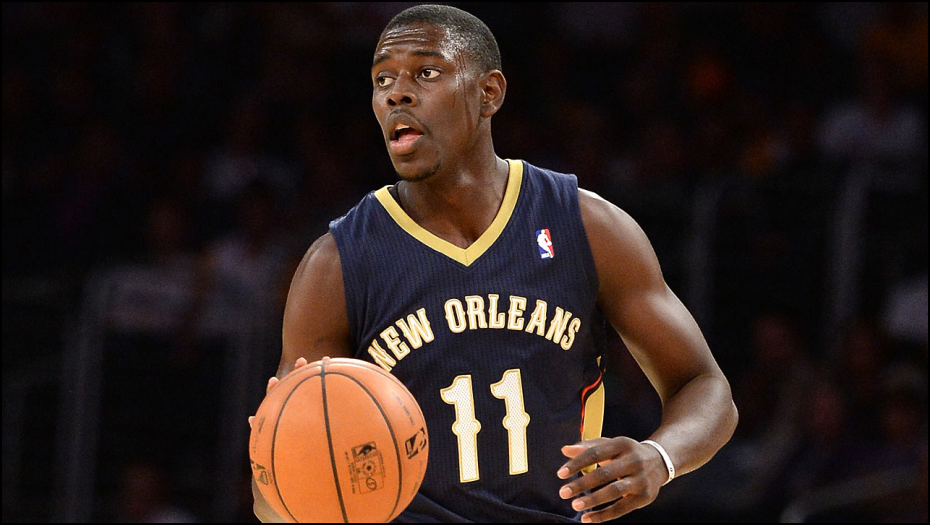 Point Guards
Jrue Holiday – $8300 FD – $8800 DK
Projected Points – 38.91 FD – 41.96 DK
Jrue Holiday has the hot hand right now and having played 40(!) minutes last night you can be sure that he will get you the minutes. Some may think this guy is overpriced at this point. However, he should continue to bring value tonight in a favorable match-up against the Phoenix Suns.
Mike Conley – $7900 FD – $7700 DK
Projected Points – 40.33 FD – 43.12 DK
Conley is in a great position tonight to bring you a high floor as he is going up versus the Brooklyn Nets who are dead last in the league in giving up baskets to point guards. He put up some impressive numbers last night versus the Warriors, in a far superior matchup he should do just fine tonight.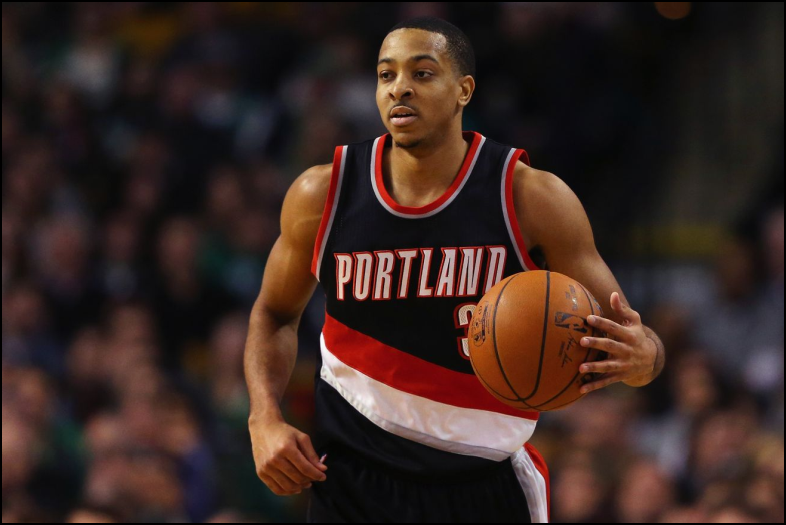 Shooting Guards
C.J. McCollum – $7800 FD – $7800 DK
Projected Points – 37.81 FD – 40.54 DK
After seeing Plumlee traded to the Nuggets you're going to witness an entirely different TrailBlazers team. Being the number two PPG earner for Portland, not only will McCollum's usage rate increase but you're going to see him step up his stats even more. Going against a horrible Hawks defense, this is a guy you don't want to leave off your lineups.
Nicolas Batum – $8000 FD – $7900 DK
Projected Points – 34.24 FD – 37.13 DK
Another quite favorable matchup will be Batum vs. the weak opposing defense of the Sixers. Beating projections the past three games, you can expect dependability from him. When Batum makes a bold lockroom move not only to predict but guarantee a victory, you better expect he will bring his A-game tonight.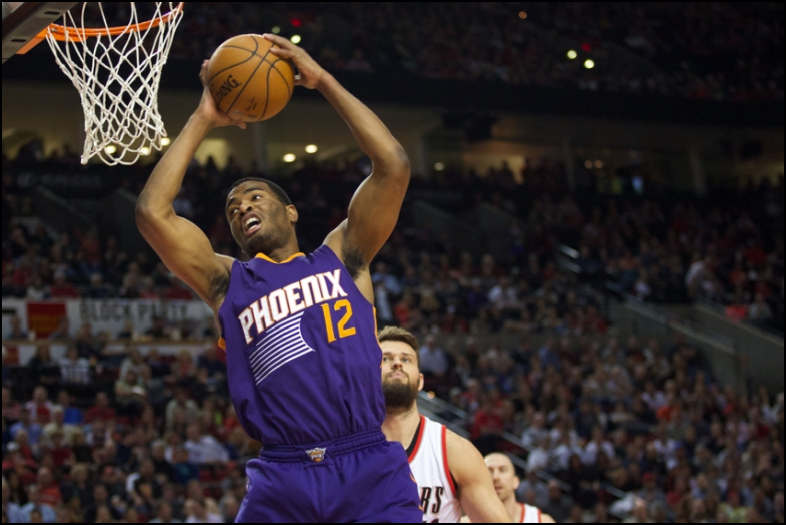 Small Forward
TJ Warren – $4900 FD – $5000 DK
Projected Points – 25.73 FD – 26.66 DK
Even though Warren has been boom or bust throughout the season, he has always thrown up regular points versus the Pelicans. In fact, he is one of the consistent guys on the Suns regarding minutes and production. And for such a small price tag, it leaves room for more must-have targets.
Michael Kidd-Gilchrist – $5600 FD – $5000 DK
Projected Points – 24.18 FD – 25.01 DK
I know, I know flinches everywhere amongst the readers with the dreaded MKG. With Valentine's day tomorrow, you may have commitment issues with this player's lack of persistence, and honestly, who can blame you? However, his biggest strength is his rebounding skills and it's all about the size matchup tonight.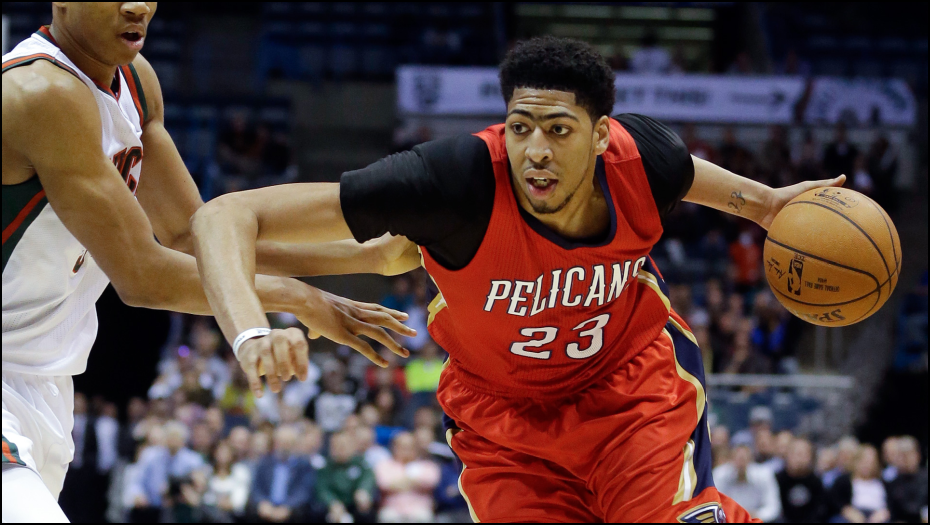 Power Forward
Anthony Davis – $11,100 FD – $11,000 DK
Projected Points – 54.78 FD – 58.86 DK
It may sting the wallet a bit, but Anthony Davis may be the stud that you'll have to pay up on tonight. The Suns simply don't have anyone to post-up and stop the monstrous attack that he brings to the table. The Suns are giving 30 FPPG and 7.4 REB/game to PF starters. Add the fact that Davis is near-peak performance and you have a recipe for a winning lineup.
Narlens Noel – $5,400 FD – $5,300 DK
Projected Points – 31.06 FD – 32.11 DK
With Embiid and Okafor out, Narlens Noel is going to be one of those injury plays that everyone is on. You can hardly afford not to play him in the majority of your lineups. He is most certainly expected to beat value as the Hornets defense, over the past five games, have allowed an average of 46.3 FPts to PF's.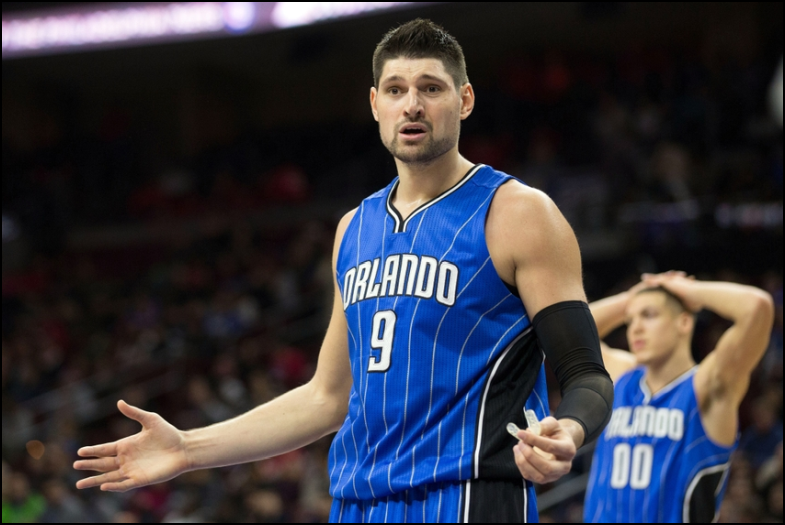 Center
Nikola Vucevic – $7100 FD – $7100 DK
Projected Points – 36.07 FD – 39.38 DK
Averaging 34.4 FPPG Vucevic is certainly worth a look in this spot. In his last two starts, he puts up some impressive numbers against the Heat. Vucevic happens to be my sneaky play of the night, (Shhh! Don't tell anyone) if everything goes according to plan you can count on him to beat projections tonight. He should produce for you in both cash games and tournaments tonight.
Dwight Howard – $6800 FD – $6900 DK
Projected Points – 35.87 FD – 39.19 DK
Due to his erratic stats I can understand why you may have your reservations with this play. However, if Dwight Howard can get the minutes tonight his track record against the TrailBlazers has always been impressive and with Plumlee recently traded to Portland they are now further lacking the size and strength to stop him.