*Mike Barner — @rotomikebarner*
June special! Use Code PAMLB30 at checkout
Friday brings the return of a full slate of baseball, but the evening is light on starting pitching overall. It could free you up with more money to operate with than usual for your hitters. Sign up for our Newsletter and try our Playerlab tool, where you can filter the stats that matter the most and help build a winning entry on FanDuel and DraftKings.
STARTING PITCHERS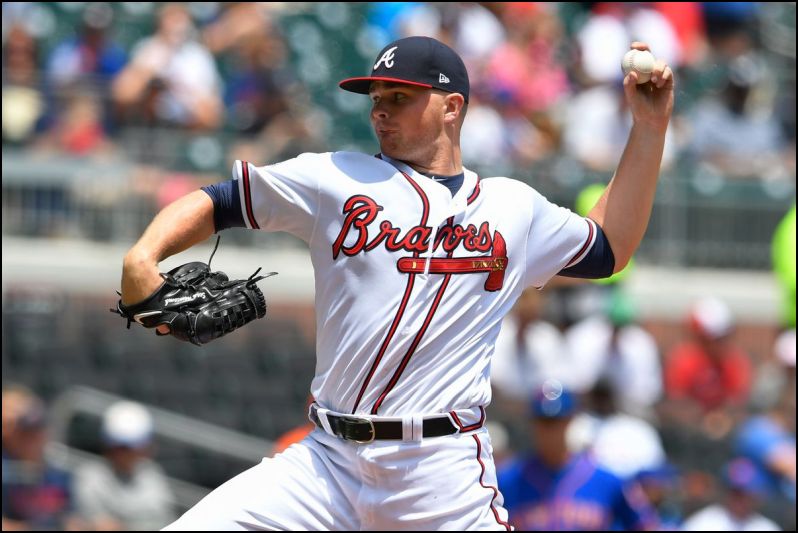 Sean Newcomb vs. Baltimore Orioles
Stadium – SunTrust Park
FanDuel = $8,900
DraftKings = $10,500
Newcomb was hit hard two starts ago, but he rebounded quickly to record seven strikeouts over six scoreless innings in his last start against the Padres. That marked the fifth time this season that he hasn't allowed a run in a start, leading to a 2.70 ERA and a 3.23 FIP overall. After finishing with a 1.57 WHIP last year, Newcomb has been much better at limiting baserunners with a 1.18 WHIP. He's an excellent source for strikeouts as well with a 9.1 K/9. This is a great matchup to take advantage of considering the Orioles have scored the fewest runs (260) in baseball and won't have the use of the DH playing in Atlanta.
Chris Stratton vs. San Diego Padres
Stadium – AT&T Park
FanDuel = $7,200
DraftKings = $7,300
With a general lack of high-end starters taking the mound Friday, it's a good night to take a chance on cheap pitchers. Stratton has allowed more than three earned runs in a start only three times this season, but his 1.35 WHIP is concerning. He's not a big strikeout pitcher with a 7.1 K/9 for his career and is someone you only want to consider using in the right matchup. That will be the case when he faces the Padres, who are in the bottom-third of the league in runs scored while also posting the lowest OPS (.658) against right-handed pitching. Stratton already faced them once this season and threw seven shutout innings.
CATCHER/FIRST BASE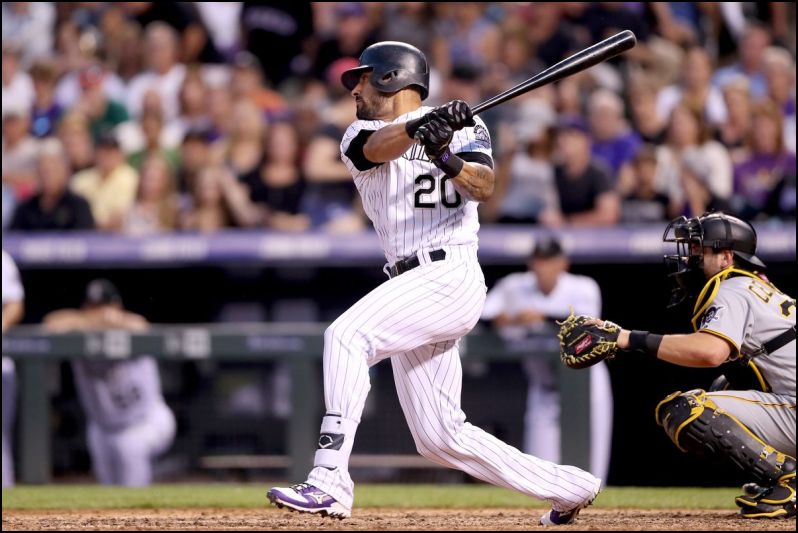 Ian Desmond vs. Wei-Yin Chen, Miami Marlins
Stadium – Coors Field
FanDuel = $4,100
DraftKings = $4,900
The Rockies should be a popular stack with Chen taking the mound. Not only is this game in hitter-friendly Coors Field, but Chen is really struggling with a 5.91 ERA, 5.78 FIP, and a 1.62 WHIP. He's had problems keeping hitters in the ballpark as well with a 1.8 HR/9. Desmond's overall numbers are poor this season, but he's 13-for-38 (.342) with four home runs in his last 11 games. Most of his struggles this year have come against right-handed pitchers as he has a .423 wOBA against lefties.
Buster Posey vs. Clayton Richard, San Diego Padres
Stadium – AT&T Park
FanDuel = $3,100
DraftKings = $3,800
Posey continues to be a steady contributor for the Giants, hitting .290 with five home runs. He might not hit for a ton of power, but he puts a lot of balls in play with just an 11.5% strikeout rate. Not only does Posey have a .392 wOBA against lefties, but he is 12-for-32 (.375) with two home runs in his career against Richard. Richard is not a strikeout pitcher and he has only struck out Posey one time in his career.
Others to consider: Paul Goldschmidt (first base) and Evan Gattis (catcher)
SECOND BASE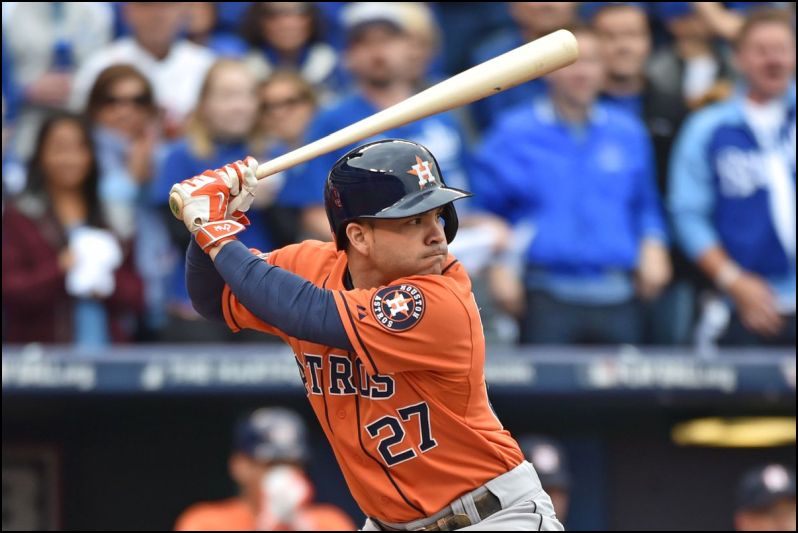 Jose Altuve vs. Danny Duffy, Kansas City Royals
Stadium – Minute Maid Park
FanDuel = $4,300
DraftKings = $5,400
There are few hitters in the league hotter than Altuve right now, who is 42-for-97 (.433) with five home runs and seven steals in his last 25 games. That has brought his season average up to .347, which would make the third time in the last five seasons that Altuve has hit at least .340. He has great numbers versus a lot of pitchers over the course of his career, including Duffy, who he is 8-for-16 (.500) against.
Daniel Descalso vs. Ivan Nova, Pittsburgh Pirates
Stadium – PNC Park
FanDuel = $3,000
DraftKings = $3,800
Nova had a couple of great seasons with the Yankees, but he's generally been an average pitcher over the course of his career. This season has been no different with him posting a 4.42 ERA, 4.15 FIP and a 1.32 WHIP across 13 starts. He doesn't get a lot of strikeouts and his .369 wOBA against left-handed hitters this year would mark the fourth-straight season where he has allowed a wOBA of at least .361 to lefties. Descalso has a .384 wOBA against righties and could be problematic for Nova.
Others to consider: DJ LeMahieu and Ketel Marte
THIRD BASE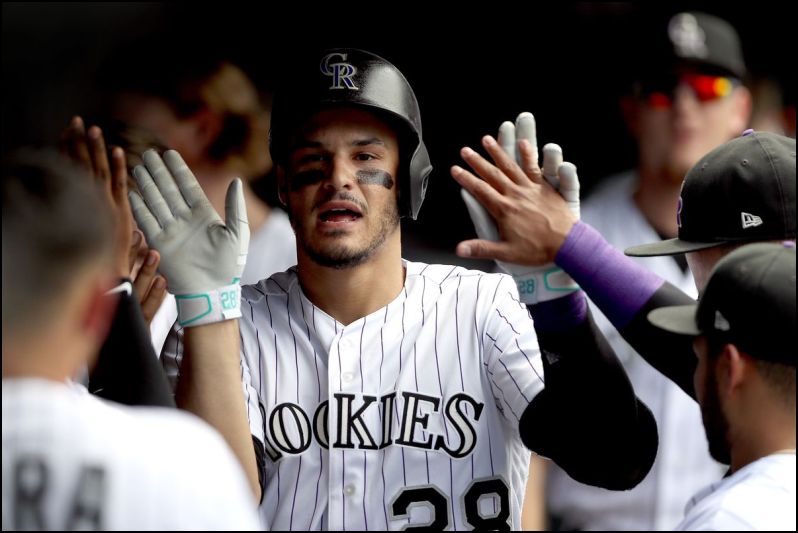 Nolan Arenado vs. Wei-Yin Chen, Miami Marlins
Stadium – Coors Field
FanDuel = $5,100
DraftKings = $5,900
Arenado should be the centerpiece of any Rockies stack against Chen. He's extremely hot right now, hitting 12-for-29 (.414) with four home runs in his last seven games. His numbers are much better in Coors Field and he has a lofty 235 wRC+ against lefties, so look for him to excel in this game.
Matt Duffy vs. C.C. Sabathia, New York Yankees
Stadium – Tropicana Field
FanDuel = $2,700
DraftKings = $3,900
Duffy is quietly having a very good season for the Rays. He only has four home runs, but he is batting a career-high .317. He's been aided by a .377 BABIP, but he also made major improvements that have resulted in a 33.7% hard-hit rate. Sabathia has a 2.74 ERA at home this year, but he's struggled on the road with a 4.13 ERA. Duffy is a cheap option with upside in tournament play if you don't want to spend big bucks for Arenado.
Others to consider: Alex Bregman and Miguel Andujar
SHORTSTOP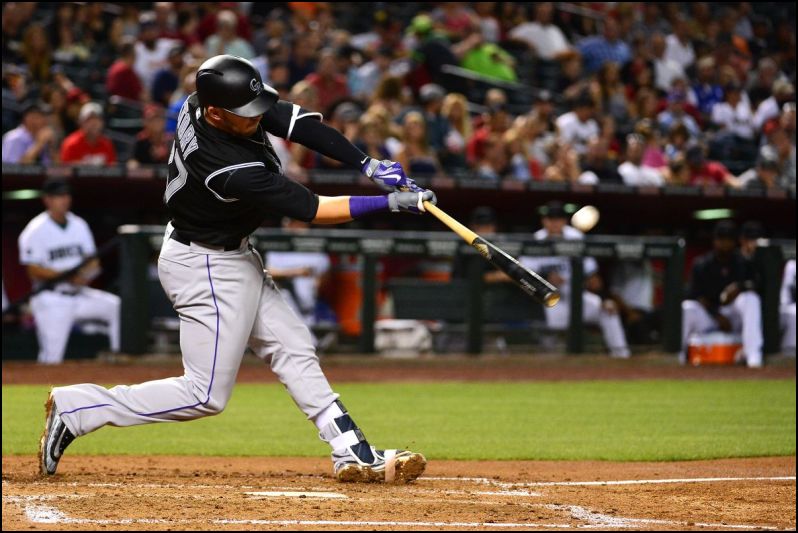 Trevor Story vs. Wei-Yin Chen, Miami Marlins
Stadium – Coors Field
FanDuel = $4,400
DraftKings = $5,700
Story's home and road splits this year are rather staggering. He's batting only .224 with a .612 OPS on the road, but he is hitting .322 with a 1.191 OPS in Coors Field. Throw in the fact that he has a .436 wOBA against lefties and he could do a lot of damage against Chen.
Marwin Gonzalez vs. Danny Duffy, Kansas City Royals
Stadium – Minute Maid Park
FanDuel = $2,500
DraftKings = $3,600
Gonzalez hit .303 for the Astros last year, but he entered the month of June batting only .217. He's doing his best to dig out of that hole, though, batting .429 since the calendar flipped to June. He's still not hitting for much power, but he's a viable cheap option in tournament play considering how poorly Duffy has pitched. Of note, Gonzalez is only shortstop eligible on FanDuel as he is listed at both first base and outfield on DraftKings.
Others to consider: Carlos Correa and Xander Bogaerts
OUTFIELD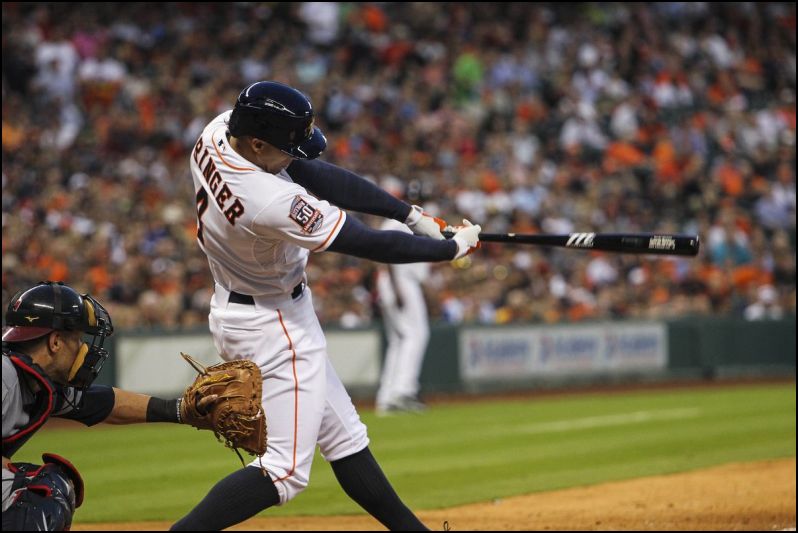 George Springer vs. Danny Duffy, Kansas City Royals
Stadium – Minute Maid Park
FanDuel = $4,100
DraftKings = $5,000
The Astros will likely be a popular stack as well. Springer is one of the premier options if you choose to go that route, batting .279 with 15 home runs this season. He's been one of the best hitters in baseball against left-handed pitchers in recent years, recording a wOBA of at least .400 against them in each of the last four seasons if you include his .419 mark in 2018.
Nick Markakis vs. Alex Cobb, Baltimore Orioles
Stadium – SunTrust Park
FanDuel = $3,300
DraftKings = $4,300
The Orioles signing of Cobb has been a disaster so far as he has a 7.14 ERA and a 1.71 WHIP in his first 12 starts. He's not striking many hitters out and has allowed 1.9 HR/9, which is really troubling when you consider how many runners have reached base against him. Markakis has cooled off some after his torrid start, but he's had a lot of success against right-handers with a .363 wOBA.
Kole Calhoun vs. Marco Estrada, Toronto Blue Jays
Stadium – Angel Stadium
FanDuel = $2,300
DraftKings = $2,600
Calhoun has been one of the worst hitters in baseball this season with a .158 batting average. He recently spent some time on the DL with a strained oblique and the time off might have been just what he needed to clear his head. In three games since being activated, Calhoun is 4-for-10 with two home runs. Estrada has struggled on the road this year and doesn't have overpowering stuff, setting up Calhoun as a cheap option who might be worth taking a chance on in tournament play.
Others to consider: Juan Soto and Nomar Mazara