*James Leer & Luis Herasme*
MLB Optimal Lineup Fanduel Picks for 05/24/17
Welcome to Lineup Lab's DFS MLB Optimal Lineup Fanduel Picks, where we feature our top players for our MLB Lineup Optimizer on Fanduel and Draftkings. Put your favorite players from the article below in our lineup optimizer and hit calculate. You can let it fill in the rest of the spots for you or choose your personal favorites from the MLB Player Lab.
This season, new with our MLB Subscription Package we offer Daily Fantasy Graphs.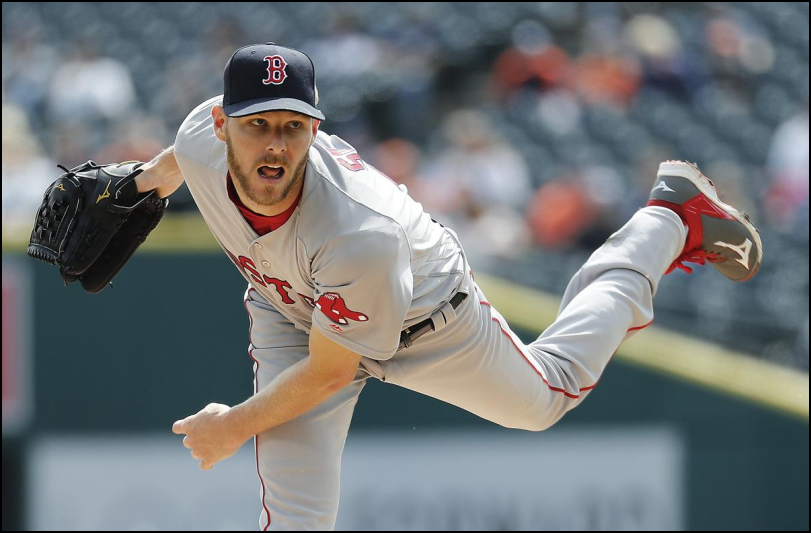 **STARTING PITCHERS**
Chris Sale vs. Texas Rangers
Park – Fenway Park
It's absolutely astonishing what Chris Sale has accomplished; he has become the first pitcher since 1913(C!!) to record nine straight games with at least 10 strikeouts. Think about that for a minute; Babe Ruth didn't even begin his MLB career until 1914, this record stood before Ruth over 100 years ago! If that doesn't completely blow your mind as a fan of baseball, I'm not sure what will. As far as elite pitchers go today, he is the cream of the crop. The price is most certainly high, but Sale's production has been insane. Texas doesn't do great versus southpaws, with a K-rate of 22.5%, Sale just might see ten straight games with at least 10 K's and this is a game you don't want to miss.
Julio Teheran vs. Pittsburgh Pirates
Park – SunTrust Park
Teheran has been a hard pitcher to nail down. You would think he would be performing better this year than he has. He struggles at home (10.50 ERA in 5 starts) but seems to pitch like an ace on the road (0.71 ERA in four starts). Even though he is at home tonight, the saving grace could be the fact that he is facing a pitiful Pittsburgh Pirates team, who have only managed 127 runs in 46 games versus righties. The Pirates haven't scored an earned run against him in over 14 2/3 innings. This could be a saving grace GPP play as many people will avoid him because of his numbers versus the BlueJays last time out.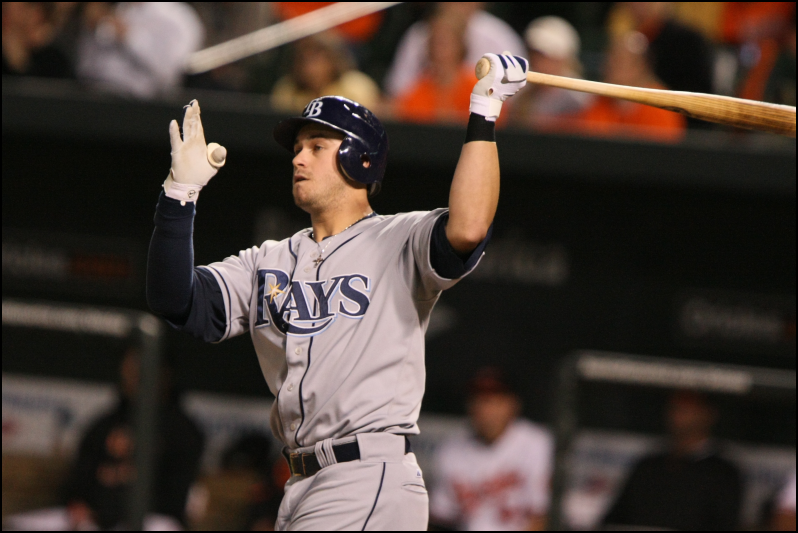 **OFFENSIVE BATTERS**
Here are a few of my favorite offensive hitters that I am going to build my lineups around. The players that I have the most exposure to will be in bold.
*CATCHERS*
Wilson Contreras – We know that Moore can struggle with his command but is very far away from an elite pitcher.
Evan Gattis – Gattis has been one of the most underrated catchers this year, a guy who is hitting in one of the best lineups in the league. He is currently batting in the middle of the order, which leads me to believe he is in a prime spot to knock in multiple runs today.
*FIRST BASEMAN*
**Ryan Zimmerman** – He has been a little streaky this season. Could last night's performance be a taste of what's to come?
Brandan Belt
*SECOND BASEMAN*
Robinson Cano
Neil Walker
*THIRD BASEMAN*
**Evan Longoria** – Small sample size but great matchup versus Nolasco. In 20 plate appeareances he has 5 hits (1 HR) for a .263/.300/.526.
Kris Bryant
*SHORTSTOP*
**Jean Segura** – With Cano back and Roark on the mound, this could be the chance that the M's snap the losing streak. Look for Segura to play a critical part in this if it happens.
Trea Turner
*OUTFIELD*
**Carlos Gonzalez** – In the past week he possesses a .357/.455/.557, in other words he's spittin' hot fiyah!
Chris Young
Mike Trout
Matt Kemp
Kole Calhoun