NBA Daily Fantasy Basketball Recommendations for March 11 2020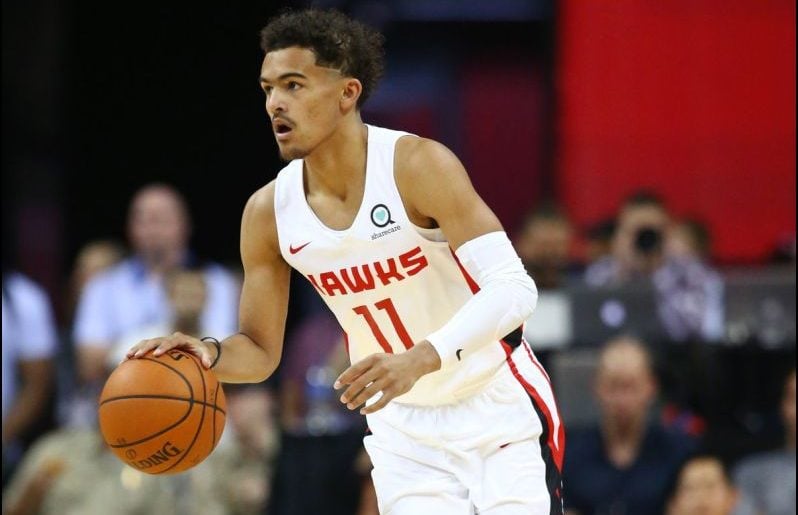 Wednesday brings a limited six-game slate in the NBA. There will still be some big names in action with the Pelicans, Nuggets and Hawks among the teams set to take the floor. Let's dive into the matchups and discuss some of the better options to target across the price scale. Don't forget to sign up for our Newsletter and try our NBA Lineup Optimizer to help build a winning entry on FanDuel and DraftKings.
POINT GUARDS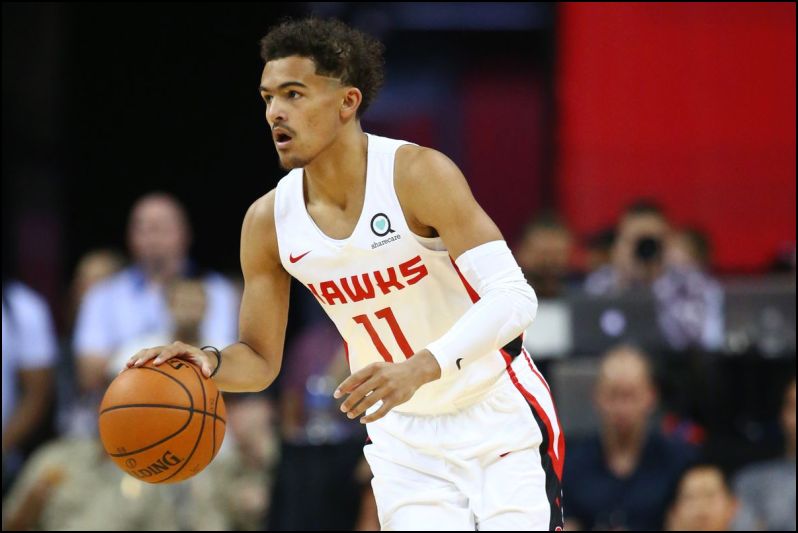 Trae Young, ATL vs. NY
FanDuel = $10,000
DraftKings = $10,400
Young had a big night during the Hawks double-overtime win over the Hornets on Monday, posting 31 points, four rebounds and 16 assists. The two extra periods certainly helped him, but so did the fact that the Hornets have the sixth-worst defensive rating in the league. Now he'll face a Knicks team that has the eighth-worst mark in that department. In two previous meetings with them this season, Young averaged 45 points and 10.5 assists. If there was ever a night to pay up for him, this might be it.
Goran Dragic, MIA vs. CHA
FanDuel = $5,100
DraftKings = $5,500
The Heat have plenty of injury concerns heading into this game since Jimmy Butler (toe), Kendrick Nunn (illness) and Tyler Herro (foot) are all questionable. If any of them are unable to take the floor, that could mean a significant increase in scoring opportunities for Dragic. Given the Hornets' struggles on the defensive end that I already detailed, Dragic is someone to strongly consider, especially if multiple players are ruled out.
SHOOTING GUARDS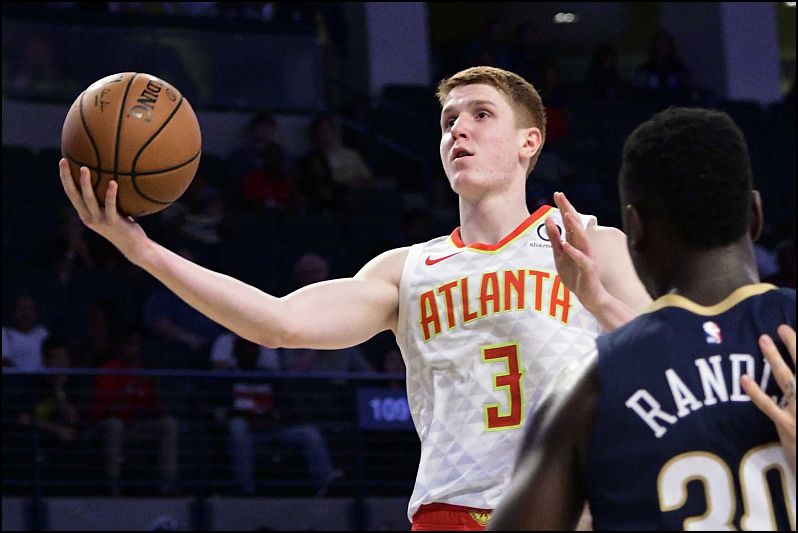 Kevin Huerter, ATL vs. NY
FanDuel = $5,100
DraftKings = $5,800
Huerter has been dealing with a sore groin, but that didn't stop him from logging 46 minutes in that game against the Hornets. The Hawks have leaned on him heavily down the stretch, playing him an average of 38 minutes across their last 17 games. He cashed in the added opportunities to average 14.2 points, 3.7 rebounds, 4.9 assists and 2.7 three-pointers during that stretch.
Duncan Robinson, MIA vs. CHA
FanDuel = $4,900
DraftKings = $6,000
Regardless of the status of the three questionable players on the Heat, Robinson is someone you're going to want to at least consider for your entry. He's been locked in from behind the arc, averaging 5.3 three-pointers across his last nine games. Although his price on DraftKings is a bit too high for my liking, it's difficult to argue against deploying him at his price on FanDuel.
SMALL FORWARDS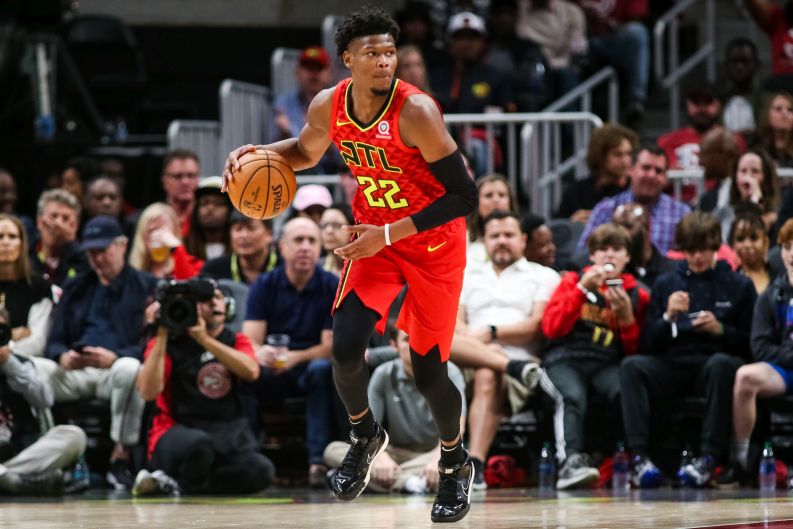 Cam Reddish, ATL vs. NY
FanDuel = $5,000
DraftKings = $4,900
Reddish looks to be in line for extended run down the stretch. He's averaged 30 minutes across his last nine games, which included a game against the Grizzlies in which he only logged 12 minutes after leaving with a leg cramp. While he's not a great passer, the added minutes did enable him to average 17 points, 3.4 rebounds and 1.2 steals during that nine-game stretch. There's no reason to believe that he will see a decline in minutes here, making him a great cheaper target.
De'Andre Hunter, ATL vs. NY
FanDuel = $4,700
DraftKings = $5,300
Yes, you're going to see a lot of Hawks on my list for this slate. The Knicks' defensive deficiencies combined with the Hawks playing at an up-tempo pace makes a lot of the players on their team appealing. Hunter is another promising young player who they have given more playing time to down the stretch. He's rewarded them by averaging 13.1 points, 7.5 rebounds and 2.2 three-points across 35 minutes a night over his last 12 games.
POWER FORWARDS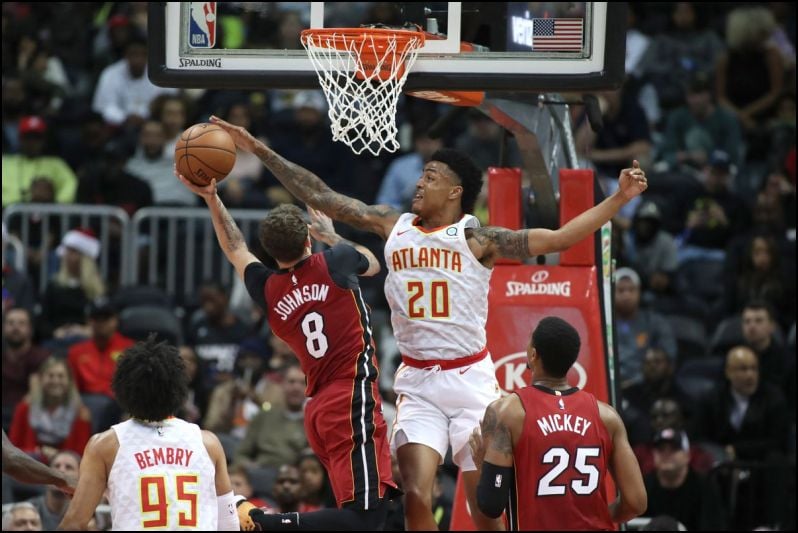 John Collins, ATL vs. NY
FanDuel = $8,900
DraftKings = $9,100
Building your lineup around Young and Collins could be a sound strategy. Collins has been an absolute monster as Young's main running mate, putting him on pace to average at least 20 points and 10 rebounds for the first time in his career. He's also stepped up in the blocks department, averaging 1.6 of them a game. When these two teams met just over a month ago, Collins dominated with 32 points and 16 rebounds. Expect him to thrive in their rematch, as well.
Maxi Kleber, DAL vs. DEN
FanDuel = $4,400
DraftKings = $4,600
The Mavericks just played Tuesday, which is going to make them a team to monitor leading up to lineup lock. Don't be surprised to see Luka Doncic and/or Kristaps Porzingis sit out. If Porzingis is out, Kleber is almost a must play at this price. Across 21 games in which he has logged at least 30 minutes this season, he's averaged 11.1 points, 7.1 rebounds, 1.7 blocks and 2.2 three-pointers.
CENTERS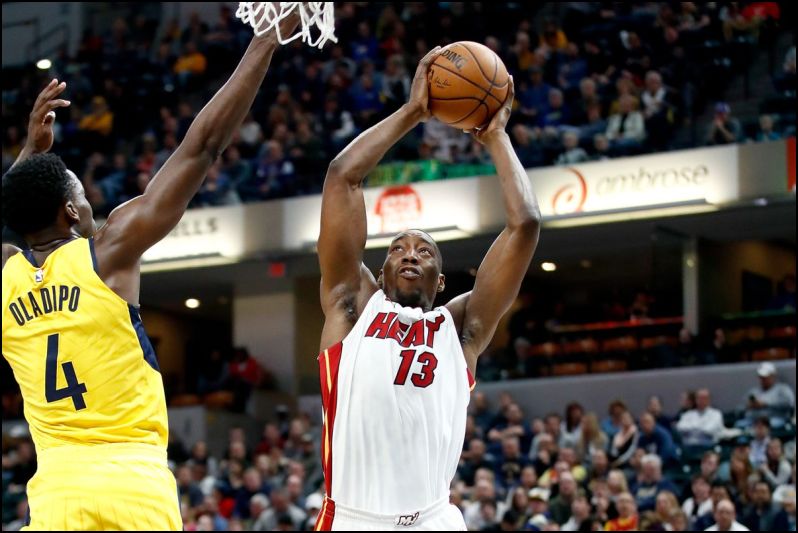 Bam Adebayo, MIA vs. CHA
FanDuel = $8,500
DraftKings = $9,000
Not much of an argument needs to be made for deploying Adebayo in DFS whenever the Heat are on the slate. He's become one of the focal points of the team, leaving him with a ton of playing time and opportunities to contribute in multiple categories. This is a great matchup for him to keep rolling since the Hornets have allowed the fourth-most FanDuel points per game and the ninth-most DraftKings points per game to opposing centers. Of note, he is only eligible at center on DraftKings since he is listed at power forward on FanDuel.
Dwayne Dedmon, ATL vs. NY
FanDuel = $5,000
DraftKings = $4,700
This is the last player on the Hawks that I'll mention. I promise. If you're looking to fade Adebayo, don't sleep on Dedmon. The Hawks will need his size against the Knicks deep front court, who he logged 33 minutes against when they last met. While his numbers weren't off the charts, he did record 10 points, eight rebounds and five blocks in that contest.
Author Bio: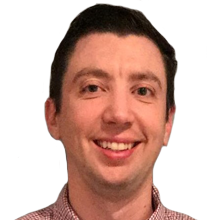 Mike has been covering fantasy sports since 2007, joining Lineup Lab in 2017. An avid player of both season-long fantasy leagues and DFS, Mike's work has appeared on numerous sites, including RotoWire, SportsLine and Sports Illustrated. He's also been featured on DraftKings' nightly show, The Sweat, and was a finalist for the 2018 FSWA Basketball Writer of the Year award. Follow Mike on Twitter @rotomikebarner.