NBA Daily Fantasy Basketball Recommendations for March 9 2020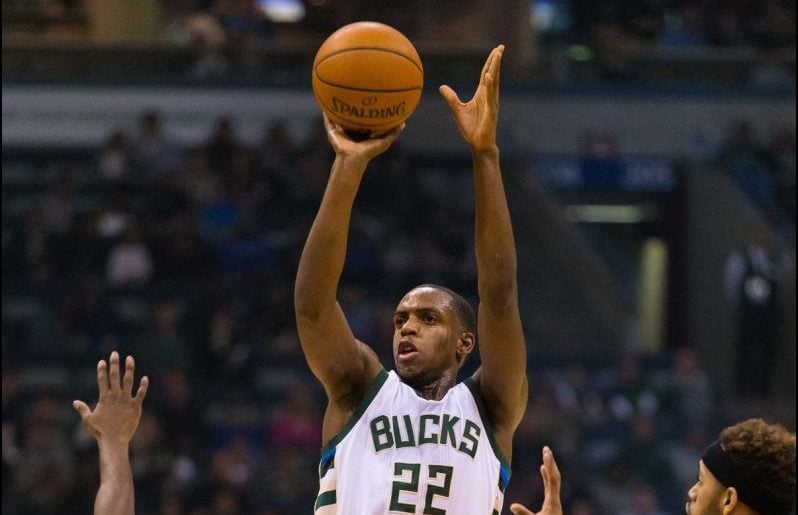 Monday brings a quiet night in the NBA with only three games on the schedule. With that in mind, let's discuss a couple of players at each position to consider targeting. Don't forget to sign up for our Newsletter and try our NBA Lineup Optimizer to help build a winning entry on FanDuel and DraftKings.
POINT GUARDS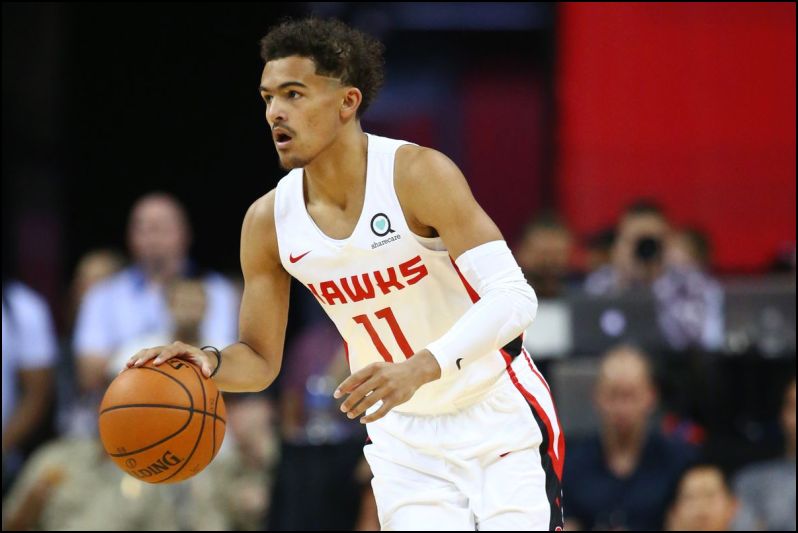 Trae Young, ATL vs. CHA
FanDuel = $9,600
DraftKings = $10,300
After sitting out a game because of an illness, Young made his return Saturday against the Grizzlies. However, he wasn't at his best, scoring 16 points on 4-for-16 shooting from the field. Now with some additional time to rest, Young has an excellent opportunity to get back to his productive ways against a Hornets team that has the seventh-worst defensive rating in the league.
Eric Bledsoe, MIL at DEN
FanDuel = $6,200
DraftKings = $5,700
Giannis Antentokounmpo (knee) has been ruled out for this game, which will send ripple effects up and down the Bucks' roster. He didn't play Sunday against the Suns, which helped Bledsoe finish with 28 points. It's no coincidence that Giannis didn't play in each of the last three games in which Bledsoe has scored at least 28 points. He could prove to be one of the better bargains for this slate.
SHOOTING GUARDS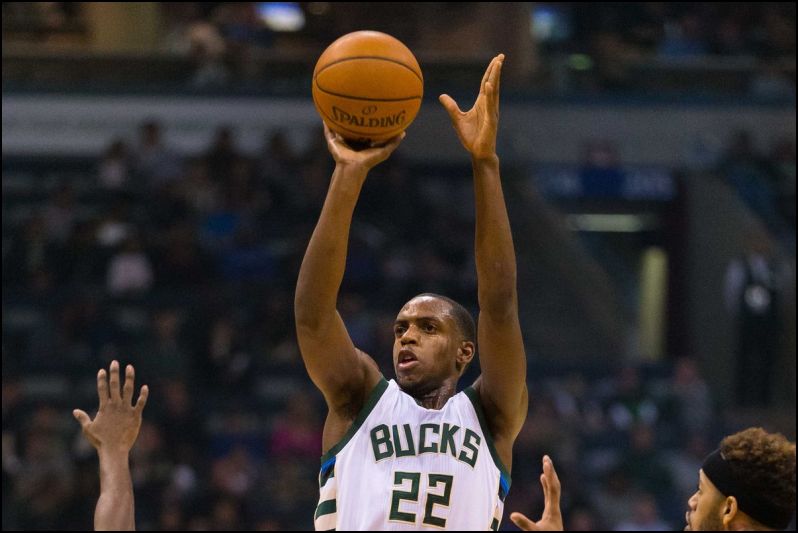 Khris Middleton, MIL at DEN
FanDuel = $7,000
DraftKings = $7,600
As promising as the night looks for Bledsoe, Middleton is even more appealing. He's having the best offensive season of his career, partially because of his 26.2 percent usage rate. However, when Giannis is off the floor, Middleton's usage rate jumps up to a whopping 33.9 percent. He's almost a must for this slate, especially in cash contests. Of note, he is only eligible at shooting guard on FanDuel since he is listed at small forward on DraftKings.
Donte DiVincenzo, MIL at DEN
FanDuel = $4,200
DraftKings = $4,800
DiVincenzo might not be a flashy option, but he's not one that should be overlooked, either. Across the last four games, he's averaged 15.8 points, 5.5 rebounds, 3.5 assists and 1.3 steals in 26 minutes a night. Even though there is so much talent around him, it helps his cause that the Bucks have played at the fastest pace in the league. At this cheap price, he's worth considering in tournament play.
SMALL FORWARDS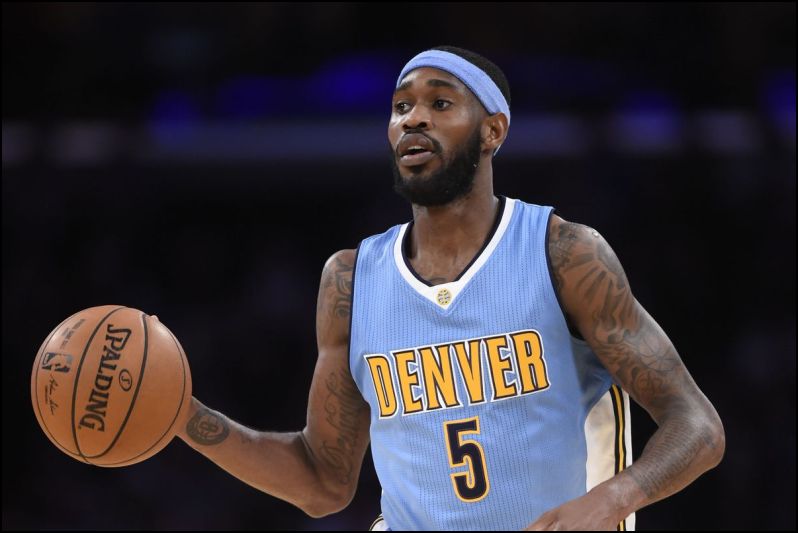 Will Barton, DEN vs. MIL
FanDuel = $5,300
DraftKings = $6,000
After missing four straight games with an injury, it took Barton a few games to get back on track. He seems to back to his usual self now, averaging 17 points, 5.2 rebounds, 2.8 assists and 2.2 three-pointers across the last five games. Even though the Nuggets have a ton of depth, Barton is locked into heavy playing time. He's averaged 33 minutes a game this season, which is up from 28 minutes a night last season. The Bucks are a very good defensive team, but Barton should still provide a relatively high floor compared to his price.
Cam Reddish, ATL vs. CHA
FanDuel = $4,600
DraftKings = $4,500
Reddish was forced to leave Saturday's game with lower-leg cramping, but he's expected to play Monday. He's been excellent for the Hawks down the stretch, averaging 16.3 points, 3.1 rebounds and 1.2 steals across his last nine games. While you shouldn't count on him to provide much in the way of assists, his scoring upside is appealing based on how poorly the Hornets have played on the defensive end.
POWER FORWARDS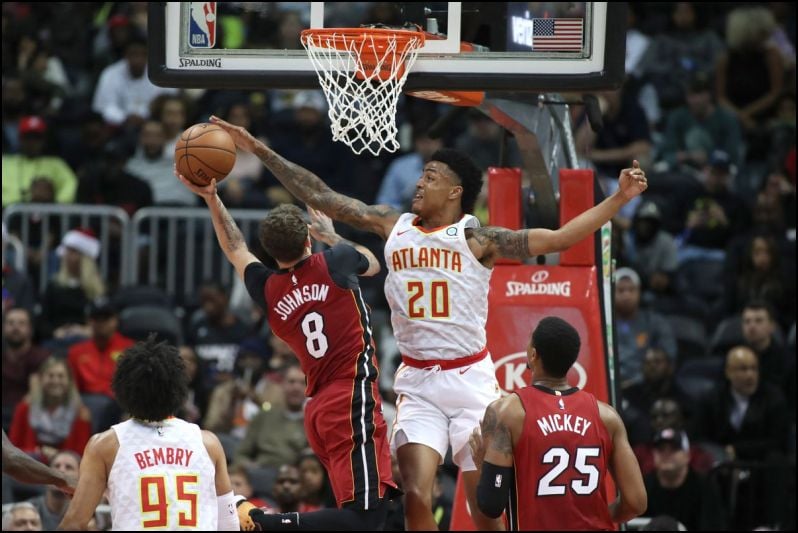 John Collins, ATL vs. CHA
FanDuel = $8,600
DraftKings = $9,000
Collins sometimes doesn't get the credit that he deserves playing in the shadow of Young. He's been extremely productive with his averages of 23.9 points and 10.2 rebounds across his last 25 games. He surprisingly struggled to record blocks last season, but that hasn't been a problem this season with him averaging 1.6 rejections a night. The Hornets front line leaves a lot to be desired, putting Collins in a position to shine.
P.J. Washington, CHA at ATL
FanDuel = $5,200
DraftKings = $5,600
Washington has put together back-to-back games with at least 20 points, continuing what has been an encouraging rookie campaign. With so little talent up front to push him for playing time, Washington has averaged 33 minutes across the last 11 games. The Hawks have played at the sixth-fastest pace in the league, so his high minutes floor could go a long way towards helping him have a productive evening.
CENTERS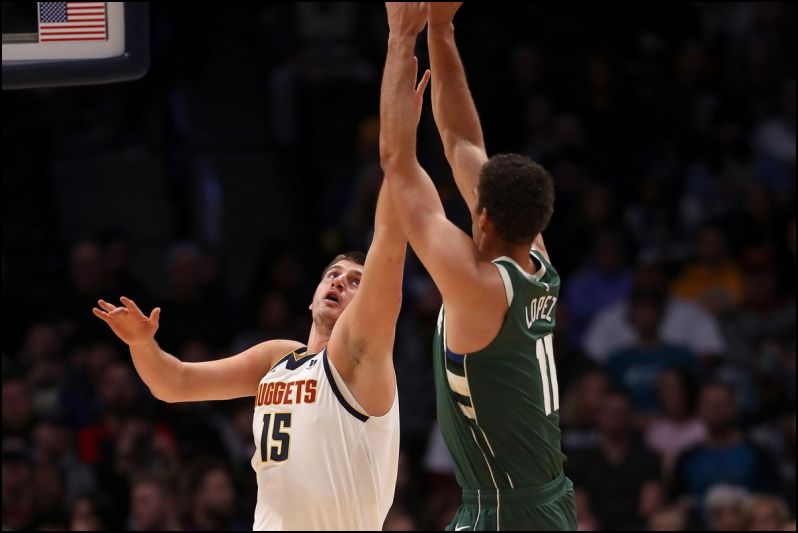 Brook Lopez, MIL at DEN
FanDuel = $5,100
DraftKings = $5,100
With players like Young, Middleton and Collins so appealing, this might be a good night to save some money at center. If you want to go that route, Lopez might be your man. He should also benefit from Giannis being out for this game. He scored 18 points without Giannis on Sunday and although his rebounding numbers often leave a lot to be desired, he can help offset that with his shot-blocking abilities.
Dewayne Dedmon, ATL vs. CHA
FanDuel = $4,700
DraftKings = $4,100
Dedmon and Lopez are so close in price on FanDuel that I'd roll with Lopez if you are trying to decide between the two. However, their difference is significant enough on DraftKings to make Dedmon worth discussing. Even though he's not logging a ton of minutes, the Hawks' up-tempo pace has still enabled him to average 7.6 points, 7.5 rebounds, 1.1 steals and 1.5 blocks across his last eight games. It should also help his cause here that the Hornets have allowed the fourth-most FanDuel points per game and the eighth-most DraftKings points per game to opposing centers.
Author Bio: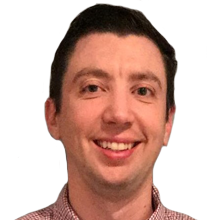 Mike has been covering fantasy sports since 2007, joining Lineup Lab in 2017. An avid player of both season-long fantasy leagues and DFS, Mike's work has appeared on numerous sites, including RotoWire, SportsLine and Sports Illustrated. He's also been featured on DraftKings' nightly show, The Sweat, and was a finalist for the 2018 FSWA Basketball Writer of the Year award. Follow Mike on Twitter @rotomikebarner.