NBA Daily Fantasy Basketball Recommendations for March 2 2020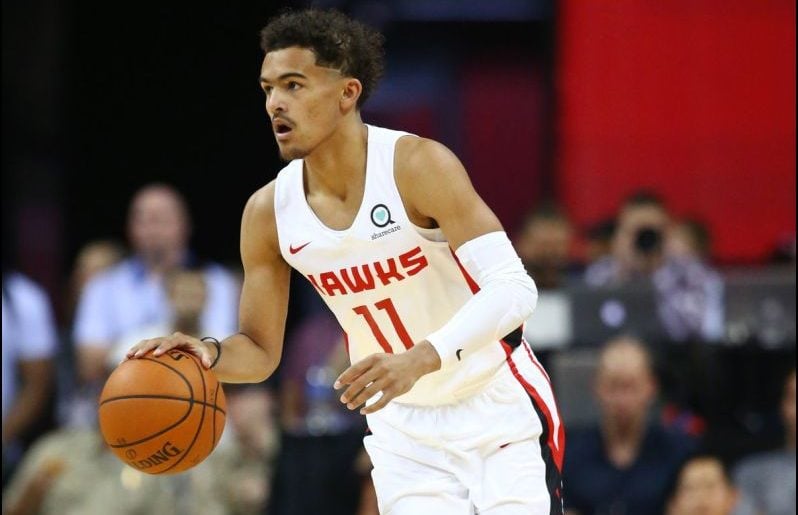 The NBA kicks off the week with seven games on the schedule Monday. Let's try to start things off on the right foot in DFS by highlighting a couple of players to consider at each position. Don't forget to sign up for our Newsletter and try our NBA Lineup Optimizer to help build a winning entry on FanDuel and DraftKings.
POINT GUARDS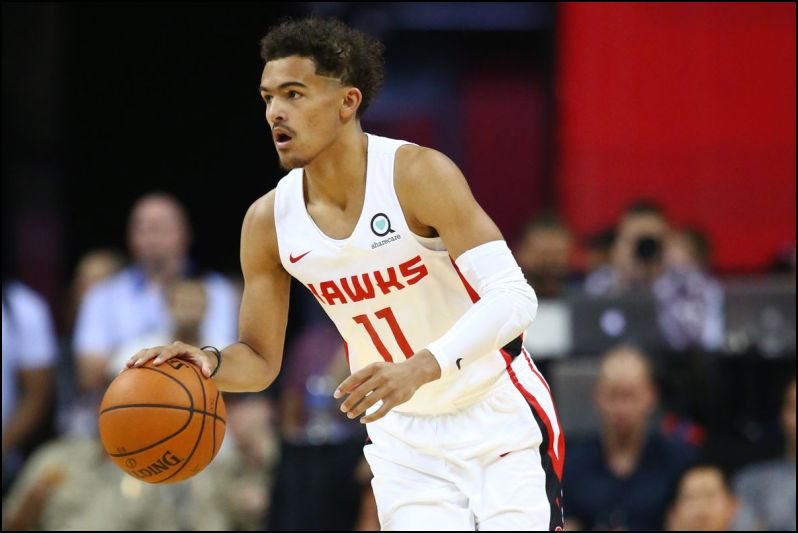 Trae Young, ATL vs. MEM
FanDuel = $9,900
DraftKings = $10,400
Scoring shouldn't be hard to come by in this game with both the Hawks and the Grizzlies ranked inside the top-seven in the league in pace of play. That should play right into the hands of Young, who has a 34.8 percent usage rate that is the fourth-highest mark in the league. If there was ever a time to pay up for him, this might be it.
Seth Curry, DAL at CHI
FanDuel = $5,000
DraftKings = $6,100
The move into the starting five has paid off for Curry. He's become one of the key supporting players around Luka Doncic and Kristaps Porzingis, averaging 19.7 points, 3.3 rebounds, 2.7 assists and 3.7 three-pointers across the last six games. The Bulls have been a dumpster fire and are plagued by injuries, so they should be ill-equipped to slow down Curry.
SHOOTING GUARDS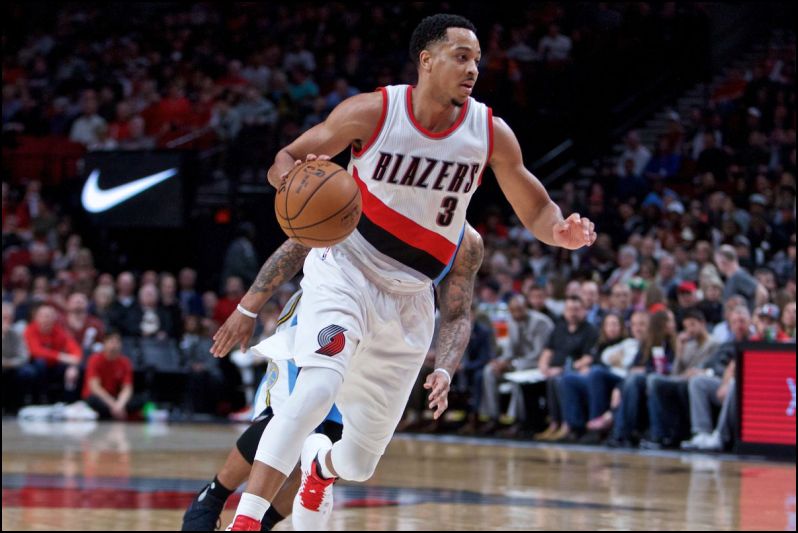 C.J. McCollum, POR at ORL
FanDuel = $8,800
DraftKings = $9,300
It's been tough sledding for the Blazers without Damian Lillard (groin). He's expected to be out again Monday, leaving McCollum to once again lead their offense. He's been up to the task so far, averaging 31.8 points, 5.4 rebounds, nine assists and four three-pointers across the last five games. Even though the Magic are a very good defensive team, McCollum's high usage rate still makes him a viable option.
Terrence Ross, ORL vs. POR
FanDuel = $4,900
DraftKings = $5,400
When Ross gets hot, he can put up points in bunches. He's currently on a heater, averaging 19 points across the last seven games. He's even chipped in 4.4 rebounds and 1.4 steals during that stretch. Given that the Blazers have the fourth-worst defensive rating in the league, look for Ross to continue his recent run of success.
SMALL FORWARDS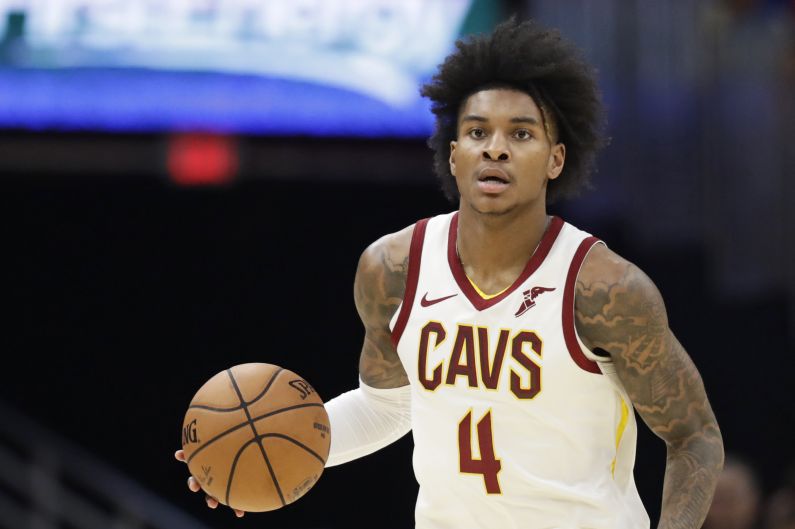 Kevin Porter, CLE vs. UTA
FanDuel = $4,900
DraftKings = $4,900
The Cavaliers are going to be shorthanded for this game with Darius Garland (groin) and Dante Exum (ankle) out. That should leave added playing time for Porter, who has generally taken advantage when he has been given an expanded role. He's already logged at least 27 minutes in four straight games, averaging 16.3 points, five rebounds and 4.3 assists during that stretch.
De'Andre Hunter, ATL vs. MEM
FanDuel = $4,600
DraftKings = $5,000
Small forward is a good spot to save money for this slate, especially on FanDuel. Hunter doesn't grab a lot of headlines playing alongside Young and John Collins, but the rookie has shown plenty of promise. He's even stepped up his production lately, averaging 14.8 points, 6.1 rebounds and 0.9 steals over his last 13 games. If you're looking for some cheap exposure to this potentially high scoring game, look no further.
POWER FORWARDS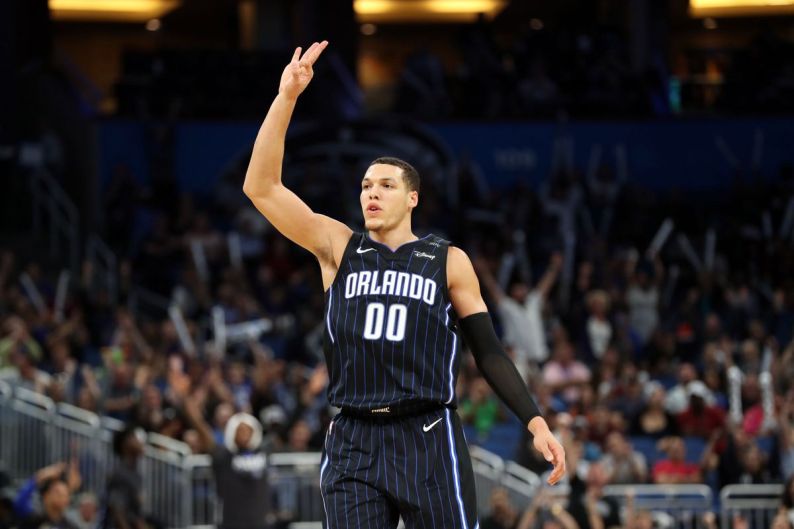 Aaron Gordon, ORL vs. POR
FanDuel = $7,400
DraftKings = $8,300
Outside of a bad game against the Spurs on Saturday, Gordon has been great for a Magic team that is trying to hang onto a playoff spot in the Eastern Conference. His performance during the month of February was strong, in general, with him averaging 18.6 points, 8.9 rebounds, 5.7 assists and 1.2 steals across 12 games. Factoring in the Blazers' terrible defense, Gordon could start off the month of March strong, as well.
Trey Lyles, SA vs. IND
FanDuel = $4,300
DraftKings = $4,800
The Spurs don't really have a choice but to give Lyles extended minutes in this game. LaMarcus Aldridge (shoulder) is doubtful and Jakob Poeltl (knee) has been ruled out. Aldridge was also out Saturday against the Magic, which was also the same game that Poeltl suffered his injury, limiting him to four minutes. That left Lyles to log 40 minutes and finish with 20 points, nine rebounds, two assists, four steals and one block.
CENTERS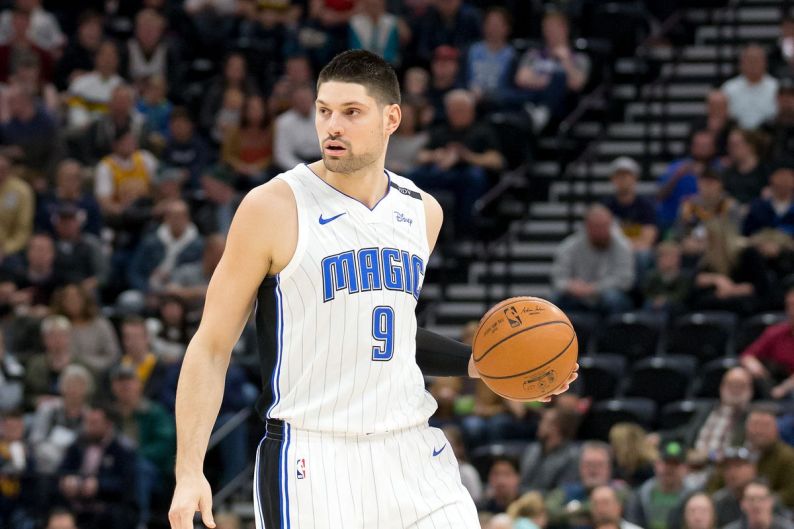 Nikola Vucevic, ORL vs. POR
FanDuel = $8,100
DraftKings = $8,400
Not much of argument needs to be made for deploying Vucevic. Even though his shooting percentage has declined compared to last season, it's difficult to complain about a guy averaging 19.1 points, 10.8 rebounds and 3.7 assists. The Blazers have very little size outside of Hassan Whiteside, so look for Vucevic to take advantage.
Wendell Carter Jr., CHI vs. DAL
FanDuel = $3,600
DraftKings = $5,500
The Bulls finally received some reinforcements when Carter returned Saturday against the Knicks. He missed nearly two months with an ankle injury, so it's no surprise that he only played 18 minutes. Still, he finished with six points, nine rebounds, two assists and a block. I wouldn't target him at his price on DraftKings, but since he's just over the minimum price on FanDuel, he could still provide value despite likely being on a minutes restriction for this contest.
Author Bio: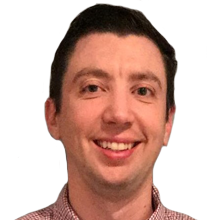 Mike has been covering fantasy sports since 2007, joining Lineup Lab in 2017. An avid player of both season-long fantasy leagues and DFS, Mike's work has appeared on numerous sites, including RotoWire, SportsLine and Sports Illustrated. He's also been featured on DraftKings' nightly show, The Sweat, and was a finalist for the 2018 FSWA Basketball Writer of the Year award. Follow Mike on Twitter @rotomikebarner.