NBA Daily Fantasy Basketball Recommendations for March 4 2020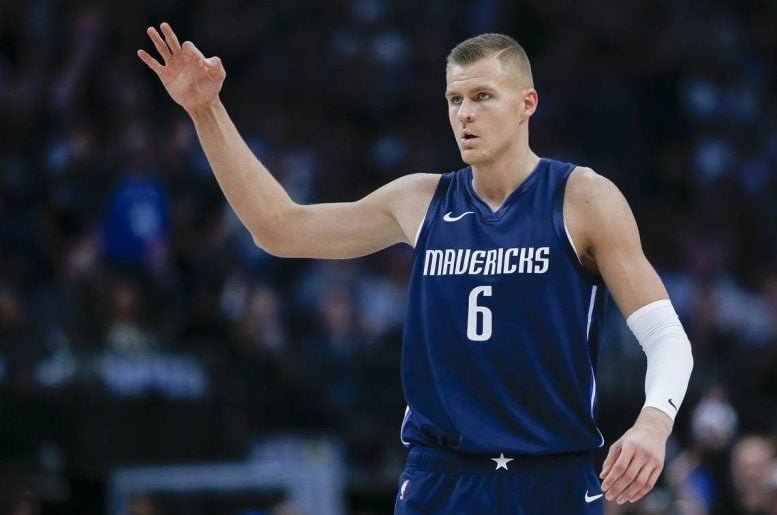 There will be no shortage of action in the NBA on Wednesday with nine games on the schedule. With so many options to consider, let's get right to it and discuss a couple of players to target at each position. Don't forget to sign up for our Newsletter and try our NBA Lineup Optimizer to help build a winning entry on FanDuel and DraftKings.
POINT GUARDS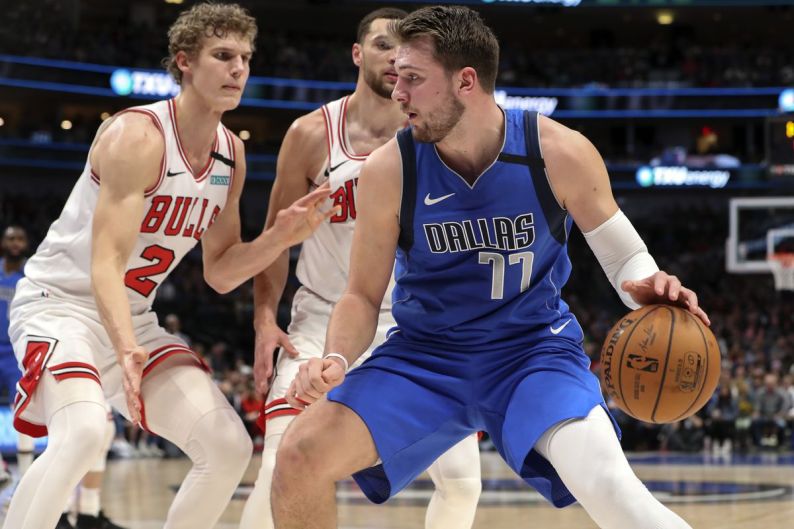 Luka Doncic, DAL vs. NO
FanDuel = $10,400
DraftKings = $10,900
Doncic couldn't get much going from behind the arc in a disappointing loss to the Bulls on Monday, converting only one of his eight attempts. Even with his off night, he produced 23 points, five rebounds, nine assists and one steal. With his ability to contribute in so many different areas and the Pelicans playing at the third-fastest pace in the league, Doncic should have plenty of opportunities to stuff the stat sheet.
Shabazz Napier, WAS at POR
FanDuel = $4,600
DraftKings = $5,000
Napier hasn't exactly taken off since being moved into the starting five, averaging 9.3 points, two rebounds, 3.6 assists and 1.8 steals over four games. The problem is that despite starting, he only averaged 26 minutes a game during that stretch. The Wizards just played Tuesday and could be defeated soundly on the road Wednesday by a Blazers team that expects to get Damian Lillard (groin) back, so I wouldn't be surprised to see Napier play a little more here. Given that the Blazers have the fourth-worst defensive rating in the league, Napier might be worth taking a chance on in tournament play.
SHOOTING GUARDS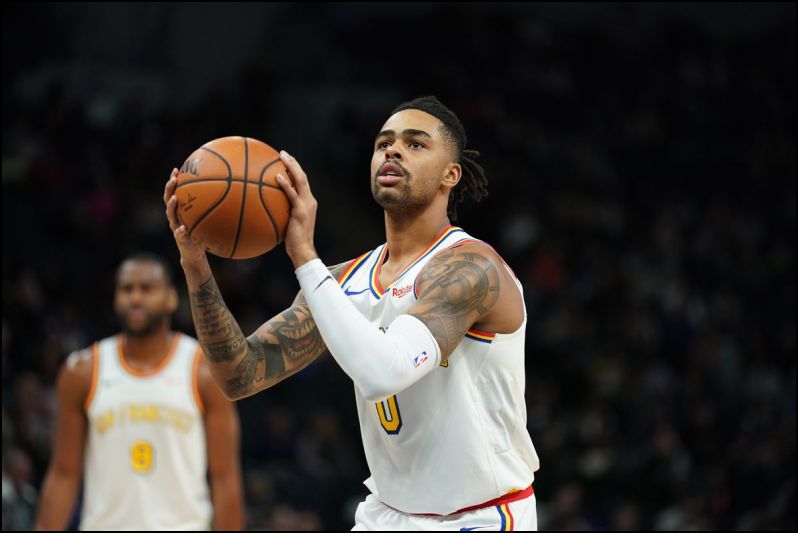 D'Angelo Russell, MIN vs. CHI
FanDuel = $8,200
DraftKings = $9,100
Despite him being healthy, the Timberwolves decided to rest Russel for one game of a back-to-back set that they had less than two weeks ago. They ended up being fined by the league, so the expectation is that Russell will take the floor this time around. If he does, this is an excellent spot for him to be productive with the Bulls missing their best perimeter defender in Kris Dunn (knee).
Jordan Clarkson, UTA at NY
FanDuel = $4,800
DraftKings = $4,900
This might seem like a significant mismatch, but the Knicks can be a tough out at home and the Jazz aren't exactly soaring right now. One player who should receive significant playing time regardless of the score is Clarkson. He's emerged as an important member of the second unit, averaging 18.8 points, 4.4 rebounds and 2.1 assists across the last nine games.
SMALL FORWARDS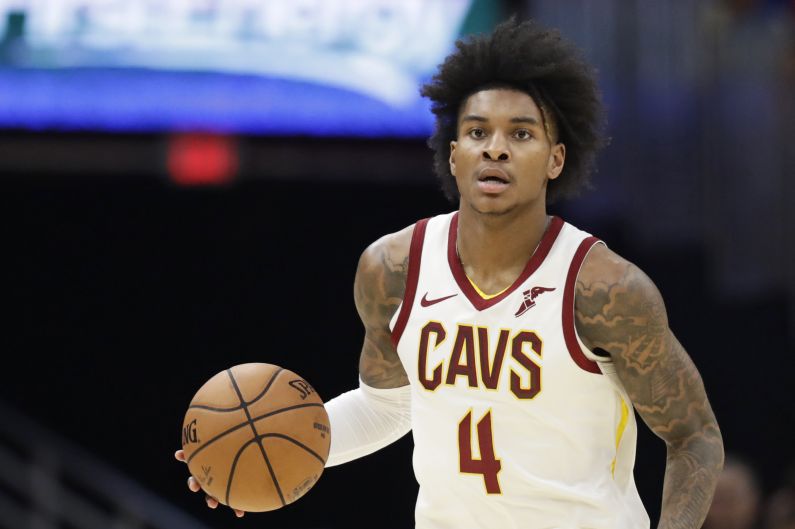 Kevin Porter Jr., CLE vs. BOS
FanDuel = $5,000
DraftKings = $5,300
The Cavaliers will once again be shorthanded Wednesday with Darius Garland (groin) already ruled out. He didn't play Monday against the Jazz, which enabled Porter to start and log 41 minutes. The added playing time provided him with a boost in production since he finished with 16 points, four rebounds, four assists, one steal and one block. The Celtics will be missing several of their starters for this game, so don't be scared away from Porter just because he's facing a good defensive team.
Denzel Valentine, CHI at MIN
FanDuel = $3,900
DraftKings = $3,800
The Bulls will once again be without Zach LaVine (quad), so expect to see Coby White included in a lot of entries. He should be based on his recent production, but he's not all that cheap anymore based on his recent hot streak. Another player who is cheap and should also benefit from LaVine being out is Valentine. He started in place of LaVine against the Mavericks, scoring 17 points to go along with four rebounds and two assists.
POWER FORWARDS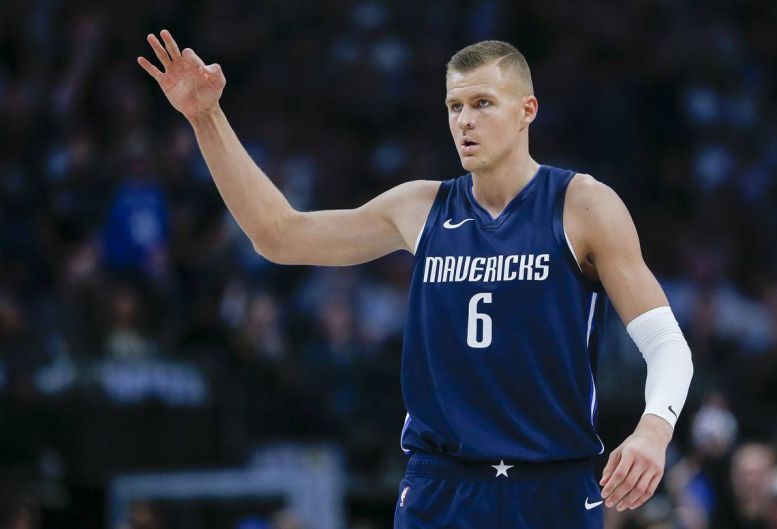 Kristaps Porzingis, DAL vs. NO
FanDuel = $9,400
DraftKings = $9,000
Porzingis received the night off Monday for rest, so he should be a full go for this matchup. He's been extremely productive as the Mavericks make their push towards the playoffs, averaging 26 points, 11.7 rebounds, 3.3 assists and 2.8 blocks over his last six games. With the up-tempo pace at which the Pelicans play, Porzingis certainly has a high floor. Of note, he is only eligible at power forward on FanDuel since he is listed at center on DraftKings.
James Johnson, MIN vs. CHI
FanDuel = $4,900
DraftKings = $4,700
The Timberwolves pulled off an impressive upset of the Pelicans on the road Tuesday. Johnson proved to be vital off the bench, posting 19 points, six rebounds, five assists and two steals. With Karl-Anthony Towns (wrist) on the shelf, Johnson should continue to receive added playing time in this contest. Although his scoring numbers might fluctuate, his ability to contribute in multiple areas should put him on your radar.
CENTERS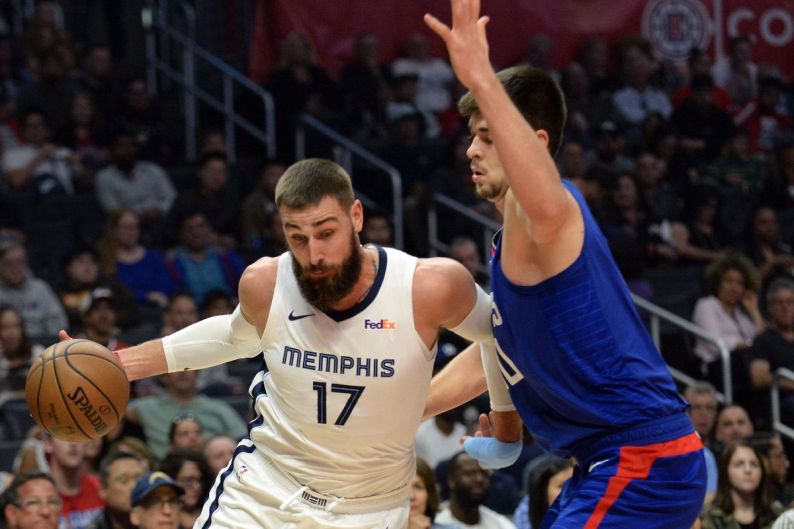 Jonas Valanciunas, MEM at BKN
FanDuel = $7,100
DraftKings = $7,800
Valanciunas has put up some juicy double-doubles of late, including a performance against the Lakers on Friday in which he recorded 22 points and 19 rebounds. He followed that up with 15 points and 15 rebounds versus the Hawks on Monday. The Nets have continued to struggle to slow down opposing centers this season, so don't be surprised if Valanciunas thrives in this game, as well.
Naz Reid, MIN vs. CHI
FanDuel = $4,500
DraftKings = $5,100
Reid made the most of his 27 minutes Tuesday, posting 13 points, 14 rebounds, three assists, three steals and two blocks against the Pelicans. That marked his first double-double since moving into the starting five, although he just missed one Sunday with nine points and 12 rebounds against the Mavericks. If you're looking to save some money at center, Reid is a viable target. Of note, he is only eligible at center on DraftKings since he is listed at power forward on FanDuel.
Author Bio: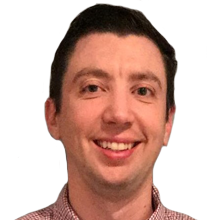 Mike has been covering fantasy sports since 2007, joining Lineup Lab in 2017. An avid player of both season-long fantasy leagues and DFS, Mike's work has appeared on numerous sites, including RotoWire, SportsLine and Sports Illustrated. He's also been featured on DraftKings' nightly show, The Sweat, and was a finalist for the 2018 FSWA Basketball Writer of the Year award. Follow Mike on Twitter @rotomikebarner.