*Mike Barner – @rotomikebarner*
MLB Fantasy Baseball Trade Analyzer and Off-Season Signings
It might hard to believe it if you live in the NorthEast, but baseball season is just around the corner. With only about a month left before pitchers and catchers report to Spring Training, the time is now to start preparing for your fantasy baseball draft. In the first of our season preview series, we'll take a look at some familiar players who have joined new teams and discuss the impact it will have on their fantasy value.
Giancarlo Stanton, New York Yankees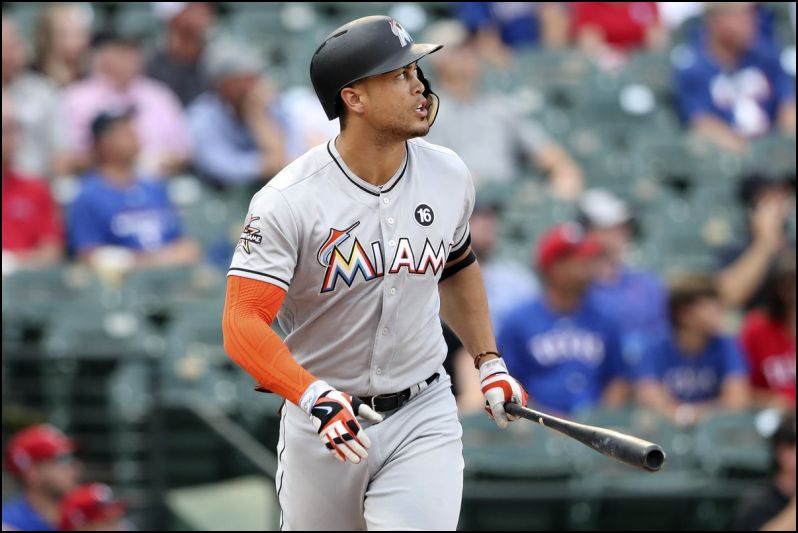 The Yankees rebuild certainly didn't take long. After trading away several veterans in the middle of the 2016 season, the Yankees progressed faster than expected in 2017, losing in the American League Championship Series to the Houston Astros. One of the big reasons for their success was the strength of their offense, which finished second in runs scored and first in home runs in all of baseball.
So how did they improve their team for this year? By bringing in another power hitter of course. The Yankees took advantage of the Marlins need to slash payroll, trading for the reigning NL MVP in Stanton with Starlin Castro being the only player of significance to the major league roster that they gave up.
Entering the 2017 season, Stanton had played 123 games or less in four of the previous five seasons. He managed to stay healthy though, missing only three games all year. He cashed in the added at-bats, setting career-highs in home runs (59), RBI (132) and runs scored (123). Unlike many of the games elite home run hitters, he still managed to hit .281 and finished with a career-low 23.6% strikeout percentage.
Stanton will now team up with Aaron Judge to form one of the elite power-hitting combinations in the league. It will be hard for Stanton to play 159 games again this year, but the good news is that he will get some time at designated hitter, which should help keep him fresh. He's going to be part of a potent overall lineup and should again finish with excellent counting stats. From a batting average perspective, he might not experience significant regression either as his .288 BABIP was actually the lowest of his career. Expect him to have another valuable campaign and be a borderline first-round pick in fantasy.
Dee Gordon, Seattle Mariners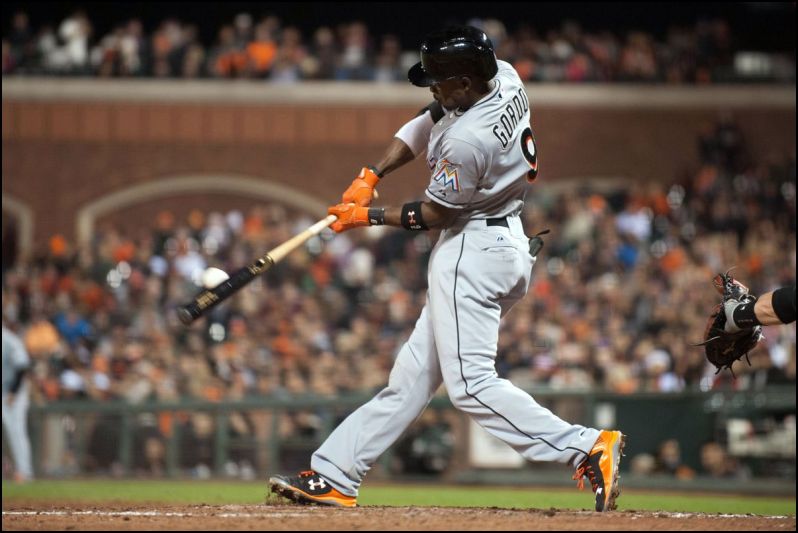 Another member of the Marlins fire sale was Gordon, who was shipped to the Mariners and will now play center field. Gordon led the majors with 60 stolen bases last year, marking the third time in the last four seasons that he has stolen at least 58 bases. The only time he didn't was when he was limited to 79 games in 2016 due to a suspension, finishing with 30 steals.
While most known for his ability to steal bases, Gordon's fantasy value is much more than just that one category. He hit at least .308 in two of the last three seasons and scored 114 runs last year. He only has a 15.1% strikeout percentage for his career, which allows him to leg out some extra hits due to his speed.
Luckily for this season, he will still be eligible at second base and will eventually get you the added value of dual-position eligibility. He will be part of a powerful lineup that features Nelson Cruz, Robinson Cano, and Kyle Seager hitting behind him, so he should have plenty of opportunities to score runs again this year. Even without much power, he should still finish as one of the more valuable second base eligible players in fantasy, especially when you consider the scarcity of stolen bases.
Andrew McCutchen, San Francisco Giants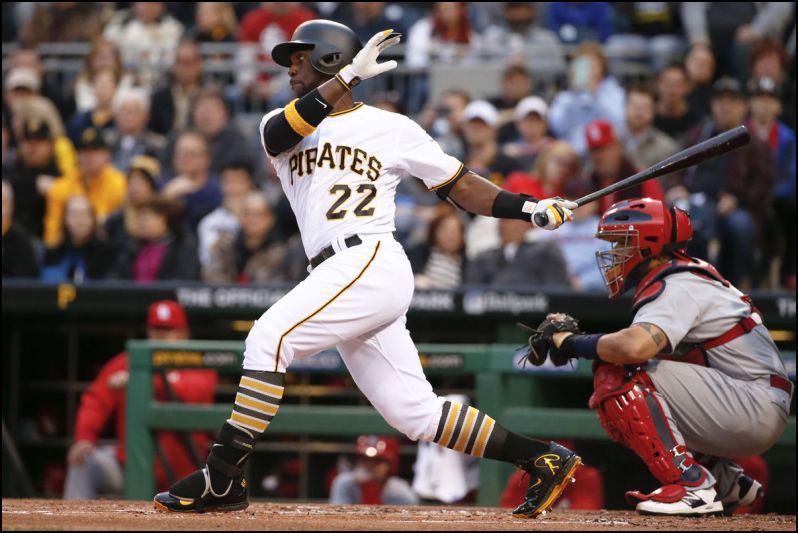 The Giants desperately needed to find offense this winter, especially in their outfield. They decided to swing a deal with the Pirates for McCutchen, providing a significant boost to their lineup. While his stats don't jump off the page, McCutchen has hit at least 21 home runs and recorded at least 79 RBI in each of the last seven seasons. He also does an excellent job of getting on base, posting an OBP of at least .363 in all but one season during his career.
While McCutchen can still provide value, it's important to note that he doesn't really excel in any one category. He used to provide value on the base paths, stealing at least 20 bases in each of the first five seasons of his career. However, he has stolen 11 bases or less in each of the last three seasons. He batted a respectable .279 last year, but that's not going to be a difference maker in your league. He's still someone to consider on draft day, but make sure you are drafting him based on his current production, not his high-profile name. If you are drafting based on the latter, you will likely overpay for him on draft day.
Evan Longoria, San Francisco Giants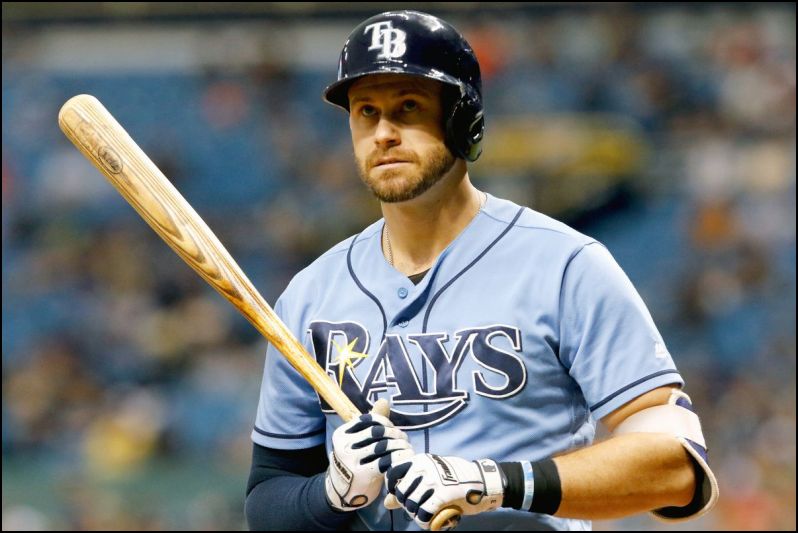 The Giants were serious about making major additions to their lineup, also acquiring Longoria from the Rays. Longoria had spent his entire 10-year career with the Rays, becoming the face of the franchise. He's had some excellent run-producing seasons, hitting at least 30 home runs four times and driving in at least 100 runs five times in his career. He's also been extremely reliable, playing at least 160 games in each of the last four years.
Longoria is still a fine player, but he's not nearly as valuable in fantasy as he once was. Besides an outlier season where he hit 36 home runs in 2016, he has hit 22 home runs or less in three of the last four seasons. He doesn't do a great job of getting on base either, posting an OBP of .328 or lower in each of the last four years. Third base is a deep position in fantasy, which could leave Longoria outside the top-15 at the position.
Wade Davis, Colorado Rockies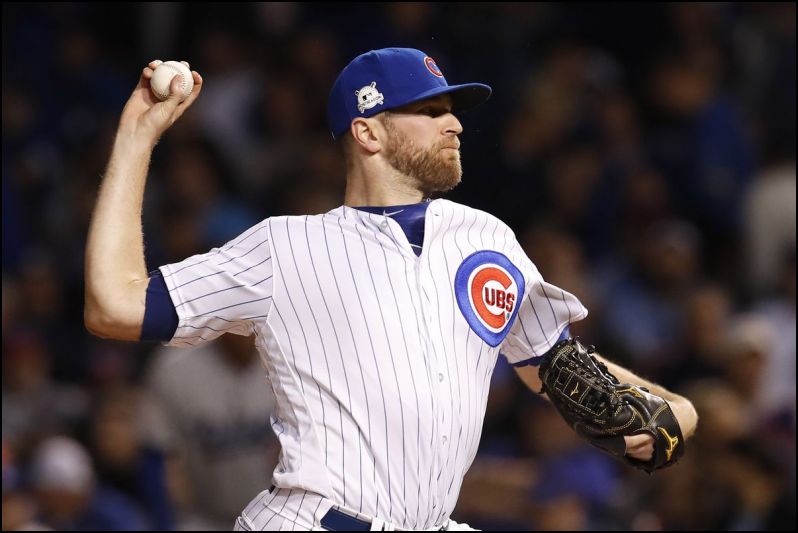 The Rockies were the beneficiaries of one of the better surprises at closer last year, getting 41 saves from Greg Holland. The majority of Holland's success came over the first half of the season when he recorded 28 of his saves and a sparkling 1.62 ERA. The second half was much more of a struggle, finishing with a 6.38 ERA in 24 innings. The Rockies decided not to bring him back for 2018, instead signing Davis to a hefty three-year contract.
Davis had 32 saves for the Cubs last year and a 2.30 ERA, which was actually the first time he finished with an ERA above 2.00 since 2013. He also posted a 12.1 K/9, which was the second highest of his career. When a pitcher moves to Coors Field, there is always a concern that their stats could regress pitching in such a hitter-friendly environment. Davis did give up six home runs last year, which were three more than the previous three seasons combined. However, his ground ball to flyball ratio was 0.70, which is very close to his career ratio of 0.67.
The big increase was in his home run to flyball percentage, which was 9.1%. That's significantly up from his career mark of 6.5%. While I don't think he'll come close to replicating the excellent three-year stretch he had with the Royals prior to last season, he should still finish the season as a top-10 closer.
Carlos Santana, Philadelphia Phillies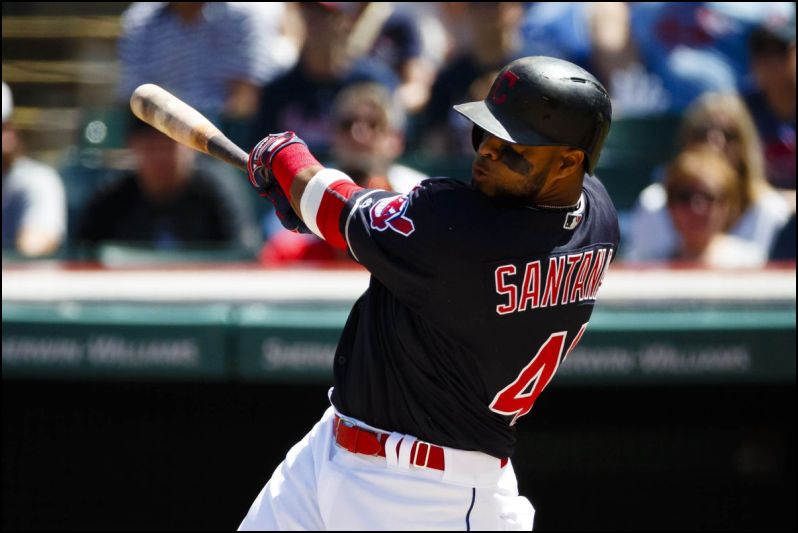 The rebuilding Phillies added a significant bat to their lineup, signing Santana to a three-year contract early on in free agency. He'll take over as their everyday first baseman after spending the first eight years of his career with Cleveland.
Santana had spectacular power season in 2016, hitting 34 home runs and slugging .498. Other than that season, he's never hit more than 27 home runs or slugged above .457 in any of his full seasons in the majors. He hasn't been a significant run producer either, recording 87 RBI or less in each season of his career.
The positives for Santana is that he gets on base, posting an OBP of at least .363 in five of the last six years. He's also done a nice job cutting down on his strikeouts, with his strikeout percentage decreasing in each of the last three seasons. However, based on his low batting average and limited ceiling, he's a borderline top-20 first baseman.
Marcell Ozuna, St. Louis Cardinals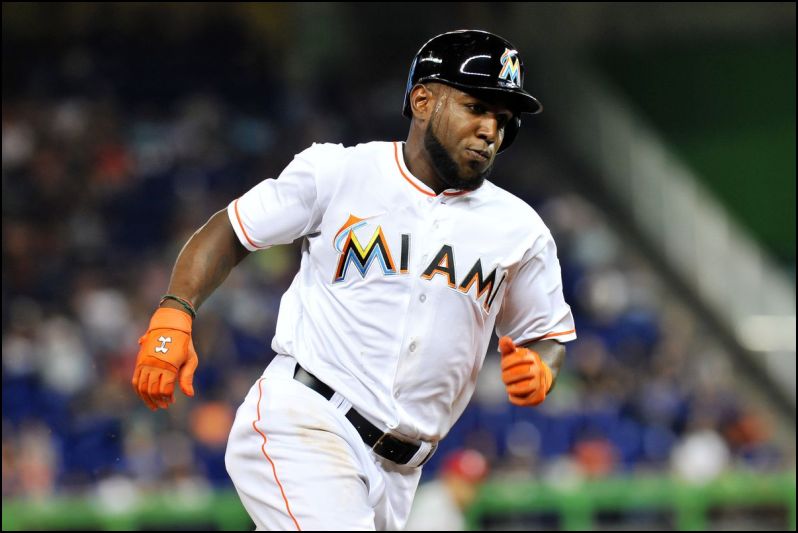 Ozuna established himself as one of the top outfielders in the league last year, finishing the season batting .312 with 37 home runs, 124 RBI, and 93 runs scored. He showed an improved eye at the plate, setting a career best with a 9.4% walk percentage, which was more than two percent higher than any of his previous four seasons.
Like Stanton and Gordon, he too was a part of the fire sale in Miami and will now roam the outfield for the Cardinals. His power will be a welcomed addition as the Cardinals finished in the bottom half of the league in home runs last season.
The Marlins were certainly a flawed team, but they had a potent lineup with Ozuna, Stanton, Gordon, Christian Yelich, J.T. Realmuto and Justin Bour. The Cardinals have some talented hitters, but their lineup doesn't project to be as deep as the Marlins was last year. Ozuna will still likely be a top 15-to-20 outfielder, but he could experience some regression in counting stats.
Gerrit Cole, Houston Astros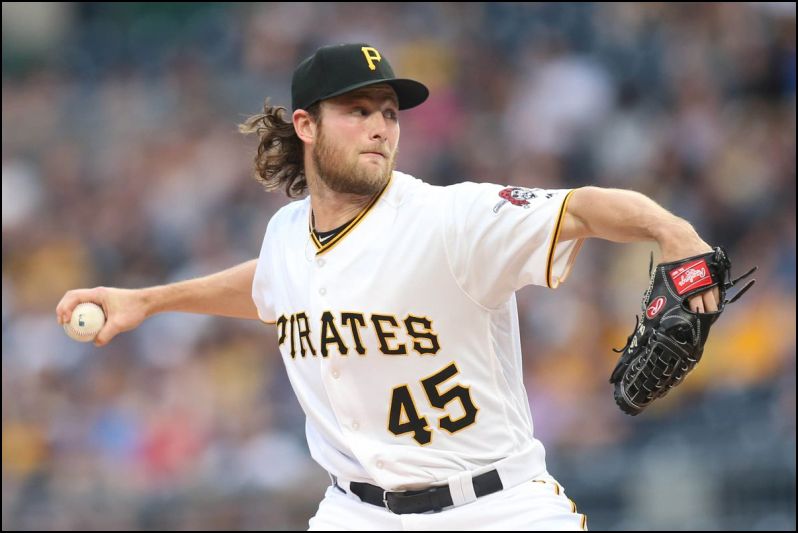 The defending World Seris champs aren't resting on their laurels this winter, making a big trade with the Pirates to add Cole to their starting rotation. The Astros already have one of the best lineups in baseball, but now boast a solid starting trio of Dallas Keuchel, Justin Verlander, and Cole.
Cole's best season with the Pirates came in 2015 when he finished 19-8 with a 2.60 ERA and 202 strikeouts in 208 innings. However, his numbers have declined in the two years since, finishing last year 12-12 with a 4.26 ERA and 196 strikeouts in 203 innings. His main problem in 2017 was a massive increase in home runs allowed. He only allowed 29 home runs from 2014 through 2016 but gave up a whopping 31 in 2017 alone. When you add in the fact that he also issued a career-high 55 walks, you get the big jump in ERA.
There is a reason for optimism this year though as his ground ball to flyball ratio was 0.85 last year, which is almost right on pace with his career mark. His home run to flyball percentage jumped all the way up to 11.3%, almost double his previous career high. With some regression to the norm this season, Cole should get his ERA back down under 4.00. He's a reliable source for strikeouts and should have plenty of chances to rack up wins on a great team, making him a top-25 starting pitcher with upside.