*Mike Barner — @rotomikebarner*
The entire Friday slate is night games, leaving plenty of options to choose from when creating your DFS entry. Sign up for our Newsletter and try our Playerlab tool, where you can filter the stats that matter the most and help build a winning entry on FanDuel and DraftKings.
STARTING PITCHERS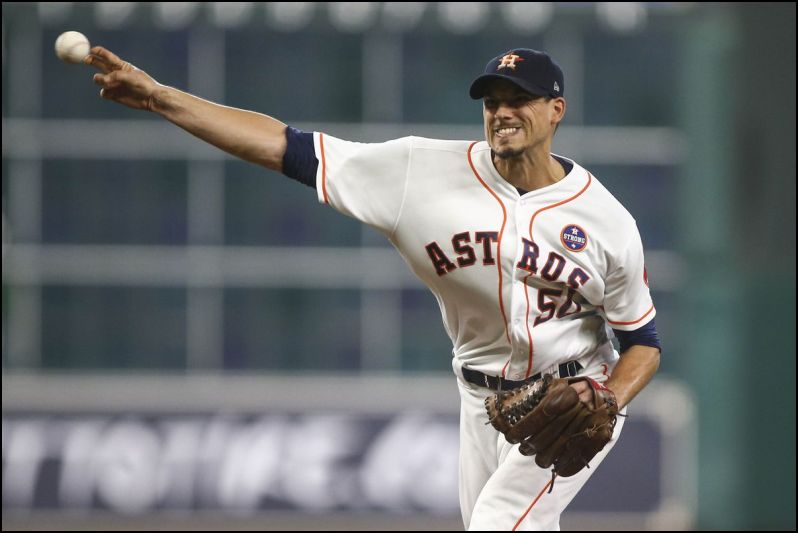 Charlie Morton vs. Cleveland Indians
Stadium – Minute Maid Park
FanDuel = $9,700
DraftKings = $12,200
If it wasn't for the potential for rain, Max Scherzer facing the Dodgers would be the top choice for the evening. However, that game looks to be very much in doubt, leaving Morton as one of the best alternatives. He continues to be a strikeout machine since joining the Astros, posting an 11.5 K/9 this season. His average fastball velocity sits at 97.2 mph, which would be the highest mark of his career. His 13.8% swinging strike rate is also over five percentage points higher than his career average. The Indians offense has some potent bats, but Morton has enough strikeout upside to still make him an excellent option.
Jake Arrieta vs. St. Louis Cardinals
Stadium – Busch Stadium
FanDuel = $8,200
DraftKings = $7,700
Arrieta is off to an odd start. His 2.59 ERA is great and although his FIP is higher at 3.48, it's still very good. He has a 1.06 WHIP and has allowed only two home runs in 41.2 innings. On the negative side, his 5.8 K/9 is well below his career 8.2 K/9. His velocity has been consistent with last season, but his 6.3% swinging strike rate is a bit alarming. The good news is that he has allowed three runs or fewer in all but one start this season and will face a Cardinals squad that is in the bottom third of baseball in runs scored. The price is right on both sites to take a chance on him in tournament play.
CATCHER/FIRST BASE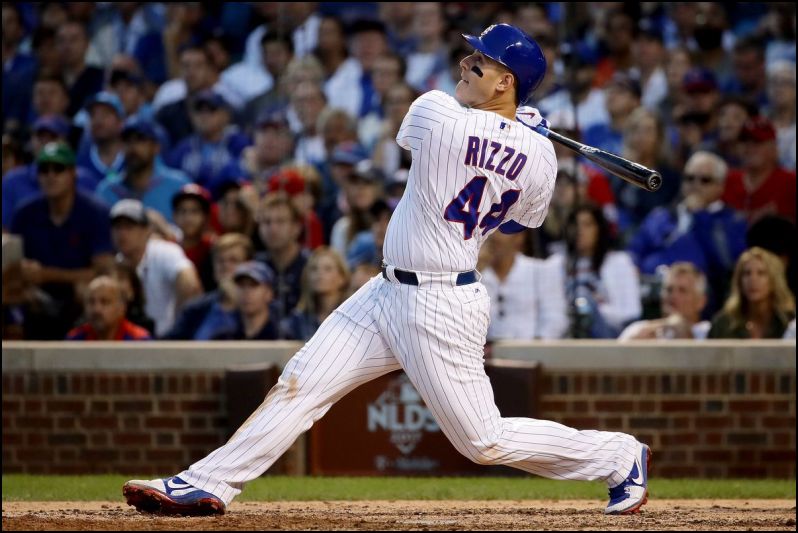 Anthony Rizzo vs. Homer Bailey, Cincinnati Reds
Stadium – Great American Ball Park
FanDuel = $4,200
DraftKings = $5,000
Rizzo is batting an ugly .195, but that's in large part due to an absurdly low .186 BABIP. His walk rate is down, but his strikeout rate is also below his career mark to go along with a 34% hard-hit rate. It's only a matter of time before his batting average is on the rise and that might begin Friday since he is 9-for-22 (.409) with two home runs and three doubles against Bailey in his career.
Matt Olson vs. Marco Estrada, Toronto Blue Jays
Stadium – Rogers Centre
FanDuel = $3,000
DraftKings = $3,500
Stacking Athletics turned out to be a wise move against Aaron Sanchez on Thursday and is looking like something to do again Friday versus Estrada. Estrada has not only had a problem keeping runners off base with a 1.43 WHIP this season, but he has also allowed 10 home runs in 44 innings. The homers are not a new trend for Estrada either since he finished with a 1.5 HR/9 last year. Olson is showing signs of coming out of his slump as well, batting 5-for-14 with three home runs in his last four games.
Others to consider: Wilson Contreras (catcher) and Jose Abreu (first base)
SECOND BASE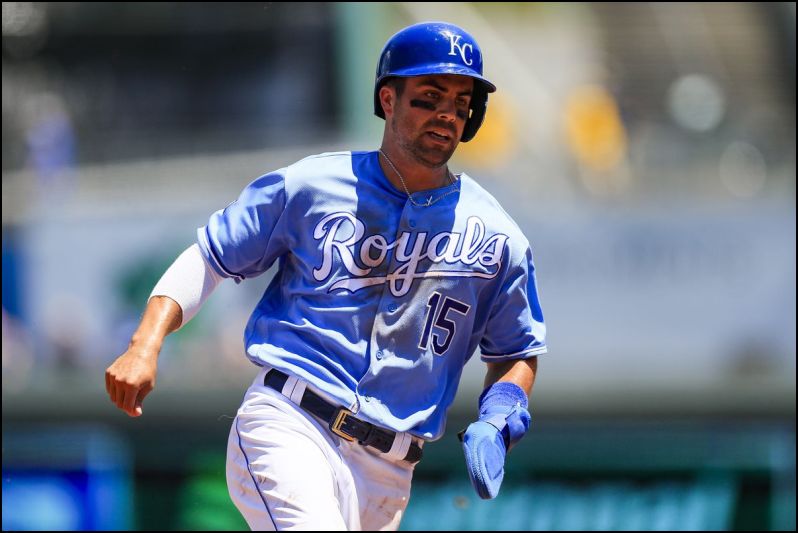 Whit Merrifield vs. C.C. Sabathia, New York Yankees
Stadium – Kauffman Stadium
FanDuel = $3,900
DraftKings = $4,300
Sabathia's 2.23 ERA looks nice, but he's been a bit lucky considering his 3.61 FIP and .255 BABIP allowed. He's not an overpowering pitcher by any means with just a 6.9 K/9 and needs to pitch ahead in counts if he's going to have success. Merrifield has followed up his 2017 breakout campaign with a .289 average this season and four home runs to go along with nine steals. He also excels against left-handed pitchers, posting a .383 wOBA against them in his career.
Jed Lowrie vs. Marco Estrada, Toronto Blue Jays
Stadium – Rogers Centre
FanDuel = $3,500
DraftKings = $4,400
Lowrie came through with another valuable stat line in Thursday's offensive explosion by the Athletics, going 1-for-4 with a double, one RBI, two runs scored and two walks. He's on pace for by far the best season of his career and should have plenty of opportunities to provide counting stats in Oakland's potent lineup. He has followed up his 123 wRC+ against righties last year with a 172 wRC+ this season, so it might be a good idea to go to the well again with him Friday.
Others to consider: Javier Baez and Jonathan Schoop
THIRD BASE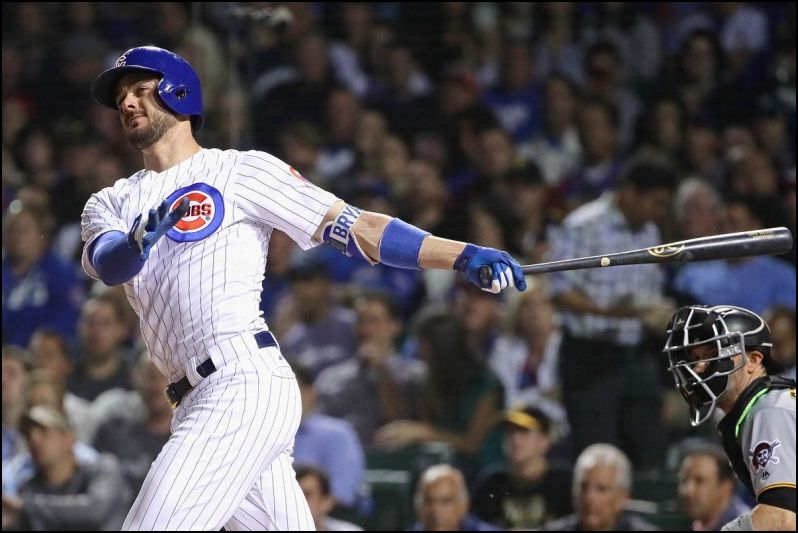 Kris Bryant vs. Homer Bailey, Cincinnati Reds
Stadium – Great American Ball Park
FanDuel = $4,800
DraftKings = $5,600
Bailey has really struggled this season with a 5.59 ERA, 6.16 FIP, and 1.45 WHIP. He's not striking out many hitters with a 5.4 K/9 and has already allowed a staggering 12 home runs. He's someone to target whenever he takes the mound, so stacking Cubs could be an excellent move. Bryant has at least two hits in five of his last nine games and has a 1.024 OPS out of the gate, so don't be afraid to pay up to get him into your entry.
Matt Davidson vs. Matt Moore, Texas Rangers
Stadium – Guaranteed Rate Field
FanDuel = $3,200
DraftKings = $3,900
The Rangers had to scratch Cole Hamels from his start Thursday due to a stiff neck, which will result in Moore moving up a day to start Friday. His return to the American League has not gone well, posting a 7.82 ERA and 5.38 FIP. He's allowing way too many base runners with a 2.00 WHIP and only has a 6.6 K/9. Davidson has fared better against lefties in his career and has a .407 wOBA against them so far this year, making him a cost-effective option with upside.
Others to consider: Danny Valencia and Matt Chapman
SHORTSTOP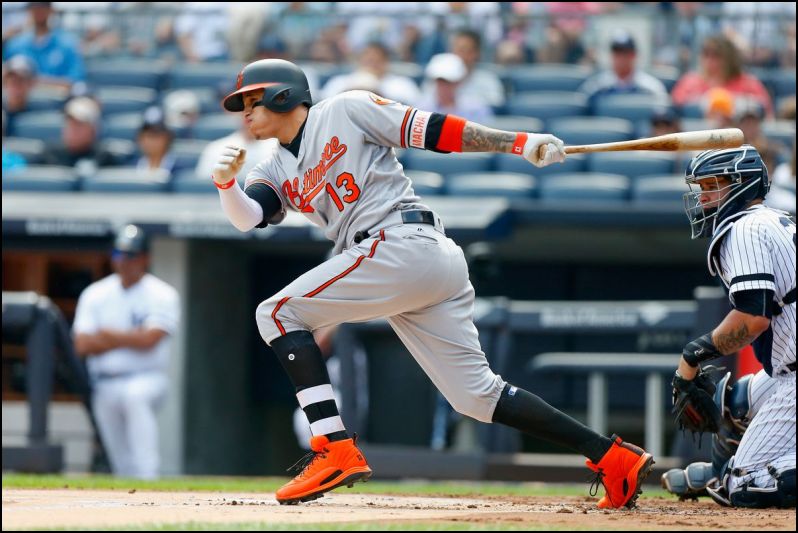 Manny Machado vs. Drew Pomeranz, Boston Red Sox
Stadium – Fenway Park
FanDuel = $4,800
DraftKings = $5,500
Machado came through with a home run in the ninth inning off of David Price on Thursday, continuing his dominance over left-handed pitchers. He finished with a .345 wOBA against them despite his struggles last year and has a .409 wOBA so far this season. Pomeranz has been unlucky with opponents posting a .343 BABIP against him, but he's not doing himself any favors with a 4.7 BB/9 and 1.8 HR/9. This is shaping up to be another big performance for Machado.
Marcus Semien vs. Marco Estrada, Toronto Blue Jays
Stadium – Rogers Centre
FanDuel = $3,200
DraftKings = $3,800
Semien enters Friday on a seven-game hitting streak that has seen him hit 11-for-34. His .274 average has been boosted by a .336 BABIP that is well above his career mark, but he has also swung at only 23.7% of pitches he has seen outside the strike zone, the lowest of his career. Considering Estrada's struggles, keeping stacking Oakland hitters with Semien.
Others to consider: Xander Bogaerts and Trevor Story
OUTFIELD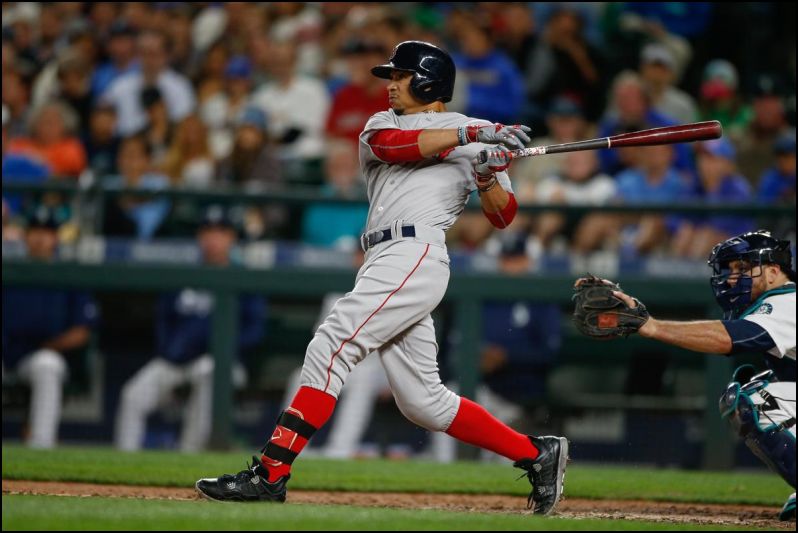 Mookie Betts vs. Alex Cobb, Baltimore Orioles
Stadium – Fenway Park
FanDuel = $5,200
DraftKings = $5,800
What can't Betts do at this point? Not only does he have an outstanding .734 slugging percentage, but he stole three bases Thursday to bring his total to 11 for the season. You could go on for days talking about his excellent stats, including his minuscule 11.2% strikeout rate. Cobb has looked better since being torched in his first three starts with the Orioles, but he still presents a great matchup for Betts.
Nomar Mazara vs. Carson Fulmer, Chicago White Sox
Stadium – Guaranteed Rate Field
FanDuel = $3,500
DraftKings = $4,200
Fulmer is a prime target to take advantage of Friday as he enters this game with a 6.23 ERA, 6.97 FIP, and 1.75 WHIP. He's not fooling many hitters with a 6.7% swinging strike rate and his reasonable .289 BABIP allowed doesn't really indicate he is in line for any positive regression. Mazara hits righties well with a .363 wOBA against them this season, making him an excellent option at this reasonable price.
Travis Jankowski vs. Ivan Nova, Pittsburgh Pirates
Stadium – PNC Park
FanDuel = $2,800
DraftKings = $3,800
The Padres have several outfield options, but Jankowski is making a case for regular playing time. He is batting .364 in May, logging at least two hits in five of his last nine starts. His .455 BABIP this month is not sustainable, but there is still an opportunity here to take advantage of his hot streak. He is a much better hitter against righties in his career with a .317 wOBA against them compared to .203 against lefties. Nova does not have an overpowering pitch arsenal either, making Jankowski a viable option in tournament play.
Others to consider: Kyle Schwarber and Matt Joyce