NBA Daily Fantasy Basketball Recommendations for February 26 2020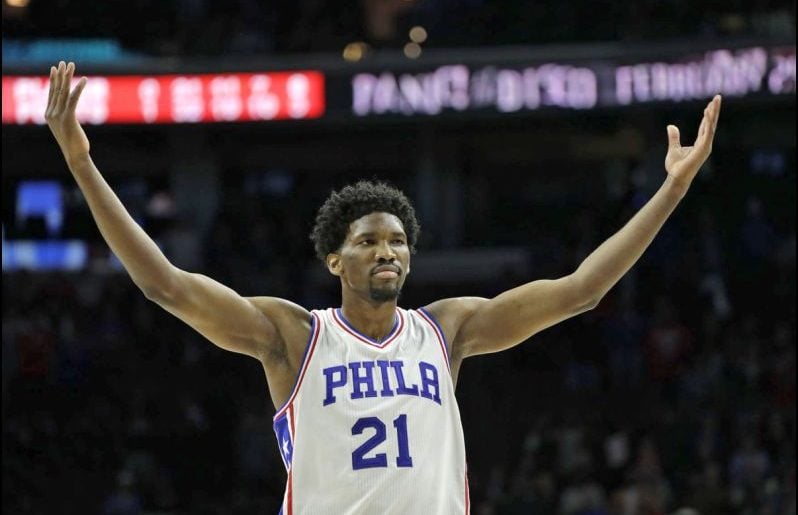 Wednesday brings plenty of action in the NBA with nine games on the schedule. Injuries will once again have a significant impact on the slate. Let's break things down by discussing a couple of players to target at each position. Don't forget to sign up for our Newsletter and try our NBA Lineup Optimizer to help build a winning entry on FanDuel and DraftKings.
POINT GUARDS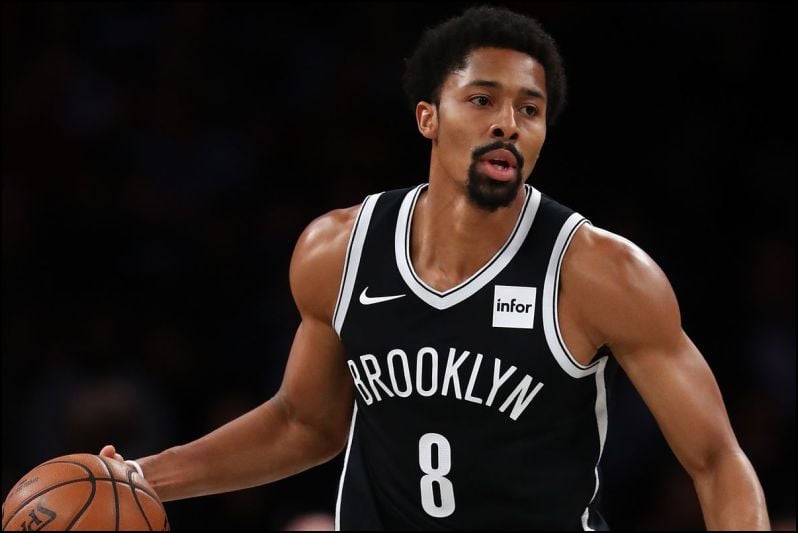 Spencer Dinwiddie, BKN at WAS
FanDuel = $7,100
DraftKings = $8,000
Make no mistake about it, the Nets are going to need Dinwiddie to help carry the team into the playoffs now that Kyrie Irving (knee) has been lost for the season. Taking on a leading role is nothing new for him given how often Irving has been sidelined, so it's not surprise that he's playing well right now with averages of 19.2 points, five rebounds and 9.3 assists across the last six games. The Wizards have allowed the most points per game in the league, leaving Dinwiddie with another excellent opportunity to thrive.
Kendrick Nunn, MIA vs. MIN
FanDuel = $4,900
DraftKings = $6,100
The key bit of news to watch for here is the status of Jimmy Butler (personal), who is listed as questionable. With him out the last two games, Nunn averaged 22.5 points, 2.5 rebounds, six assists and 1.5 steals. Even if Butler does return, Nunn should be on your radar with the Timberwolves allowing the fourth-most points per game. It might be best to avoid him on DraftKings based on his price, but he could be well worth the risk on FanDuel. If Butler is out, I like him on both sites.
SHOOTING GUARDS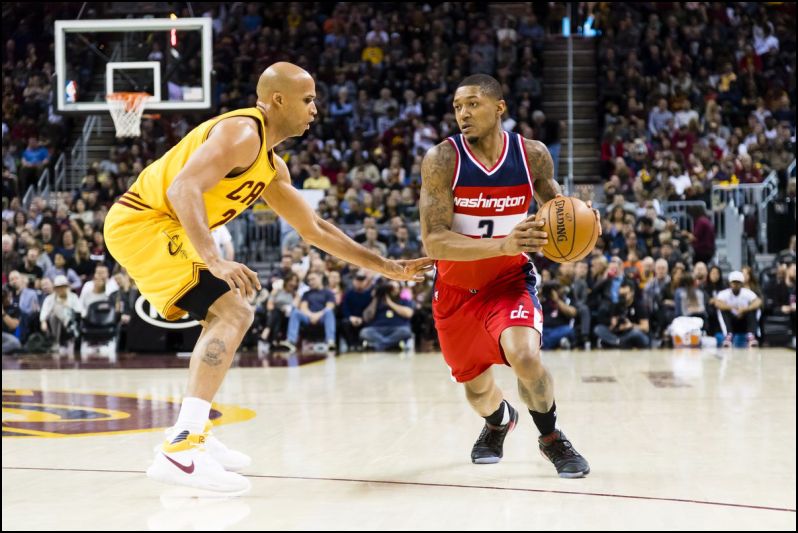 Bradley Beal, WAS vs. BKN
FanDuel = $9,400
DraftKings = $9,700
Can Beal get some help please? He's scored at least 53 points in back-to-back games, both which turned out to be losses for the Wizards. While that might be rough for him, that type of production is beautiful for DFS. His usage rate should continue to be off the charts for this matchup, making him an extremely appealing choice despite his hefty price tag.
Caris LeVert, BKN at WAS
FanDuel = $6,500
DraftKings = $7,500
Dinwiddie isn't the only player who has received a boost in production since Irving went down. LeVert has been nearly as potent, averaging 22.6 points, 4.1 rebounds, 5.1 assists and 2.1 steals across eight games since moving into the starting five. With heavy playing time and plenty of shot attempts likely coming his way again, he is one of the more appealing mid-tier options at any position. Of note, he is only eligible at shooting guard on FanDuel since he is listed at point guard and small forward on DraftKings.
SMALL FORWARDS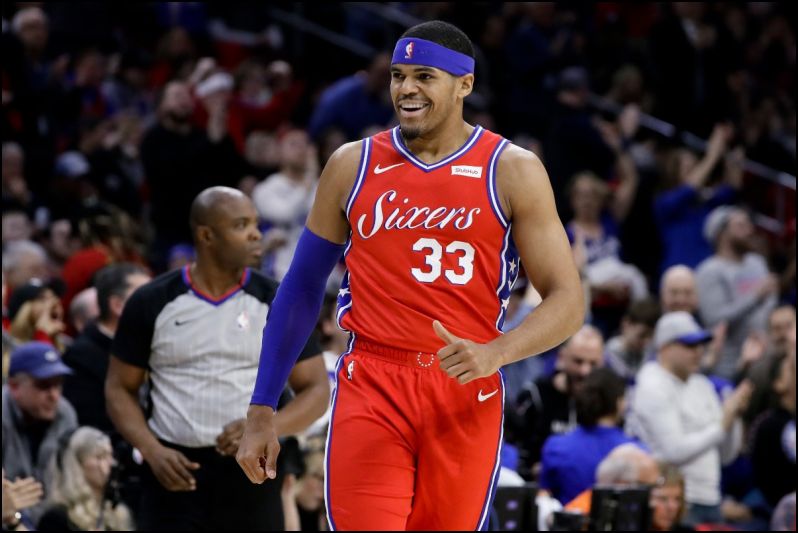 Tobias Harris, PHI at CLE
FanDuel = $6,600
DraftKings = $7,500
The absence of Ben Simmons (back) could have a significant impact on Harris, who produced 25 points, six rebounds, four assists, a steal and a block without him Monday against the Hawks. The previous game that Simmons missed, he also thrived with 22 points, 12 rebounds, six assists and two steals versus the Nets. The Cavaliers have the second-worst defensive rating in the league, so look for Harris to take advantage.
Josh Jackson, MEM at HOU
FanDuel = $3,500
DraftKings = $4,500
The Grizzlies front court is looking bleak right now. Jaren Jackson Jr. (knee) and Brandon Clarke (quadriceps) have both gone down, which means Josh Jackson should received added playing time. He could be in line for even more minutes here considering all of the small lineups that the Rockets deploy. That doesn't make this an ideal matchup for Jonas Valanciunas and Gorgui Dieng. At such a cheap price, Jackson is almost too good to pass up.
POWER FORWARDS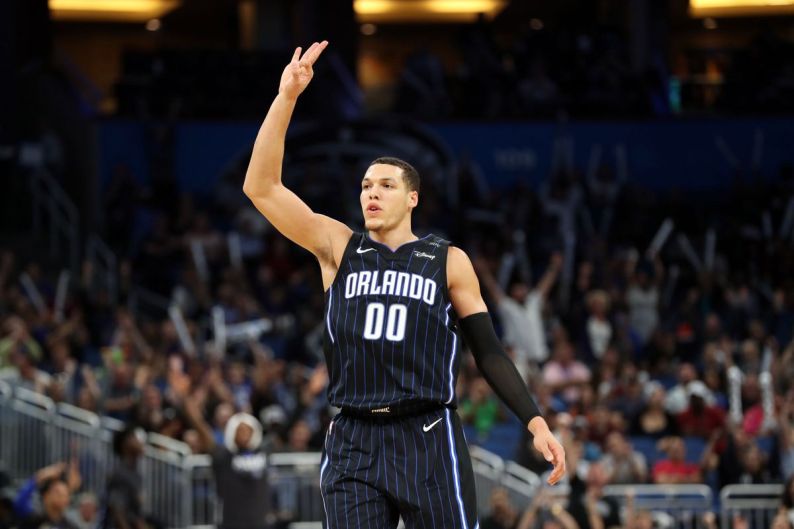 Aaron Gordon, ORL at ATL
FanDuel = $7,500
DraftKings = $7,800
Gordon is rolling right now with averages of 19.3 points, 8.9 rebounds, 4.9 assists and 1.3 steals across his last nine games. The Magic's depth chart up front is ugly because of injuries, so it's no surprise that Gordon averaged 36 minutes a night during that stretch. With the Hawks allowing the second-most points per game, Gordon's heavy workload could leave him with yet another excellent stat line here.
Jarrett Allen, BKN at WAS
FanDuel = $5,400
DraftKings = $5,300
Make no mistake about it, rolling with Allen or DeAndre Jordan on any given night is risky. They are both capable of going off at any time, which sometimes leads to inconsistent playing time for whoever isn't the hot hand. Allen recently rebounded from a clunker against the Sixers to post a double-double in back-to-back games. Considering he produced 13 points, 15 rebounds, five assists and two blocks the last time these to teams met, it wouldn't be a surprise to see him take advantage of the Wizards' porous defense during their rematch. Of note, he is only eligible at power forward on FanDuel since he is listed at center on DraftKings.
CENTERS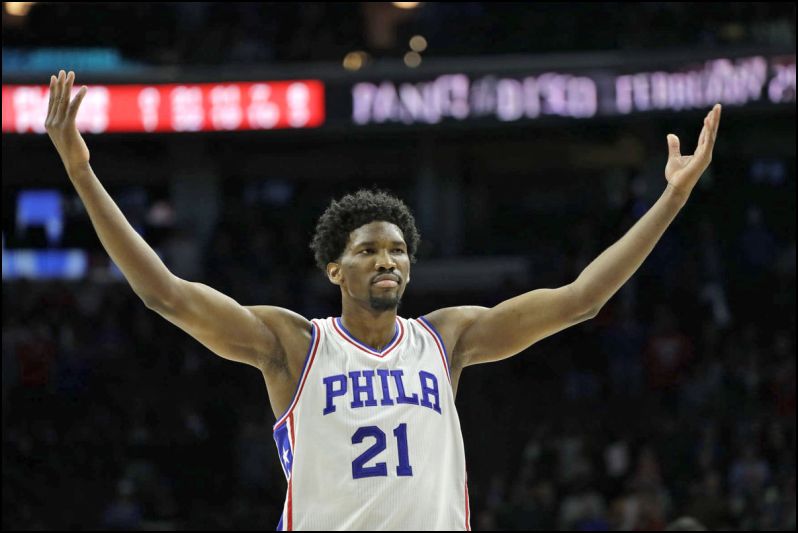 Joel Embiid, PHI at CLE
FanDuel = $10,200
DraftKings = $10,500
If there is only one player that I'm paying up for Wednesday, it's Embiid. After torching the Hawks on Monday, he's once again in a great spot to be productive against the Cavaliers. He's destroyed Andre Drummond throughout his career and should receive a ton of scoring opportunities with Simmons out. This game might be close with the Sixers having struggled on the road this season, which would likely also work in Embiid's favor.
Jakob Poeltl, SA vs. DAL
FanDuel = $4,000
DraftKings = $3,200
The Spurs will have an uphill battle ahead of them trying to defeat the Mavericks without LaMarcus Aldridge (shoulder). They already don't have a lot of quality depth up front, so expect Poeltl to step into added playing time. While his scoring upside still isn't that great, he can provide enough production in terms of rebounds and blocks to be a viable candidate in tournament play.
Author Bio: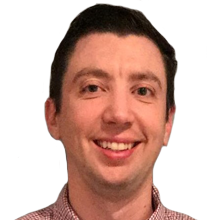 Mike has been covering fantasy sports since 2007, joining Lineup Lab in 2017. An avid player of both season-long fantasy leagues and DFS, Mike's work has appeared on numerous sites, including RotoWire, SportsLine and Sports Illustrated. He's also been featured on DraftKings' nightly show, The Sweat, and was a finalist for the 2018 FSWA Basketball Writer of the Year award. Follow Mike on Twitter @rotomikebarner.