NBA Daily Fantasy Basketball Recommendations for March 10 2020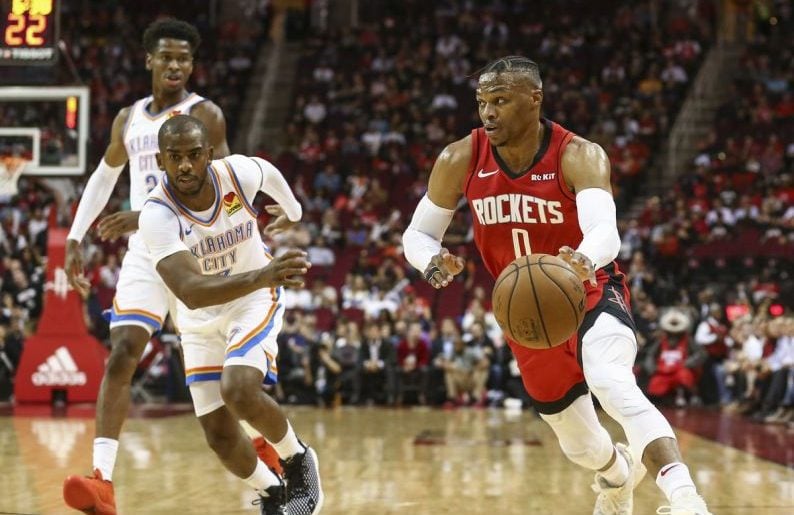 We will have plenty of action in the NBA on Tuesday with nine games on the schedule. With so many options to choose from, let's get right down to business and highlight a couple of appealing players at each position. Don't forget to sign up for our Newsletter and try our NBA Lineup Optimizer to help build a winning entry on FanDuel and DraftKings.
POINT GUARDS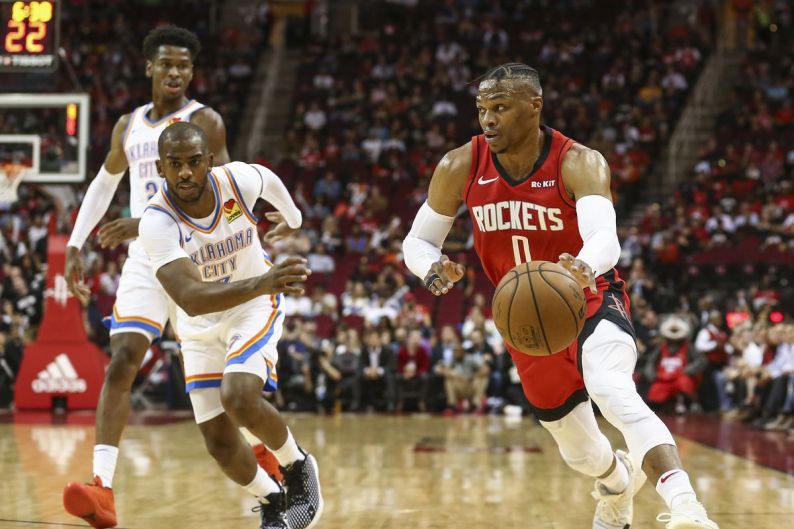 Russell Westbrook, HOU vs. MIN
FanDuel = $10,500
DraftKings = $10,100
This should be a high-scoring affair with both the Rockets and the Timberwolves ranked inside the top-four in the league in pace of play. That could mean a big night is coming from Westbrook, who is averaging 32.5 points, 8.3 rebounds, seven assists and 1.7 steals across his last 21 games. His rebounding and assists numbers have declined compared to last season with the Thunder, but he's helped somewhat offset that by posting a 35.9 percent usage rate that ranks fifth-highest in the NBA.
Matthew Dellavedova, CLE at CHI
FanDuel = $3,900
DraftKings = $4,000
Injuries have really hit the Cavaliers hard at the guard spot. Darius Garland (groin), Kevin Porter Jr. (concussion) and Dante Exum (ankle) were all out both of the last two games and will once again be sidelined for this contest. Dellavedova was given the start in both of those contests and came away with averages of 10.5 points, four rebounds and 12.5 assists. With a heavy dose of playing time likely coming his way once again, he makes for a great tournament option.
SHOOTING GUARDS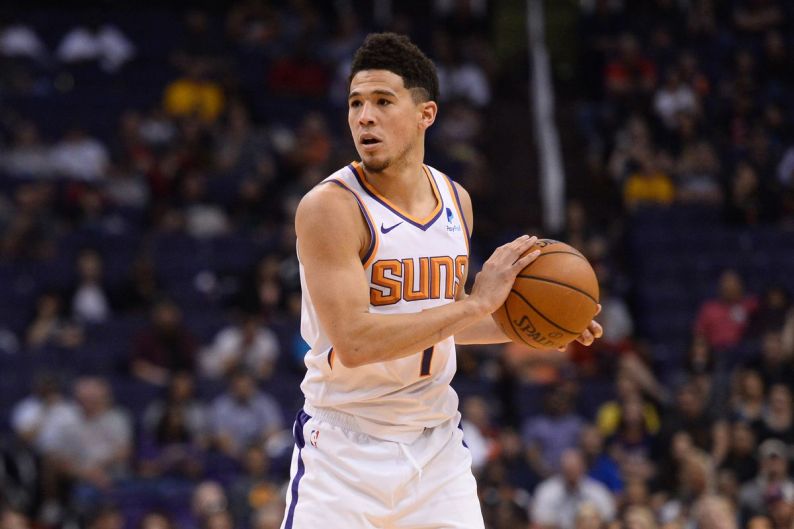 Devin Booker, PHO at POR
FanDuel = $8,200
DraftKings = $8,800
These two teams just faced off Friday and Booker had a big line with 23 points, five rebounds and 12 assists. It could have been even better had he not shot just 8-for-20 from the field. If Deandre Ayton (ankle) is out again, Booker will have the bulk of the Suns' scoring responsibilities squarely on his shoulders. Even if Ayton does take the floor, Booker could still provide a great stat line with the Blazers sporting the fourth-worst defensive rating in the league.
Terrence Ross, ORL at MEM
FanDuel = $5,400
DraftKings = $5,800
The loss of Evan Fournier (elbow) means the Magic need Ross to score now more than ever. He has been dialed in lately, averaging 22 points and shooting 49.6 percent from the field across the last nine games. He averaged 30 minutes a game during that stretch, which is a significant increase from his season average of 27 minutes a night. The Grizzlies have played at the sixth-fastest pace in the league, which should afford Ross with even more scoring opportunities.
SMALL FORWARDS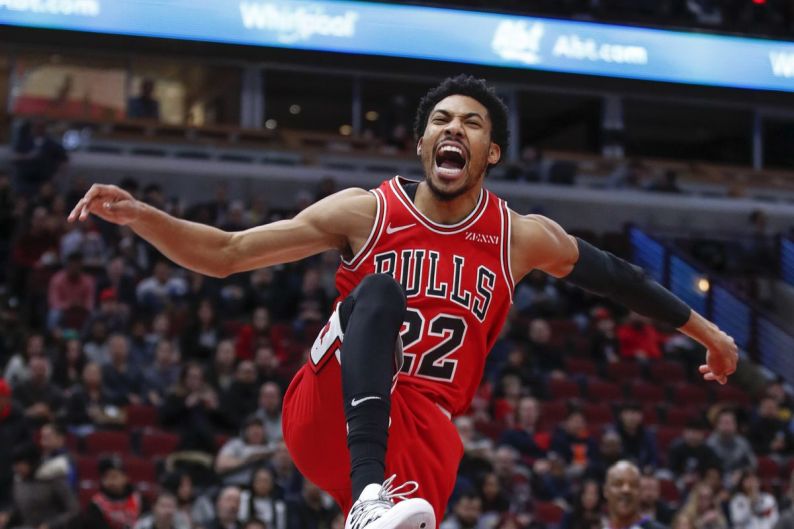 Otto Porter Jr., CHI vs. CLE
FanDuel = $4,900
DraftKings = $4,600
The Bulls are understandably bringing Porter along slowly after he missed most of the season because of injury. The good news is that he jumped up to 25 minutes against the Nets on Sunday after logging 19 minutes or fewer in each of his previous three games. He cashed in the added playing time to produce 23 points, three rebounds, two assists and four steals. The Cavaliers have the second-worst defensive rating, so if Porter continues to have an expanded role, he could provide significant value.
Cedi Osman, CLE at CHI
FanDuel = $4,400
DraftKings = $5,400
Osman has pretty contrasting prices on FanDuel and DraftKings. I like him much more on FanDuel, although he could still be worth considering on DraftKings. Playing time has not been hard for him to come by considering he's logged at least 37 minutes in four straight games. He converted those extra minutes into averages of 16.5 points, 4.3 rebounds, 2.8 assists and 1.5 steals.
POWER FORWARDS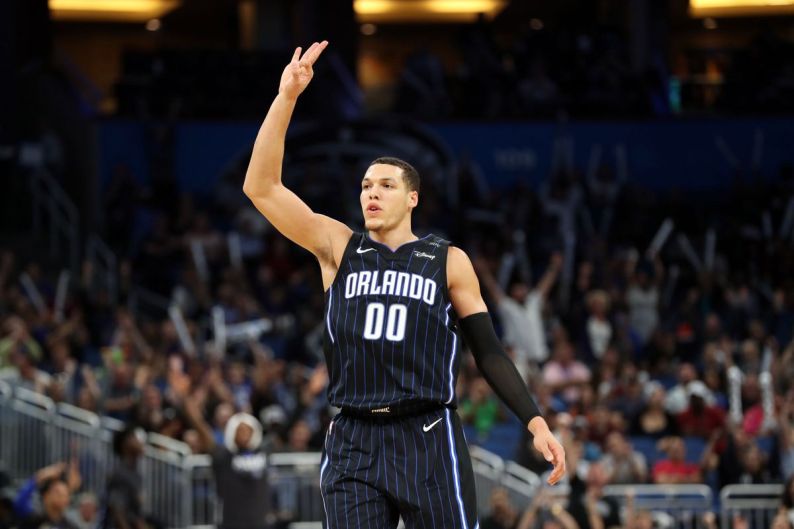 Aaron Gordon, ORL at MEM
FanDuel = $7,000
DraftKings = $7,900
With all of their injuries, the Magic have no choice but to give Gordon a ton of playing time. He's averaged a whopping 38 minutes across his last 10 games and has helped them stay in the playoff hunt by averaging 18.2 points, 9.3 rebounds, 6.5 assists, 1.2 steals and 1.3 blocks during that stretch. With the up-tempo pace at which the Grizzlies have played and their injury issues up front, this is another great opportunity for Gordon to stuff the stat sheet.
Dario Saric, PHO at POR
FanDuel = $5,000
DraftKings = $5,500
It's been a mostly disappointing season for Saric, but injuries might be giving him a second chance to contribute down the stretch. He's started each of the last six games, averaging 13 points, 6.2 rebounds and 1.8 assists. His best performance during that stretch came against these same Blazers on Friday when he recorded 24 points, eight rebounds and three steals. If Ayton is out again, he could be a steal at this price.
CENTERS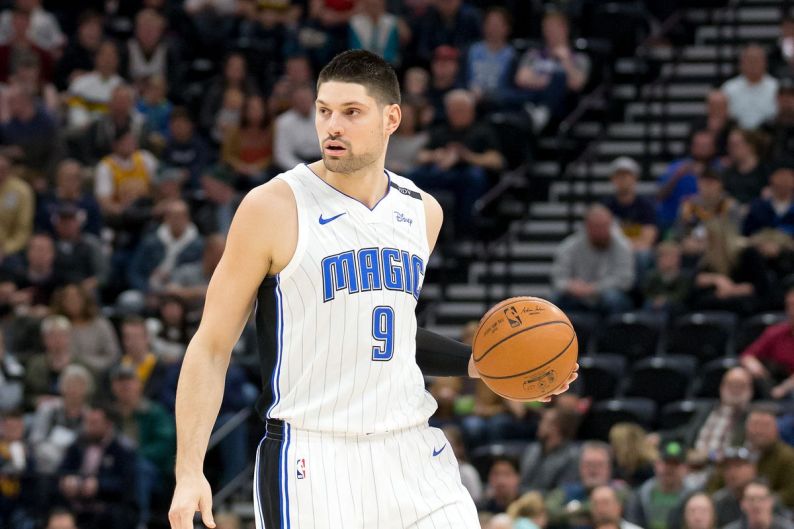 Nikola Vucevic, ORL at MEM
FanDuel = $8,300
DraftKings = $9,100
The combination of a limited depth chart and an opponent that plays at a fast pace makes several players on the Magic appealing, including Vucevic, who is the anchor of their offense. His 26 percent usage rate ranks inside the top-40 in the league and has him close to averaging at least 20 points and 10 rebounds for the second straight season. The Grizzlies had no answer for him the last time these two teams met, leaving Vucevic to finish with 23 points, 16 rebounds, six assists, two steals and a block.
Aron Baynes, PHO at POR
FanDuel = $5,300
DraftKings = $5,900
The key for Baynes will be the status of Ayton. If Ayton is out, Baynes is going to be a very popular option. When these two teams met last week, Baynes dominated with 37 points, 16 rebounds and two blocks. He followed that up with 24 points, seven rebounds and one block versus the Bucks on Sunday.
Author Bio: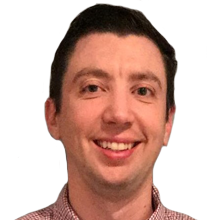 Mike has been covering fantasy sports since 2007, joining Lineup Lab in 2017. An avid player of both season-long fantasy leagues and DFS, Mike's work has appeared on numerous sites, including RotoWire, SportsLine and Sports Illustrated. He's also been featured on DraftKings' nightly show, The Sweat, and was a finalist for the 2018 FSWA Basketball Writer of the Year award. Follow Mike on Twitter @rotomikebarner.