NBA Daily Fantasy Basketball Recommendations for February 25 2020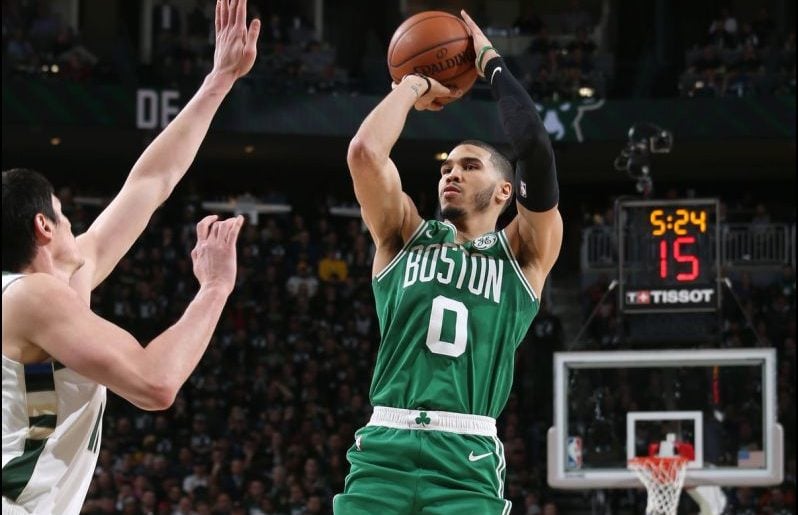 Tuesday's seven-game slate in the NBA is loaded with star power since the Bucks, Lakers, Nuggets and Celtics will be among the teams in action. Let's dive into the matchups and highlight a couple of players at each position who could thrive. Don't forget to sign up for our Newsletter and try our NBA Lineup Optimizer to help build a winning entry on FanDuel and DraftKings.
POINT GUARDS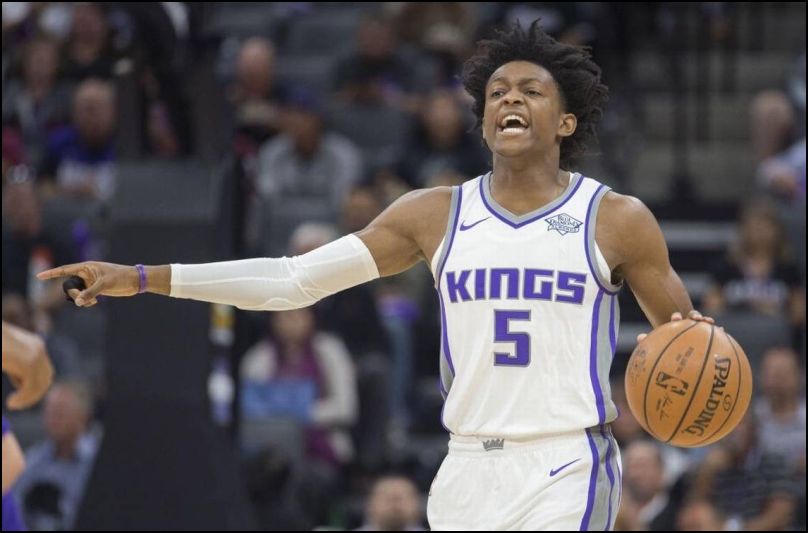 De'Aaron Fox, SAC at GS
FanDuel = $7,800
DraftKings = $7,600
After a brief shooting slump, Fox has rebounded to score at least 20 points in back-to-back games. He was 16-for-32 from the field across those two contests and has mostly been an efficient shooter this season with his 47 percent mark from the field. Facing a Warriors team that has the sixth-worst defensive rating in the league leaves Fox with the potential to provide another valuable scoring outburst.
Aaron Holiday, IND vs. CHA
FanDuel = $3,700
DraftKings = $4,600
Injuries could play a huge role in this game for the Pacers. They suffered a tough blow when Jeremy Lamb (knee) was lost for the season over the weekend and Victor Oladipo (back) is also hurting. He sat out Sunday against the Raptors and is listed as questionable for this contest. If he can't play again, Holiday could start and play a ton. That would make him a very appealing option since the Hornets have the fifth-worst defensive rating.
SHOOTING GUARDS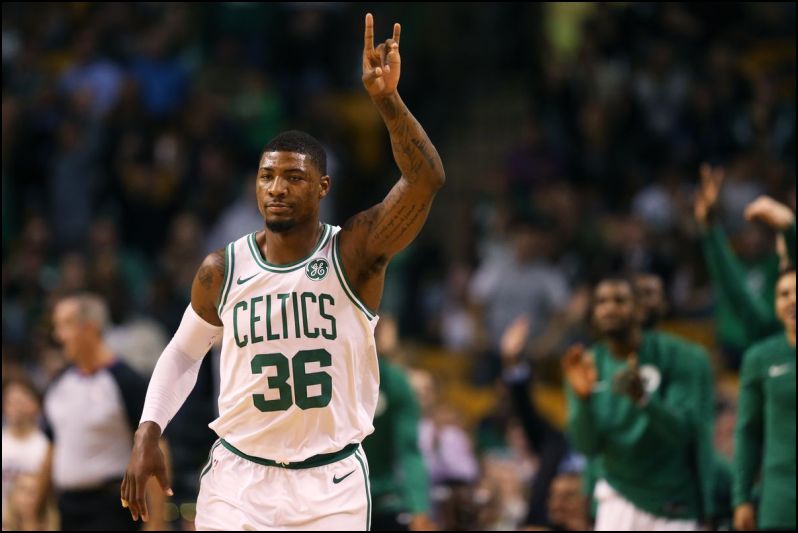 Marcus Smart, BOS at POR
FanDuel = $5,300
DraftKings = $6,100
Injuries will also have a significant impact on this game with Kemba Walker (knee) out for the Celtics. Smart has started the last three games because of injuries, averaging 18.3 points, 4.7 rebounds, 5.3 assists and two steals. The key is that he logged at least 35 minutes in each of those contests. With plenty of playing time likely coming here and the Blazers sporting the fourth-worst defensive rating, Smart could provide significant value, especially on FanDuel.
Jordan Poole, GS vs. SAC
FanDuel = $4,800
DraftKings = $5,400
The return of Stephen Curry (hand) is on the horizon. However, he won't play in this game, which leaves Poole with the starting point guard job. He's stepped up with added playing time lately, averaging 16.2 points, 3.5 rebounds, 3.2 assists, one steal and 1.7 three-pointers across the last six games. Take advantage while you still can.
SMALL FORWARDS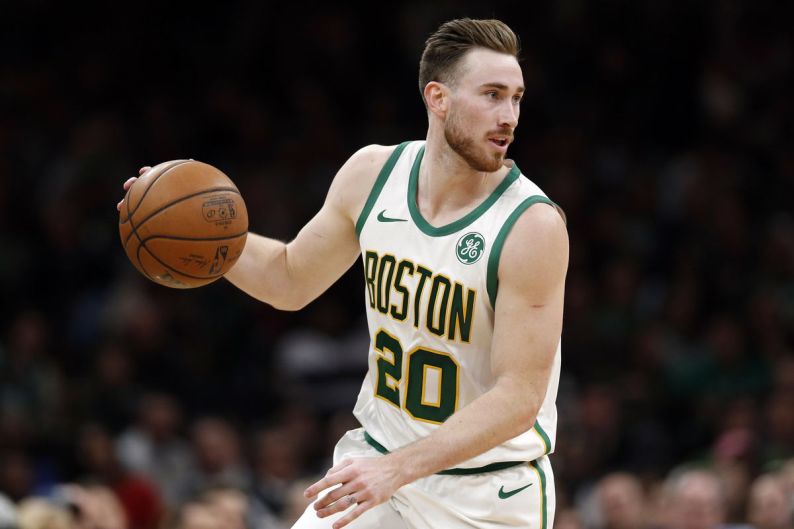 Gordon Hayward, BOS at POR
FanDuel = $6,600
DraftKings = $7,400
Hayward's ability to contribute in so many different areas makes him an extremely appealing option at this reasonable price. Across his last 12 games, he's averaged 20.3 points, 8.7 rebounds, 4.6 assists and 1.9 three-pointers. He will also assume added responsibilities with Walker out, so don't hesitate to add him to your entry.
Juan Toscano-Anderson
FanDuel = $4,000
DraftKings = $4,100
The Warriors' lack of depth continues to churn out cheap DFS options with upside. The most recent player to fit that mold is Toscano-Anderson, who has logged at least 25 minutes in back-to-back games. The result was averages of 13 points, seven rebounds, four assists, 1.5 steals and 1.5 blocks. He's likely earned himself a steady role, at least for the short term, so he's at least worth considering.
POWER FORWARDS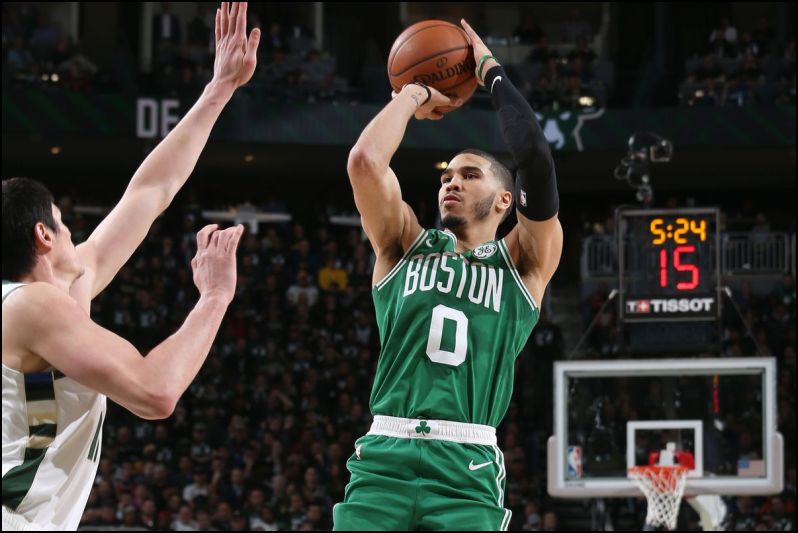 Jayson Tatum, BOS at POR
FanDuel = $8,800
DraftKings = $8,800
Tatum put forth a monstrous performance against the Lakers on Sunday, scoring 41 points on 12-for-20 shooting from the field and 13-for-15 shooting from the charity stripe. He also drilled four three-pointers in that contest, leaving him with an average of 4.3 three-pointers over his last eight games. His usage rate should once again be off the charts with Walker out, making him someone who will likely be worth paying up for.
Daniel Theis, BOS at POR
FanDuel = $5,000
DraftKings = $4,900
There was plenty of speculation leading up to the trade deadline that the Celtics would add a center. However, they failed to make a move, leaving Theis with the starting role. The fact that they didn't make a trade may have invigorated Theis, who has averaged 15.4 points, 10 rebounds and 1.2 assists across five games since the deadline passed. At this cheap price, he could provide significant value if he approaches those averages once again. Of note, he is only eligible at power forward on FanDuel since he is listed at center on DraftKings.
CENTERS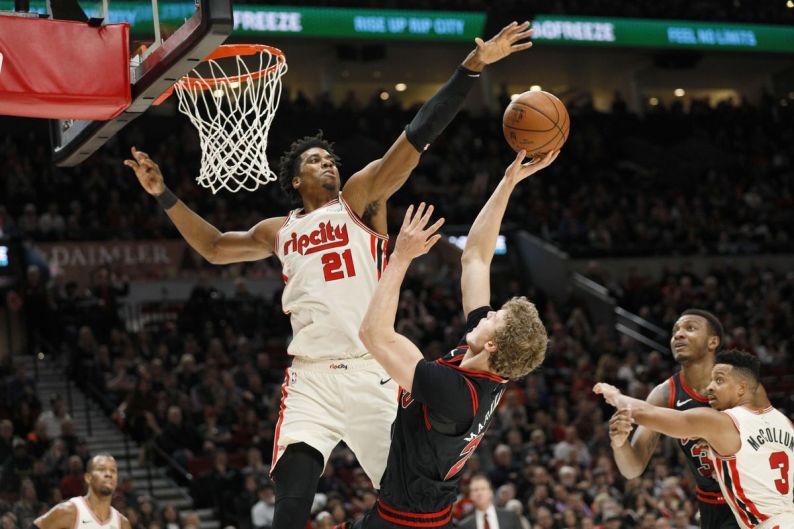 Hassan Whiteside, POR vs. BOS
FanDuel = $9,600
DraftKings = $9,200
Whiteside is as consistent as it gets. He's produced a double-double in 12 of his last 13 games, averaging 16.8 points, 14.5 rebounds and 3.5 blocks during that stretch. He shot a whopping 67.1 percent from the field, too, which isn't all that crazy when you consider he's at 61 percent for the season. The Celtics lack of size could once again leave him with a stellar stat line.
Steven Adams, OKC at CHI
FanDuel = $6,500
DraftKings = $6,700
Is Adams finally healthy and ready for a productive stretch run? He's been at the top of his game lately, averaging 15.3 points, 13 rebounds, 2.5 steals and 3.5 blocks across the last four games. Nerlens Noel has started to see his playing time decline and will likely continue to have a limited role as long as Adams is healthy. With the Bulls decimated by injuries up front, Adams makes a lot of sense at this price.
Author Bio: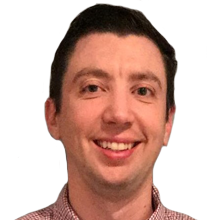 Mike has been covering fantasy sports since 2007, joining Lineup Lab in 2017. An avid player of both season-long fantasy leagues and DFS, Mike's work has appeared on numerous sites, including RotoWire, SportsLine and Sports Illustrated. He's also been featured on DraftKings' nightly show, The Sweat, and was a finalist for the 2018 FSWA Basketball Writer of the Year award. Follow Mike on Twitter @rotomikebarner.