NBA Daily Fantasy Basketball Recommendations for February 27 2020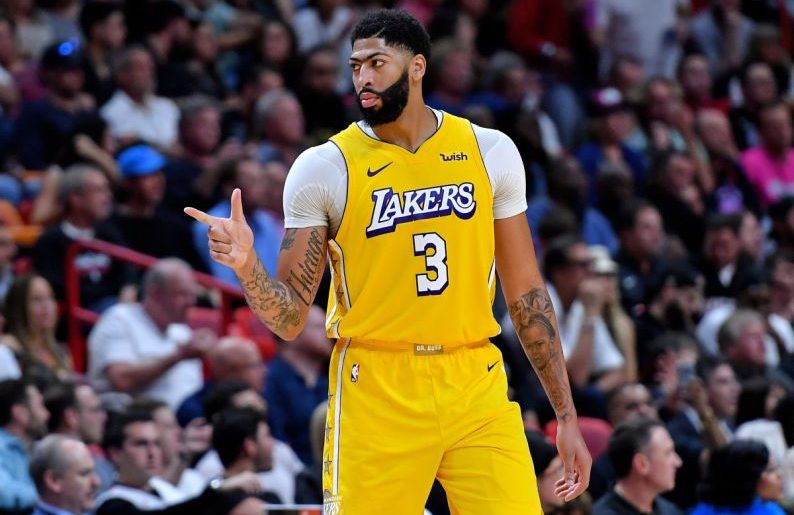 Thursday brings only four games in the NBA, which doesn't leave us with the busiest of DFS slates. Still, injuries have created several value plays to consider. Let's examine the entire price scale and highlight a couple of players worth targeting at each position. Don't forget to sign up for our Newsletter and try our NBA Lineup Optimizer to help build a winning entry on FanDuel and DraftKings.
POINT GUARDS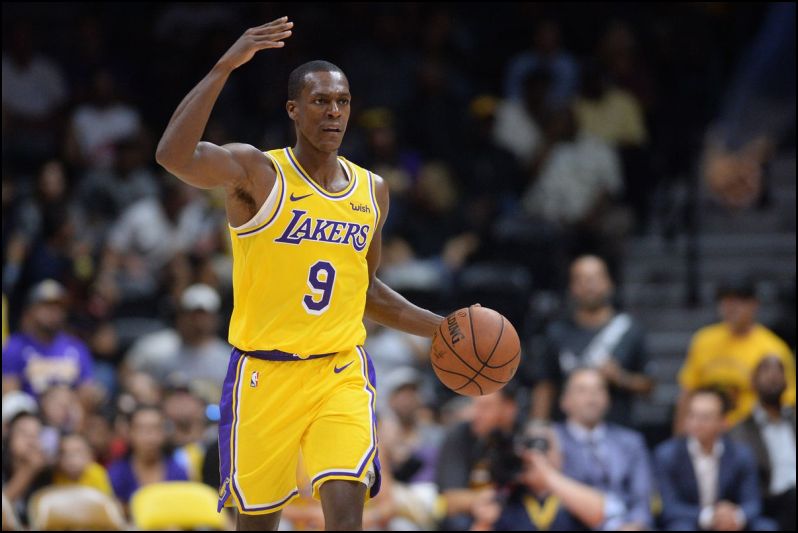 Shake Milton, PHI vs. NY
FanDuel = $4,300
DraftKings = $4,700
The Sixers are the walking wounded right now. They have already been playing without Ben Simmons (back), then Joel Embiid went down with a shoulder injury Wednesday. The Simmons injury has a big impact on Milton, who has started both of the last two games. He logged a whopping 37 minutes Wednesday, finishing with 20 points, four rebounds and four assists. With playing time likely secure for him in this matchup, he is a great option at such a cheap price.
Rajon Rondo, LAL at GS
FanDuel = $4,000
DraftKings = $3,500
With the cheap point guard options available for this slate, you might as well save some money at the position and spend up elsewhere. As appealing as Milton is, Rondo is even more enticing. The Lakers will be without LeBron James (groin) for this contest, which means Rondo will likely move into the starting five and run their offense. The last time we saw James on the shelf, Rondo started and played 33 minutes against the Thunder, finishing with 21 points, 12 rebounds, eight assists and one steal.
SHOOTING GUARDS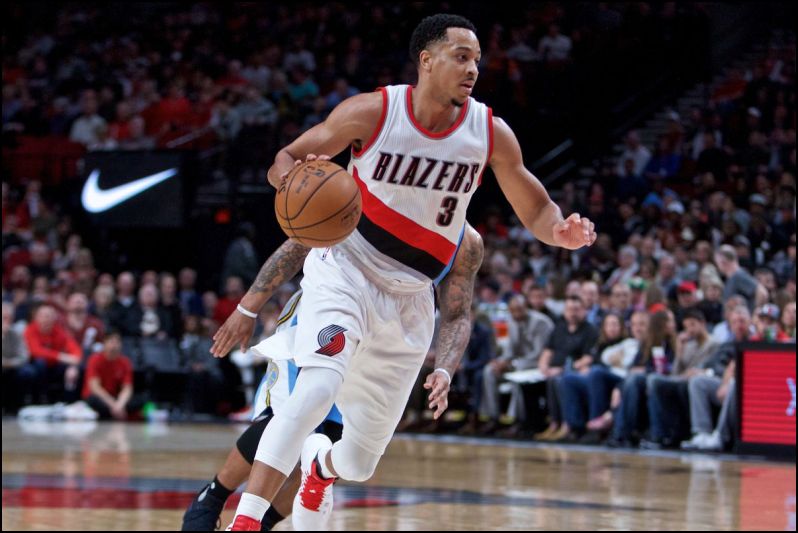 C.J. McCollum, POR at IND
FanDuel = $8,800
DraftKings = $9,000
Among the expensive players worth paying up for, McCollum is right up there at the top of the list. He's been a monster with Damian Lillard (groin) out the last three games, averaging 32 points, 6.3 rebounds, 10.7 assists and one block. He logged at least 37 minutes in each of those contests and took a whopping 76 total shots from the field. No need to overthink this one, get him in your lineup.
Bogdan Bogdanovic, SAC at OKC
FanDuel = $4,700
DraftKings = $5,200
Despite starting, Bogdanovic doesn't exactly instill a lot of confidence. In fact, he's been on a roller coaster ride of late. Across the last eight games, he's scored at least 16 points five times. However, he totaled 20 points over the other three contests. You can probably save more at other positions while still getting excellent production, but if you are determined to save some money at shooting guard, Bogdanovic at least carries the upside to provide value.
SMALL FORWARDS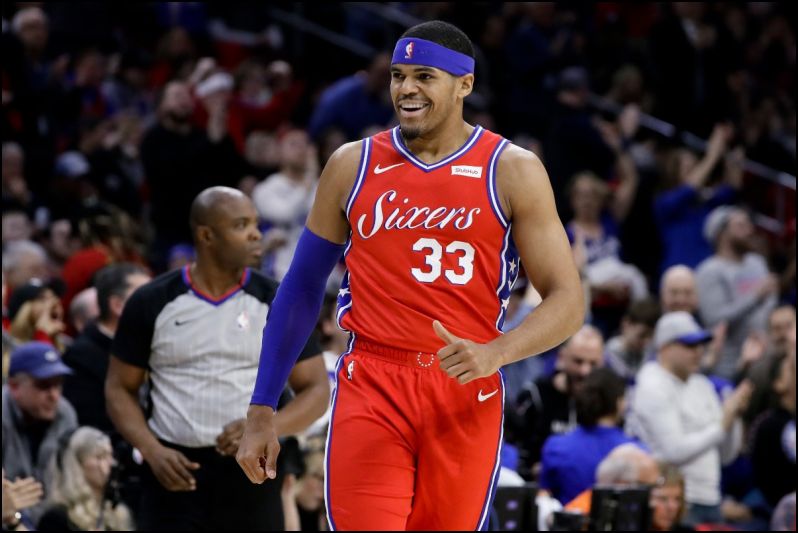 Tobias Harris, PHI vs. NY
FanDuel = $7,000
DraftKings = $7,500
With Simmons and Embiid out, there are a lot of shots up for grabs on the Sixers. Al Horford should assume the bulk of Embiid's minutes at center, but he's nowhere near the same type of offensive player that Embiid is. Harris should lead this offense moving forward and could really thrive against the Knicks, who rank inside the bottom-10 in the league in defensive rating.
Kent Bazemore, SAC at OKC
FanDuel = $4,900
DraftKings = $4,700
Has Bazemore played his way into an expanded role with the Kings? It certainly looks that way with him averaging 28 minutes across the last four games. He's done nothing to make the coaching staff take those minutes away from him, averaging 16.3 points, 6.5 rebounds and two steals during that stretch. It probably also helps his cause that the Kings won three of those contests.
POWER FORWARDS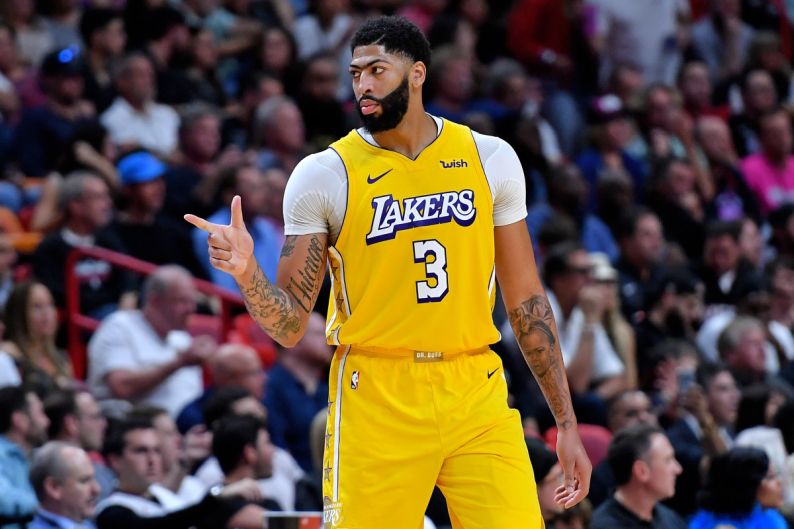 Anthony Davis, LAL at GS
FanDuel = $10,800
DraftKings = $10,300
Along with McCollum, Davis is the other no-brainer that you need to have in your lineup. This is already a great matchup for him with the Warriors sporting the sixth-worth defensive rating in the league. Add in James being out and there is no limit to Davis' upside.
Kyle Kuzma, LAL at GS
FanDuel = $4,100
DraftKings = $3,900
As we continue to try and capitalize on James being out, going with Kuzma also makes sense based on his cheap price. His usage rate for the season is only 23 percent, but that number jumps up to 26.3 percent when James is off the court. Rolling with both him and Rondo should give you the savings that you need to squeeze both Davis and McCollum into your entry.
CENTERS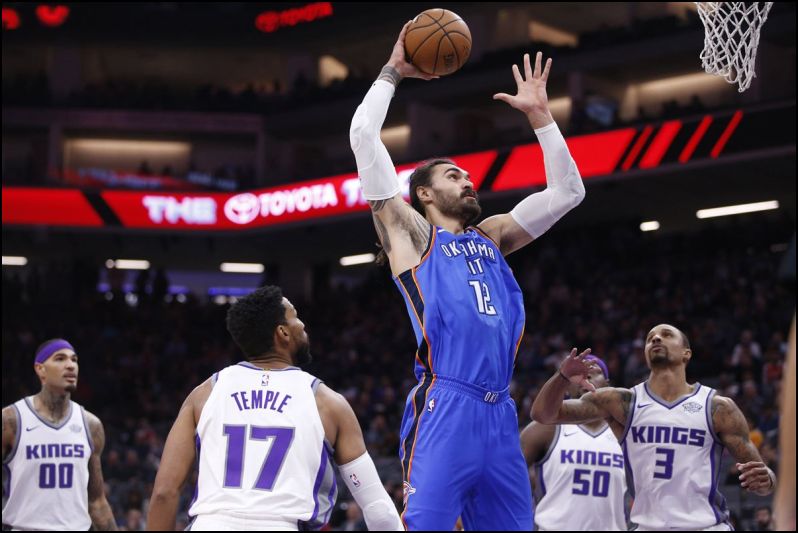 Steven Adams, OKC vs. SAC
FanDuel = $6,900
DraftKings = $6,800
The Kings are hurting at center right now, which has left them to deploy Harry Giles and Alex Len at the position. That's not exactly an inspiring duo. Adams has already been playing extremely well, averaging 15.4 points, 12.2 rebounds, 2.6 steals and 1.8 blocks across the last five games. Look for him to keep things rolling here.
Marquese Chriss, GS vs. LAL
FanDuel = $6,100
DraftKings = $5,900
There is nothing standing in the way of Chriss being a major contributor for the Warriors down the stretch. They have very little depth at center and will likely shut down Draymond Green at some point, freeing up even more minutes in their front court. Chriss has averaged 18.4 points, nine rebounds and 1.4 blocks over his last five games, so if you can't squeeze Adams into your entry, Chriss is also a great option at a slightly reduced price.
Author Bio: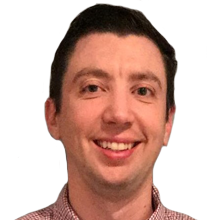 Mike has been covering fantasy sports since 2007, joining Lineup Lab in 2017. An avid player of both season-long fantasy leagues and DFS, Mike's work has appeared on numerous sites, including RotoWire, SportsLine and Sports Illustrated. He's also been featured on DraftKings' nightly show, The Sweat, and was a finalist for the 2018 FSWA Basketball Writer of the Year award. Follow Mike on Twitter @rotomikebarner.