NBA Daily Fantasy Basketball Lineup Picks 1/1/18
NBA Daily Fantasy Basketball Lineup Picks 1/1/18
Monday night holds the first NBA slate of 2018 featuring a small 4 game slate.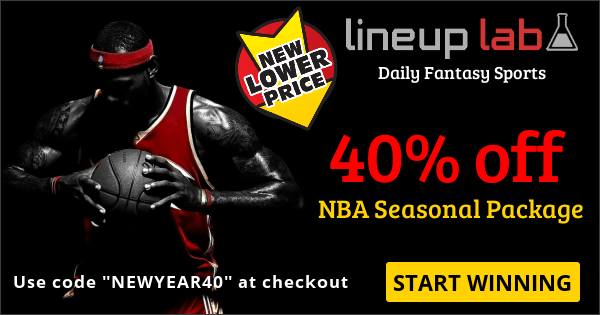 RING in 2018 with code "NEWYEAR40" at checkout for 40% off Seasonal Package
POINT GUARDS: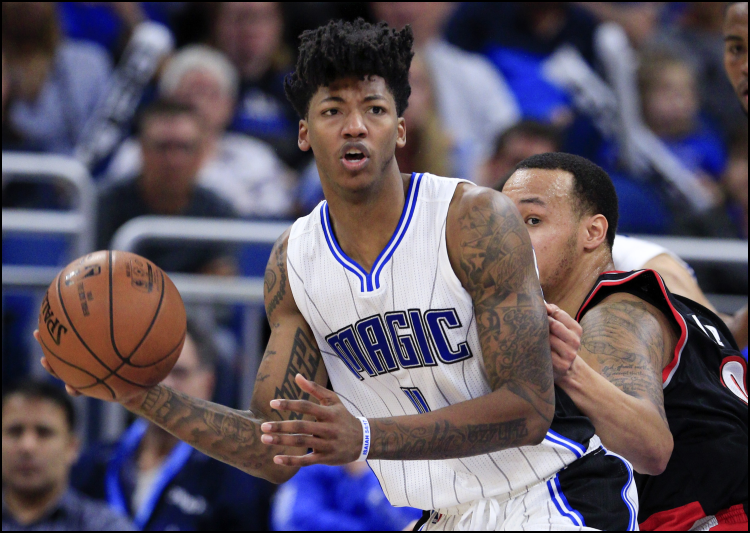 Elfrid Payton ($8,000 FD/$7,100 DK) – 
With the Magic vs. Nets game having a predicted total of 217, it's evidently projected to be high scoring. The Nets allow a massive 48.60 fantasy points per 48 minutes to the point guard position which puts Payton in a great spot. Payton has been solid to say the least for the struggling Orlando Magic this season, and runs the offense pretty well. With teammate Nikola Vucevic sidelined for a little bit, he has seen a bump in usage rate and should be able to be the foundation of the Magic offense alongside Aaron Gordon in this match-up.
Shabazz Napier ($6,000 FD/$5,500 DK) – 
With Damian Lillard injured, nobody has stepped up the plate to properly fill the void that was left more than Shabazz Napier. The Trailblazers' backup point guard has been beyond efficient in replacing the superstar for the meanwhile. He is averaging 39 FanDuel PPG over his last 4 starts and collected 3 steals in three of those four games. He has a phenomenal match-up with the Bulls today, who rank in the bottom third of the NBA in defending the position. Lillard is questionable though for this game, meaning his return would send Napier to the bench and diminish his fantasy value.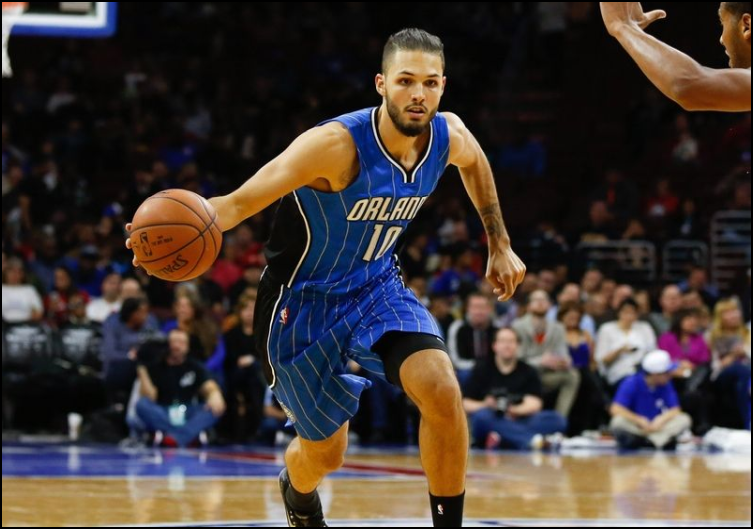 SHOOTING GUARDS:
Evan Fournier ($6,100 FD/$5,900 DK) – 
In this slate, the shooting guard options don't require you to pay up as there as a few cheap options that could benefit your lineup. One of those is Evan Fournier. He has a great match-up with the Brooklyn Nets who rank 23rd in defending SG's this season. With the absence of teammate Nikola Vucevic, Fournier reigns among the few beneficiaries in usage increase alongside Payton & Gordon. He's projected for 30.6 FanDuel points in this contest and at $6,100 you can't really complain about that bargain.
Josh Hart ($4,400 FD/$4,800 DK) – 
As the Lakers play another road game, it's likely Josh Hart will draw the start. Hart exploded or 26 points and 6 rebounds in 36 minutes in his last start, accumulating to 37.7 FanDuel points. He still remains dirt cheap as he only gets starts while KCP is dealing with his legal issues and cannot leave California. The last time Hart opposed the Timberwolves he scored 24.2 FanDuel points which is very healthy for his price tag. He also logged 38 minutes in that game so hopefully he sees the same workload tonight.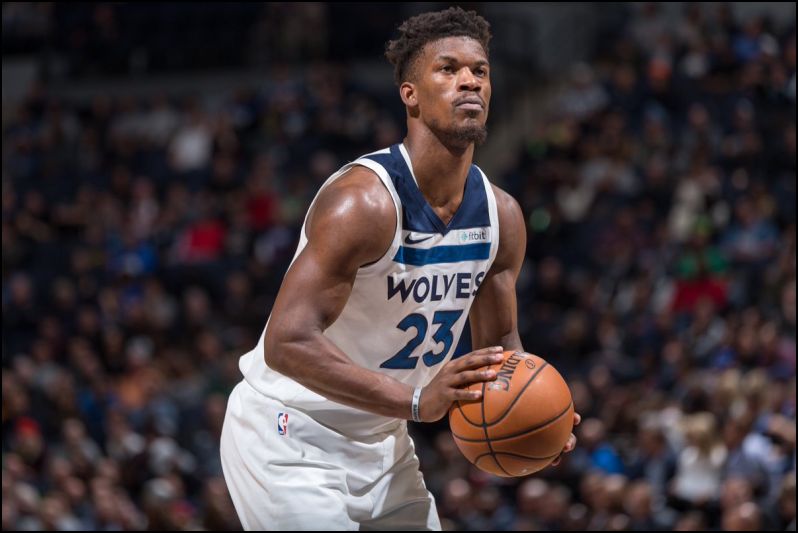 SMALL FORWARDS:
Jimmy Butler ($9,300 FD/$8,700 DK) – 
If you are going to pay up at the SF position, Jimmy Butler may be your go-to. Not only does he have a better match-up than the Greek Freak, but he is projected for around the same amount of points while being $1,600 cheaper on FanDuel. Butler is honestly too cheap and his price needs to be taken advantage of. He has scored 45+ FanDuel points in four of his last five games, making him very consistent as of recently. His match-up with the Lakers today is one of the best among SF's and is extremely appealing when making your lineup.
Corey Brewer ($3,700 FD/$3,400 DK) – 
With such a small slate you will need a dirt cheap play to get your value and help you afford the superstars available. Corey Brewer has solid upside today. In the last two games with KCP out, Brewer has seen a significant boost in minutes, averaging 30.9 FanDuel PPG in those contests. He could be seeing around the same minute increase tonight. Mixing Brewer and Hart could be a great combination in this small slate to get a decent amount of value back as well as afford players with higher price tags.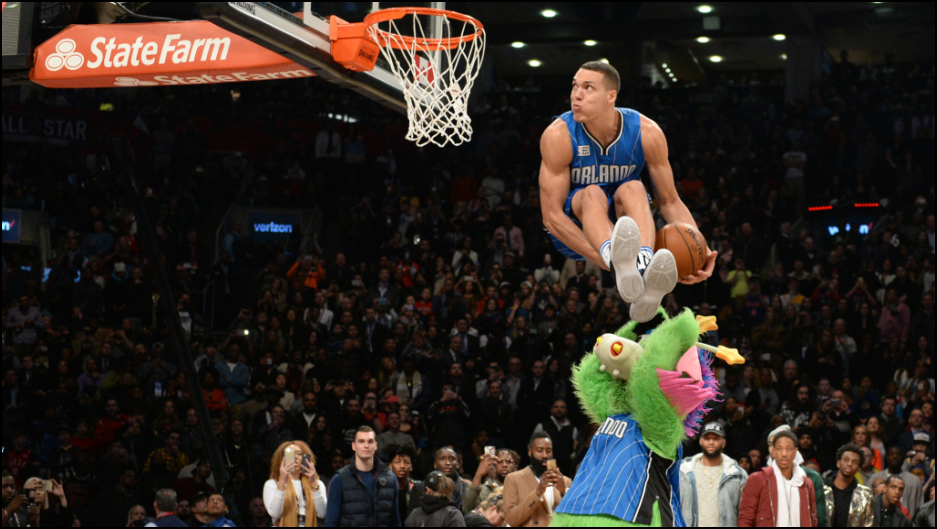 POWER FORWARDS:
Aaron Gordon ($7,900 FD/$7,900 DK) – 
The Orlando Magic offensive core is a great target for the defensively weak Brooklyn Nets. Aaron Gordon is the foundation of that core and comes at a fairly decent price. Recently coming off injury, Gordon's minutes in his first two games back have been pretty healthy, logging 30 and 35 in the two contests. He should see likewise minutes today as he's coming off a monstrous 39 point performance against the Miami Heat. Keep an eye out for Gordon in this one.
Rondae Hollis-Jefferson ($7,400 FD/$6,300 DK) – 
Nobody has been more consistent for the Nets lately than Hollis-Jefferson. He is averaging 35.5 FanDuel PPG over his last six contests, although his minutes are a bit inconsistent. In those six games, Hollis-Jefferson's minutes range from 22-36, though he has made the most of them in each game. He is projected to see 30 minutes flat today, along with a projection of 31.4 points. He could make for a decent plug-in play for your lineup.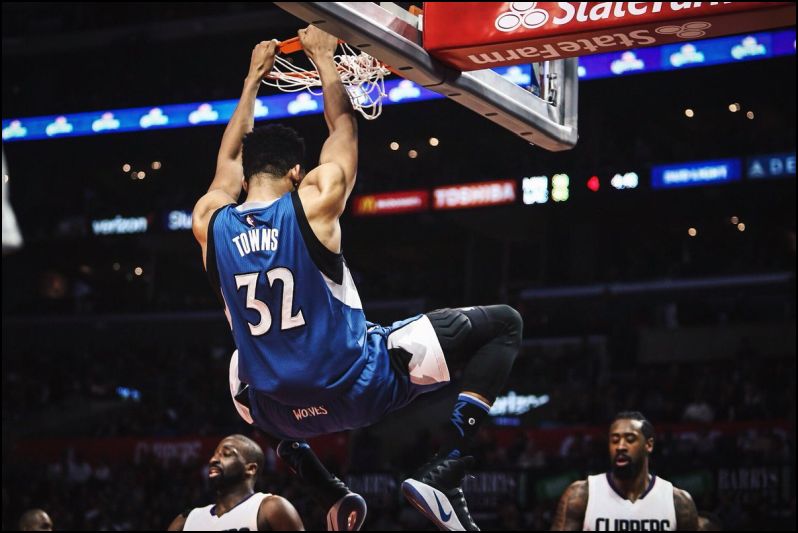 CENTERS:
Karl-Anthony Towns ($9,600 D/$9,700 DK) – 
With a projected total of 214, the Lakers and Timberwolves game is assumed to be high scoring. Towns will most likely be the primary source of offense alongside Jimmy Butler (Who is featured above). The Lakers rank 28th in the league in defending the Center position. Towns is coming off a 63.8 FanDuel scoring night posting a double-double with 6 blocks. Although he may not replicate that performance, we may see something close enough out of KAT tonight. He is definitely a player worth paying up for.
Bismack Biyombo ($6,500 FD/$5,600 DK) – 
Given the injury to Nikola Vucevic, Biyombo has been granted the starting position to take his place. He has been a rebound machine collecting double digit rebounds in three straight games. He is also averaging 32.5 FanDuel PPG in his last three games, with two of them being double-double performances. If you aren't paying up for KAT, Biyombo is your next best bet. He remains extremely affordable and appears to be capable of exceeding value in his match-up with the Nets who rank 27th in defending Centers.