*Mike Barner*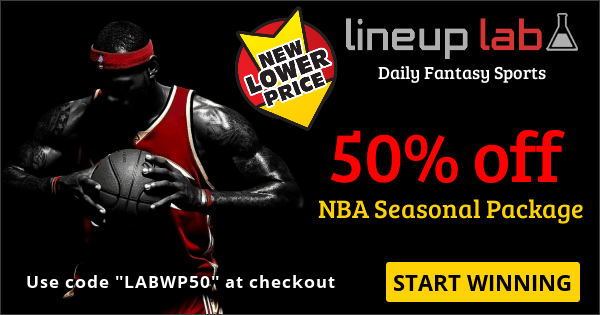 Use Code "LABWP50" at checkout for 50% off Seasonal Package
NBA Fantasy Basketball Schedule Analysis for Week 19
It's important to know the intricacies of the NBA schedule to gain an advantage over your opponent in a head-to-head fantasy league as starting your best players might not always give you the best chance to win. Here are some moves you might want to consider for your team based on the week ahead.
Teams With The Most Games – 3 Games Each
Charlotte Hornets, Cleveland Cavaliers, Philadelphia 76ers, Washington Wizards
The NBA has a short week due to the All-Star break, but players on the four teams that play three games each can give you a significant edge. Consider adding the players below who are still available in the majority of leagues.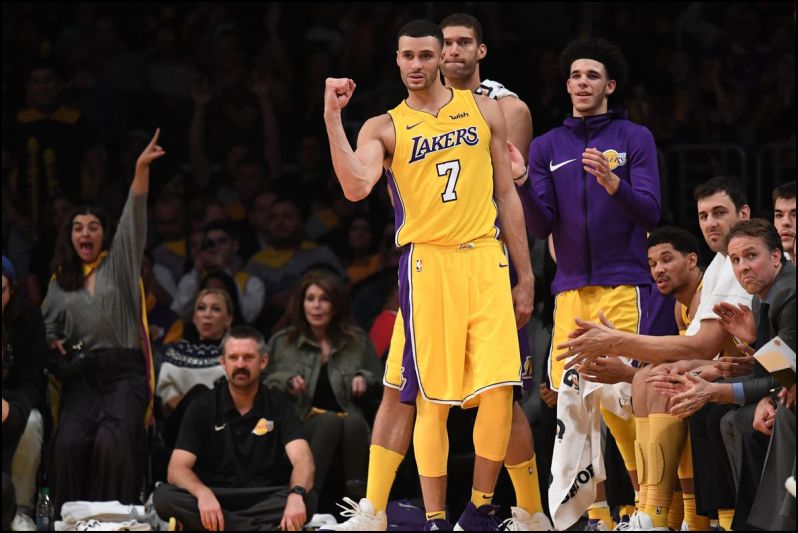 Larry Nance Jr., Cleveland Cavaliers
Nance has only averaged 23 minutes in his first two games with the Cavaliers but has had an immediate impact, averaging 9.0 points, 6.5 rebounds, 2.5 assists, one steal and one block. He was one rebound shy of posting a double-double in his second game and should continue to get more playing time as he gets acclimated to his new teammates. The Cavaliers have very little depth up front with Kevin Love (hand) out, furthering their need for Nance to become a significant contributor quickly. He's still available in 51% of Yahoo! leagues and could be a valuable addition to your lineup this week.
Tomas Satoransky, Washington Wizards
The Wizards were dealt a significant blow when John Wall (knee) was injured, but Satoransky has stepped up in his absence to be a valuable fantasy contributor. In seven games in February, Satoransky is averaging 12.6 points, 3.0 rebounds, 5.7 assists, 1.6 steals and 1.6 three-pointers. This week he faces a Sixers team that plays at the fifth-fastest pace (101.6 possessions per game) in the league, a Cavaliers team that allows the fourth-most points per game (110) in the league and a bad Hornets squad. He's still available in 70% of Yahoo! leagues and is an excellent option if you need a point guard.
T.J. McConnell, Philadelphia 76ers
McConnell's production is very much hit or miss. In two of his last four games, he had at least 10 points, eight assists and two steals in each contest. In the other two games, he had four points, five assists and one steal combined. The good news is the Sixers have a great schedule this week, playing the Bulls, Magic, and Wizards. The Bulls and Magic are two of the worst teams in the league at defending opposing point guards and the Wizards are without their best player at the position. McConnell is a bit risky, but he has upside with the added games. He's still available in 87% of Yahoo! leagues and is someone to consider adding.
Teams With The Fewest Games – 1 Game Each
Atlanta Hawks, Brooklyn Nets, Indiana Pacers, Toronto Raptors
With just four teams playing one game each this week, you could be at a significant disadvantage if you have any of those players on your team. Consider benching the players below who you might otherwise have in your starting lineup as a result.
Myles Turner, Indiana Pacers
Turner has been a disappoint this season, averaging only 13.5 points and 6.6 rebounds per game. He's still providing a lot of blocks, but he doesn't record many steals and is shooting a career-low 48.8% from the field. With just six double-doubles this season, it will be tough to get enough production from him during a one-game week. Put him on your bench until the schedule swings back in his favor with four games in Week 20.
Dennis Schroder, Atlanta Hawks
Schroder is the best player on the rebuilding Hawks, resulting in a 30.4% usage rate that ranks inside the top-10 in the league. He hasn't been outstanding outside of scoring though, averaging 3.1 rebounds, 6.3 assists and 1.1 steals this season. Based on his inability to contribute across the board, it's hard to justify starting him on your squad with only one game this week.
Spencer Dinwiddie, Brooklyn Nets
Fantasy owners aren't going to complain about the production they have received from Dinwiddie this season. He's averaging career-highs across the board with 13.6 points, 3.3 rebounds, 6.7 assists and 1.9 three-pointers per game. He continues to hold onto a starting role even with D'Angelo Russell finally healthy. His overall numbers carry value, but not enough in a week with just one game. Put him on your bench for now, but take solace in the fact that the Nets play four games in Week 20.