NBA Daily Fantasy Basketball Lineup Picks for 10/26/17
Point Guard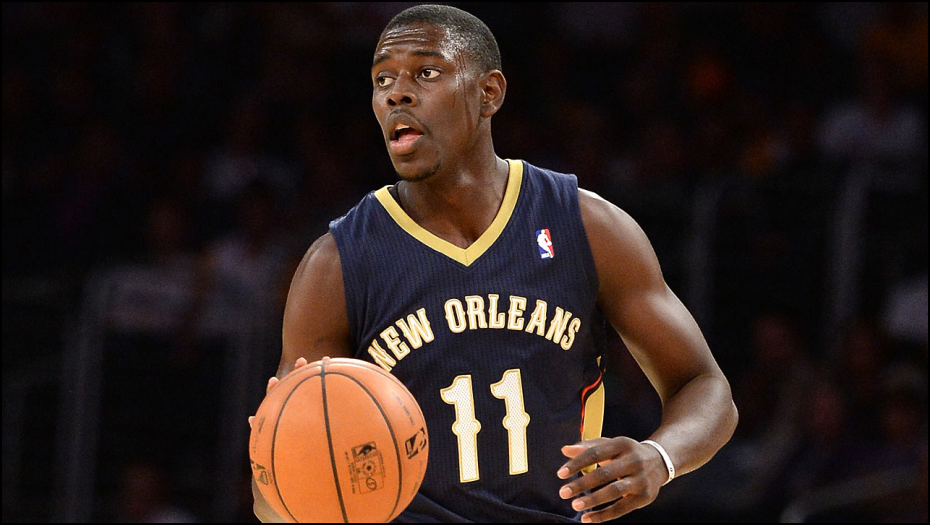 Jrue Holiday
FD $7,300 DK $6,200
Anthony Davis is currently listed as questionable, but it doesn't look good. For the sake of this article, we'll assume he's out. With just 5 games on the board, we have to take huge advantage of this situation. Holiday should be 2nd behind Cousins in terms of who benefits most here. Holiday moves over to PG with the Rondo injury and has been consistent. He'll now see an extra 5-10 shots and have his minutes locked in over 35 as long as it stays close. The price is still fair on both sites and he'll be hard to stay away from in cash games. The match-up with George Hill and De'Aaron Fox is average. Holiday is an elite cash game play and a very solid GPP play on a slate that doesn't do much at PG.
Malcolm Delaney
FD $4,800 DK $4,400
The only easy choice for me at PG is Malcolm Delaney. With Dennis Schroder already ruled out, he is locked into 32+  minutes. With just 5 games on the slate, we don't have any value this good. At least not yet (written the night before). If no value opens up as the day progresses, Delaney will be highly owned. There are a lot of studs, who we'll get to, that force you to pay down elsewhere. That elsewhere could very well be PG. The matchup with Chicago is a lot better than Miami, but not great. They play at an average pace and have a solid paint defender in Robin Lopez. Still, this is a pure opportunity play. Delaney is in the $4k's on both sites and a lock to hit value if he sees the minutes. The upside for 35 FP and a must in tournaments is quite possible.
Shooting Guard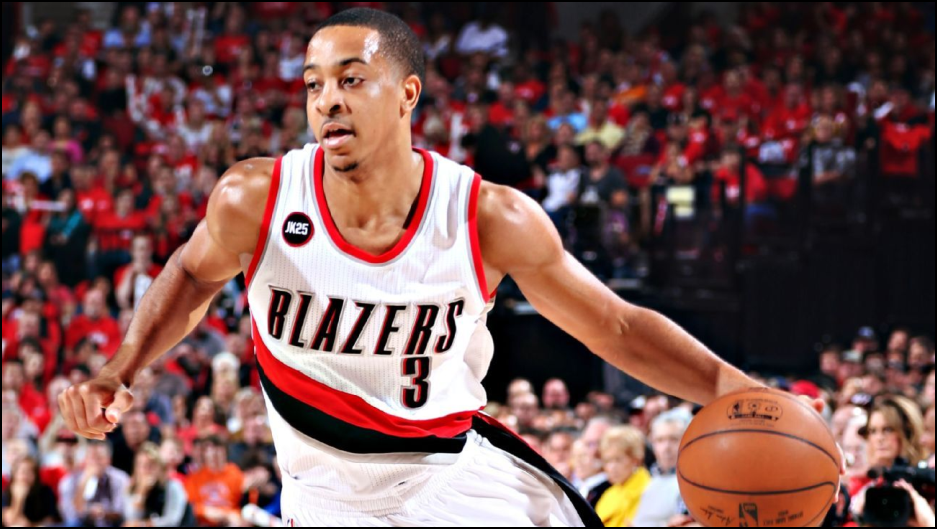 C.J. McCollum
FD $7,700 DK $7,300
This game between the Blazers and Clippers currently holds the highest O/U on the night at 212. On the Blazers side, it's McCollum and Lillard who do most of the coring. With Pat Beverley on Lillard, let's move to McCollum. C.J. will see a combo of Austin Rivers and Lou Williams, who are both pretty bad at defense in general. He will easily get his shot against either of those guys and it should lead to them finding someone else, but I'm not sure who. Beverley will be plenty busy with Lillard, so they might just have to take the McCollum blows. He is fairly priced on both sites and makes for an excellent play in both formats. This is a game I want a lot of exposure to with a 212/-2, so McCollum does that at a cheaper price than Lillard or Blake Griffin, while still having similar upside. The Clippers will struggle to guard SG's this season and McCollum will look to take advantage tonight.
Buddy Hield
FD $5,100 DK $5,000
Hield saw just 16 minutes of work last game but put up 30 fantasy points. It makes no sense. As for the 16 minutes, 3 starts saw it. I guess it was punishment. They should be right back out there for this one and see the typical 30-35 minutes a starter sees. He finally hit his groove last game and could be in for a nice stretch. if you remember correctly, Hield was about $6500 for a while last year and getting plenty of interest and putting up 30 fantasy points on a regular basis. He will definitely get back to that this year once he can get it going. This match-up with the Pelicans is very nice. E'Twaun Moore is a pitiful defender and I have no idea why he has a starting gig in the NBA. He's much worse than even Troy Daniels, who's at least elite at shooting the 3. Anyways, Hield will see a cupcake match-up that should remain very close throughout. He's a lock for 20 fantasy points with the upside for 45.
Small Forward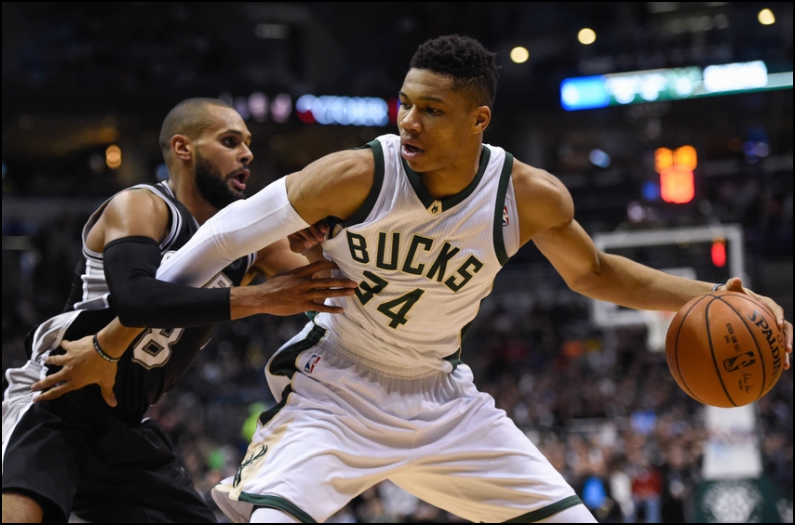 Giannis Antetokounmpo
FD $12,400 DK $12,000
Giannis is in too good of a spot to ignore. While there are some stars that we've yet to touch on,  Gianni's is right with them at the top of the list. He sees the same Celtics team he saw on opening night and dominated for 37 points and  13 rebounds. They struggled to cover him that night and will struggle just as much here. Expect Jaylen Brown to get most of the minutes on Giannis, but he won't have much success. He has held 60 fantasy points in each of his first 4 starts while also maintaining a + (+/-) in every game. You can expect Antetokounmpo to have another 60 FP night. It just comes down to the price. He is going to make you sacrifice a lot and it could bite you in the ass. Or not. With the other guys we'll touch on, they aren't AS expensive, so they don't force you into such a corner. With that being said, if you have the space for Giannis, play him without hesitation.
Dante Cunningham
FD $3,500 DK $3,300
This is 100% contingent on Anthony Davis being ruled out. Cunningham will see close to 35 minutes at the 3 and 4 if Davis is out, and while he won't be a focus of the offense, he gets involved more than enough. When AD is on the court, he'll just sit in the corner. With AD off, he will try to get down low and make things happen. Sitting at the minimum price, there's really no discussion to be had. With the studs on this slate, you need value and there isn't much of it. If Davis is ruled out, go ahead and play Cunningham for the guaranteed value in all formats.
Power Forward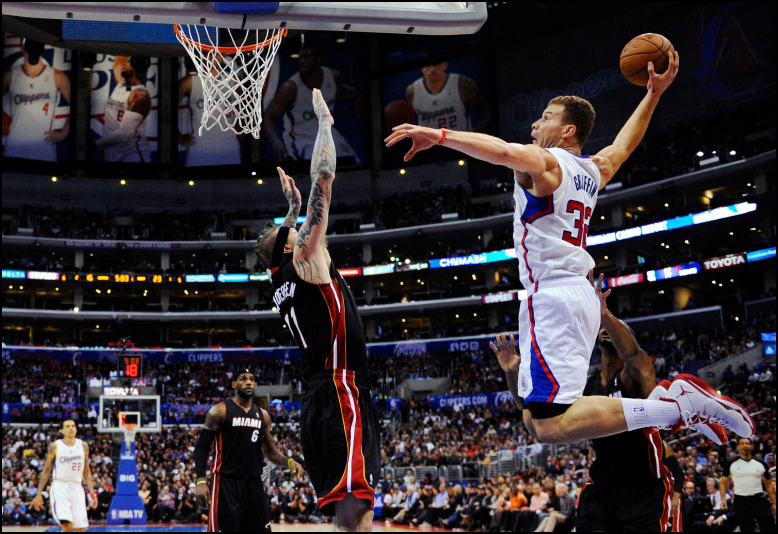 Blake Griffin
FD $9,800 DK $9,500
Here's one of my two favorite superstars. As you can see, he's nearly $2k cheaper than Antetokoumpo, letting you pay up at another position or two. This game, as mentioned, holds the highest over/under on the slate at 212. The Blazers are also just favored by 2, so Vegas expects it to stay close throughout. The Blazers have Aminu and Caleb Swanigan at PF, which is kind of sad. Aminu is fine against smaller PF's, but holds no chance against a literal monster in Blake Griffin.  This is his offense to run and he does what he sees fit. Against a Blazers team that should double him every time, my guess will be a spread out, stat-stuffing night. If the Blazers try to let Aminu take care of Griffin alone, well, no bueno. Griffin is easily my favorite PF on the board and there's no discussion to be had as long as AD remains out. It's an absolutely brutal position, so I'm guessing the ownership will be relatively high.
Zach Randolph
FD $4,500 DK $4,900
Zach Randolph has definitely fallen quite a bit from the guy he was in Memphis a couple years ago. I actually don't think his skill is much different. I just don't think his style of play is very effective in today's NBA. It's tough to center your offense around a back-to-the-basket PF who grinds out 15 seconds of shot clock every time. You throw Z-Bo back in the 90's and we discuss him as one of the greatest forwards of all time. As for tonight, he looks at a solid match-up against the presumed short-handed Pelicans frontcourt. Cousins will be focused on Nukic, which will leave Cunningham and Diallo on Randolph. Diallo should have more success, but Cunnigham will get more minutes. Randolph was one of the other starts to see under 20 minutes for punishment, so expect that to go back up tonight and make him a viable option in all formats.
Center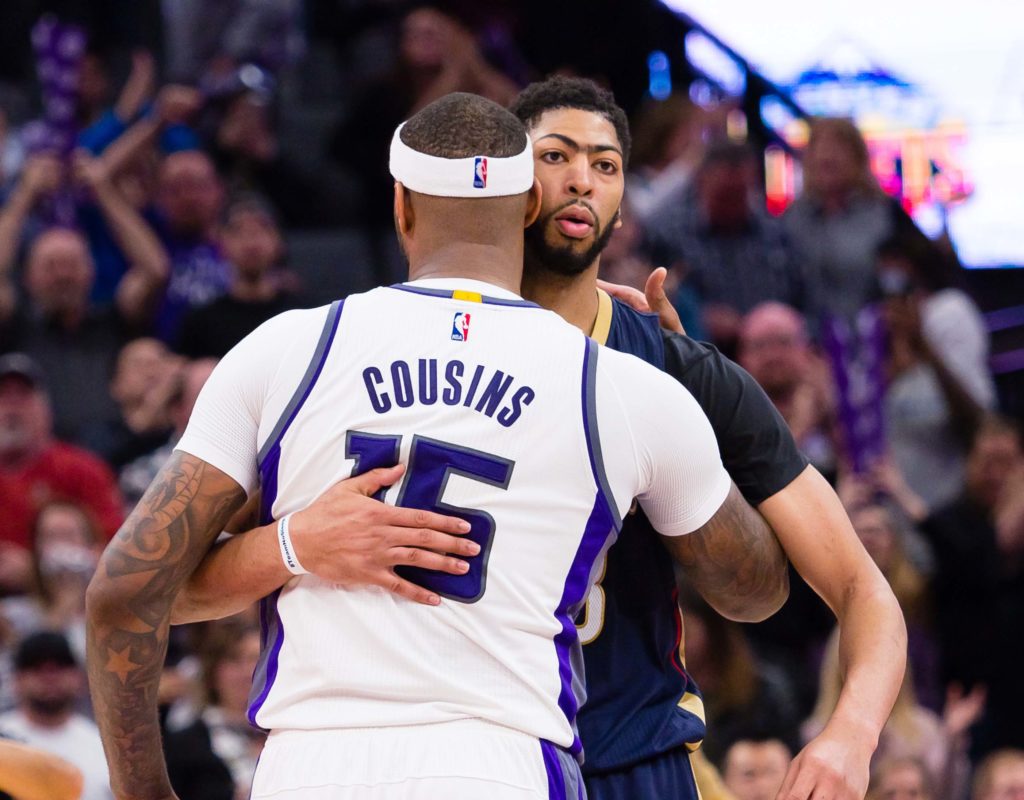 DeMarcus Cousins
FD $11,800 DK $11,500
My favorite play of the night is DeMarcus Cousins. Remember, this is all with the contingency of Anthony Davis sitting out. If he plays, the slate is a mess and I'll be moving a lot of my Cousins over to Griffin and Antetokounmpo. If AD misses like we think, this is Cousins' game. He's facing off with his old Kings that he absolutely hates. HATES. He dominated them last year and I don't take Cousins as the guy to let things go. Hey, maybe I'm wrong, lol. Expect Cousins to go out there and try to score a million points. He will likely have a good amount of turnovers without AD on the floor, but he'll more than outweigh them with points, rebounds, and assists. The Kings will likely toss WCS at Cousins for the most part. He can rebound with Cousins, but is way too skinny to deal with him in the post. Play Boogie.
Jusuf Nurkic
FD $7,500 DK $6,200
On the other side, we have Jusuf Nurkic. Cousins is a solid defender, but I don't think that will be the focus tonight. Nurkic has struggled to start the season, but if you watched last game, you get it. He is a guy they involve like crazy on offense. He was cruising last time out until he had 2 phantom fouls in 2 minutes. it put him on the bench for the rest of the half and turned what would have been a good game into absolute garbage. He should be back out there tonight for another chance at a big night. Again, Lillard doe shave Pat Bev on him, which could funnel some offense away. Nurkic is willing to shoot and wants to show what he does for an offense. He has the upside to be just like Nikola Jokic production-wise but has to maintain some level of consistency to get there. As for tonight, he's a clear 2nd to the Boogieman. Good luck!!!