*Austyn Varney*

MLB Daily Fantasy Baseball Lineup Stacks – Wednesday, September 20, 2017
Put your favorite MLB daily fantasy baseball lineup stacks from the article below in our MLB Lineup Optimizer and hit calculate. You can let it fill in the rest of the spots for you or choose your personal favorites from the MLB Player Lab.

*STARTING PITCHERS*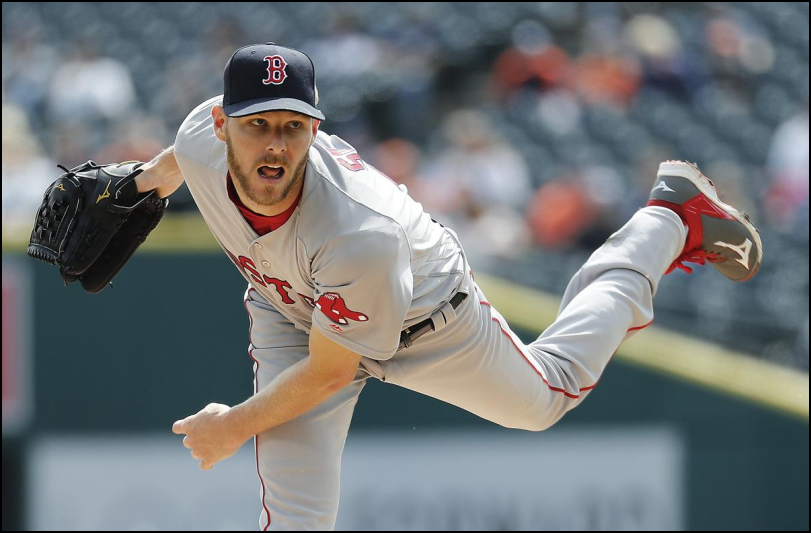 Chris Sale @ Boston Orioles
Park – Camden Yards
Opp implied total – 3.42
I'm not exactly sure how the general public will react to this standoff between Chris Sale and Robbie Ray at the top. I do suspect Sale will be higher owned, but I'm not sure by how much. I think it's a lot closer than some may have it, but still have Sale just a bit higher. The Red Sox are just 3 games ahead of the Yankees and they will allow Sale to go 110 if he's sailing. The Orioles are an explosive offense, but extremely weak past the surface. They strikeout close to 26% of the time and have held just a .321 wOBA since the break. We know Sale has had a few rough starts this season, but they're bound to happen with how he throws. You can't use them to dissuade yourself from exposure tonight. He's striking out close to 12 batters per 9 and has been the black plague to lefties at the plate. I'm not saying Chris Sale is a must by any stretch, but I do think this will be the first time his ownership under 30% in quite a long time. It just might be something to think about in tournaments. I may end up with 100% in hopes of a crazy game that boosts me way above the field.
Brad Peacock Vs Chicago White Sox
Park – Minute Maid Park
Vegas O/U – 3.30
There's also the strategy of paying down, which is just as solid on this slate. We have a few different offenses to pay up for and going down to Peacock could very well let you fit 1 or 2 more elite bats. It doesn't seem like much, but topping off a stack or getting an HR is nothing to scoff at. Peacock has also just been really good. He has demolished righties to a .238 wOBA and lefties a .322. He's striking out close to 12 batters per 9 and allowing a hard contact rate of just 32%. The White Sox are one of the worst offenses in the league and them also K nearly 26% of the time. Vegas has them expected for just 3.30 runs, which is the lowest on the entire slate. Peacock is a solid value play across the board and a guy you shouldn't ignore.
*OFFENSIVE STACKS*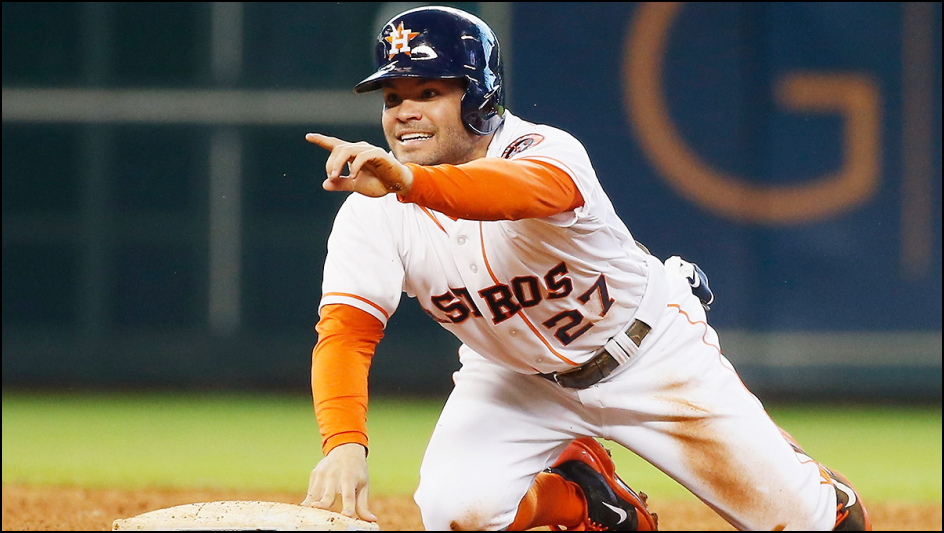 Houston Astros Vs James Shields (White Sox)
Park – Minute Maid Park
Implied Total – 6.20
Let's get the obvious one out of the way first. When James Shields is on the mound, I stack the opposing hitters. A whopping 6.20 implied total on the Astros tells you all you need to know. Him being on the road in Houston is just an utter joke. Maybe he'll prove me wrong and throw a gem, but we all know how likely that is. The reality of the situation is that he's given up a .394 wOBA to lefties and a .356 to righties. He's one of the worst arms in the entire league and struggles to make it 6 innings on a regular basis. I highly doubt he gets out of the 4th tonight, facing such a lethal set of bats. Altuve and Reddick are my 2 favorites and I wouldn't make a stack without either. After that, any mix of Springer, Bregman, Correa, Gonzalez, and McCann works. The Astros are going to put up runs and you'll need exposure to get anything done.
Main Stack – Jose Altuve, Josh Reddick, Marwin Gonzalez, George Springer
Sneaky Stack – Jose Altuve, Josh Reddick, Carlos Correa, Brian McCann
St. Louis Cardinals @ William "Rookie" Davis (Reds)
Park – Great American Ballpark
Implied Total – 5.28
Believe it or not, we may have a pitcher worse than James Shields on the slate. While William "Rookie" Davis is very young and still likely to improve, it's not often you can find numbers this bad. Against righties, a .438 wOBA. Lefties, a .436. He has only pitched a few games, so I wouldn't say it's completely fair. However, he wasn't great in the minors and this is no surprise. The Cardinals offense is dangerous in this ballpark and they can hit righties well. Matt Carpenter should be back in there tonight and is the top guy you want. Paul DeJong and Dexter Fowler are close behind. After those 3, I think you can go anywhere. Wait for the lineup to come out and grab someone who's seen a shift in the lineup. The Cardinals are rarely projected for over 5 runs and we should probably take advantage of this situation. I'm hoping for a repeat of that run-fest last night in Cincy.
Main Stack – Matt Carpenter, Dexter Fowler, Paul Dejong, Jose Martinez
Sneaky Stack – Matt Carpenter, Dexter Fowler, Paul Dejong, Yadier Molina