NBA Daily Fantasy Basketball Sleepers Lineup Picks for 3/13/18
*Austyn Varney*
NBA Daily Fantasy Basketball Sleepers Lineup Picks for 3/13/18
NBA Daily Fantasy Basketball Sleepers Lineup Picks for 3/6/18. Put the picks into our lineup optimizer and generate lineups. Find out how to create your own floors and ceilings in Mike's new videos on our Facebook Group. If you need any help in fantasy or just want to come join in on the fun we highly recommend requesting a join. Sign up for our Newsletter and try our Playerlab tool, where you can filter the stats that matter the most and find the value players that are low-owned on FanDuel and DraftKings like George Hill and Patrick Patterson.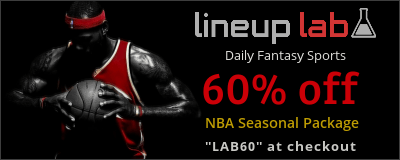 Use Code "LAB60" at checkout for 60% off Seasonal Package
Point Guard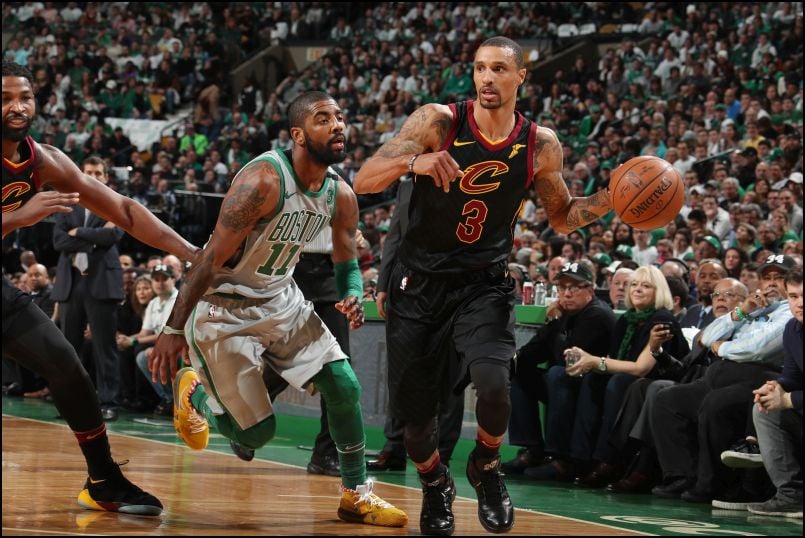 George Hill
FD $4,700 DK $5,100
Welcome to NBA Tuesday! We have 11 games on our hands tonight with a whole lot to look at. With that being said, there are certainly a few spots to focus on. The Cavaliers are probably the biggest of which. Facing off with the Phoenix Suns, we are going to touch on a ton of them. You can also play the more expensive guys like LeBron and Nance Jr. Let's start with George Hill, who's made himself into a huge part of this offense. He's picking up 30+ minutes on most nights and has averaged 1.16 FP per minute while on the floor. His price is still very fair on both sites around $5k and you're only needing 25 fantasy points. The Suns have ranked 25th against PG's on the season and 28th since Payton joined the squad. Hill is a lock at the price and a great way to pay up elsewhere.
Emmanuel Mudiay
FD $4,900 DK $5,000
If you're not a fan of Hill because you already have enough Cavs or for whatever reason, Emmanuel Mudiay is a very solid option. I think some may look at him as risky, but I have to disagree. If you look at his last 5 games, he's been under 25 minutes just once and has been over 30 twice. Unlike Burke, Mudiay may have a real future in this league as a prominent PG. Remember, he was drafted just 3 years back as a top 5 pick. He's not just a shooter who doesn't get anyone else involved and puts up big numbers. Mudiay isn't as explosive, but he stuffs the stat sheet and is very safe when given the opportunity. the Mavs are an extremely underwhelming offense and DSJ is the last PG I'm scared of with the size of Mudiay. I'll have him in both cash games and tournaments, but do like George Hill in a vacuum just a bit more.
Shooting Guard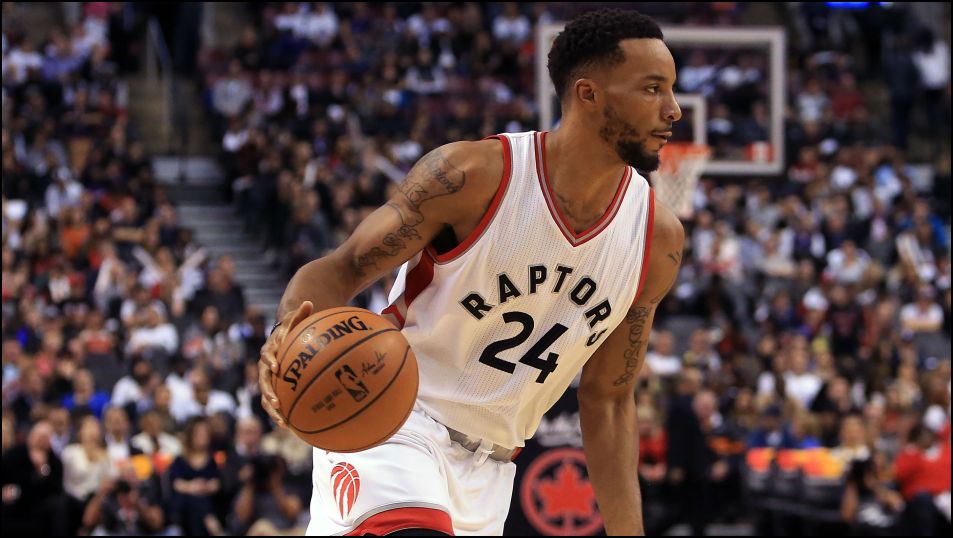 Jordan Clarkson and J.R. Smith
FD $3,700 – $4,600 DK $4,000 – $5,200
We're right back to this Cavaliers squad with another 2 very solid value plays. When a team like the Cavs is facing the Suns and has a 230 total with just a 7 point spread, you're forced to focus on the game. When you add the fact that Rodney Hood is doubtful, these 2 guys can't at all be ignored. Let's start with Jordan Clarkson. His only concern is minutes. If Hood is eventually ruled out, it's safe to assume 25+ mins and easy value. He will be in 100% of my cash games if Hood is ruled out. You then get to J.R. Smith. He's always volatile and reliant on his jumper, but I think you have to live with that against the Suns. As long as he's not ice cold, he will get open shots and plenty of them. He's jumped between 25 and 35 minutes all of this month and should be locked into the higher end if Hood is eventually ruled out. You can play Korver, too, but I personally hate this match-up as they prefer him in halfcourt games where he can separate the defense and get some off-ball attention away from Lebron. For me, Clarkson will be in every lineup and J.R. won't be far behind. That's only if Rodney Hood is out as we expect.
Norman Powell
FD $3,700 DK $3,200
If you need to pay way down, Normal Powell has picked up 21, 28, and 31 minutes over the last 3 games. It's far from exciting and I'll be on J.R. Smith over him, but it's an option if you're off the Cavs. Powell has shown upside plenty of times and has averaged just under 1 FP per minute on the season. If he gets 25-40, he should hit value at that garbage price. He gets to face off with the Brooklyn Nets, so there's no better match-up for a guy that thrives on running the floor and creating mismatches. Powell isn't going to be on more than 2 or 3 of my teams, but he's far better than anyone else under the J.R. Smith price tag. Take that for what you will.
Small Forward
Nemanja Bjelica
FD $5,800 DK $6,200
We're getting a little expensive here, but I just don't like any value here at SF. LeBron is the guy everyone wants and we will all be trying our best to get there. Bjelica is my 2nd favorite at the position. Let's just look at the last 3 games to see why. 40 minutes, 40 minutes, and 45 minutes. He's put up 40 fantasy points in 2 straight games and has had no problem taking some big shots. He's a big part of this team at this point and will get a lot of minutes in the playoffs after this stretch. Tonight, he sees a Wizards squad that ranks 27th against small forwards. He's fairly priced on both sites and I'm a fan in all formats. The minutes are a lock and there's only so bad you can be in 40+ minutes of this match-up.
Rudy Gay
FD $4,400 DK $4,800
Like I said, the value here is pretty weak. Full disclosure, I'm doing my best to get Nemanja Bjelica and LeBron in every lineup. It's a limb I'm looking to die on tonight. With that being said, ic an appreciate Rudy Gay and his value in the mid-$4k's. Seeing 22+ minutes a night, you can at least guarantee 15 FP. It's not great, but better than anyone else in this pricing range. We know the upside Gay has if given the minutes, so I don't hate him in tournaments. The match-up with Orlando is fine, ranking 22nd against the position since the ASB. I don't love the spot and won't be going here myself, but Gay is my favorite way to pay down if I had to.
Power Forward
Jeff Green
FD $3,800 DK $3,900
I gave you a position off from the Cavs at SF, because, well, we know what to do there with the Cavs. We're now to PF and right back at it. On the high-end, Larry Nance Jr. is one of the top plays on the entire night. With Tristan Thompson still out, he's locked into minutes and Lebron loves playing with him. If you want to get cheaper, Jeff Green is a very solid option. I don't think he's a very good basketball player, but it doesn't really matter if he's going to get the minutes. He loves shooting the ball and I guess he's going to keep doing so until they start going in. The Suns give up as many open 3's as anyone in the league and he's far more athletic than any of the big men that Phoenix will throw his way. The price is insanely low on both sites and you're only needing 15-20 in cash games. That shouldn't be tough at all in this match-up.
Patrick Patterson
FD $3,600 DK $3,300
This just hinges on Steven Adams. Adams went into yesterday questionable and then hurt his hip after 20 minutes of court time. You can't expect them to toss him out the next night against the lowly Hawks. Patterson picked up 20 minutes for the 3rd straight game and you can definitely expect 30 if Adams happens to miss. Especially against a Hawks team that he can use his perimeter work against. Dewayne Dedmon has trouble leaving the paint and Westbrook will love to stretch the floor and create open driving lanes. He's too cheap on both sites and one of my favorite plays on the slate if Adams is ruled out. I like Jerami Grant, too, but don't think his minutes are impacted as much by Steven Adams.
Center
Tyson Chandler
FD $4,300 DK $4,500
We've touched on a lot of Cavs up to this point, but have managed to ignore the Suns. Devin Booker is one of the best plays on the slate and will be on most of my teams. Elfrid Payton and Dragan Bender are interesting, too. I just liked other guys a bit more. Now at center, we can look at Tyson Chandler. With Thompson out, the Cavs struggle with size. Chandler might not be great at this point, but his size is still there and he's good at using it. If it stays close and he gets minutes, count on a small double-double. Personally, I want Jokic and Howard at center. I won't be on Tyson Chandler myself, but he's just a very solid punt play that can put up 25 FP if things break his way. Full disclosure, I'm looking to pay up at this position by using guys we've touched on throughout the article. Good luck tonight!