*Mike Barner — @rotomikebarner*
There are few days in the NBA season as exciting as the Christmas Day slate of games. The league uses this day to showcase some of their best teams, which also means a lot of the top players will be in action. That means plenty of elite options in DFS will be taking the floor. In order to fit some of those players into your entry, here are some cheaper value plays to consider. Don't forget to sign up for our Newsletter and try our Playerlab tool, where you can filter the stats that matter the most and help build a winning entry on FanDuel and DraftKings.
POINT GUARDS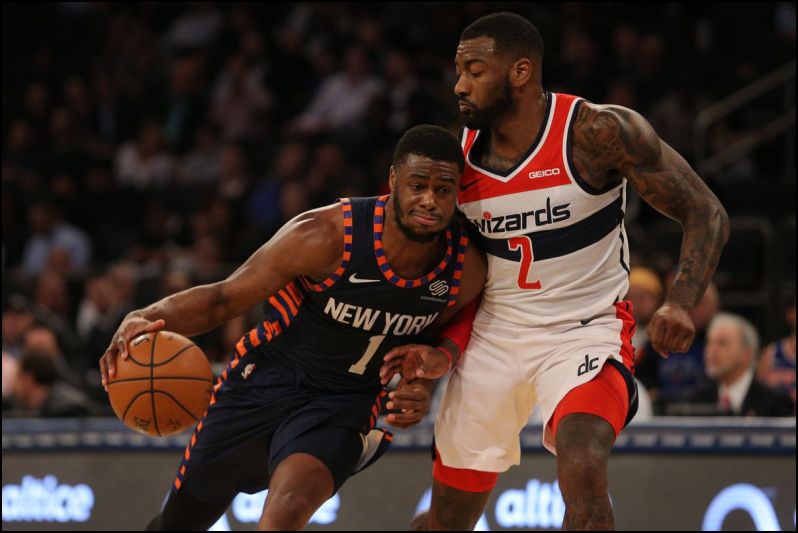 Emmanuel Mudiay, NY vs. MIL
FanDuel = $6,400
DraftKings = $6,900
The Knicks have changed up their rotations throughout the season, which left Mudiay with little playing time at the start the year. However, he was inserted into the starting lineup in the middle of November and has yet to relinquish the role. He's been especially hot of late, averaging 20.3 points, 3.3 rebounds, and 5.5 assists across 11 games in December. His price has increased significantly, but it's still reasonable enough to warrant considering him for your entry.
T.J. McConnell, PHI at BOS
FanDuel = $3,900
DraftKings = $3,600
With the return of Markelle Fultz (shoulder) nowhere in site, McConnell will continue to be one of the main guards off of the bench for the Sixers. Don't count on him to score much, but he's provided respectable all-around contributions by averaging 8.4 points, 2.4 rebounds, 4.3 assists, and 1.4 steals across 10 games in December. At near the minimum price on both sites, his secure role off the bench gives him some appeal in tournament play.
SHOOTING GUARDS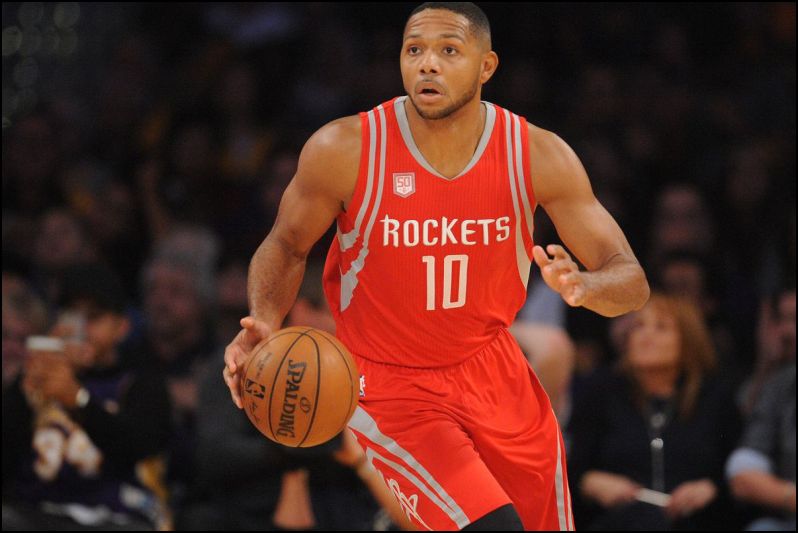 Eric Gordon, HOU vs. OKC
FanDuel = $6,000
DraftKings = $5,800
Gordon is only averaging 15.3 points per game this season, which is his lowest mark since joining the Rockets. His usage rate of 22.5 percent is down over two percentage points from last season, but he has a great opportunity to be productive for at least the next couple of weeks with Chris Paul (hamstring) out. Across six games in which Paul has missed this season, Gordon has averaged 21.8 points and 4.3 three-pointers.
Marcus Smart, BOS vs. PHI
FanDuel = $5,400
DraftKings = $4,400
Smart has been an important part of the Celtics success in recent years, but he's averaging a career-low 26 minutes per game this season. With the talent that they have across the board, his playing time is likely to remain limited. His scoring numbers have really suffered, but he's remained DFS relevant with 4.2 assists and 1.9 steals per game. With the Sixers playing at the eighth-fastest pace (102.6 possessions per game) in the league, Smart might even receive a few more opportunities to provide value Tuesday.
SMALL FORWARDS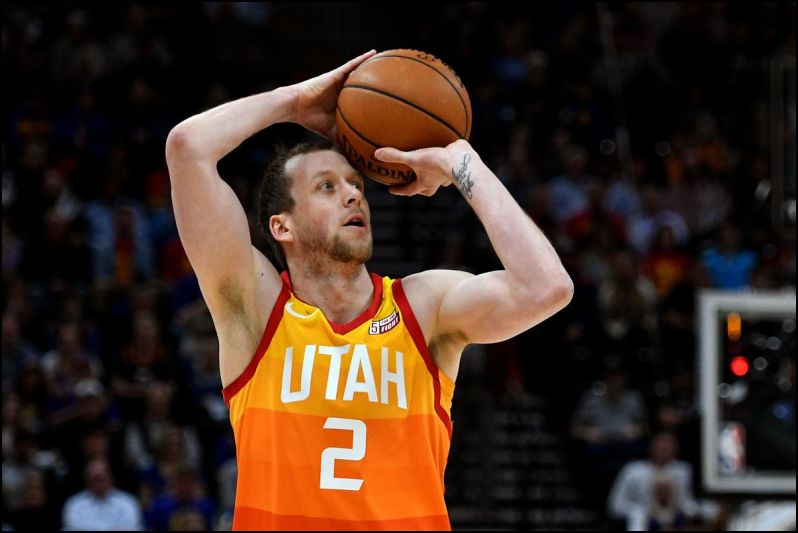 Joe Ingles, UTA vs. POR
FanDuel = $6,000
DraftKings = $5,700
Ingles entered this season having made at least 44 percent of his three-point attempts in both of the last two seasons, but he's only shooting 38.1 percent this year. Luckily, his usage rate has jumped to a career-high 17.9 percent, which has helped him to still average 12.1 points per game. He's also chipped in 3.9 rebounds, 4.8 assists, and 1.6 steals a game, leaving him with valuable all-around contributions.
Evan Turner, POR at UTA
FanDuel = $4,400
DraftKings = $4,000
Turner's career hasn't gone the way some had expected after he was selected with the second overall pick in the 2010 Draft. However, he's become a critical member of the bench for a Blazers team that has had plenty of success during his tenure with the team. He doesn't receive a ton of scoring opportunities, which has left him to average just eight points per game. However, he's also averaging five rebounds and 4.1 assists per contest, his highest marks in both categories since joining the Blazers. Even with his limited offensive upside, the savings he could provide your budget combined with his production in other categories leaves him with some appeal in tournament play.
POWER FORWARDS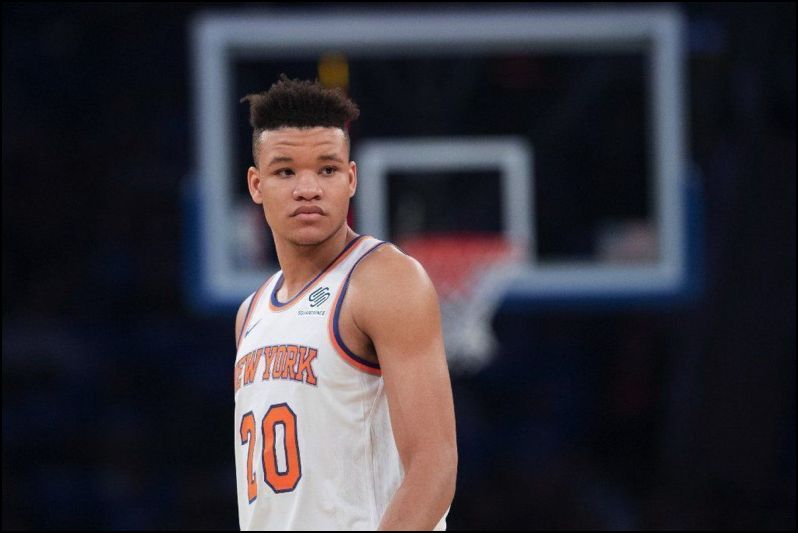 Kevin Knox, NY vs. MIL
FanDuel = $6,300
DraftKings = $5,600
Mudiay isn't the only Knick who has come alive of late. Knox, their promising first-round pick, has been on a scoring binge of late, averaging 20.3 points and three three-pointers across his last seven games. He's also chipped in 6.6 rebounds per contest during that stretch, leaving him with plenty of upside despite his lack of assists or defensive stats. There is some concern that the Knicks could get down big against a far superior Bucks team, but with them looking to develop Knox, his playing time is fairly secure. Case in point, he's logged at least 35 minutes in each of the last four games in which they have lost by at least 11 points.
Marcus Morris, BOS vs. PHI
FanDuel = $6,000
DraftKings = $5,900
After sitting out two games due to a knee injury, Morris returned to log 20 minutes Sunday against the Hornets. The Celtics didn't need to play him much in a lopsided win, but he still scored 12 points to go along with eight rebounds. Despite the Celtics' loaded depth chart, Morris is having one of the best seasons of his career by averaging 14.8 points, 6.6 rebounds, and 2.2 three-pointers. The Sixers are extremely thin at power forward after trading Dario Saric to the Timberwolves, leaving Morris with the potential to thrive in this contest.
CENTERS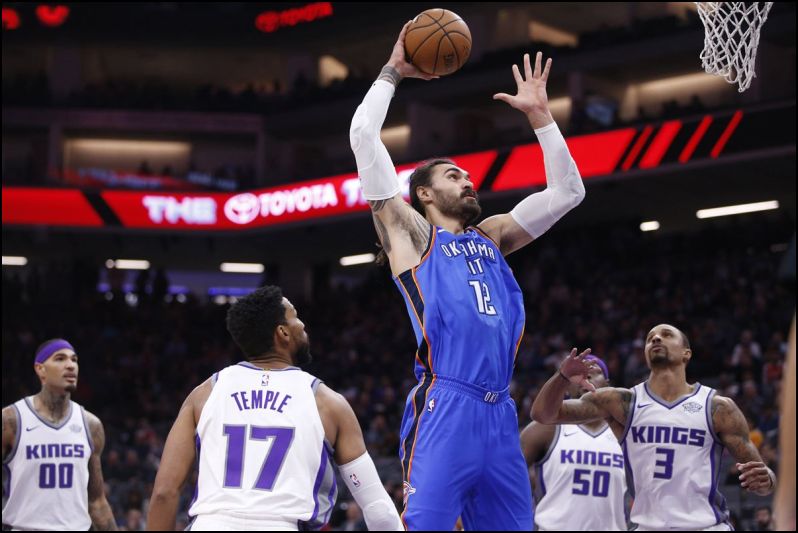 Steven Adams, OKC at HOU
FanDuel = $7,200
DraftKings = $6,700
Russell Westbrook and Paul George are clearly the offensive leaders for the Thunder, but Adams is no slouch himself, averaging a career-high 16.1 points per game. He's been a terror on the glass, as well, averaging 10 boards a night. The Thunder added Nerlens Noel to provide some depth behind him, but Adams is still logging 34 minutes a game. While he's not an overly cheap option, Adams has a high floor considering his price tag.
Brook Lopez, MIL at NY
FanDuel = $5,300
DraftKings = $4,300
The Bucks are currently the second seed in the Eastern Conference, just one-and-a-half games behind the Raptors. It might not have been a flashy pickup, but the addition of Lopez over the summer is one of the key reasons for their hot start. Giannis Antetokounmpo is a monster, but he thrives in the paint. Having Lopez on the floor alongside him provides valuable spacing since opposing big men have to guard him on the perimeter. There aren't a lot of great cheap center options Tuesday, but Lopez's ability to hit three's and block shots at least makes him someone to consider.