NBA Daily Fantasy Basketball Sleepers Lineup Picks for 2/6/18
*Austyn Varney*
NBA Daily Fantasy Basketball Sleepers Lineup Picks for 2/6/18
Tuesday's 8-game slate leaves slim opportunities. You know who the studs are, but do you know who the cheaper daily fantasy basketball sleepers are that could make your lineup stand out amongst the rest in a GPP? Sign up for our Newsletter and try our Playerlab tool, where you can filter the stats that matter most and find the value players that are low-owned on Draftkings & Fanduel like Tyler Ulis and Josh Hart.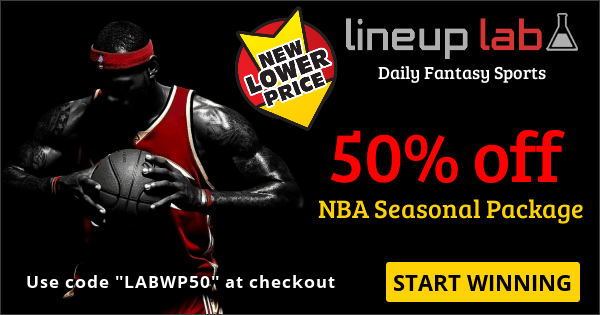 Use the code "LABWP50" at checkout for 50% off Seasonal Package (including playoffs)
Point Guard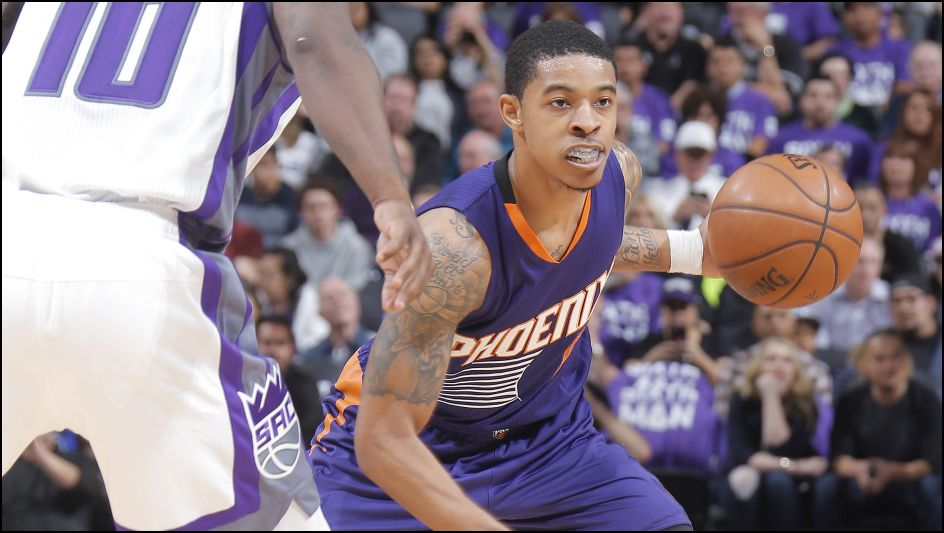 Tyler Ulis
FD $3,700 DK $4,200
Devin Booker has already been ruled out for this game and Tyler Ulis was named the starter. For once, the Suns have made it easy on us. They typically encrypt their injury data, but it looks like we can count on Ulis to run the point and play heavy into the 30's. Ulis has always been a very productive guy when on the floor and it always just comes down to how many minutes we can get him on the floor for. With both Booker and Canaan out, you can only assume he gets over that 30 mark. I personally wouldn't be surprised to see him get close to 40. He's trusted by the coaching staff and has played 30+ minutes for long stretches before. The match-up against the Lakers is obviously tremendous as a team that loves to run and gun. They play at the 6th fastest PACE in the league and will do their best to match the PACE the Suns play at. Ulis is a tremendous option in all formats and one of my favorite plays on the entire slate.
Andrew Harrison
FD $5,400 DK $5,000
Even with Mario Chalmers back in action, Andrew Harrison managed to pick up 30 minutes last game. He's concreted himself as the starting PG with Conley out and can be relied on night in and night out. His price has slowly risen, but you're still looking for just 25-30 in cash games at $5k. The match-up against Atlanta is also exceptional, as they rank 24th against the position. Harrison isn't the most exciting guy to watch or roster, but he's safe, cheap, and in a good match-up. You can do a lot worse. I still prefer Ulis as one of my favorite plays on the entire slate, regardless of price.
Shooting Guard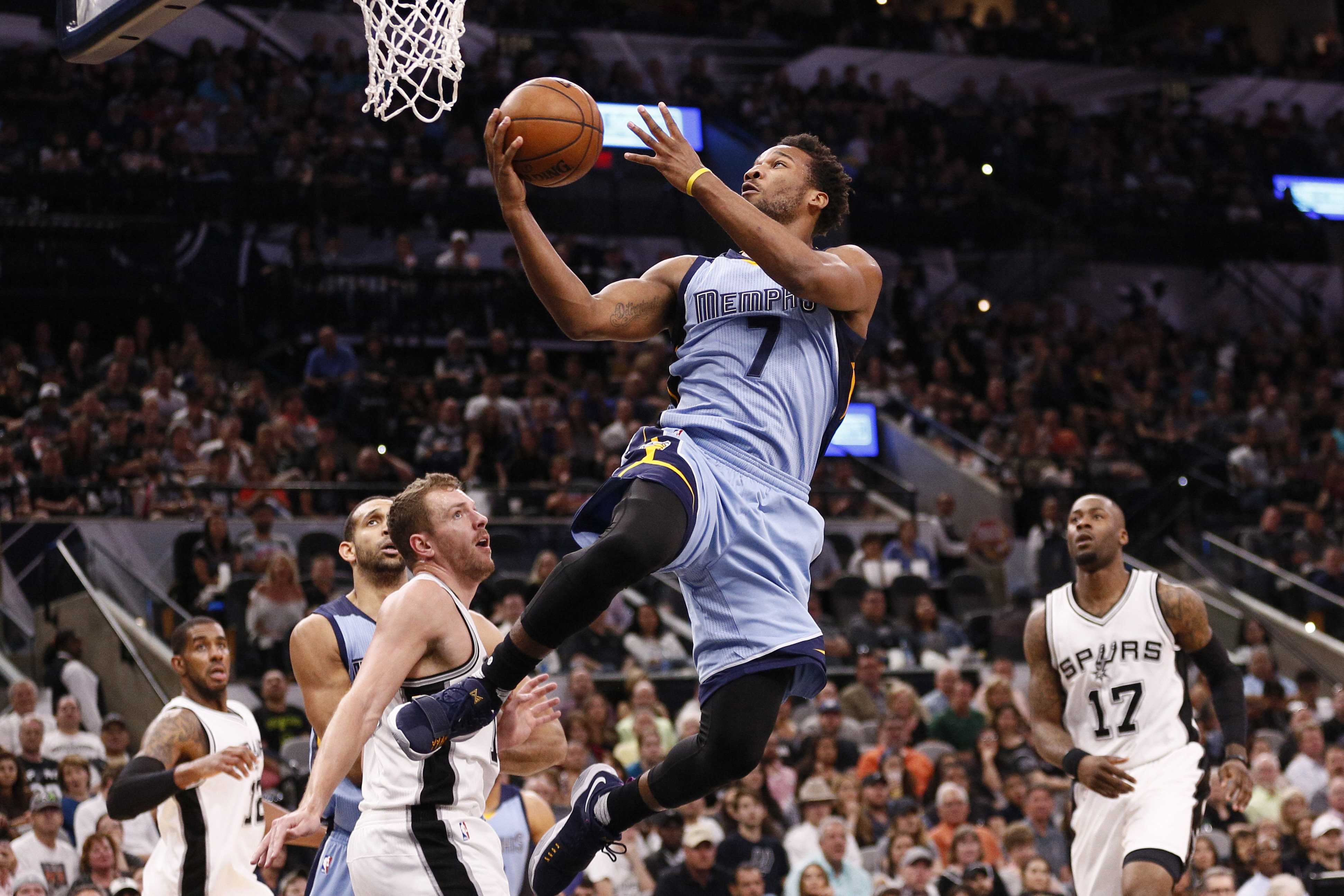 Wayne Selden
FD $3,800 DK $4,400
Wayne Selden is currently questionable, so we don't know where we will end up going here. If Selden plays, he's seeing 30+ minutes at close to minimum-price. If he's out, Ben McLemore and Mario Chalmers will pick up some big minutes. It would put Chalmers in play for sure. With that being said, I do expect Selden to suit up. He's been playing extremely well and has been getting more and more comfortable with every start. Assuming he plays, expect 30 minutes and 18+ fantasy points. His upside is well noted and I don't see many reasons to stay away if he's cleared to play.
Josh Hart
FD $5,000 DK $4,300
Josh Hart is one of the better plays on this slate. Let's sort out the mess. Though listed as a SG and starting at PG, he's playing SF. With Lonzo Ball out, its been Ingram looking to run the offense. Hart has been touching it a ton, but often in scoring situations. I just think there may be a confusion about who this guy is. He's a scorer and rebounder. There's a reason he doesn't do much facilitating. We know the match-up against Phoenix is incredible and it's even better with Devin Booker missing. Hart is a lock for 30 minutes, 25 fantasy points and cash game value. I'll personally have 100% exposure in hopes he gets hot and reaches 40 or 50. It's definitely a real possibility with Ball out of the lineup.
Small Forward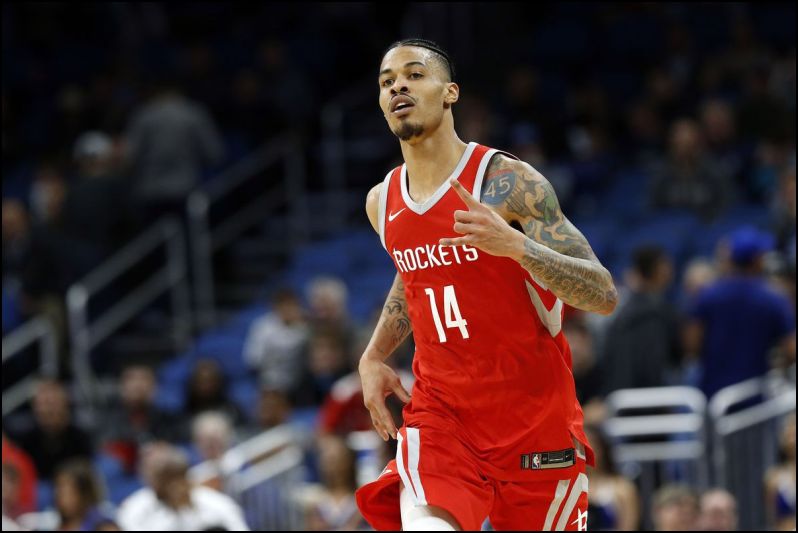 Gerald Green and P.J. Tucker
FD $4,800 – $3,900 DK $5,300 – $4,000
With Trevor Ariza fully expected to remain out tonight, Gerald Green and P.J. Tucker have to be in play. Why? The Nets. If they were facing a solid defense, I could easily pass. Neither are playing exceptionally and are fairly priced. However, we know just how terrible the Nets defense is. The Rockets are going to put up points and both of these guys will see minutes, whether it's a blowout or not. In tournaments, I'll have a whole lot of Gerald Green. If he gets hot against Brooklyn, I can only imagine. Tucker is always safer and a solid cash play at near-minimum priced, but you won't find 30 FP there. If that's the goal, take a shot on Gerald Green or pay up for one of these next guys. Make sure Ariza is still out and plug either one of these guys in against a bottom 3 NBA defense.
T.J. Warren
FD $6,800 DK $6,700
Fine, these guys aren't necessarily cheap. They are, however, value in the sense that they are far too cheap for their expected performance. With Devin Booker rules out, give Warren and Jackson 5 minutes each, at least. Jackson could easily move over against Hart and play 35+. Either way, both of them will see huge minutes and the match-up against the Lakers is obviously great (27th against SF). Warren will lead the offense tonight and 15-20 shots wouldn't surprise me in the slightest. He's the only real guy on the floor that will dictate the ball and he's around guys who have 0 problem at all passing it up. He's going to be a guy I have close to 100% of. As for Jackson, he's a bit more risky and reliant on his scoring ability. With that said, I'll have cash game exposure because of the match-up and minutes bump. I'm just not as comfortable as I am with any of the other 3 guys above. Small forward is pretty nice and we didn't even touch on Giannis, LeBron, or KD. Yikes.
Power Forward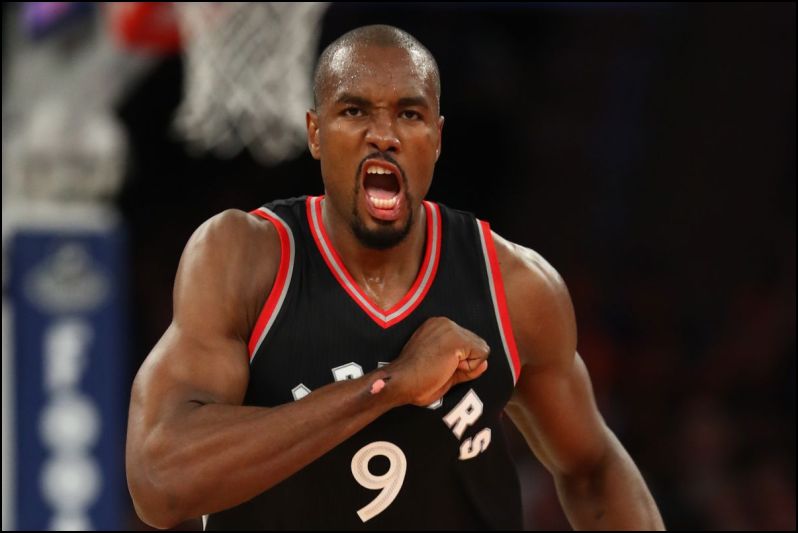 Ryan Anderson and Luc Richard Mbah a Moute
FD $4,200 – $4,300 DK $4,700 – $4,200
I know, another Houston Rockets combo. Both Anderson and Mbah a Moute are seeing over 30 minutes and are looking at an ideal match-up. Against power forwards, they rank dead last in the NBA. Dead last. 30th. Minaj a Moute is pretty safe in this style of game, but I can't lie. I'm still attracted to the upside Ryan Anderson brings. We know the 3 point ball can fall with ease on occasion and it'll turn into 30+ FP without effort. I'll personally be all over RyNo for that reason, but see Mbah a Moute getting to 25 fantasy points with ease. In cash games, I'll go there. It'll be Quincy Acy manning the 4, who can barely keep up with himself, let alone anyone who can shoot. Both Anderson and Mbah a Moute are worthy of consideration in all formats.
Serge Ibaka
FD $4,800 DK $5,000
I can't sit here and guarantee Serge Ibaka hits value. I surely could if I could guarantee the minutes, but 22-25 is a real possibility at this point. So is 32-35, though, and at this insane price, I may be willing to take a chance. We know Ibaka is productive when on the floor and will still get close to 20 if on the low-end side of his minutes. He could easily work into the 30's if part of the down-the-stretch lineup, but that's up in the air. We just know he's under $5,000, which is unacceptable for a guy with his skill. Against a Boston team that should keep it extremely close, I expect closer to 35 minutes. Tatum is a solid defender, but more effective on smaller players. Ibaka will have no issue producing when matched up. I will guarantee at least 20 fantasy points.
Center
Tyson Chandler
FD $4,200 DK $4,700
Tyson Chandler saw 27+ minutes in 2 of the last 3 games, so you have to pay attention here. For one, Tyson Chandler is an extremely talented player. Evan at his old age, he's always putting up numbers when given the opportunity. Especially against an interior like the Lakers that can't defend anyone. On the season, they rank 21st against the position. Assuming Chandler gets the minutes, he will get over 20 fantasy points with ease. Personally, I like paying up at center tonight. With that being said, Chandler can be played in all formats. The match-up is tremendous and he's always productive when on the floor.