NBA Daily Fantasy Basketball Sleepers Lineup Picks for 2/27/18
*Austyn Varney*
NBA Daily Fantasy Basketball Sleepers Lineup Picks for 2/27/18
NBA Daily Fantasy Basketball Sleepers Lineup Picks for 2/27/18. Put the picks into our lineup optimizer and generate lineups. Also, try our Playerlab tool, where you can filter the stats that matter most and find the value players that are low-owned on Draftkings & Fanduel like Denzel Valentine and George Hill.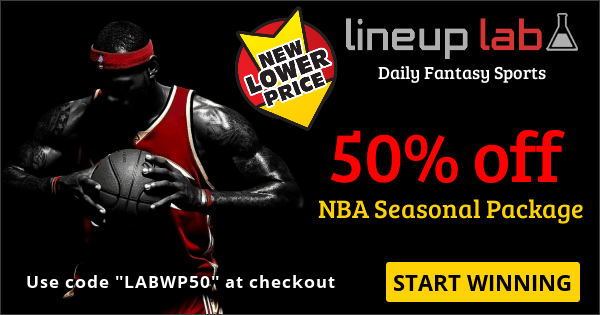 Use the code "LABWP50" at checkout for 50% off Seasonal Package (including playoffs)
Point Guard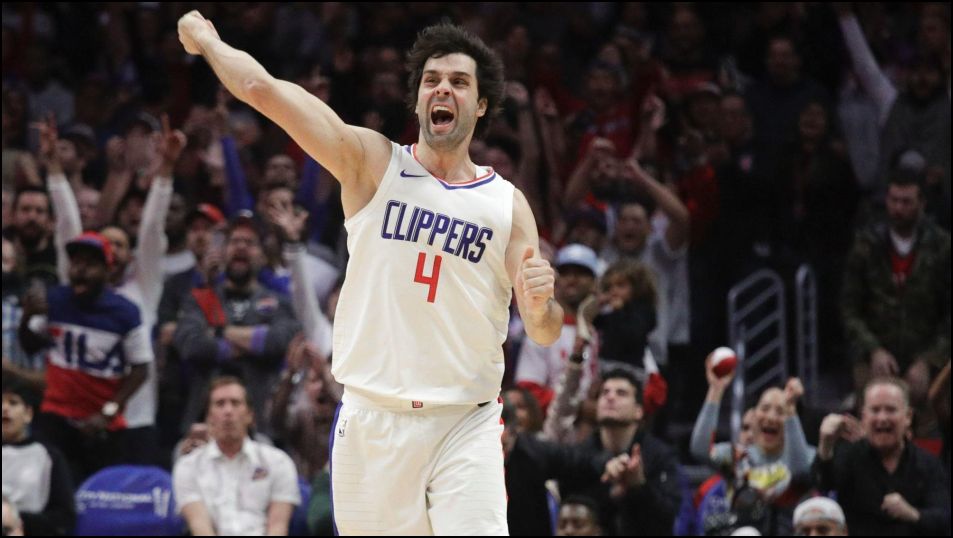 George Hill
FD $4,600 DK $4,600
The point guard position is an intriguing one tonight. On the high-end, you're looking at Damian Lillard and Kemba Walker. Both are in well above average match-ups and can be played if you have the funds. You also have some solid options in the mid-range like Dinwiddie, Murray, and Dragic. They can all be played and none of them will be overly-owned. We then get to the cheapies, who we'll touch on. We kick it off with George Hill, who's already made himself a huge part of this Cavs offense. He got up to just 25 minutes against the Spurs, but sat at 34 and 31 before that. You can expect another 30+ minutes out of Hill if you think this game stays close. The match-up against the Nets is obviously tremendous as a team that plays the 3rd fastest and has no defense to speak of. Hill is super cheap on both sites and you can play him in all formats.
Milos Teodosic
FD $3,600 DK $4,200
Hill is a guy that will likely fit your build, but there is a way to go even cheaper. Teodosic is always a little inconsistent with his minutes, but he should get well over 24 minutes in this one. His price is diminished on both sites and you're only looking for 15-20 fantasy points in cash games. The match-up with Denver is certainly good, as they rank 22nd in the league against the position. When it comes down to it, we just need minutes. I'm pretty confident that we do see 25+ here, but there is a real possibility he sees just 15-17 and disappoints. For that reason, George Hill is m clear play for value at PG. I'll have some Teodosic, but I'd rather go there in tournaments. Hill is a guy I'll have a ton of in all formats, while Teodosic will just be sprinkled in.
Shooting Guard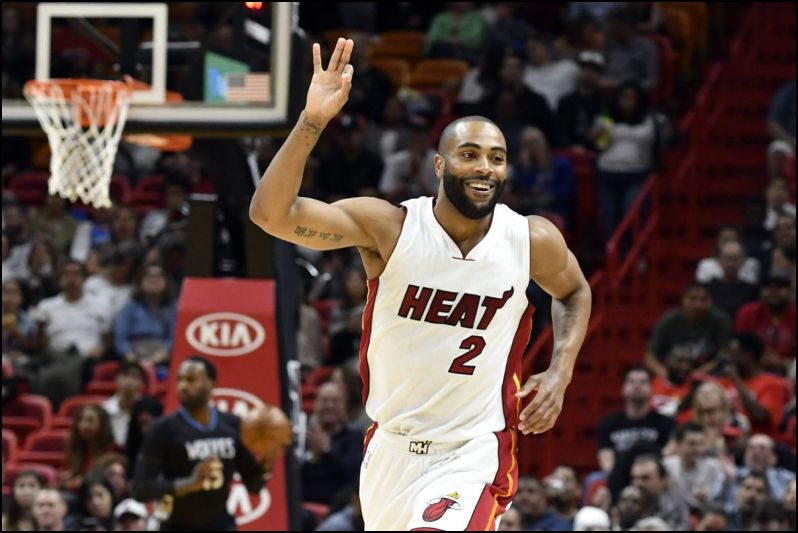 Tyrone Wallace
FD $4,500 DK $4,000
We'll stay right in Los Angeles here and take a look at Tyrone Wallace. He got up to 36 minutes against the Suns and came through with 33 fantasy points. With Avery Bradley expected to remain out, you can bank at least 30 minutes for Wallace here. If you've watched him play at all, he's a very good player and is extremely active on the floor. He picks up the ball a ton and grabs a lot of minutes at PG. You then have to consider this match-up against the Nuggets, who are typically good against SG's. Fortunately, the better defender of the bunch will be on Lou Williams. Wallace will see the Nugs' worst defender on the team and he shouldn't have much of an issue getting to value at just $4.5k. Let's touch on an even cheaper option who's in play.
Wayne Ellington
FD $3,900 DK $4,000
Wayne Ellington is a guy I find myself on a lot when looking for value at SG. When Dion Waiters went down for the year, he showed a clear initiative to create shots and make a difference. He's still there, but the addition of Dwyane Wade has definitely hurt. The ball is going to Wade in spots where Ellington would be allowed to create with the 2nd team. He's getting 26+ minutes every game and is extremely cheap on both sites. He needs you just 20 and gets there with ease against a Philly squad that struggles against the 3 ball. Depending on what game you like more, these 2 guys at SG are somewhat even for me. Wallace is a bit safer in cash games.
Small Forward
Denzel Valentine
FD $4,000 DK $4,200
This Bulls team is a bit weird right now. They are trying to get the younger guys some minutes, but have done it in a very weird and unorganized way. What we have seen is Denzel Valentine getting a healthy increase of minutes. He's gotten up 25, 28, and 29 over the last 3 and it's no surprise. He's one of the guys they think is a future role player and they want him to get some experience under his belt. He's always productive when on the court (1.09 FP per min) and is shooting the ball quite nicely right now. The match-up with Charlotte is average, sitting 17th against SF's and 19th against SG's. If you need value at SF, Valentine is the only guy I'm all that comfortable with. We'll have to increase our salary range for this next one.
Josh Richardson
FD $6,000 DK $5,200
I guess Josh Richardson is more in the mid-range, but he's still a value at the price. Especially on DK at $5.2k. Richardson is the 2nd best playmaker on this team behind Dragic and is not afraid in the slightest to shoot the ball. He's been at 47 and 35 fantasy points in each of the last 2 games, despite the inconsistent minutes. He now sees a match-up against a Sixers squad that doesn't play much defense. They play a lot faster than the Heat and it'll definitely be an up-pace game for them. A 2016 total isn't crazy, but a 1 point spread is nice. I suspect we see 30+ minutes tonight out of Richardson and another 30+ fantasy points. It's going to be very hard to get off of Lebron and Giannis is those nice match-ups, but I will have a bit of ownership to Richardson in both cash games and tournaments. He does have the upside to put up 50 fantasy points and turn the entire slate on it's head.
Power Forward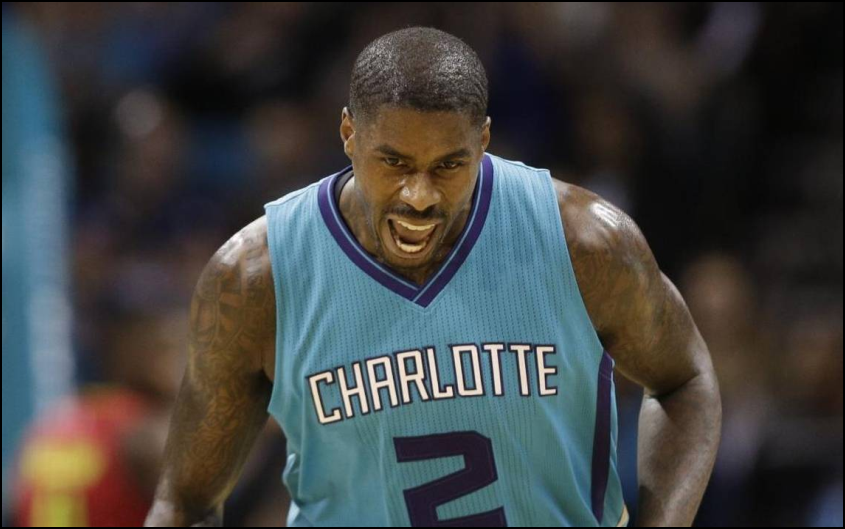 Frank Kaminsky
FD $4,400 DK $3,900
Nobody gets excited about Frank Kaminsky, but we're well aware of how cheap he is here. This was a $7k player last year that was putting up 35+ fantasy points on most nights. He's been at 35 and 30 fantasy points in the last 2 games and is still seeing an increase of minutes in each game. He's at 1.17 FP per minute over the last 2 years, so he's going to produce when on the floor. he faces off with a Bulls squad that ranks 23rd against the position. Markkanen and Portis are lethal on offense, but have a long way to go on the defensive side. Kaminsky only needs you about 20-23 in cash games, which should be pretty easy if the game stays close. He'll be in most of my cash games.
Lauri Markkanen
FD $6,100 DK $5,700
We once again saw Markkanen pick up 30 minutes and Portis just 20. Markkanen should be the more expensive option, but he's a whole $1k cheaper right now at just $6k. Markkanen can put up 40 FP with ease if he is feeling his shot and a match-up against Charlotte is nothing to be worried about. Kaminsky and Williams are poor defenders and don't mind giving up some open 3's (27th against 3). Markkanen is continuing to see 30+ minutes and he is the 2nd option on the offense. He's going to put up 30+ fantasy points on most night and I'll have a whole lot of exposure tonight in all formats.
Center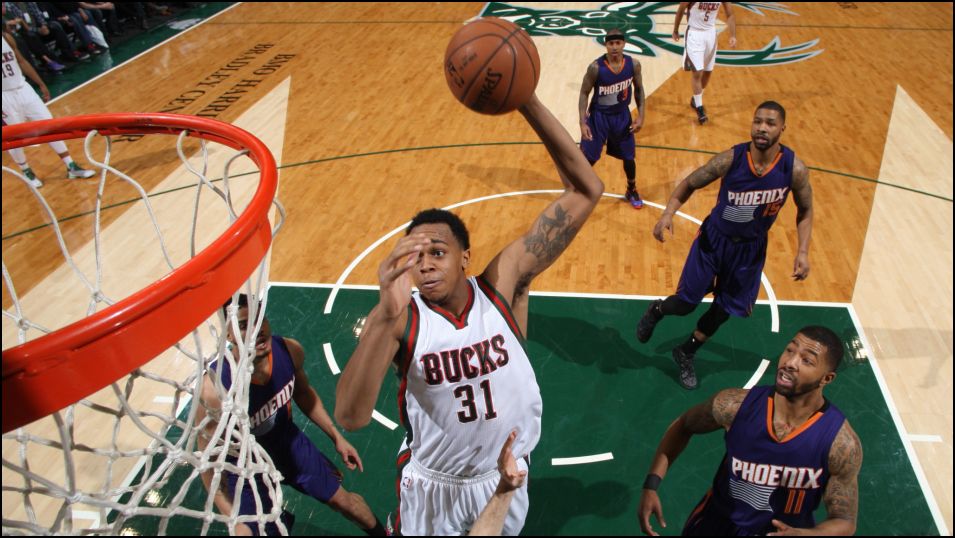 John Henson
FD $5,500 DK $4,700
If we're being honest, I want to pay up at center tonight. I'm not here to lie to you. The top 5 priced options are all in excellent spots and at least 3 of them are going to demolish value. Personally, I'll have most of my eggs in Jokic and Whiteside baskets, with the rest on some value. John Henson is still listed as a PF for some reason on FD, though DK has the obvious C tag that he deserves. Since coming back from injury, he's seen 34 and 27 minutes, putting up 20 and 26 fantasy points. He's fully healthy and can be expected to play at least 30 minutes if the game stays close. Gortat is a good defender, but the Wizards play pretty fast and give up plenty of peripherals to guys like Henson that can run the floor and get above the rim. Either pay up or drop down to Henson and hope for a close game.