NBA Daily Fantasy Basketball Sleepers Lineup Picks for 1/30/18
*Austyn Varney*
NBA Daily Fantasy Basketball Sleepers Lineup Picks for 1/30/18
Tuesday's 5-game slate leaves slim opportunities. You know who the studs are, but do you know who the cheaper daily fantasy basketball sleepers are that could make your lineup stand out amongst the rest in a GPP? Sign up for our Newsletter and try our Playerlab tool, where you can filter the stats that matter most and find the value players that are low-owned on Draftkings & Fanduel like Joffrey Lauvergne and Josh Hart.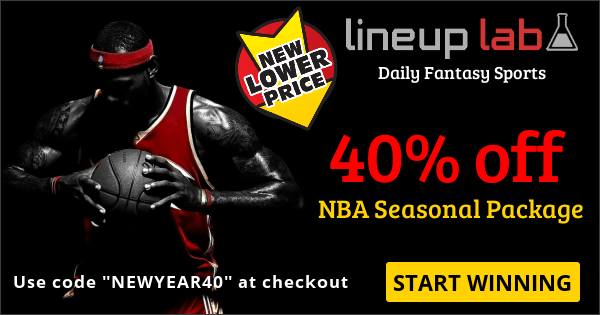 Use the code "NEWYEAR40" at checkout for 40% off Seasonal Package
Point Guard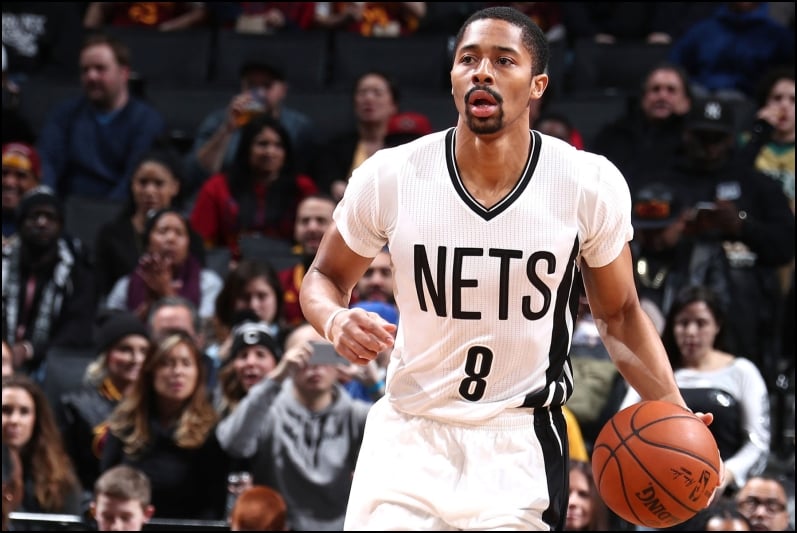 Milos Teodosic
FD $4,700 DK $4,900
Our first value option is a guy that's been in play for a few weeks now due to injury. Austin Rivers was originally supposed to miss just a couple weeks, but has already missed 3 and is going to miss at least another 2. Milos Teodosic hasn't lit the world on fire, but he's been the consistent PG the Clippers have needed. The entire team is in a bit of a limbo tonight as they'll likely be missing both the guys they traded and the ones they acquired. It will leave quite a few shots up for grabs and Teodosic can use as many as he can get. The match-up against the Blazers is a great one with Dame Lillard being one of the worst around and Nurkic being a subpar rim protector. Teodosic typically sits around 20-25 fantasy points and it's all he needs at the price. He could easily get over that tonight with a positive match-up and some usage up for grabs. With a lot of questions at the high-end of PG, I completely understand paying down for a Teodosic in cash games or tournaments.
Spencer Dinwiddie
FD $5,500 DK $6,500
The next option we're going to touch on is a gem that's simply underpriced. As a guy that's been putting up 30+ points a night all year long, his price shouldn't be this low. Especially on FanDuel at just $5,500. He's still in play on DraftKings at $6.5k, but he's still a little too cheap. He has been in the 20-30 range as of late, which is still perfectly fine. Dinwiddie is the clear leader of this offense and will shoot 15 times if a game if it's close. He sees a phenomenal match-up against a Knicks team that ranks 24th in the league against point guards. If you've watched Jarret jack play defense over the last few years, you know exactly why. Dinwiddie is extremely fast off the dribble and will have no problem getting into the lane that allows the 6th highest FG% efficiency. Aside from being way too cheap, the match-up is solid and the position isn't very deep. Dinwiddie makes sense in all formats and sees a small bump with LeVert out.
Shooting Guard
Eric Gordon
FD $5,400 DK $6,300
Eric Gordon has seen his price crash back down to earth after James Harden and Chris Paul returned, but he may be back to having extra opportunity. Chris Paul is questionable, and you can lock in Gordon if he's sitting. Let's get that out of the way. Again, lock in Eric Gordon if Chris Paul is out. Now if Paul sits, Gordon is still in play. Trevor Ariza has already been ruled out, so there's 35 minutes that's already up for grabs. Gordon is already seeing 30-35 minutes a game and 25+ fantasy points, so I wouldn't be surprised to see 40 minutes and 15+ shots tonight. The Magic are a lackluster defense at best and the only good perimeter defender they have will be on Harden or Paul. Gordon is way too cheap and I'll have a ton of exposure no matter what. 100% if Paul is ruled out.
Tyrone Wallace
FD $4,400 DK $4,500
Assuming Avery Bradley doesn't show up in time, Tyrone Wallace is a lock for 30+ minutes. He's been over 30 minutes in every game since January 10th and is looking at an identical situation tonight. He'll also, like I mentioned earlier with Teodosic, pick up a few shots with Blake Griffin out of the lineup. This Blazers defense is one you're never scared of and against shooting guards, they rank 18th in the league with 43 FPPG allowed. McCollum is a fine individual defender, but isn't good enough to excel without strong help. Tyrone Wallace had his best game yet as a Clipper and you have to think his confidence is up. This game is expected to be close and the minutes are a true lock. His price is fair on both sites and you only need about 20 in both formats to be happy. I'll have plenty of Tyrone Wallace once we know Avery Bradley will wait until next game.
Small Forward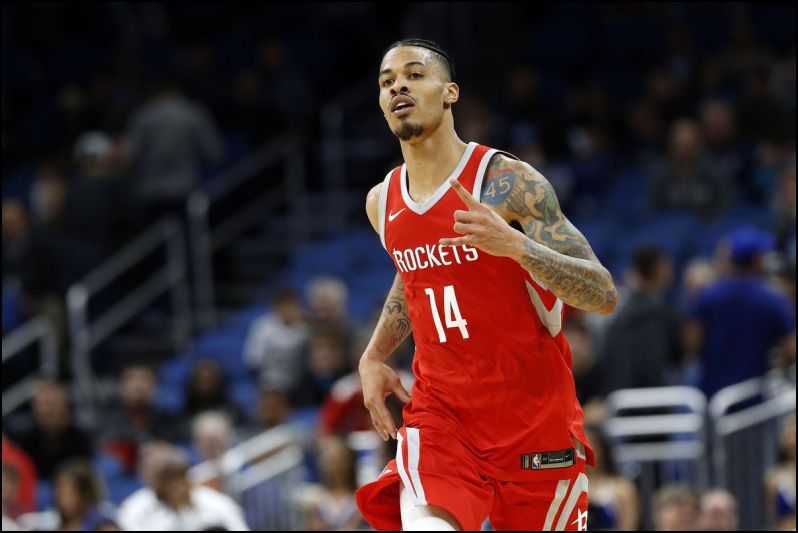 Gerald Green and P.J. Tucker
FD $3,900 – $3,500 DK $4,800 – $3,800
With Trevor Ariza out "for the recent future", we're going to see both Gerald Green and P.J. Tucker jump into the spotlight. Green is obviously the more exciting of the 2 and he can put up 40 fantasy points in 25 minutes, but he's also more volatile and reliant on his jumper. Oh ya, also more expensive. Tucker is dirt cheap on both sites and is guaranteed to see 35+ minutes tonight. The Orlando Magic defense is bleh at best and they are absolutely atrocious against SF's, ranking 29th. Both of these guys are going to produce when on the floor and will split at least 60-70 minutes. Go ahead and play either in all formats. If Chris Paul is also out, I don't know how you stay away.
Joe Ingles
FD $4,500 DK $4,700
Green and Tucker are the two guy you're looking at if you want value, but Joe Ingles is a great mid-priced option if you think the azz can keep it close. We know Ingles will put up 20+ fantasy points with this PACE and 30 will be easy if the game is competitive throughout. It's just tough to bet on that with the Warriors on the opposite side. Ingles sees 30+ minutes in each game and does take a lot of shots for a guy that probably shouldn't take any. He also puts up FP in just about every way possible, so the floor is concrete. His price at $4500 on both sites, so you're needing 20 in cash and 25 in tournaments. It just comes down to whether or not the Jazz can keep it close. If you think it's a blowout, stay far away from Ingles. If you think the Jazz keep it close, count on 25+ FP for a nice price.
Power Forward
Khem Birch
FD $4,600 DK $3,800
Aaron Gordon is currently questionable and this play just comes down to whether or not he plays. If Gordon plays, Birch will play his regular 15-20 minutes and be a negligible play at best. If Gordon misses, Khem Birch should slide in for 30-35 minutes against a fast-paced Rockets squad. Birch is a bit of an unknown to us, but is very well-known in Canada. He's not a typical rookie and a guy that will produce when on the floor. Just look at what he's done over the last 5. In games with just 17, 18, and 18 minutes, he put up 35, 22, and 27. This is not a guy that's going to ever stand in the corner and do nothing. He has serious 40 fantasy point upside if Gordon misses. The Rockets defense stinks and is in a rut with Trevor Ariza out for the recent future. If Aaron Gordon is out, play Khem birch in every format. I know I will, at least.
Luc Mbah a Moute
FD $4,300 DK $4,200
Khem Birch is where you go with your value spot if Aaron Gordon is out. If Gordon plays, you'll have to look elsewhere. With Trevor Ariza out, Mbah a Moute is locked into 30+ minutes and is in a tremendous match-up. The Magic rank 20th against power forwards, so whether it's Gordon or Birch doesn't really matter. The team doesn't have any rim protection and plays at a very average PACE. Mbah a Moute isn't the best scorer when on the floor, but he spreads it around nicely and is a lock for 20 when given opportunity. He's trusted to play big minutes and fits into this match-up very nicely. Birch is the clear way to go, but Mbah a Moute is a guy to keep on the radar if things don't break right.
Center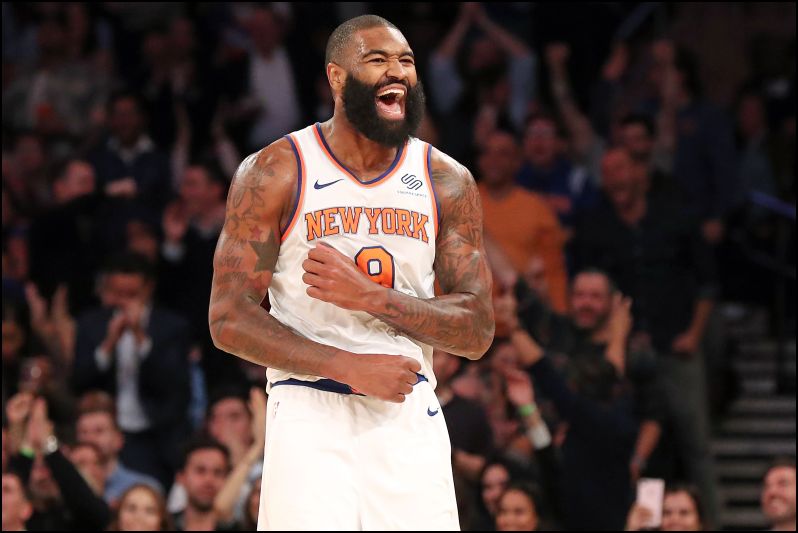 Kosta Koufos
FD $4,000 DK $4,200
With Willie Cauley-Stein out, Kosta Koufos gets 30 minutes. He put up 20 fantasy points against the Spurs a game ago and now sees a much friendlier match-up against New Orleans. The Pelicans are still intimidating without DeMarcus Cousins, but are certainly one of the weakest interiors on defense in the entire league. Koufos isn't a very exciting player, but he's smart around the rim and has averaged 1.01 FP per minute over the last 2 seasons. His price is still sitting at $4k on both sites, so you're plenty happy with 20 fantasy points. I wouldn't be surprised to see him get close to 30 if the game stays close and he stays out of foul trouble against AD.
Kyle O'Quinn
FD $4,300 DK $3,900
Enes Kanter has been upgraded to probable, so O'Quinn can probably be ignored. On the off chance Enes Kanter does get ruled out, O'Quinn would be in line to pick up 25-30 minutes. If that happens, lock him into your cash games and tournaments. The price is insane on both sites and O'Quinn is always a guy that produces when given the opportunity. The match-up against the Nets is the best possible one in the entire league and you could lock him in for 30 fantasy points if given the start. Good luck tonight and feel free to comment below!!!