*Mike Barner — @rotomikebarner*
Monday's holiday brings a packed slate in the NBA consisting of 11 games. With games going on throughout the day, DraftKings and FanDuel have broken things up a little differently. FanDuel's main contests start at 3pm EST while DraftKings has a five-game contest that starts at 1pm EST and a four-game one that starts at 6pm EST. Let's highlight some cheap value plays across all of the contests that could be worth adding to your entry. Don't forget to sign up for our Newsletter and try our NBA Lineup Optimizer to help build a winning entry on FanDuel and DraftKings.
POINT GUARDS
D.J. Augustin, ORL at ATL
FanDuel = $4,900
DraftKings = $5,100
Augustin is averaging 28 minutes a game this season, which is his highest mark since the 2011-12 season. Regardless of whether or not he's suited to be a starter at this stage of his career, his minutes aren't going away anytime soon, barring a trade. He's provided value with averages of 11.6 points, 4.8 assists and 1.7 three-pointers per game and has an excellent matchup Monday against a Hawks team that plays at the fastest pace (105.5 possessions per game) in the league.
Shelvin Mack, MEM vs. NO
FanDuel = $4,400
DraftKings = NA
This game isn't included in either of the contests on DraftKings, but Mack is playing so well right now that he's not someone to overlook if you filling out a lineup on FanDuel. Across his last six games, Mack is averaging 12.2 points, 2.3 rebounds, and 5.7 assists. The Pelicans play at the fifth-fastest pace (103.4), leaving Mack with the potential for even more opportunities to provide value at this cheap price.
SHOOTING GUARDS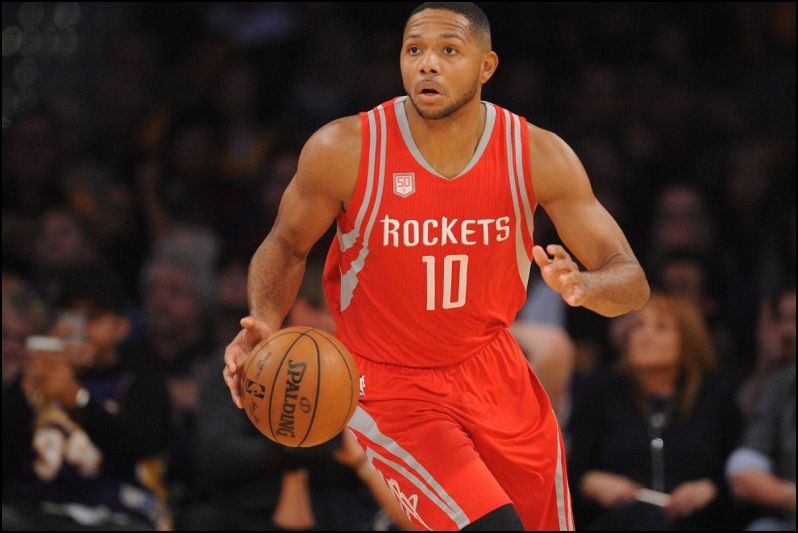 Eric Gordon, HOU at PHI
FanDuel = $5,500
DraftKings = $5,900
James Harden finally has some help with Gordon healthy. Over two games since returning from a knee injury, Gordon is averaging 25 points, four rebounds, and three assists. The most encouraging part is the fact that he logged 32 minutes against the Lakers on Saturday. He's likely going to receive plenty of scoring opportunities again Monday, especially with the Sixers playing at the seventh-fastest pace (102.9).
Josh Hart, LAL vs. GS
FanDuel = $4,900
DraftKings = $5,200
Injuries continue to pile up for the Lakers with Lonzo Ball (ankle) their most recent player to go down. Rajon Rondo (hand) and LeBron James (groin) are both listed as doubtful for this game, so the Lakers are going to have to try and patch things together against a Warriors team that has its' full complement of weapons. Hart should be one of the players to receive increased minutes. Across 16 games in which the Lakers have played him at least 30 minutes this season, Hart is averaging 11.8 points, 6.7 rebounds, 2.1 assists, and 1.8 steals.
SMALL FORWARDS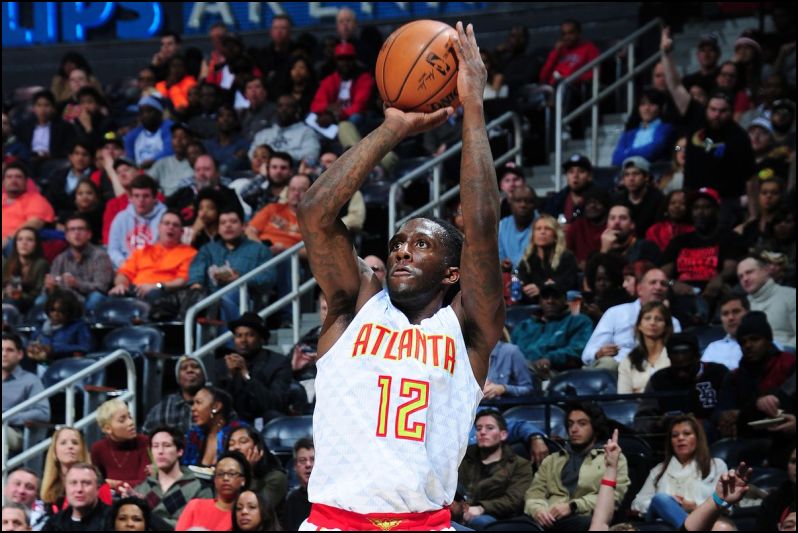 Taurean Prince, ATL vs. ORL
FanDuel = $4,100
DraftKings = $5,200
Prince has mostly started for the Hawks this season, but he's come off of the bench in all three games since returning from an ankle injury. Kevin Huerter and DeAndre' Bembry both played well in his absence, so Prince may not get his starting job back anytime soon. The good news is he attempted 14 shots in 23 minutes Saturday against the Celtics. With the uptempo pace at which the Hawks play, Prince should still get enough scoring opportunities to be worth considering Monday, especially at his cheap price on FanDuel.
Lance Stephenson, LAL vs. GS
FanDuel = $3,500
DraftKings = $4,000
With Ball out, Brandon Ingram will likely be the primary ball handler for the Lakers. Stephenson will also likely have to take on some of those responsibilities, especially for the second unit. This sets up for him to see an increase in playing time, at least until Rondo and James return. He has played well when given extended playing time this season, averaging 12.2 points, 4.9 rebounds. 3.9 assists and one steal over 12 games in which he has logged at least 20 minutes. Of note, Stephenson is only eligible at small forward on FanDuel since he is listed at point guard and shooting guard on DraftKings.
POWER FORWARDS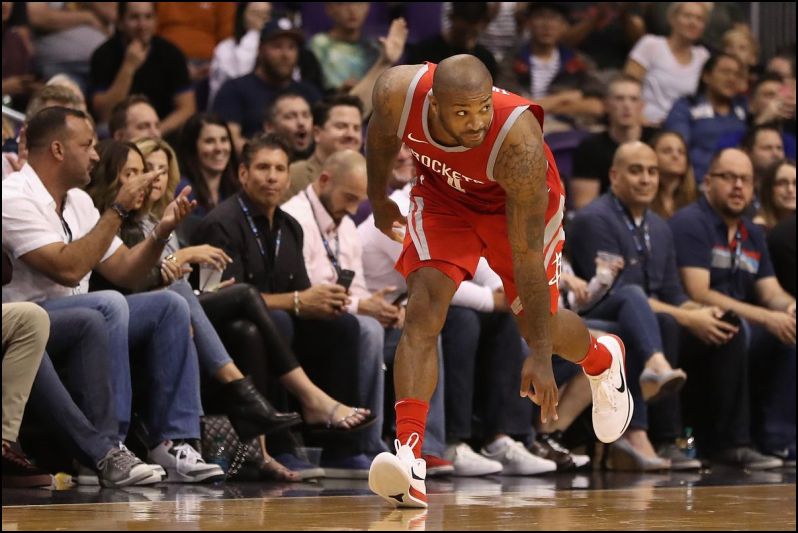 P.J. Tucker, HOU at PHI
FanDuel = $5,500
DraftKings = $5,300
Tucker might be one of the more underappreciated players in the league. His value doesn't always show up on the stat sheet, but his ability to defend multiple positions and log a ton of minutes is key for the Rockets. With Clint Capela (thumb) out, they need Tucker even more up front. He's stepped up in a big way, averaging 11.3 points, 7.7 rebounds, 2.7 assists and 3.3 steals across three games since Capela went down. Reinforcements are likely coming in the form of Kenneth Faried, but Tucker is still a great option Monday with his high minute's floor.
Marcus Morris, BOS vs. MIA
FanDuel = $5,000
DraftKings = $4,800
Morris is only averaging 7.5 points across his last four games, but don't panic. He averaged 10.5 shot attempts during that stretch, which is almost exactly in line with his season average. He's still one of the key offensive pieces for the Celtics, leaving him with a 21.2 percent usage rate that ranks fourth-highest on the team. His price has come down a bit due to his recent struggles, so this could be a good opportunity to take a chance on him in tournament play. If he can correct his shooting woes, he could provide excellent value.
CENTERS
DeMarcus Cousins, GS at LAL
FanDuel = $5,100
DraftKings = $5,700
Cousins only played 15 minutes in his debut with the Warriors on Friday, but that didn't stop him posting 14 points, six rebounds, three assists, one steal, and one block. Opposing defenses have always had to focus on slowing him down, but with this type of talent around him, easy scoring opportunities could pop up for him more often than ever before. Cousins could play up to 20 minutes Monday, which makes him a viable option considering both of these teams are in the top-10 in the league in pace of play.
Ivica Zubac, LAL vs. GS
FanDuel = $4,300
DraftKings = $4,500
The Lakers brought in Tyson Chandler to provide depth at center behind JaVale McGee, but they might have been better off just playing Zubac more. He had a productive stretch in December while filling in for McGee when he was out due to an illness. He's been at it again the last couple of games, recording 26 points and 12 rebounds against the Thunder on Thursday and 17 points and seven rebounds against the Rockets on Saturday. There is a good chance that he receives extended minutes again Monday, especially if this game becomes a blowout. At this cheap price, he has some appeal in tournament play.
Author Bio: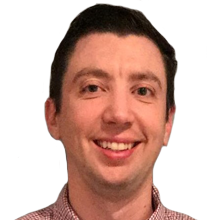 Mike has been covering fantasy sports since 2007, joining Lineup Lab in 2017. An avid player of both season-long fantasy leagues and DFS, Mike's work has appeared on numerous sites, including RotoWire, SportsLine and Sports Illustrated. He's also been featured on ESPN Radio and DraftKings' nightly show, The Sweat.