Chris Durell
Welcome to another Hump Day edition of our daily fantasy baseball picks. Another Wednesday, another split slate with five early games(four on DraftKings) and 10 games on the main slate that starts at 7:00 p.m. ET. Both slates are packed with terrific pitching options with Madison Bumgarner and Jose Fernandez leading the way. Let's take a look at a few top pitchers and stacking options for the day.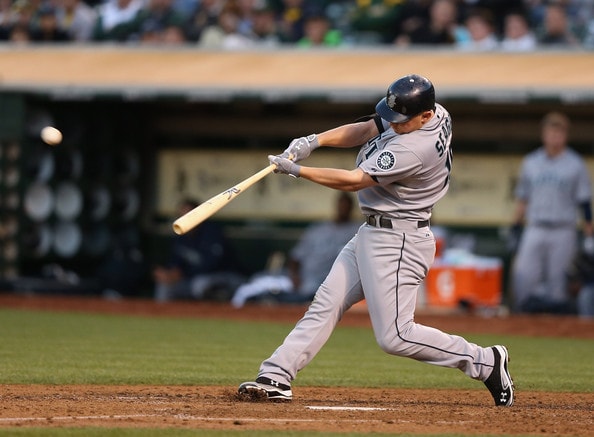 PITCHERS
Madison Bumgarner FD 10700 DK 13400
Opponent – SD (Perdomo) Park – @SF
FD – 46.68 DK – 30.62
The line has dropped a little overnight but the Giants still sit as huge -280 favorites today and sits as the top pitching option of the entire slate. Despite the up and down second half, MadBum has still pitched to a 3.69 xFIP with an elite 10.29 K/9 rate. He gets a golden matchup today against the Padres who rank in the bottom of the league in team wOBA(.319) with a league leading 25.5% K rate against left handed pitching.
Yordano Ventura FD 8700 DK 6600
Opponent – OAK (Manaea) Park – @KC
FD – 31.27 DK – 20.49
On the evening slate there are a few different ways to go with pitching. You can pay up for the elite arm of Jose Fernandez against the Braves but if you want to get some of the top stacks on your lineup you will have to find some value. Enter Yordano Ventura who isn't going to provide much upside in the way of strikeouts(6.64 K/9) facing the A's who only K 18.8% vs. right handed pitching. While the A's don't strikeout a ton, they do rank 28th in wOBA(.302) and 27th in wRC+(89) against rightie. Ventura has been pitching well since the start of August allowing three or fewer earned runs in seven of his eight starts with a 2.79 ERA and elite 54.3% ground ball rate. His best value is on FanDuel where the win is more important than the strikeouts and the Royals are early -145 strikeouts.
STACKS
Arizona Diamondbacks vs. Jeff Hoffman (Rockies)
Park – Chase Field
The Diamondbacks have been red hot lately, scoring 23 runs over their last two games and rank 3rd in wOBA(.391) and 4th in wRC+(132) over the last seven days. They come into tonight's game with the Rockies as -140 favorites and projected for close to six total runs. Considering their last couple games and the pitching matchup against Jeff Hoffman that number seems a little low.  After struggling in the minors(4.02 ERA) for most of the season Hoffman made the jump to the big leagues in late August. He In his first four starts he has given up five home runs and walked more batters(10) than he has struck out(8). That is not a recipe for success in any level of baseball. Look for the D Backs to jump all over Hoffman and the league's 2nd worst bullpen tonight.
Seattle Mariners vs. Jhoulys Chacin (Angels)
Park – Angel Stadium of Anaheim
The Mariners got a matchup upgrade overnight as the Angels scratched Tyler Skaggs in favor of Jhoulys Chacin tonight. While the M's sit middle of the pack against southpaws they rank 6th in wOBA(.330) and 3rd in wRC+(109) against right handed pitching. They have also been red hot over the last seven days with a .385 wOBA and league leading 146 wRC+. Chacin struggled as a starter in the first half and has spent most of the last three months pitching out of the bullpen. The biggest issue is his lack of control(3.75 BB/9) and average K rate(7.43 K/9) which doesn't make up for the free passes.  You can start you stack at the top of the M's lineup with value plays in Nori Aoki and Seth Smith and follow that up with some power bats in Nelson Cruz, Kyle Seager and Robinson Cano.