NBA Daily Fantasy Basketball Lineup Picks for 10/18/17

Point Guard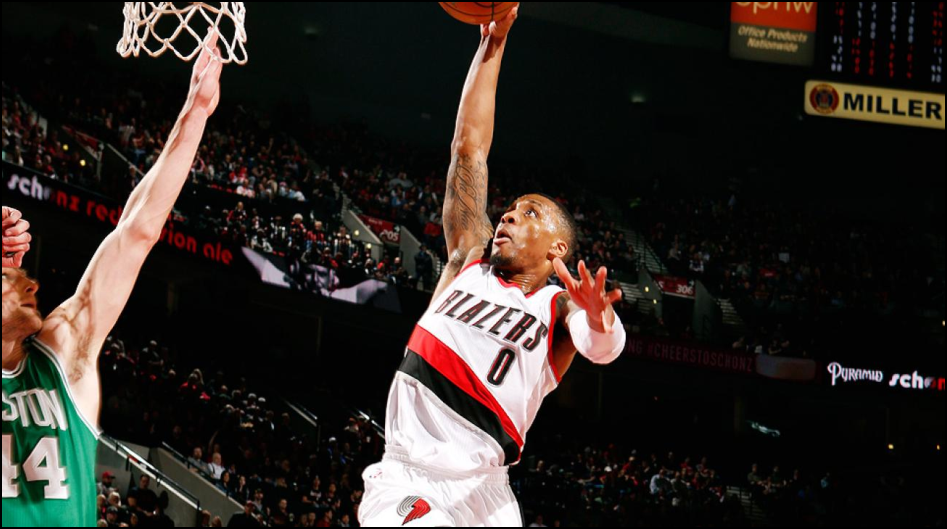 Damian Lillard
FD $8,800 – DK $10,400
Welcome to the first real NBA slate of the 2017-18 season! With 11 games on the docket, we have plenty of options at each position, contrary to last night. We also have a pretty soft NBA at this point, so there are a few questionable and outs already at each position. In this circumstance, C.J. McCollum has been suspended a game for leaving the bench early in the preseason. Seems like a silly suspension, but hey, let's use it to our advantage. This game has a 220 over/under, sitting at the 2nd highest of the night. McCollum and Lillard are the only 2 real ballhandlers on this team with Crabbe gone, so we'll see Lillard pick up the slack like he did last season when McCollum was out. In McCollum's absence, Lillard held a 35% usage rate, jumping from 28%. That's a huge difference in basketball. He averaged 30 real-life points as well and sees a high-pace match-up with the run and gun Suns. Lillard is a top option at any position on this slate.
Patty Mills & DeJounte Murray
FD $4,300, $3,800 – DK $4,700 $4,100
The Spurs are starting the season without Kawhi Leonard, so there's an immediate space to be filled in many different capacities. Tony Parker is also out for 4-6 weeks, so Murray and Mills should split time at PG, as well as a few minutes each at SG. The Timberwolves played at the 11th fastest pace last year and ranked 17th against point guards. They're a very solid defensive team. Mills and Murray are both extremely cheap around the industry and do produce when on the court. I prefer Mills, but just slightly.
Shooting Guard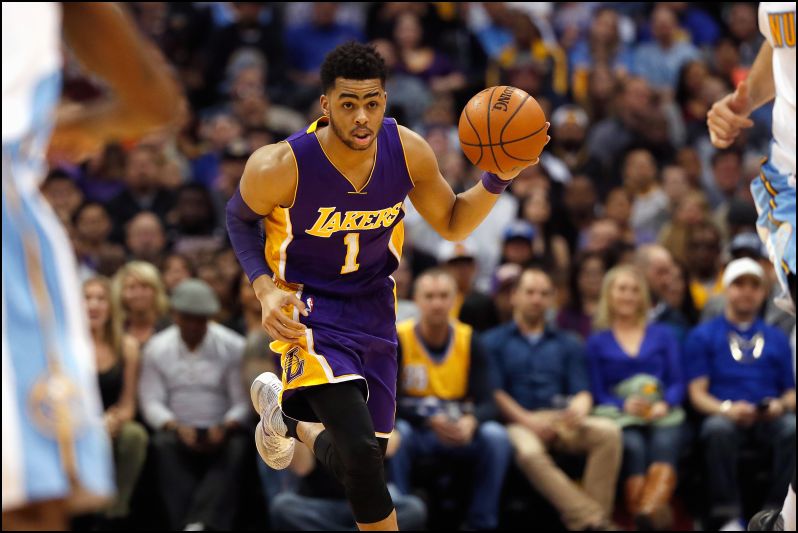 D'Angelo Russell
FD $6,600 – DK $6,600
D'Angelo Russell is now a member of the Nets, and it looks like he'll technically be playing shooting guard. With that being said, him and Link should bring the ball up about equally. Russell is simply a far better scorer and playmaker than Lin. We now look at a game between the Pacers and Nets with a 218 over/under and very close spread. Victor Oladipo is an average defender and the pace here should play right into Russell's style of play. His price is fair and his ownership should be rather high.
Malik Monk
FD $3,800 – DK $3,700
Nicolas Batum is, once again, out for an extended length of time with an injury. Jeremy Lamb should be the main benefactor, but Malik Monk has seen over 30 minutes a few times in the preseason and has exploded given the opportunity. I don't expect a ton of minutes out of Monk, but 26-30 seems about right. This game will be rather slow, but Monk will be covered by a combo of Reggie Jackson and Stanley Johnson. I would expect Bradley to man Kemba or Lamb when the opportunity arises. Monk is extremely cheap and this should be a prime example of minutes = production.
Small Forward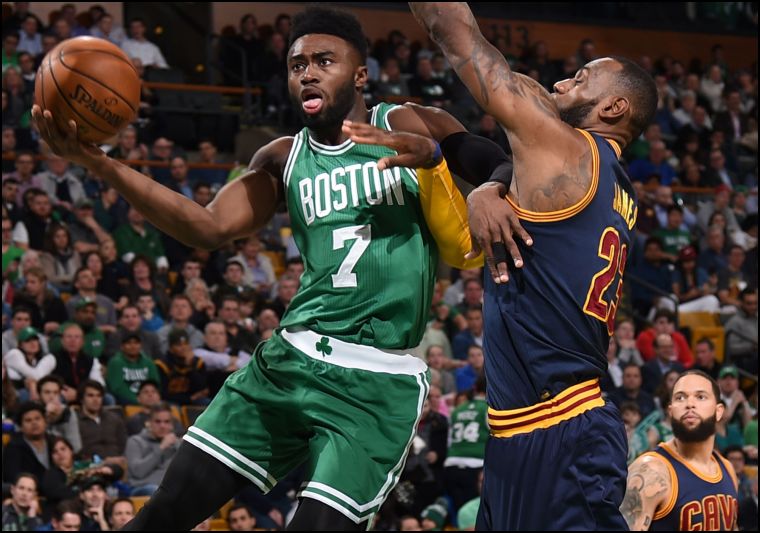 Jimmy Butler
FD $8,700 – DK $8,100
Jimmy Butler is back to his stomping grounds with Tom Thibodeau. This is the guy who gave Butler his "Jimmy Minutes" nickname in the first place. Thibs loves running his starters into the ground and it was why Towns and Wiggins ranked in the top 10 for minutes played and fantasy points scored. We'll now get Jimmy Butler seeing upwards of 38-40 minutes a night and the production should flow like never before. He gets a friendly match-up with the Spurs tonight, as Kawhi is out and Kyle Anderson is in. Butler should score at will on him and this game will likely stay close throughout. Butler is one of the safer plays on the slate and that phrase will be repeated all season long.
Jaylen Brown & Jayson Tatum
FD $3,700, $3,500 – DK $3,900, $4,100
We saw Gordon Hayward suffer a brutal injury midway through the first quarter last night. There are a million words that should be said before we look at the fantasy implications, but let's cut to the chase. Jaylen Brown and Jayson Tatum should both see over 30 minutes per night and take plenty of shots(12 & 23 last night) to sustain cash game value until the sites bump their prices. Tatum and Brown are both near locks in my cash games tonight and it's because of the guaranteed minutes and production. Even this early in the season, it seems like we're being forced into some strong value. As of note, Brown is the better player and he will have the ball in his hands more often. That could also change quickly if Tatum progresses as expected.
Power Forward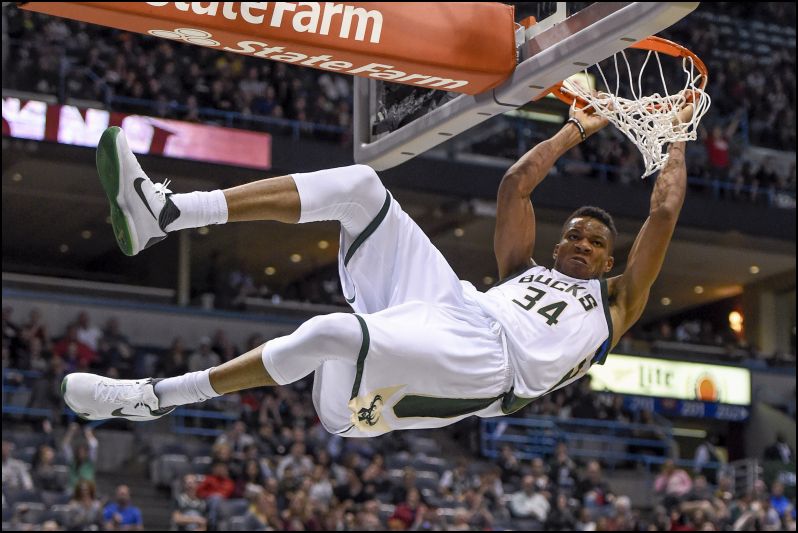 Giannis Antetokounmpo
FD $10,200 – DK $10,300
You're going to want to pay up for a guy or two with the value on this slate, and Giannis is as good as you'll find. He's the biggest match-up problem in basketball and there's no question as to why. A 7 foot 2 frame, 7 foot 6 wingspan, and elite ballhandling skills are just some of the reasons. Go ahead and throw in a good shooting game and one of the brighter minds around and you see why teams should be so scared. This Boston team should win a lot of games this year, but they'll have to score. With the absence of Gordon Hayward and the departure of Avery Bradley and Jae Crowder, they will struggle defensively. Kyrie, Horford, and Tatum are all subpar defenders and will rely on the likes of Marcus Smart and Marcus Morris. As for tonight, I'm guessing Jaylen Brown covers Giannis. He doesn't match-up well because nobody does. Expect a big game out of Giannis.
Ben Simmons
FD $5,600 – DK $7,100
We just touched on a hybrid player in Giannis Antetokounmpo and now move to the guy who hopes to the best player in basketball in a few years. He is a hybrid in every sense on the word. That feels weird to say, but he was the number 1 pick just 2 years ago after being hyped as the next LeBron James since 8th grade. He enters this season with some tempered expectations because of the last season, which may help. He's going to have the ball in his hands a ton and has proven in the preseason that he can be as diverse of a player as we thought. This match-up with the fast-pace Wizards is juicy, as I suspect Simmons will derive a lot of his value in the fastbreak game. Markieff Morris is out, so they'll be forced to use some smaller guys on Simmons like Kelly Oubre and Otto Porter. He's definitely a bit risky because of the team and injury past, but I feel safe with him in all formats. He's a bit too cheap across the industry.
Center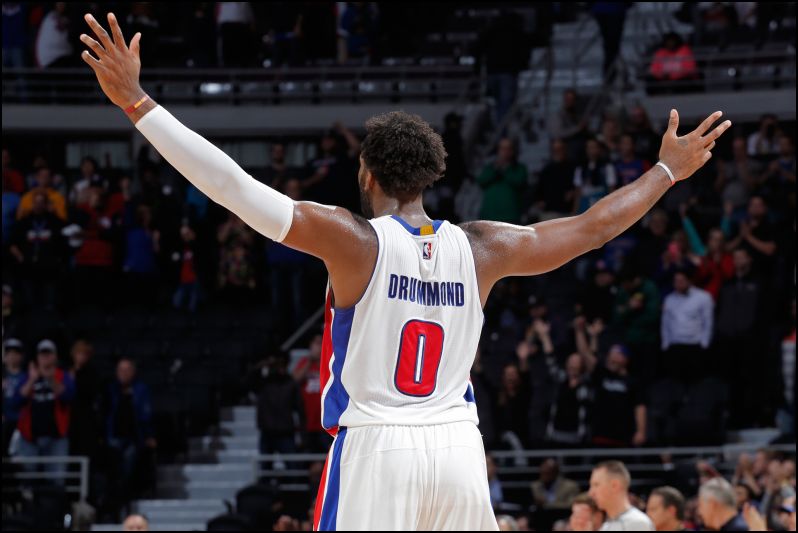 Andre Drummond
FD $8,000 – DK $7,600
Maybe I'm just reaching or looking for something to grasp onto, but Drummond is a guy I look to have an insane 2017 season. In the offseason, he got a surgery done to open his nasal passage, and supposedly, it has turned him into a different player. It doesn't look to be fake news, either. He played 36 minutes in his last preseason game and threw up a stat line that we don't typically see out of him (17 points, 22 rebounds, 7 assists). We may be running into an Andre Drummond that's ready to play 35 minutes per game, which will put him in the pricing range of Boogie and Towns very soon. He also has a match-up with Dwight Howard, so I don't think either team will turn to the "hack-a" strategy. Dwight Howard is a very fun guy to watch, but he's not too worried about stopping centers at this point. He steps up for blocks far too often and leaves the block unattended. Drummond is a lock for a double-double and has 20/20 upside every time he takes the court.
Willie Cauley-Stein
FD $4,700 – DK $5,900
In cash games, at this price, you're better off with Marcin Gortat. He's a safe bet for 32 minutes and 25 fantasy points. If you're looking for some fun in tournaments, look towards Willie Cauley-Stein. He's the backup PF and C, so he's figuring to see around 24-28 minutes on a regular basis. If you played NBA DFS last year, you know how valuable he can be in that amount of time. He put up nearly 1 FP per minute last season and is still working into the player he is at just 23. This match-up with the Rockets will be up and down and I look for Cauley-Stein to run himself into 30 fantasy points. We may also see one of the starting interior big men get into foul trouble with Harden, which could push WCS minutes over the projected 26.