Daily Fantasy Baseball Stacks & Pitchers for Fanduel and Draftkings 7/4/16
By Nick Rodriguez
Happy 4th of July everyone! I know its Monday, but there is no better way to kickoff the week with some afternoon baseball. I will be talking some of the top stacks on today's MLB slate as well some of the top GPP pitching options. So let's get to it! And most importantly, stay safe on this beautiful holiday!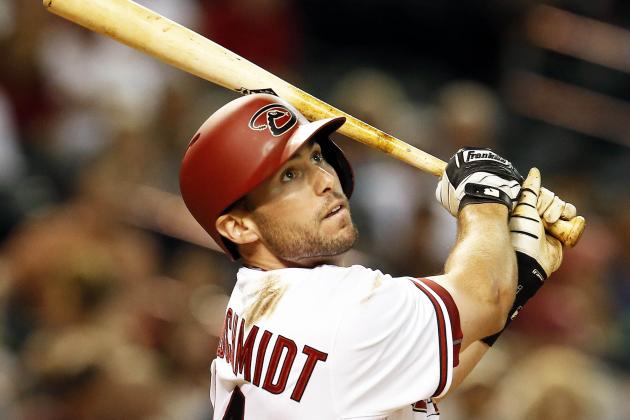 Don't forget to check out our free MLB research tools and our premium fanduel and draftkings lineup optimizer for MLB, complete with DFSR and Razzball projections. Get started for free with our 3-day trials!
Stack Targets
Diamondbacks vs.Luis Perdomo (SD)
The 23-year-old is off to a rough start in the big leagues. He is coming into this contest sporting a 8.49 ERA that is backed up by a 5.46 FIP (yikes). His ERA and FIP are terrible, but that isn't the only reason why I will be stacking the Diamondbacks today. Another reason is the park. Perdomo will be moving from spacious Petco Park into hitter-friendly Chase Field, which is never a good thing. The Diamondbacks own a .426 SLG (9th in MLB) against right-handed pitchers, so look for them to do some damage against the young right-hander.
St. Louis Cardinals vs Jon Niese (STL)
Niese is coming into this contest sporting an ERA and FIP over 5 (ouch). He has had a rough going in the early part of the season and I expect that trend to continue today against the Cardinals. He also owns a 1.53 WHIP and 7.8 K-BB%, which just shows you the type of year he is having. Everything about this matchup is yelling out Cardinals' righties to me, so just do yourself a favor and stack St. Louis today. I know they are in the bottom half of the league against southpaws, but this matchup is just way to good to pass up on and I expect them to make some fireworks of their own today.
Pitching Targets
Danny Salazar FD 10600 DK 11200
Opponent – DET – Norris Park-@CLE
FD – 34.62 DK – 23.03
Salazar has been great this season for the Indians. He is coming into this contest sporting a 2.22 ERA that is backed up by a 3.13 FIP. I know he isn't talked about much around the league (often a good thing), but this guy is the real deal. His ERA and FIP are very attractive, but what sticks out to me is his K%. He owns a 28.5 K%, and we all know that strikeouts are important when rostering a pitcher into your squads.
It's never easy to go against the Tigers, but I love the matchup for Salazar. Yes, the Tigers are one of the best teams in the league against right-handed pitchers (9th in MLB in wOBA), but they also strikeout a ton. They own a 22.4 K% (9th in MLB), which is why I love Salazar. Sure this matchup has some risk, but it is certainly contrarian and he has the highest ceiling on the night, so I will go ahead and roll the dice on him.
Carlos Martinez FD 8900 DK 8900
Opponent – PIT (Niese) Park – @STL
FD – 34.8 DK – 22.75
First and foremost, you have to love his price tag. 8K on both sites is just a thing of beauty. He will allow you to pay up for those big bats you love on today's slate. Not only is his price tag attractive, but so is the Vegas line. Anytime you can roster in a pitcher that is a -180 favorite and is under 10K, it makes your life a whole lot easier. Wins are very valuable in DFS, so going with Baby Pedro is the best way to go if you're chasing a W. Plus, we all know how dominant he can be when he is on his A-game.