Daily Fantasy Pitchers and Stacks – 7/25/16
Nick Rodriguez
I hope everyone enjoyed the weekend! And I hope you read James Davis' article yesterday. The Astros sure did give poor Tim Lincicum a whipping. Our Instagram (@lineuplab) followers received a very poignant message about that late Saturday night! We have an 11-game slate on our hands tonight and will be going over our top GPP stacks and pitchers of the night. These picks might catch you a little off guard, but lets get right into the action!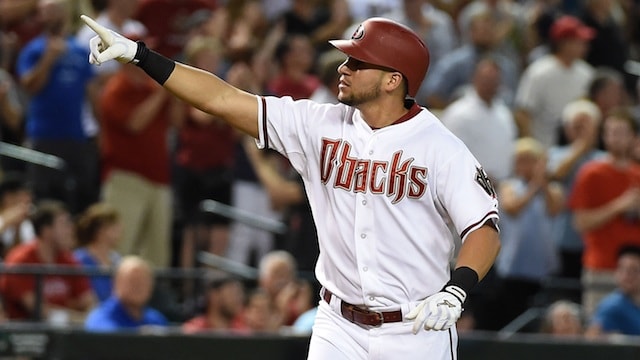 You. Fan. Catch this homer.
Carlos Martinez FD 9500 DK 11400
Opponent – NYM (Syndergaard) Park – @NYM
FD – 31.59 DK – 21.28
Carlos Martinez going up against Noah "Thor" Syndergaard will scare a lot of people away, but not me. Martinez has a better matchup between the two and Syndergaard's inconsistencies as of late, has shied me away from him.
Like I said before, Martinez has an excellent matchup going up against the Mets. On the year, they own own a .308 wOBA (20th in MLB) to go along with a 22.8 K% (8th in MLB). This matchup provides Baby Pedro with the K upside we look for with rostering a pitcher and pitching at spacious Citi Field certainly gives him a boost (just from a general pitching standpoint). He's more of a GPP play for me, as he will be going up against Thor, but you got to love the matchup Martinez and his 2.83 ERA have today.
Dallas Keuchel FD 8600 DK 8000
Opponent – NYY (Pineda) Park – @HOU
FD – 32.39 DK – 21.38
Let me start off by describing how dominant Keuchel is when pitching at Minute Maid Park. Since 2014, he owns a 1.03 WHIP, 2.36 ERA and has held opponents to a .215 AVG. I can't figure out what he loves so much about pitching at home, but let me tell you: he's a completely different animal when he steps foot on that rubber at Minute Maid Park. Not only is he pitching at home, but he also draws a favorable matchup going up against the Yankees.
On the year, the Yankees have struggled against left-handed pitchers. They own a .304 wOBA (27th in MLB) and .127 ISO (28th in MLB). They have been awful against southpaws and moving away from Yankee Stadium will hurt their numbers even more. I know some of you will be scared to roster a pitcher with a 4.70 ERA, but he's been much better than his ERA suggests, as he owns a 3.55 xFIP.
Oakland Athletics vs. Martin Perez (TEX)
Now this is something you don't see everyday! The Oakland Athletics as a top stack of the night! I love the position they are in tonight going up against Martin Perez. Not only is this a favorable matchup for the A's, as they will be going up against a southpaw (.159 ISO/ 105 wRC+ vs. lefties), but they will also be moving from Oakland (pitcher-friendly park) to Arlington (hitter-friendly park), which will help their numbers. Also, being the away team gives them a small edge on overall plate appearances.
What makes this matchup even better, is the fact that they will be going up against a southpaw that has struggled this season. On the year, Perez owns a 9.9 BB% and 5.03 xFIP. He struggles with control and command in his pitches, which is part of the reason why he has allowed 19 earned runs in his last three outings. Go ahead and get some exposure to the A's tonight by stacking or double stacking the A's in our MLB optimizer.
 
Arizona Diamondbacks vs. Chase Anderson (MIL)
Chase Anderson has been awful this season. He is coming into this contest with a 5.50 ERA to go along with a 5.51 FIP. It has been a year to forget for the 28-year-old, which is why I will go ahead and stack Paul Goldschmidt and company. Not only is his ERA through-the-roof, but there are other reasons why I am stacking against him. One of the reasons why is because of his hard contact rate. On the year, opponents own a hard contact rate of 37.5%. This has been one reason why he has struggled and pitching at Miller Park won't help his cause. Another reason why I will be stacking against him is because he owns a 1.80 HR/9. That typically isn't something you look to target, but that number yells out upside to me! Dingers = tons and tons of fantasy points. I know the D'backs won't be a very high-owned stack, which is perfect for tourneys! Crowd mentality is not how you win tournaments.