DFS NFL Podcast – Week 3 Cash Game Plays for FanDuel and DraftKings 9/19/19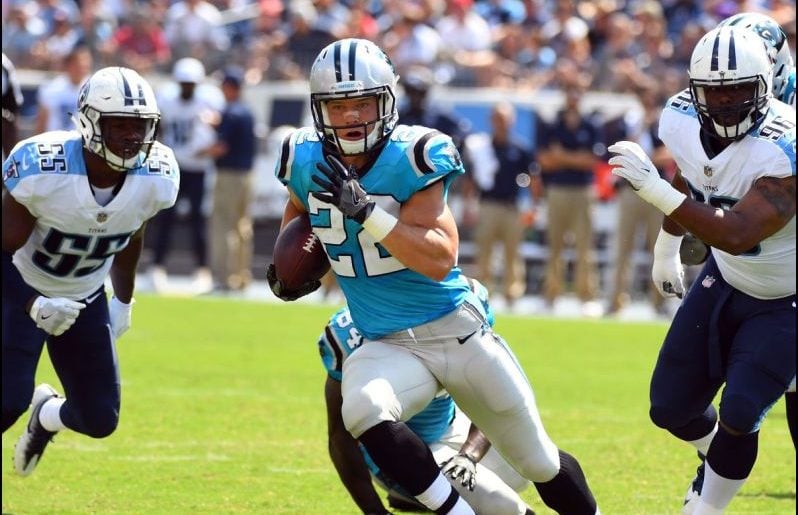 DFS NFL Podcast – Week 3 Cash Game Plays for FanDuel and DraftKings 9/19/19
We've got two weeks in the books and now the DFSR DFS NFL Podcast for FanDuel and DraftKings is gearing up for Week 3 cash games.
Listen to the DFSR NFL Podcast on the Overime Media Network.
Or on Megaphone:
There are a number of different injuries that we'll need to get news on prior to Sunday but the guys start laying out some of the safer plays for the week.
At quarterback, they discuss the passing volume of Kyler Murray in the new Arizona offense and how there's so much safety for the rookie. They also look at Jameis Winston if not using the big ticket guys like Lamar Jackson and Patrick Mahomes.
Ezekiel Elliott enters the week as the clear running back option with possibly Austin Ekeler right behind him. They discuss Christian McCaffrey's prospects if Cam Newton were to sit and if Aaron Jones is safe even with Jamaal Williams still getting a lot of snaps.
And finally, they look at some middle tier wide receivers like Larry Fitzgerald, Tyler Boyd and Emmanuel Sanders in addition to Sammy Watkins.
Subscribe to this podcast on iTunes
The DFSR Podcasts are part of the Overtime Media Podcast Network