DFS Picks – Pitchers and Teams to Stack in our Lineup Optimizer 7/8/16
Chris Durell
After back to back slates with little to no pitching options, we are gifted with a terrific slate on Friday. There are at least five elite aces on the mound in some pretty favorable matchups with a nice mix of mid to lower tier options to help get in some high dollar stacks tonight. Yes, I am talking about you Coors Field and your 10+ run totals night after night. If you are paying up for the aces tonight it may be wise to go contrarian and fade Coors in GPP's and stack some other teams in great situations(Astros/Rangers/Jays/Red Sox). For cash games it is always worth fitting one or two of the Coors bats in your lineup.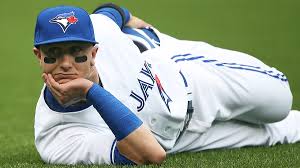 Don't forget to check out our free MLB research tools as well as our Premium fanduel and draftkings lineup optimizer for MLB, complete with DFSR projections. Get started for free with our 3-day trials!
Jose Fernandez FD 11700 DK 13400
Opponent – CIN (Straily) Park – @MIA
FD – 46.4 DK – 30.31
Fernandez comes into any matchup huge strikeout potential as he leads the league with an outstanding 13.10 K/9 rate. He leads with a 95 mph fastball that he throw 54% of the time producing a 14.9% swing strike rate. He is in a great spot on Friday night in a matchup vs. the Reds who rank 27th in wOBA(.297) and 29th in wRC+(70) vs. right handed pitching while striking out 22.3% of the time. Fernandez has also been very impressive at home with a 1.72 ERA while limiting opponents to a .220 wOBA.
Scott Kazmir FD 8800 DK 9100
Opponent – SD (Cashner) Park – @LAD
FD – 34.82 DK – 22.97
If you are looking to roster an ace like Fernandez on DraftKings with some viable bats you are going to need a value pitcher in the second slot. Kazmir fits the bill tonight as the Dodgers are the third biggest favorite(-200) behind the Marlins and White Sox. Kazmir possesses strikeout upside(9.6 K/9) and is coming off one of his best start of the season where he struck out 10 while walking none vs. the Rockies in six innings of three hit shutout ball. The matchup isn't elite by any means as the Padres are actually pretty good against lefties(6th in wOBA) but they strikeout 23.7% of the time.
STACKS
Toronto Blue Jays vs. Mike Pelfrey (Tigers)
Park – Rogers Centre
Your guess is as good as mine why the Tigers keep rolling Pelfrey out every five days. He's sporting a 5.05 xFIP and walking 3.41 batters per nine while only striking out 4.29 per nine. He will be in tough today vs. a Blue Jays squad who is red hot since Jose Bautista went on the disable list. Here are the slash lines of the big three since June 17th.
Donaldson(.400/.511/.747)
Encarnacion(.313/.427/.582)
Tulowitzki(.328/.396/.672)
That is pretty good I would say. The Jays lineup gives you choices of whether to go top of the order with Carrera leading off or stack the middle of the order and add Saunders or Martin or go down even further and get some low ownership on Pillar and Travis. Either way, you can't go wrong with the Jays today.
Chicago White Sox vs. Matt Wisler (Braves)
Park – US Cellular Field
There are a number of good-to-great pitchers going on this Friday slate of games. Matt Wisler isn't one of them. While not bottom-of-the-barrel bad, he isn't a guy we're scared of by any means. He strikes out less than seven batters per nine and has an xFlP close in on 5.00 halfway through the season. The White Sox make for a decent value today mostly because they're coming cheap. That's the case because they aren't a very good team. But we can target lesser bats in good matchups when the price is right. Tim Anderson at the leadoff fills a SS need even for a guy who nearly refuses to take a walk (1 BB in 112 PAs this season). But he has some sneaky power upside and wheels to turn loose. Then there's Jose Abreu whose price has fallen thanks in some part to a dip in HR/FB%. But U.S. Cellular plays to power and I think the Sox could be a sneaky stack here.