MLB Fantasy Baseball Schedule Analysis for Week 3
*Mike Barner — @rotomikebarner*
MLB Fantasy Baseball Schedule Analysis for Week 3
Poor weather has made the start of the season a bit unpredictable in terms of the schedule, but it's only going to get better as we get further away from the beginning of April. If you are playing in a head-to-head fantasy league, using starting pitchers that have two starts in a week can give you a significant edge over your opponent. He are some starters who will each start two games in the week ahead that you should either target or avoid for your lineup.
Starters With Favorable Matchups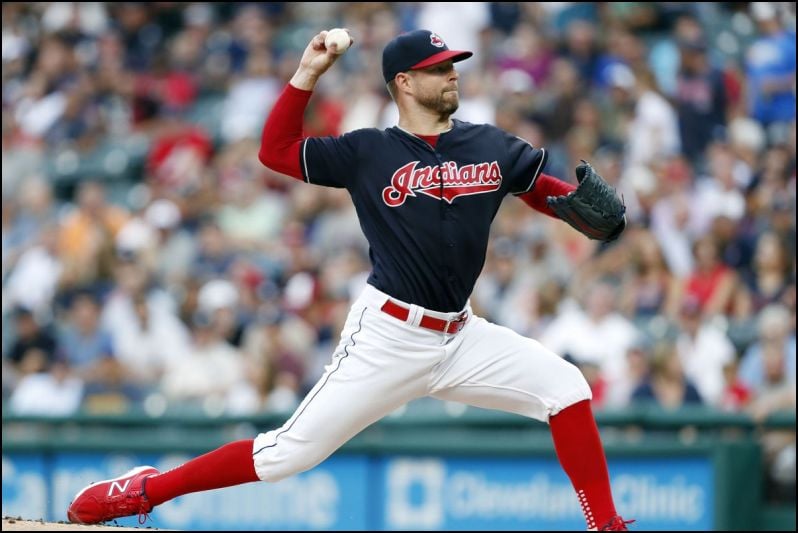 Corey Kluber, Cleveland Indians: vs. DET, vs. TOR
Anytime an ace like Kluber gets two starts in a week, you are likely off to a good start if you have him in your league. Kluber is still looking for his first win of the season, but he has a sparkling 2.40 ERA and 0.80 WHIP after his first two starts. Both of his starts this week are at home, where he had a 1.81 ERA and 12.3 K/9 last season. With one of his starts being against the rebuilding Tigers. Kluber is on the cusp of providing excellent production for fantasy owners.
Garrett Richards, Los Angeles Angels: at TEX, at KC
Richards has had trouble staying healthy, throwing a total of 61.1 innings in the last two seasons. He was great when he was able to take the mound, posting a FIP of 3.32 or lower in both seasons. He's not off to the best of starts this year with a 5.06 ERA and 6.50 FIP through two starts. However, he has allowed just an 18.5% hard-hit rate. He showed his strikeout upside in his last start Tuesday against the Indians, recording nine of them in 5.2 innings. The Royals are last in the majors with only 16 runs scored so far this season, so Richards could be in line for a valuable week.
Marco Gonzales, Seattle Mariners: at KC, vs. OAK
Gonzales did not pitch at all in 2016 and was limited to 40 innings in 2017 due to Tommy John surgery. Once thought of to be the future of the Cardinals starting rotation, he was traded to the Mariners last season. The Mariners minor league system is lacking talent, making the 26-year-old Gonzales and important part of their future. He allowed three earned runs over six innings in his first start of the season against the Giants, but only recorded two strikeouts. His second start of Week 3 is no cake walk against an Athletics lineup that has plenty of power, but his first start against the anemic Royals offense at least brings him into the conversation as someone to start this week. He is still available in 88% of Yahoo! leagues as well.
Ben Lively, Philadelphia Phillies: vs. CIN, at TB
Lively doesn't jump off the page as someone you'd want to start. He did not have a great season last year, posting a 4.97 FIP and just 5.3 K/9 in 88.2 innings. He does have good control though, posting a 2.4 BB/9 last year and a 2.6 BB/9 during his time in the minors. Home runs weren't a problem for him in the minors either, recording a 0.6 HR/9 in 603.1 career innings. Week 3 brings two struggling lineups in the Reds and Rays, who are both in the bottom-four in baseball for runs scored in the earlier going. If you are streaming starters, Lively is still available in 95% of Yahoo! leagues.
Starters to Avoid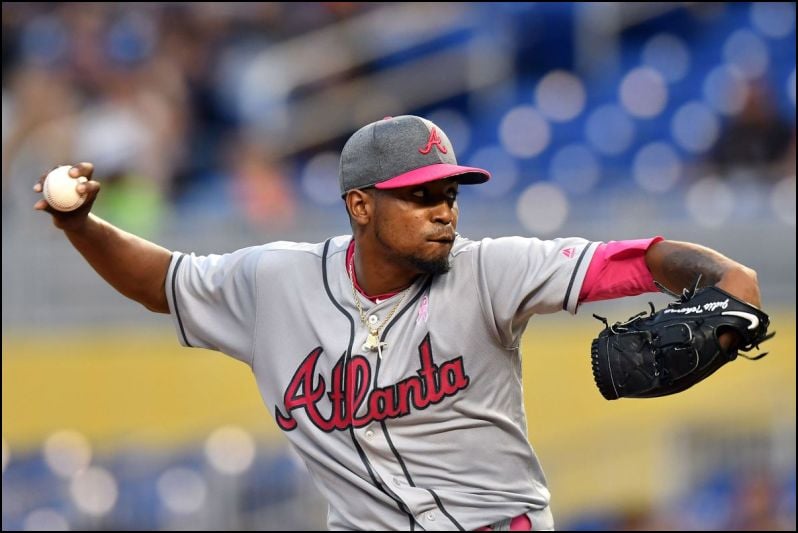 Julio Teheran, Atlanta Braves: at WAS, at Cubs
Teheran is off to a disastrous start, allowing nine earned runs in eight innings over his first two starts. After allowing a career-high 31 home runs last year, he already gave up four in those first two outings. He was a much better pitcher on the road last year, but he'll face two tough lineups in the Nationals and Cubs. He just faced the Nationals on Tuesday, giving up five earned runs in only 2.1 innings. Keep him out of your lineup for Week 3.
Clayton Richard, San Diego Padres: at COL, vs. SF
The "ace" of the Padres would be a back of the rotation starter on most teams. Not only did he have a 4.79 ERA last year, but he struggled to keep runners off base, resulting in a 1.52 WHIP. He allowed a 35% hard-hit rate and only had a 6.9 K/9, so he really wasn't fooling anyone. With a rough road game in Coors Field among his two starts for Week 3, don't consider him as a streaming option for your team.
Francisco Liriano, Detroit Tigers: at CLE, vs. NYY
Liriano made his debut in the majors back in 2005, so it's hard to believe that he's only 34 years old. Although he's not much more than a journeyman pitcher at this point in his career, he made the starting rotation out of spring training for the rebuilding Tigers. He only allowed one earned run in 6.2 innings in his first start of 2018, but it came against the Royals. This week brings much tougher opponents, especially a Yankees lineup that provides a lot of problems for left-handed pitchers. Don't overreact to one good start, stay away from Liriano.