NBA Daily Fantasy Basketball Lineup Picks for 12/21/17
*Mike Barner*
NBA Daily Fantasy Basketball Lineup Picks for 12/21/17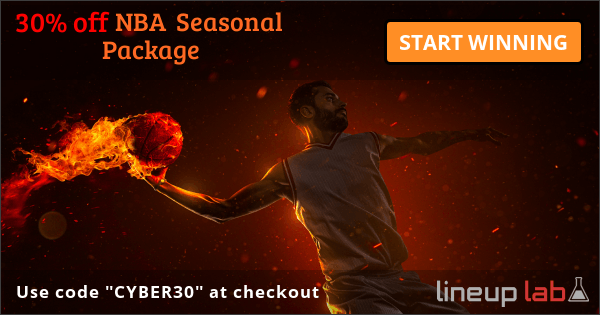 Use Code "CYBER30" at checkout for 30% off Seasonal Package
POINT GUARDS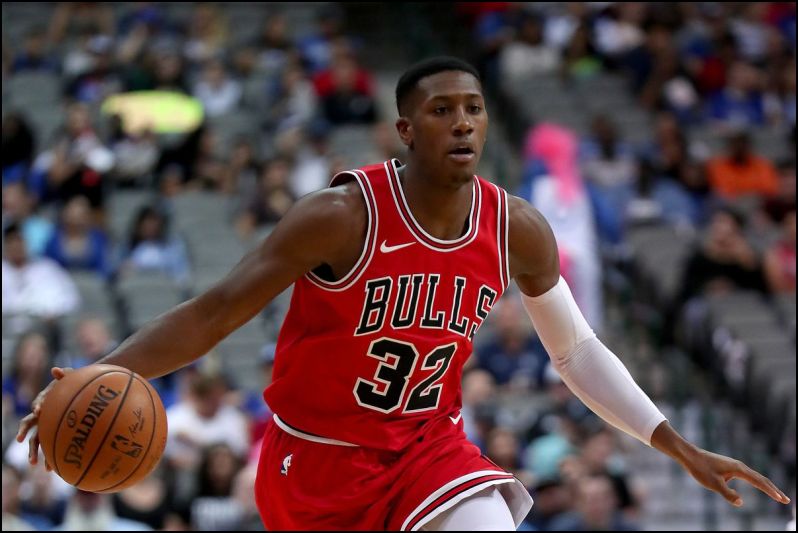 Kris Dunn, CHI at CLE
FanDuel = $7,800
DraftKings = $7,300
The Bulls are red hot right now, winning seven straight games. The return of Nikola Mirotic and the improved play of their bench as a unit is a big reason for their recent success, but Dunn has also been a huge factor. Over the seven-game winning streak, Dunn is averaging 16.6 points, 4.9 rebounds, 7.4 assists, and 2.4 steals per game. The Bulls have moved to smaller lineups and are playing at a faster pace, which will only continue to help Dunn. He has great upside again Thursday.
Mario Chalmers, MEM at PHO
FanDuel = $3,600
DraftKings = $4,300
Chalmers was given the first crack at replacing Mike Conley (Achilles) at point guard, but struggled and was ultimately moved back to the bench. He's been serviceable in that role lately, averaging 7.5 points, 3.5 rebounds, 2.5 assists, 2.3 steals and 1.8 three-pointers over his last four games. The key is he played at least 22 minutes in all four of those contests. The Suns allow the second-most points on both FanDuel and DraftKings to opposing point guards, so Chalmers might be worth the risk based on his cheap price.
SHOOTING GUARDS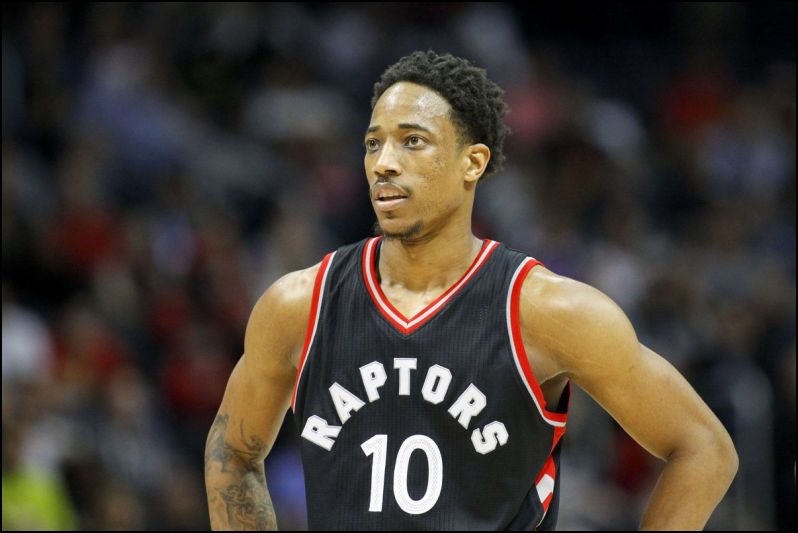 DeMar DeRozan, TOR at PHI
FanDuel = $8,800
DraftKings = $8,800
DeRozan's scoring is down almost three points per game this season, in large part because he is averaging almost four fewer shot attempts per game. He's still been productive though with a 30% usage rate that puts him inside the top-15 in the league. He should get plenty of chances to score Thursday as the Sixers play at the third-fastest pace (103.3) in the league. While he's one of the most expensive guards playing tonight, but he should be worth the price.
Justin Holiday, CHI at CLE
FanDuel = $4,900
DraftKings = $5,600
Holiday's had a hard time contributing offensively of late, scoring eight points or less in four of his last six games. He's averaging 12.5 shot attempts per game this season overall but has taken 10 shots or less in five of his last six games. That should come as little surprise with Nikola Mirotic back in the fold. All that being said, he can contribute with more than just scoring as he's averaging 4.4 rebounds, 1.2 steals and 2.4 three-pointers per game this season. This could be a high-scoring affair between two teams that use small lineups, so Holiday has some upside.
SMALL FORWARDS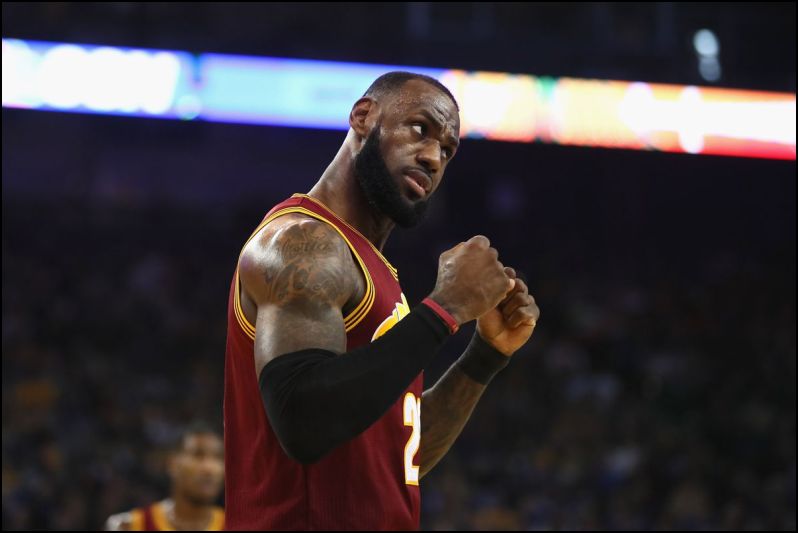 LeBron James, CLE vs. CHI
FanDuel = $12,300
DraftKings = $11,900
James is the best option available at any position Thursday with so few games on the schedule. James continues to get a lot of playing time, averaging 37 minutes per game. While he's one of the best players in the league on a team with talent, he still plays a ton because the Cavaliers struggles on defense tend to lead to close games. While the Bulls are playing well, they don't have anyone capable of slowing down James. Pay up for him in this game and enjoy the ride.
Robert Covington, PHI vs. TOR
FanDuel = $7,000
DraftKings = $6,200
Covington is ice cold from the field right now, shooting only 26.7% from over his last three games. He can carry a team when his shot is falling but tends to go through cold streaks like this as well. Even with his struggles, he still provides value. He hit at least two three-pointers in all three of those games, helping him to build a nice scoring floor. He is also excellent defensively, averaging 2.7 steals and 1.7 blocks over those same three games. There aren't a lot of great cheap options at small forward Thursday, so it's not a bad idea to spend a little more money on Convington as his upside is high if he can correct his shooting woes.
POWER FORWARDS
Dario Saric, PHI vs. TOR
FanDuel = $6,400
DraftKings = $6,400
Joel Embiid (back) is not expected to play Thursday, which is good news for Saric's value. In the last five games that Embiid has missed, Saric has averaged 17.2 points, 9.4 rebounds and 2.2 three-pointers per game. Not only do the Sixers play at a fast pace, but the Raptors do as well as they play at the 10th-fastest pace (100.4) in the league. Saric should see increased usage and value with Embiid out again for this game.
Serge Ibaka, TOR at PHI
FanDuel = $6,400
DraftKings = $5,900
Ibaka missed a game Sunday with knee soreness, but that's been his only bump in the road of late. The good news is he returned to play 27 minutes Wednesday against the Hornets. He was excellent yet again, scoring 24 points to go along with five rebounds, two blocks, and two three-pointers. He has scored at least 15 points, recorded at least one block and hit at least two three-pointers in each of his last eight games, giving him a nice base to work off of on a nightly basis. The price is right to take a chance on him continuing his recent run of success Thursday.
CENTERS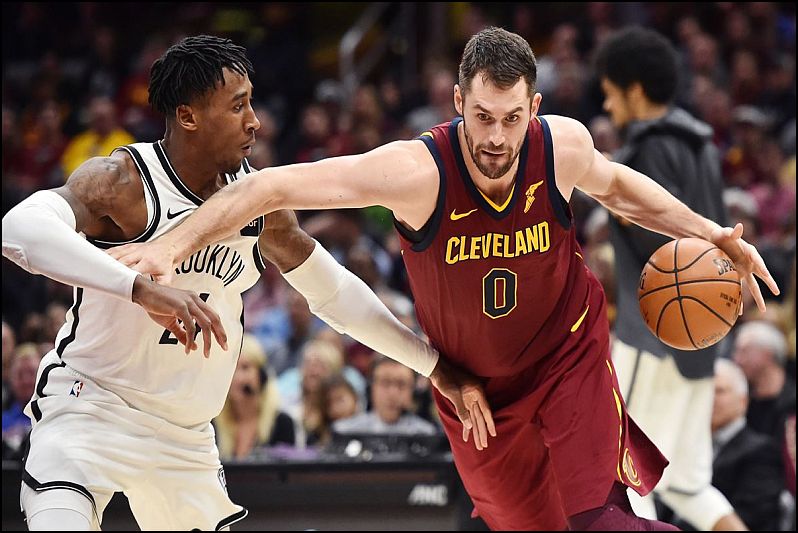 Kevin Love, CLE vs. CHI
FanDuel = $8,000
DraftKings = $8,300
The Cavaliers might be getting some scoring reinforcements with Isaiah Thomas (hip) reportedly set to return soon, but Love will continue to be James' primary running mate at least until then. He's been extremely efficient this season as he is shooting a career-high 47.4% from the field. His usage rate of 26.8% is also the highest it's been since he joined the Cavaliers. The Bulls like to play small outside of Robin Lopez, which should only help Love. He will cost you a lot, but he should be productive again in this game.
Richaun Holmes, PHI vs. TOR
FanDuel = $5,900
DraftKings = $4,600
Like Saric, Holmes should also benefit from Ebiid sitting out Thursday. In the last five games with Embiid out, Holmes averaged 10.4 points and 6.4 rebounds per game. He doesn't have nearly the upside that Saric does, but that doesn't mean he can't provide value at a cheaper price. There aren't many great cheap options at center Thursday, making Holmes someone worth considering for your entry.