NBA Daily Fantasy Basketball Lineup Picks for 12/7/17
*Mike Barner*
NBA Daily Fantasy Basketball Lineup Picks for 12/7/17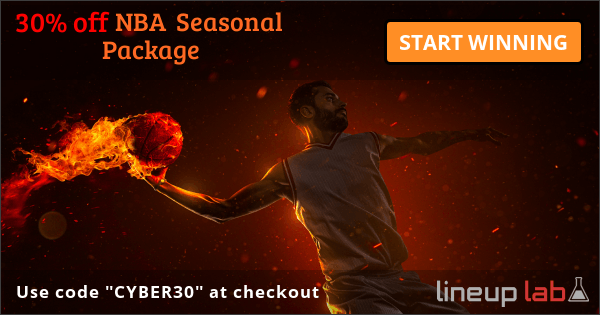 Use Code "CYBER30" at checkout for 30% off Seasonal Package
POINT GUARDS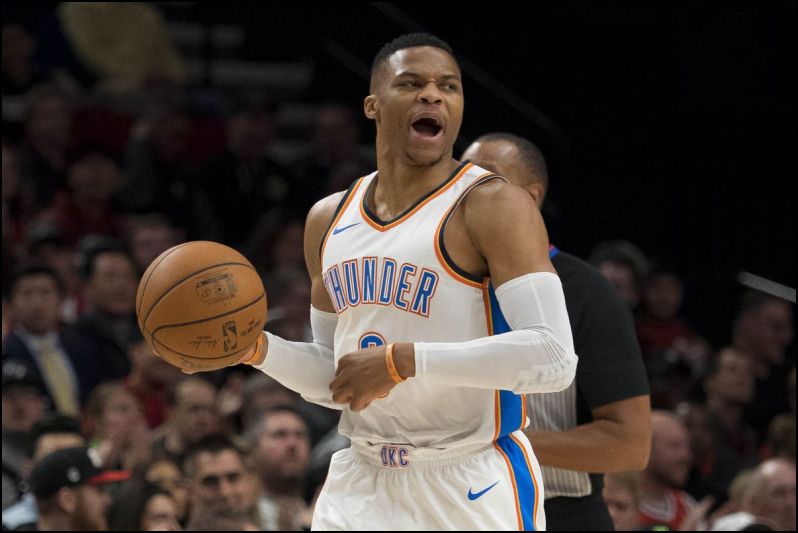 Russell Westbrook, OKC at BKN
FanDuel = $11,500
DraftKings = $12,000
Westbrook is close to averaging a triple-double again as he enters Thursday averaging 22.5 points, 9.3 rebounds and 9.9 assists per game. He's been even better over the Thunder's three-game winning streak, averaging 23.6 points, 10.3 rebounds, and 12.6 assists. His 33.3% usage rate is sixth-best in the NBA, so he could be in for a huge performance Thursday considering the Nets play at the third-fastest pace (104.9) in the league. With so little talent on the Thunder bench, Westbrook is going to continue to dominate in DFS.
Tomas Satoransky, WAS at PHO
FanDuel = $4,700
DraftKings = $4,100
Satoransky got off to a hot start with John Wall (knee) sidelined but has struggled to average only 7.5 points, 3.0 rebounds and 2.0 assists over his last two games. The good news is that he is still playing more minutes than the fill-in starter Tim Frazier, so the opportunities are there.  The Suns are a terrible defensive team and they play at the second-fastest pace (105.3) in the league, leaving their opponents with great upside. Even with his difficulties of late, this could be a bounce-back performance for Satoransky Thursday.
SHOOTING GUARDS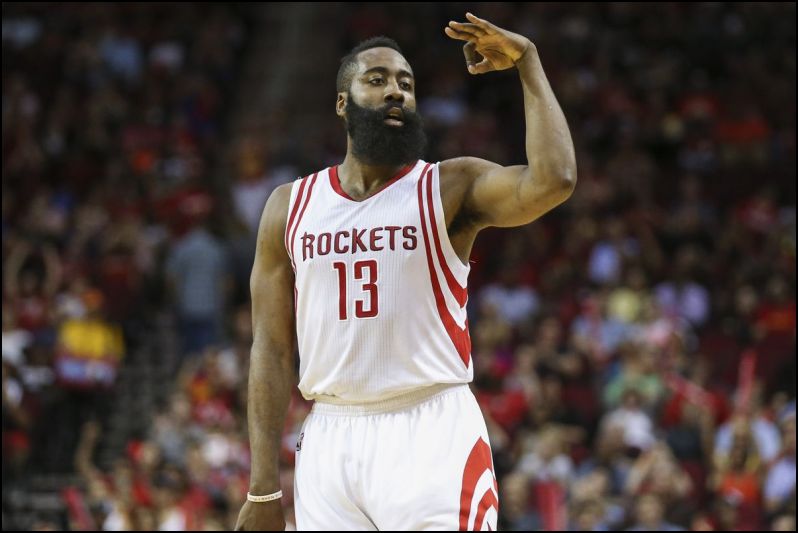 James Harden, HOU at UTA
FanDuel = $11,500
DraftKings = $11,000
There was some fear that Harden would see a decrease in production with the return of Chris Paul, but nothing seems to be able to slow him down. In seven games since Paul's return, Harden is averaging 32.7 points, 5.6 rebounds, 8.6 assists, 1.9 steals and 4.9 three-pointers per game. Paul has clearly taken a back seat offensively, so expect Harden to continue to stuff the stat sheet. He rocked the Jazz for 56 points earlier this season, so pay up for Harden again Thursday.
Troy Daniels, PHO vs. WAS
FanDuel = $3,700
DraftKings = $4,100
The Suns are going to be without Devin Booker (groin) for two-to-three weeks, leaving a huge offensive void on their team. Not only was he their best scorer, but he took a ton of shots as he's averaged 18.8 shot attempts per game. It's going to take a collective effort to replace him and Daniels may be one of those players who gets a boost. He doesn't get much playing time, but he is averaging 12.8 points and 3.6 three-pointers in the five games where he has played at least 20 minutes this year. Considering he won't cost you much, he might be worth the risk in tournament play.
SMALL FORWARDS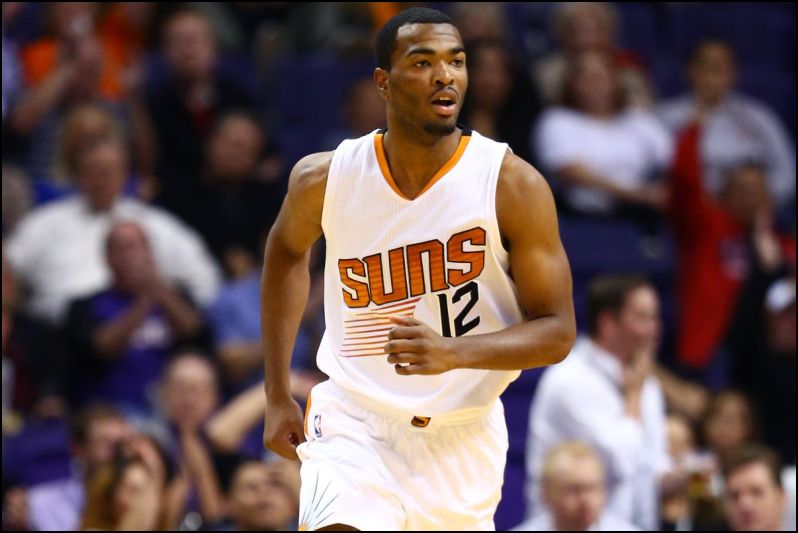 T.J. Warren, PHO vs. WAS
FanDuel = $8,100
DraftKings = $6,500
Speaking of guys trying to make up for Booker's absence, Warren will likely now be counted on to lead the team in scoring. He's already averaging 18.4 points per game with a 24.8% usage rate, both second-best on the team behind Booker. Warren has scored at least 25 points in a game six times this season, showing he can have excellent upside. With so little talent around him, Warren should get plenty of opportunities to be a valuable part of your entry Thursday.
Brandon Ingram, LAL at PHI
FanDuel = $6,800
DraftKings = $6,400
Ingram is shaping up to be an offensive force for the Lakers this season and is averaging 19.1 points over his last nine games. He's averaging five more shot attempts per game this season, so expect this to be a trend that continues throughout the rest of the year. This is an excellent matchup Thursday as both the Lakers and the Sixers are in the top-four in the NBA in terms of pace of play. It suited Ingram well when these teams faced off earlier this season as he finished with 26 points, 11 rebounds, three assists and two blocks. Get him back in your lineup for this game.
POWER FORWARDS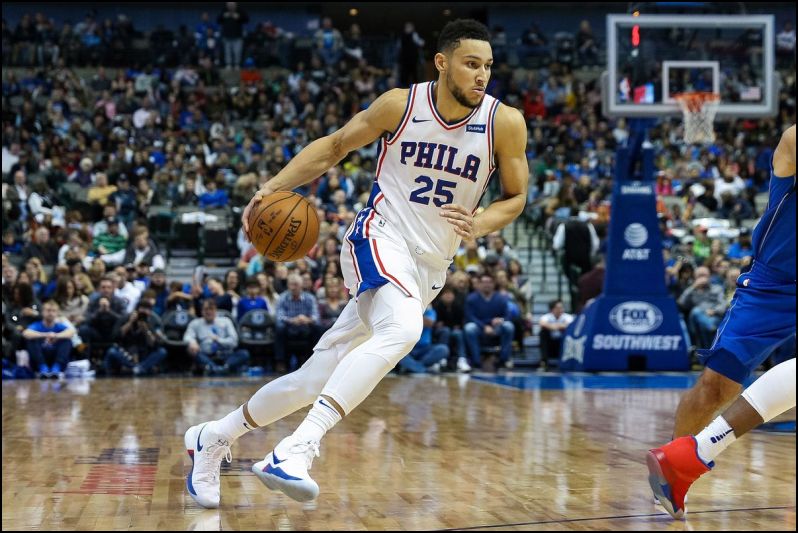 Ben Simmons, PHI vs. LAL
FanDuel = $10,500
DraftKings = $9,900
The Wizards raised some eyebrows last week when they went to Hack-a-Ben, putting Simmons on the free-throw a whopping 29 times. Simmons really struggled, making only 15 attempts and showing what looked to be a major weakness in his game. He's rebounded from that nicely, making 6-of-8 free-throws over three games since. He hasn't been tested much, but it's something to keep an eye one. His ability to provide excellent all-around counting stats makes him a great DFS option on most nights, but tonight is especially promising considering the pace at which both of these teams play. Of note, Simmons is only available at power forward on FanDuel. He is available at point guard and small forward on DraftKings.
Markieff Morris, WAS at PHO
FanDuel = $4,800
DraftKings = $4,700
Morris has struggled for most of this season but showed he still has upside when he scored 23 points to go along with seven rebounds, three assists, and two blocks Friday against the Detroit Pistons. Using the revenge game angle can be tricky, but Morris' tenure as a member of the Suns did not end well. He has played against them three times since, averaging 10.7 points, 5.4 rebounds, 1.3 steals and 1.3 blocks in those games. With a limited slate and so few viable cheap options at power forward, you may want to consider Morris.
CENTERS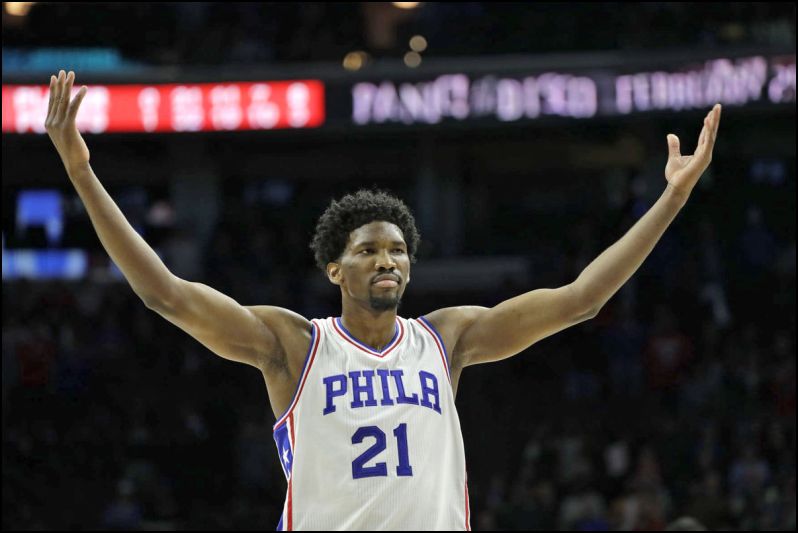 Joel Embiid, PHI vs. LAL
FanDuel = $10,800
DraftKings = $10,100
Thursday brings Embiid's second game against the Lakers this season. He provided a memorable performance in their first meeting, scoring 46 points to go along with 15 rebounds, seven assists, and seven blocks. The Lakers struggle to defend the center position and really don't have anyone capable of slowing down Embiid. It's going to cost you a lot, but Embiid should be worth the price Thursday.
Jarrett Allen, BKN vs. OKC
FanDuel = $4,000
DraftKings = $3,400
The Thunder certainly lack depth, but the one thing they do have is an outstanding center in Steven Adams. Center might be the weakest position on the Nets roster, but someone is going to have to battle with Adams. Allen is starting to show promise off the Nets bench, averaging 9.7 points, 4.3 rebounds and 1.3 blocks over his last three games. That's certainly nothing to write home about, but he may see an uptick in production if he gets a few extra minutes Thursday. If you want to take a risk on a very cheap center, Allen is someone to think about.