NBA Daily Fantasy Basketball Lineup Picks for 1/11/18
*Mike Barner*
NBA Daily Fantasy Basketball Lineup Picks for 1/11/18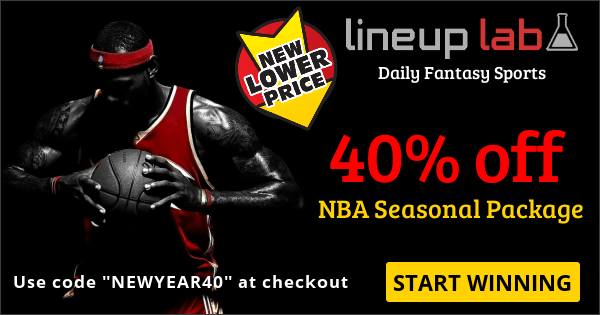 Use Code "NEWYEAR40" at checkout for 40% off Seasonal Package
POINT GUARDS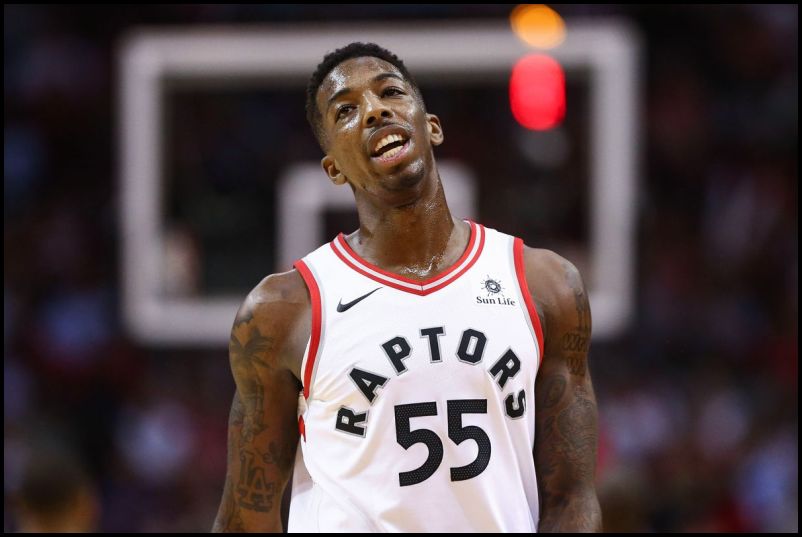 Delon Wright, TOR vs. CLE
FanDuel = $5,700
DraftKings = $5,100
Kyle Lowry (back) is considered unlikely to play Thursday, leaving Wright with another opportunity to start. He started for Lowry on Tuesday against the Heat, scoring 13 points to go along with seven rebounds, four assists, one steal, one block and one three-pointer in 29 minutes. Wright has played at least 29 minutes in four of his last six games, averaging 14.5 points, 8.0 rebounds and 2.8 assists in those four contests. With an expanded role in the cards again Thursday, Wright could provide excellent value.
Patty Mills, SA at LAL
FanDuel = $4,000
DraftKings = $4,500
The Spurs are going to be short-handed Thursday with Kawhi Leonard (shoulder) and Rudy Gay (heel) out, Tony Parker (ankle) doubtful and Danny Green (groin) questionable. If all four players are indeed out, that's a lot of minutes left on the table. Mills has played at least 30 minutes in a game three times this season, averaging 10.0 points, 4.0 rebounds, 4.3 assists and 2.7 three-pointers in those contests. The Lakers play at the fastest pace (103.9 possessions per game) and allow the second-most points per game (111.1) in the league, leaving Mills as a viable option for your entry.
SHOOTING GUARDS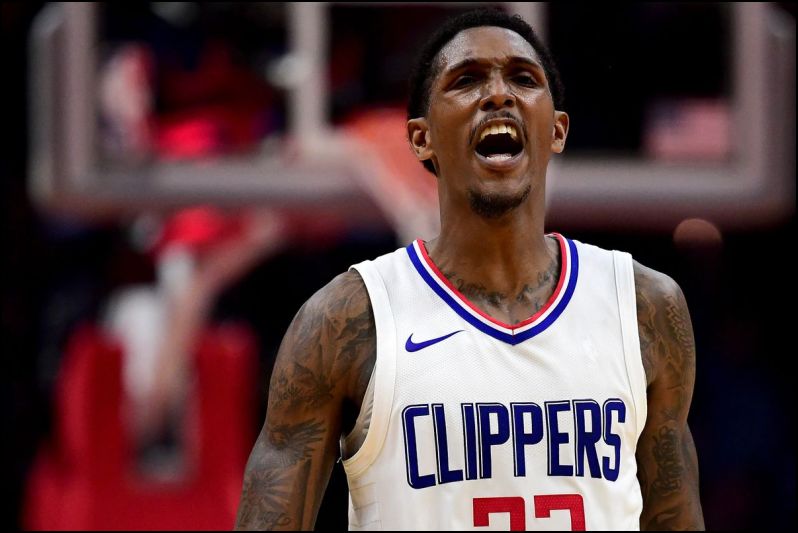 Lou Williams, LAC at SAC
FanDuel = $8,900
DraftKings = $8,300
Williams is putting the Clippers on his back right now, averaging 31.8 points over his last 10 games. He scored a whopping 50 points Wednesday against the Warriors, but still managed to chip in seven assists in the game. The Clippers continue to be hit hard by injuries, which has led Williams to post a career-high 30% usage rate. The Clippers backcourt will be thin again Thursday, so look for more elite production from Williams against the Kings.
Bogdan Bogdanovic, SAC vs. LAC
FanDuel = $5,500
DraftKings = $5,000
The Kings inconsistent rotations make it hard to rely on their players in DFS but Bogdanovic has been one of the few you can count on lately. He's played at least 30 minutes in five of his last seven games, which is a significant threshold for his value. He's played at least 30 minutes in a game nine times this season, averaging 14.1 points, 3.4 rebounds, 4.2 assists and 1.6 steals. At this reasonable price, he might be one of the more safer cheaper guard options Thursday.
SMALL FORWARDS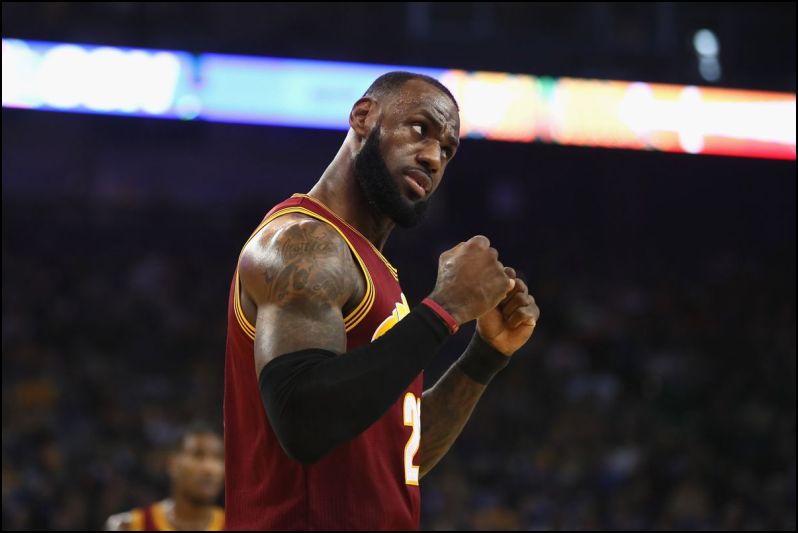 LeBron James, CLE at TOR
FanDuel = $11,500
DraftKings = $11,300
James is coming off one of his worst games of the season on Monday, but he only played 27 minutes in a blowout loss to the Timberwolves. Games like that are few and far between based on his 30.8% usage rate, which is ninth-highest in the league. He is the only player priced over $10,000 on both FanDuel and DraftKings on Thursday, but his upside is so high, it's going to be hard to keep him out of your lineup.
Kyle Anderson, SA at LAL
FanDuel = $5,600
DraftKings = $5,400
With the Spurs dealing with injuries to several key players, look for Anderson to make another start Thursday. He's started each of the last four games, averaging 7.3 points, 6.3 rebounds, 2.8 assists, 2.5 steals and 0.8 blocks per game. While the offensive numbers aren't anything to write home about, his defensive contributions help him to provide value. Considering how fast the Lakers play and how poorly they are on the defensive end, Anderson could have one of his better offensive games of the season. On a night with limited options, he is definitely someone to consider.
POWER FORWARDS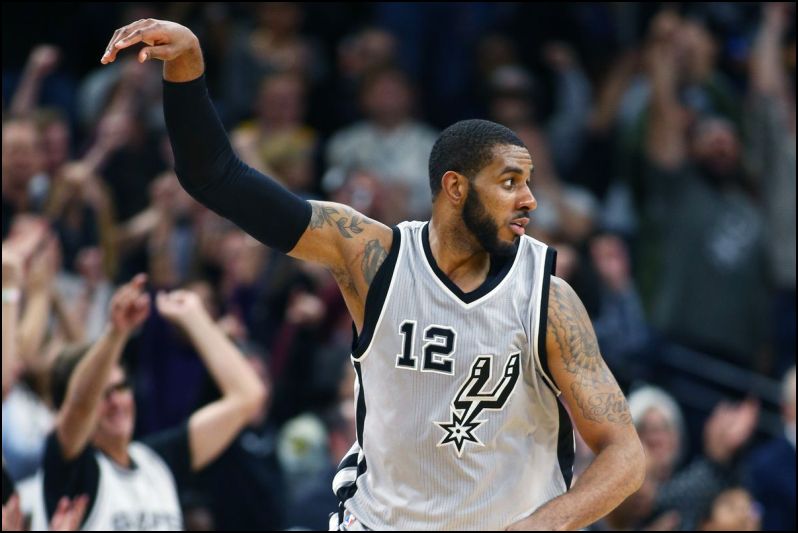 LaMarcus Aldridge, SA at LAL
FanDuel = $9,900
DraftKings = $8,500
Aldridge is off to a great start in January, averaging 28.5 points and 11.5 rebounds through four games. With Leonard back on the shelf, he should continue to be the main contributor on offense for the Spurs. The Lakers struggle to defend opposing power forwards, allowing the fifth-most FanDuel points per game and third-most DraftKings points per game to the position. Aldridge is one of the best options available at any position Thursday, so don't hesitate to add him to your lineup.
Davis Bertans, SA at LAL
FanDuel = $4,500
DraftKings =4,500
Bertans is another player that has seen increased action due to all of the Spurs injuries, logging at least 27 minutes in four straight games. He's shown he can provide an offensive jolt, averaging 15.3 points and 3.3 three-pointers in those contests. He's provided more than just scoring though, also averaging 4.0 rebounds and 1.0 block in those same games. With added playing time likely on tap again Thursday, he could be worth the risk in tournament play at this cheap price.
CENTERS
DeAndre Jordan, LAC at SAC
FanDuel = $8,800
DraftKings = $8,400
The Clippers have dealt with a ton of injuries, but Jordan has been one of the mainstays on their roster. He's always been a dominant rebounder, but he's averaging a career-high 15.1 rebounds per game this season. He's also been forced to take on a bigger role in the offense, averaging 17.6 points in his last five games. If Griffin can't go again Thursday, it will leave Jordan to be a one-man gang on the glass against a deep Kings frontcourt. Even if Griffin does play, Jordan still has considerable value.
Julius Randle, LAL vs. SA
FanDuel = $6,700
DraftKings = $6,500
The Lakers have finally unleashed Randle. He's started each of the last seven games, even with the return of Brook Lopez. He's taken full advantage of the opportunity, averaging 17.6 points, 10.3 rebounds and 3.1 assists in those starts. While the Spurs are dealing with a lot of injuries, they still have Aldridge and Pau Gasol up front, which should lead to a big role for Randle again in this game. If you can't afford to squeeze Jordan into your lineup, Randle is someone to strongly consider.