NBA Daily Fantasy Basketball Lineup Picks for 11/29/17
*Mike Barner*
NBA Daily Fantasy Basketball Lineup Picks for 11/29/17


Use Code "LLNBA17" at checkout for 20% off Seasonal Package
POINT GUARDS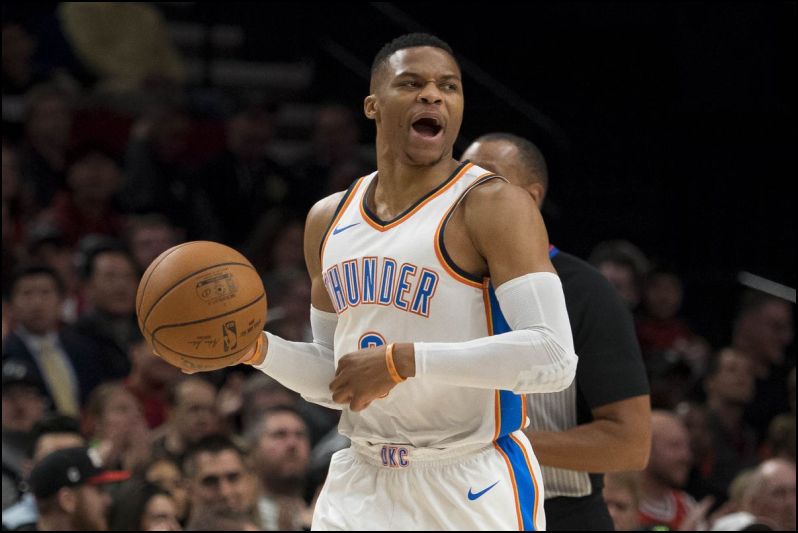 Russell Westbrook, OKC at ORL
FanDuel = $11,000
DraftKings = $11,200
The Thunder are still working through the growing pains of their massive roster overhaul, resulting in Westbrook's usage rate dropping from 41.7% last year to 32.6% this year. That's still good enough for sixth-best in the NBA, but his scoring has dropped 10 points per game as a result. He's playing like his old self of late, averaging 27.8 points, 12.3 rebounds and 10.3 assists over his last four games. Wednesday brings a great matchup against a Magic team that really struggles to defend opposing point guards. This is one of those games where you want to pay up to get Westbrook in your entry.
Tomas Satoransky, WAS at PHI
FanDuel =$3,500
DraftKings = $3,100
Tim Frazier has taken over the starting point guard job the last two games with John Wall injured but is averaging only 6.5 points, 2.0 rebounds, and 3.0 assists in those games. Satoransky ended up playing 22 minutes Tuesday against the Minnesota Timberwolves due to Frazier's struggles and he came through with seven points, five rebounds, six assists and one steal. He may have earned himself more minutes again Wednesday. This should be an uptempo game as the Sixers play at the fourth-fastest pace (104.6) in the league, so take a chance on Satoransky in tournament play if you need a cheap point guard.
SHOOTING GUARDS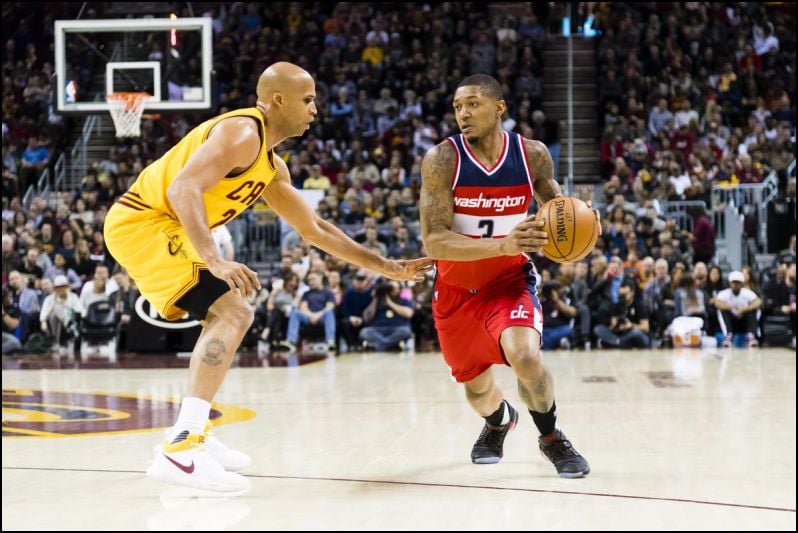 Bradley Beal, WAS at PHI
FanDuel = $8,300
DraftKings = $8,100
A popular DFS play Tuesday due to Wall's injury, Beal was a flop as he scored only eight points on 2-of-11 shooting from the field. He had scored at least 22 points in six straight games entering Tuesday, so don't read too much into one bad shooting night. His 28.9% usage rate is tied for 16th best in the league, so he clearly will get plenty of opportunities to make up for it in this game. This could be a high-scoring contest, so get Beal back in your lineup.
Nicolas Batum, CHA at TOR
FanDuel = $5,800
DraftKings = $5,800
Batum hasn't been able to find his groove since returning from injury as he's only averaging 10.2 points, 3.7 rebounds and 3.5 assists per game. He's had a few extra days to rest as he hasn't played since Saturday. Starting point guard Kemba Walker is listed as doubtful for this game with a should injury, which could mean Michael Carter-Williams would start in his place. He's not a great passer, so expect Batum to be even more of a facilitator than normal. The price is right to take a chance that he has a breakout performance Wednesday.
SMALL FORWARDS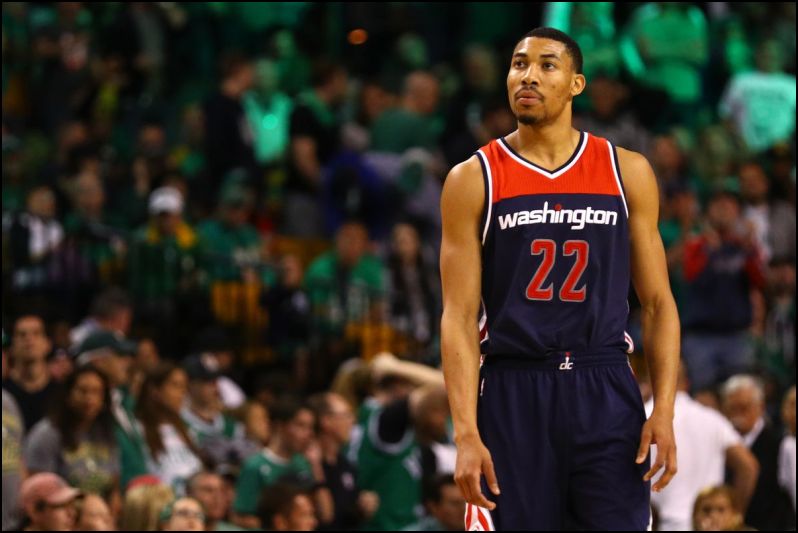 Otto Porter Jr., WAS at PHI
FanDuel = $7,300
DraftKings = $6,700
Porter has been one of the main beneficiaries of Wall being out as he has scored at least 22 points in both games with Wall sidelined. He attempted at least 15 shots in both games, something he had done only three times previously this season. He's also averaging career-highs in rebounds (7.3), steals (1.6) and three-pointers (2.0) per game this season, giving him excellent all-around value. The potential is here for Porter's production to exceed his price point in this game.
Lance Stephenson, IND at HOU
FanDuel = $5,200
DraftKings = $4,300
Stephenson is only averaging 21 minutes per game this season, but he has played more than that in each of the last five games. He is playing at his best right now as he has at least 16 points, eight rebounds and five assists in both of his last two games. While one of those was a start in place of the since-returned Victor Oladipo, it was encouraging to see him still produce coming off the bench in his last game. Both the Pacers and Rockets play at a fast pace and the Rockets like to use a lot of small lineups, so Stephenson should get plenty of playing time and have value at this price.
POWER FORWARDS
Tobias Harris, DET vs. PHO
FanDuel = $6,700
DraftKings = $6,500
Harris is currently having the best season of his career as he's averaging 19.1 points, 5.4 rebounds, and a whopping 2.9 three-pointers per game. He's attempting a career-high 6.1 three-pointers per game and making them at a rate of 47.4%, which may be hard for him to sustain. Don't worry about that Wednesday though against a Suns team that allows the fifth-highest three-point shooting percentage (37.7%) and the most points per game (115.1) in the league.
Larry Nance Jr., LAL vs. GS
FanDuel = $4,900
DraftKings = $5,400
The Lakers wasted no time in the first game for Nance in almost a month as he started and played 30 minutes Monday against the Los Angeles Clippers. He just missed a double-double (nine points and eight rebounds) and recorded four steals. Although he has only played in nine games this season, he has recorded at least two steals five times already. This should be an uptempo game with a lot of small lineups, so Nance could really thrive. He's a good play on both sites, but I really like him on FanDuel based on his price there.
CENTERS
Clint Capela, HOU vs. IND
FanDuel = $7,600
DraftKings = $7,400
Capela hasn't played more than 29 minutes in each of his last six games, but he still managed to average 13.3 points, 10.5 rebounds and 1.7 blocks over those contests. With the Rockets playing so well, it's encouraging that Capela can provide value even in games when he plays limited minutes due to the team having a big lead early. The Rockets have been successful playing small lineups and taking a lot of three's in large part because of Capela's ability to dominate the glass. He's a great fit in this offense and should be in line for a big game against a Pacers team that struggles to defend the center position.
Steven Adams, OKC at ORL
FanDuel = $5,600
DraftKings = $5,500
Adams recorded only six points and three rebounds in 27 minutes Saturday against the Dallas Mavericks, but it wasn't a great matchup as the Mavericks like to play small. Wednesday brings a much friendlier opponent in Nikola Vucevic and the Magic. Adams is averaging 31 minutes per game this season, so expect him to get more playing time and return to his productive self in this game.