NBA Daily Fantasy Basketball Lineup Picks for 12/1/17
*Mike Barner*
NBA Daily Fantasy Basketball Lineup Picks for 12/1/17


Use Code "LLNBA17" at checkout for 20% off Seasonal Package
POINT GUARDS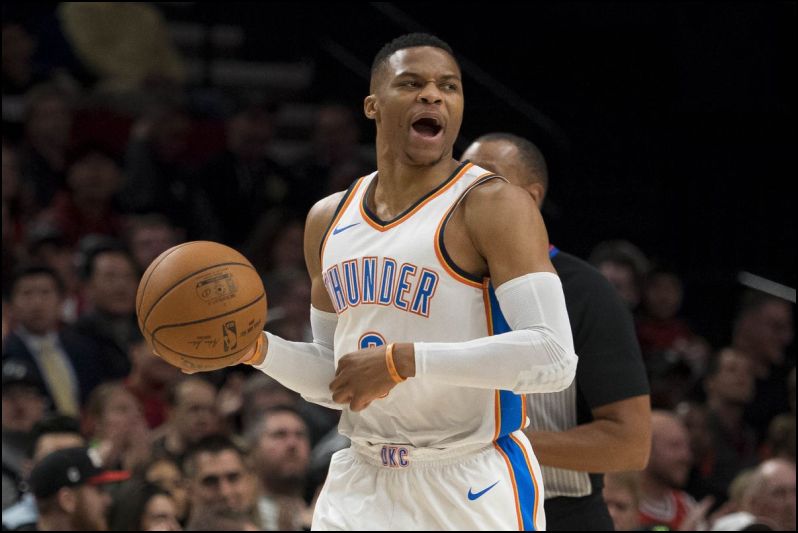 Russell Westbrook, OKC vs. MIN
FanDuel = $11,300
DraftKings = $11,400
Things are getting ugly in Oklahoma City as the Thunder are four games under .500. It's still early, but they are currently on the outside of the playoffs looking in. Considering they added two All-Stars to their team, it would be a huge disappointment in the unlikely event that they actually don't make it. Their problem has been lack of depth, which has lead to Westbrook still being extremely productive even with more talented players in the starting five. Westbrook's 32.7% usage rate is sixth-best in the league and he's coming off a season-high 37-point performance Wednesday against the Orlando Magic. Expect him to try and carry his squad to a win Friday.
Tomas Satoransky, WAS vs. DET
FanDuel = $4,600
DraftKings = $3,800
While Tim Frazier was expected to take over the bulk of the work when John Wall went down with an injury, it's been Satoransky who stepped up to be the most productive point guard on the team. Satoransky has played at least 21 minutes in both of the last two games, averaging 9.5 points, 3.5 rebounds, and 7.0 assists. Considering he won't cost you much, take a chance that he continues to outproduce Frazier again Friday.
SHOOTING GUARDS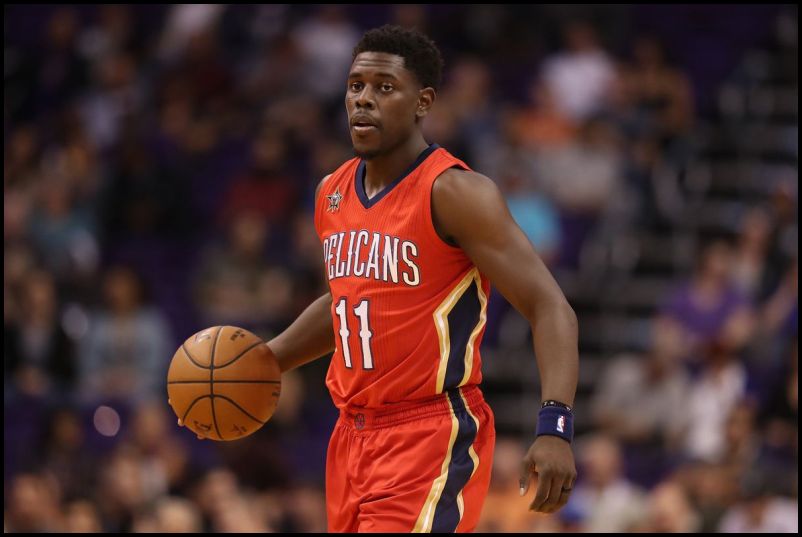 Jrue Holiday, NO at UTA
FanDuel = $6,600
DraftKings = $6,200
There was concern that the return of Rajon Rondo would deal a significant blow to Holiday's value as he wouldn't have the ball in his hands as much. While his assist totals have definitely taken a hit, his scoring has increased as he has scored at least 18 points in four of his last five games. The Pelicans play at the seventh-fastest pace (102.2) in the league, helping to create more scoring opportunities for Holiday. At this reasonable price, his offensive upside makes him someone to consider for your lineup.
Alec Burks, UTA vs. NO
FanDuel = $3,600
DraftKings = $3,600
Burks provided tremendous value Thursday against the Los Angeles Clippers when he scored 28 points to go along with seven rebounds, five assists, three steals and one block in 29 minutes. With Rodney Hood out with an ankle injury, Burks was needed to help carry their offense. With Hood's status uncertain for Friday, Burks presents another opportunity to provide value. Even if Hood does manage to play, Burks should get enough minutes to be an option for your entry as he has logged at least 20 minutes in seven of his last eight games.
SMALL FORWARDS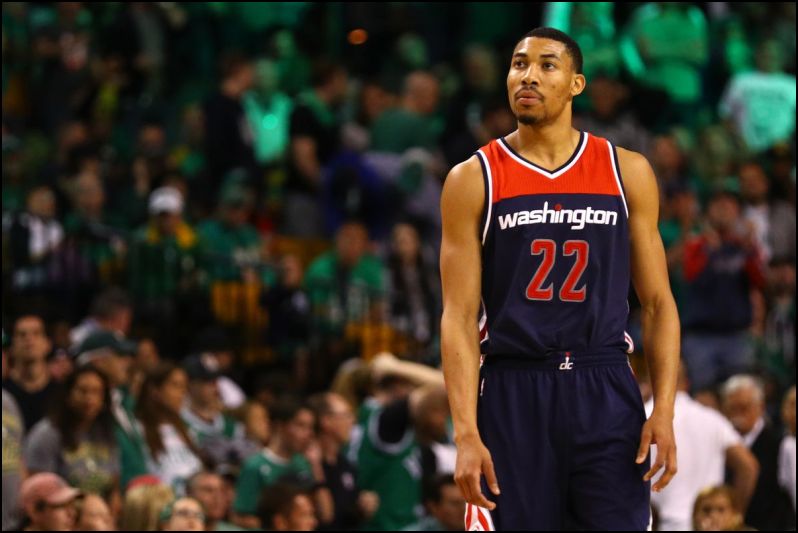 Otto Porter Jr., WAS vs. DET
FanDuel = $7,000
DraftKings = $6,500
The Wizards need Porter to provide offensive help with Wall out, but he put up a dud Wednesday against the Philadelphia 76ers when he scored only eight points. The good news is, he had 14 shot attempts in the game, so it was just a matter of being ice-cold from the field. He had scored at least 22 points in both of the previous two games, showing he is capable of providing the offense they need. This will be the second matchup between these two teams this season and Porter dominated in the first game, scoring 28 points to go along with nine rebounds, three assists, four steals and one block. Look for a rebound performance Friday.
Lance Stephenson, IND at TOR
FanDuel = $5,200
DraftKings = $4,500
Stephenson is finally starting to get consistent playing time as he has logged at least 22 minutes in six straight games. He has the ability to provide valuable all-around numbers as he is averaging 15.8 points, 6.8 rebounds and 3.5 assists over his last four games. The Pacers play at the ninth-fastest pace (101) in the league, which fits well with Stephenson's skillset. Considering his low floor relative to his price, Stephenson is worth considering again in this game.
POWER FORWARDS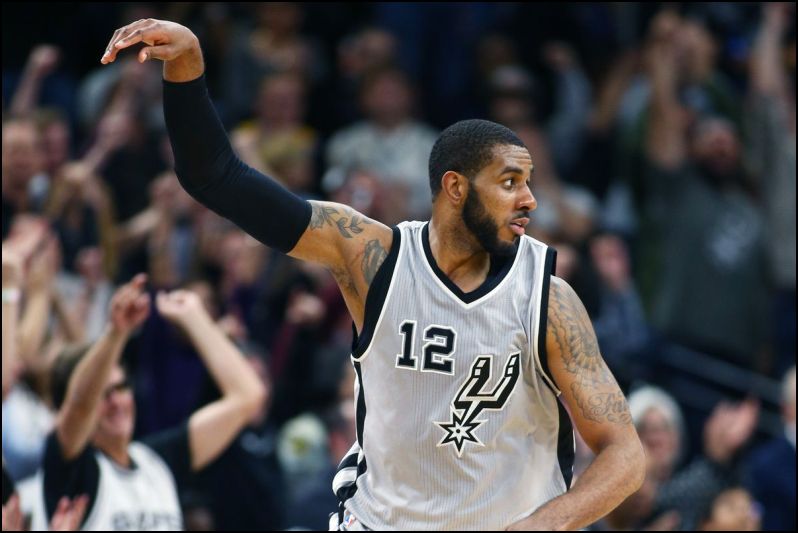 LaMarcus Aldridge, SA at MEM
FanDuel = $8,900
DraftKings = $8,500
Aldridge just faced the Grizzlies Wednesday and dominated the game with 41 points, six rebounds, one assist, and one block. He continues to lead with the way with Kawhi Leonard out as his 28.3% usage rate is by far the highest on the team. He hasn't put up these types of numbers since he was the main man on the Portland Trail Blazers, but there is no reason to believe he can't keep rolling with Leonard out again Friday.
Kelly Olynyk, MIA vs. CHA
FanDuel = $4,900
DraftKings = $4,400
The Heat will be without starting center Hassan Whiteside due to a knee injury for one-to-two weeks, dealing a major blow to their frontcourt. Olynyk is one of the players left to pick up the pieces, although his style of game is vastly different from that of Whiteside. Olynyk has only averaged 19 minutes a game this season, but he has still managed to average a respectable 9.2 points, 5.3 rebounds, 1.6 assists and 1.2 three-pointers per contest. With the likelihood of added minutes Friday, Olynyk results in an excellent value play.
CENTERS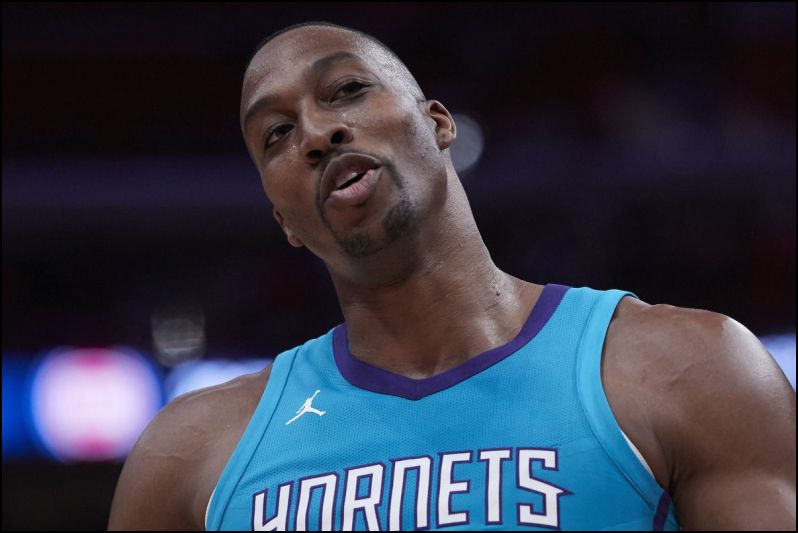 Dwight Howard, CHA at MIA
FanDuel = $7,900
DraftKings = $7,500
Howard is playing at his best right now as he is averaging 19.7 points, 13.8 rebounds and 1.2 blocks over his last six games. The move to Charlotte has done wonders for his career as his 25.1% usage rate is his highest since the 2011-12 season. With Whiteside out Friday, the Heat are going to have a hard time slowing down Howard. You don't have to worry about his atrocious free-throw shooting in DFS, so get him in your lineup and enjoy the hefty double-double.
Bam Adebayo, MIA vs. CHA
FanDuel = $4,700
DraftKings = $4,100
Along with Olynyk, Adebayo should see increased minutes with Whiteside injured. He is likely better suited to defend Howard, so he could be in for big minutes. He played 30 minutes in the Heat's last game Wednesday against the New York Knicks and finished with nine points, five rebounds, and two steals.  There is potential here as he posted a double-double earlier this season in a game where he played 31 minutes against the Timberwolves. If you want to take a chance on a cheap center in tournament play, give Adebayo a shot.