NBA Daily Fantasy Basketball Lineup Picks for 1/4/18
*Mike Barner*
NBA Daily Fantasy Basketball Lineup Picks for 1/4/18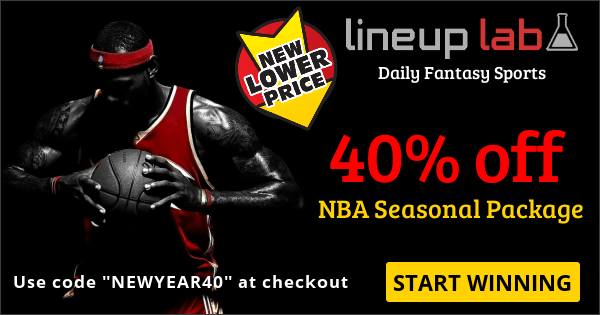 Use Code "NEWYEAR40" at checkout for 40% off Seasonal Package
POINT GUARDS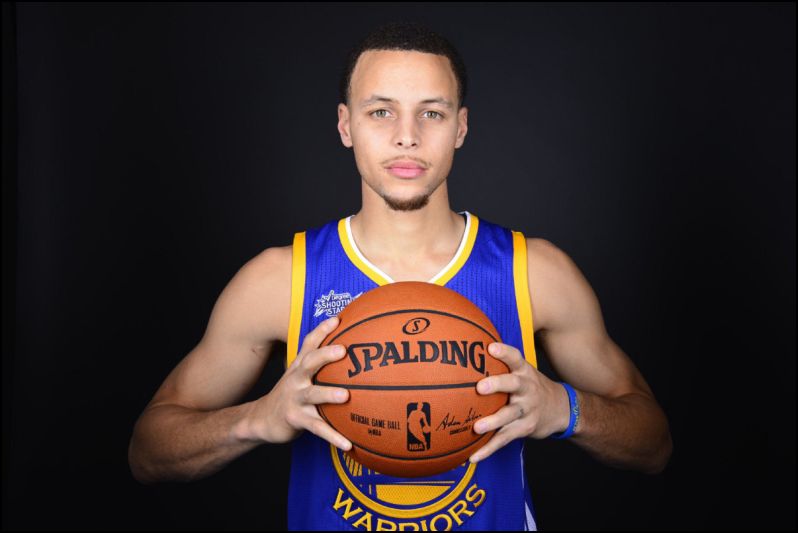 Stephen Curry, GS at HOU
FanDuel = $9,800
DraftKings = $8,400
Curry has wasted no time since returning from an ankle injury, averaging 35.0 points, 4.5 rebounds, 5.5 assists and 8.0 three-pointers in two games. He's averaging 4.0 three-pointers per game this year, but believe it or not, that mark could be even higher as he is shooting a career-low 40.6% from behind the arc. This should be a high-scoring game with both the Warriors and the Rockets in the top-eight in the league in pace of play, so take full advantage of Curry at this reasonable price.
Milos Teodosic, LAC vs. OKC
FanDuel = $5,900
DraftKings = $5,100
The Clippers have been decimated by injuries at guard throughout this season, the latest being Austin Rivers (Achilles). Rivers has missed both of the team's last two games and is questionable to play Thursday. Even if he does manage to play, his minutes could be monitored. While not flashy numbers, Teodosic did average 10.5 points, 3.0 rebounds, 5.5 assists and 2.5 three-pointers in the two games that Rivers missed. There aren't many great cheap options available at point guard with only two games on the schedule Thursday, making Teodosic someone to consider.
SHOOTING GUARDS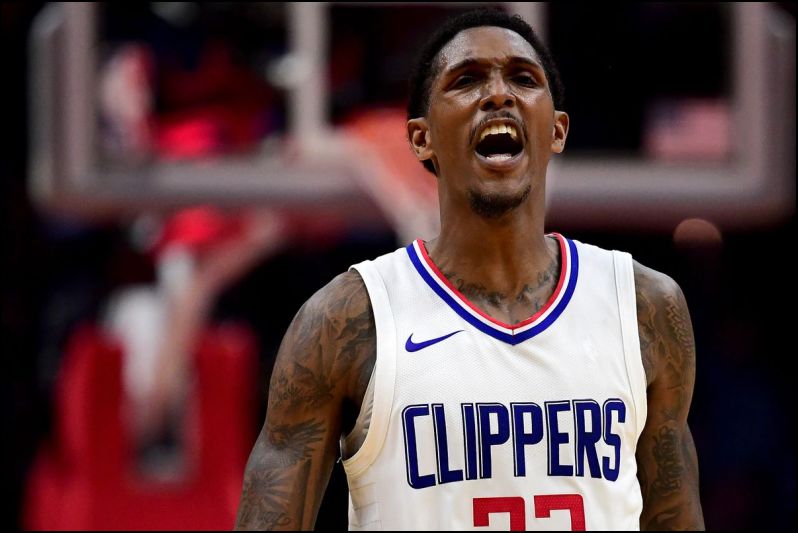 Lou Williams, LAC vs. OKC
FanDuel = $7,500
DraftKings = $7,200
With all the injuries the Clippers have suffered, Williams is averaging career-highs in points (21.7), assists (4.8), three-pointers (2.7) and minutes (31) per game. His usage rate stands at 28.9%, putting him inside the top-20 in the league. The return of Blake Griffin from a knee injury has actually helped Williams since teams can't key in on him defensively anymore, resulting in Williams averaging 32.0 points over the last three games. The Thunder are a strong defensive team, but volume alone still makes Williams someone to consider.
Eric Gordon, HOU vs. GS
FanDuel = $6,900
DraftKings = $6,500
How lucky are the Rockets to have Gordon? He started earlier this season when Chris Paul was injured and now he returns to the starting lineup with James Harden (hamstring) out of action. In 17 starts this season, Gordon is averaging 22.1 points, 2.7 rebounds, 3.1 assists and 4.0 three-pointers. He should fit in even better with Paul running the show as Paul is more of a pass-first point guard as opposed to Harden being an elite scorer. At this reasonable price, Gordon is too good to pass up.
SMALL FORWARDS
Paul George, OKC at LAC
FanDuel = $8,400
DraftKings = $7,000
It took awhile, but the Thunder appear to have finally hit their stride, winning seven of their last 10 games. George missed one of those game, but averaged 21.4 points, 5.0 rebounds, 2.6 assists, 2.4 steals and 1.0 block in the other nine games. His 25.1% usage rate is his lowest since the 2012-13 season, but he's clearly ahead of Carmelo Anthony as the second-best offensive weapon for the Thunder. He's priced low enough to be a viable option for your entry Thursday.
Gerald Green, HOU vs. GS
FanDuel = $4,100
DraftKings = $4,000
Talk about a player making an immediate impact on his new team. Green recently signed with the Rockets to give them depth on the bench but is now thrust into a prominent role with Harden out. He came through with flying colors in the first game without Harden on Wednesday, scoring 27 points to go along with six rebounds, two assists, and seven three-pointers in 28 minutes. While it will be hard for him to match that production, he should get extended minutes again Thursday in a game likely full of small lineups. He might be the best value play of the night.
POWER FORWARDS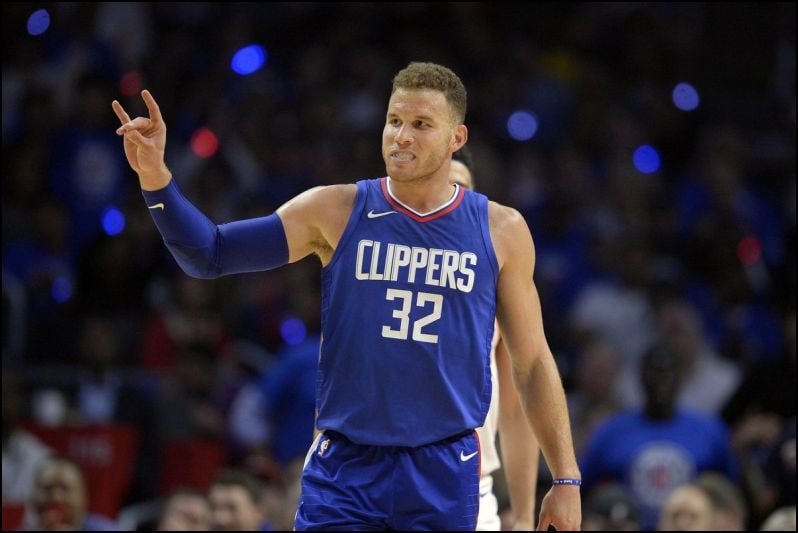 Blake Griffin, LAC vs. OKC
FanDuel = $8,700
DraftKings = $8,200
Griffin continues to show his versatility, averaging 23.3 points, 6.3 rebounds, and 6.6 assists in three games since returning from injury. He has posted a career-high 30.1% usage rate this season, which is not surprising considering the rash of injuries the Clippers have suffered. The Thunder are a strong defensive team, but they don't have much size up front. Carmelo Anthony will likely be the one trying to slow down Griffin on Thursday, so Griffin could be primed for a big game.
Ryan Anderson, HOU vs. GS
FanDuel = $4,300
DraftKings = $4,300
Games between the Rockets and Warriors are what Anderson was made for. With lots of small lineups and the game being played at a fast pace, it's a perfect compliment to Anderson's skillset. In his first meeting with the Warriors this season, Anderson scored 13 points to go along with eight rebounds, one steal, one block and three three-pointers. Last season, he averaged 14.5 points, 3.5 rebounds, and 2.5 three-pointers in two games against them. The price is right to take a chance on him playing well in this game.
CENTERS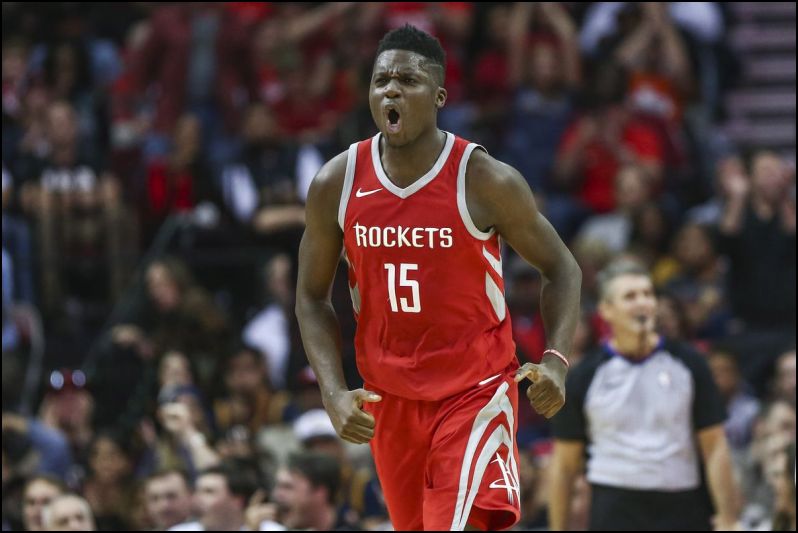 Clint Capela, HOU vs. GS
FanDuel = $7,500
DraftKings = $6,800
The Rockets are going to need increased scoring from multiple players to make up for the loss of Harden, Capela included. He was up to the task Wednesday against the Magic, scoring 21 points in only 23 minutes. Centers thriving with Chris Paul running the point are nothing new, such as the success DeAndre Jordan had with him in Los Angeles. Capela has recorded a double-double in three of his last five games and could be extremely valuable if he continues to score more.
Steven Adams, OKC at LAC
FanDuel = $6,500
DraftKings = $5,800
Adams gets no easy task matching up against Jordan in this game. Jordan is an elite defensive rebounder, averaging 10.7 per game this season. One of Adams' strengths is his ability to contribute on the offensive glass, averaging 4.9 offensive rebounds per game. While this is a tough matchup indeed, it should also lead to plenty of playing time for Adams because the Thunder don't have much size. There aren't any great really cheap options are center Thursday, but Adams is a viable option at this price.