NBA Daily Fantasy Basketball Recommendations for December 11 2019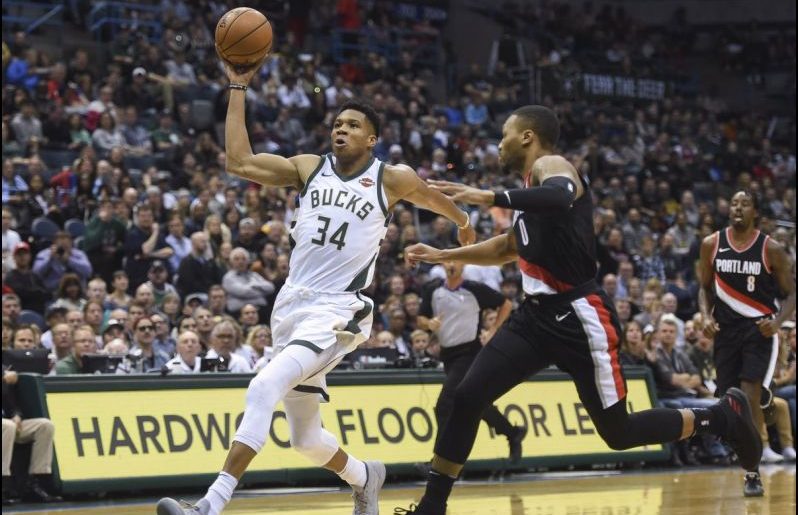 Get ready for a crazy night in DFS with 11 games on the NBA schedule Wednesday. With so many options to consider, let's get right to it and discuss a couple of players at each position who could thrive. Don't forget to sign up for our Newsletter and try our NBA Lineup Optimizer to help build a winning entry on FanDuel and DraftKings.
POINT GUARDS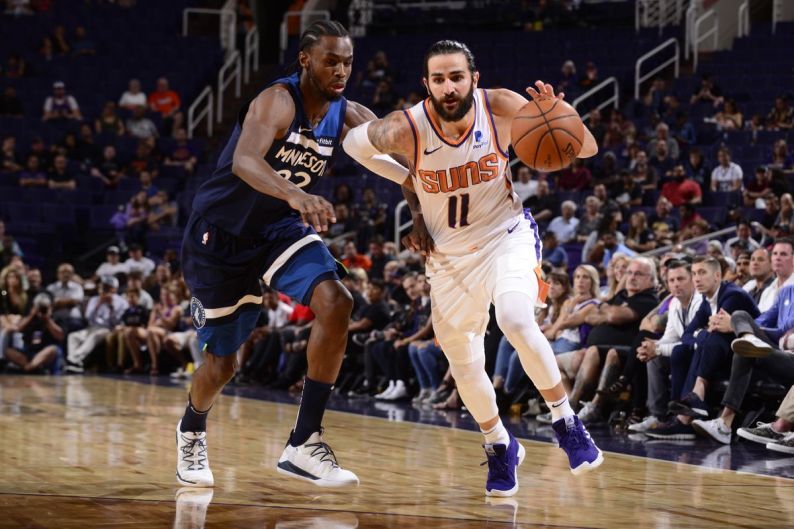 Ricky Rubio, PHO vs. MEM
FanDuel = $8,000
DraftKings = $7,300
Rubio has been an assists machine of late, racking up at least 13 of them in four of his last five games. His average is up to 9.2 a night for the season, showing his reduced numbers the last couple of the seasons with the Jazz was more because of how they were using him, rather than how well he was playing. With both of these teams ranked inside the top-eight in the league in pace of play, Rubio should be in line for another productive evening.
Tomas Satoransky, CHI vs. ATL
FanDuel = $6,000
DraftKings = $5,700
It took some time to get adjusted to his new surroundings, but Satoransky looks settled into Chicago now having averaged 11.2 points, 3.8 rebounds, 6.6 assists, 1.6 steals and 1.1 three-pointers across his last nine games. While none of his contributions in a single category stands out, that's valuable all-around numbers. The Hawks could have tired legs playing the second leg of a back-to-back set and have already allowed the third-most points per game, making Satoransky an excellent cost-effective option to consider.
SHOOTING GUARDS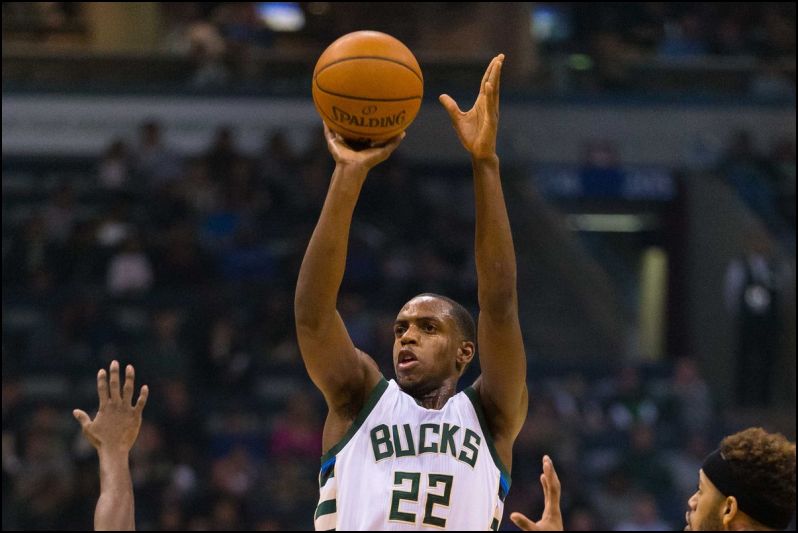 Khris Middleton, MIL vs. NO
FanDuel = $6,800
DraftKings = $6,400
After initially bringing Middleton off the bench in his return from injury, he's started and averaged 17.5 points, 7.5 rebounds, 4.3 assists and 2.8 three-pointers across his last four games. That's even more impressive when you consider he only averaged 24 minutes a night during that stretch. There is the potential here for another blowout against the Pelicans, but with both them and the Bucks inside the top-five in pace of play, Middleton should still provide value.
Ben McLemore, HOU at CLE
FanDuel = $5,000
DraftKings = $5,400
McLemore's career has largely been a disappointment, but he may have finally found a home with the Rockets. He's been particularly productive across their last five games, averaging 20.4 points, 4.4 rebounds and 5.2 three-pointers a night. The key is that he averaged 31 minutes a game during that stretch. He should see an expanded role again Wednesday with Eric Gordon (knee) and Austin Rivers (illness) out, which makes him appealing against the struggling Cavaliers.
SMALL FORWARDS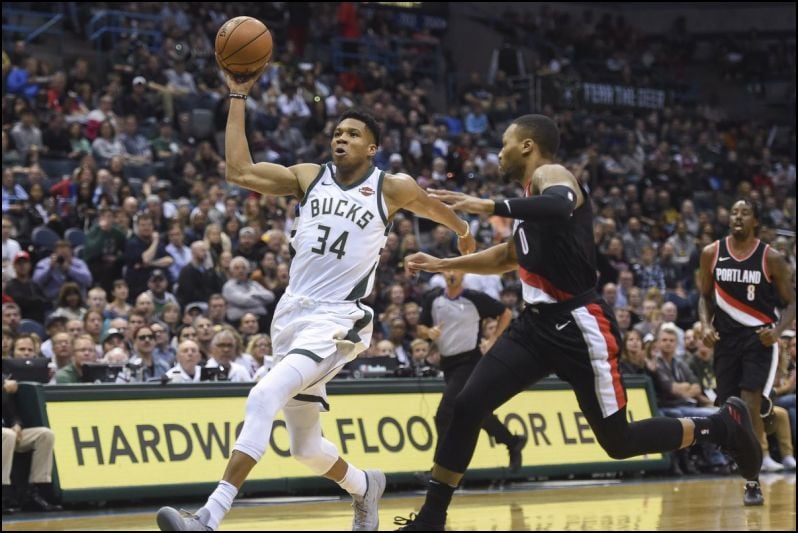 Giannis Antetokounmpo, MIL vs. NO
FanDuel = $12,000
DraftKings = $11,000
I could go on for days discussing Giannis' awesome stats. He's been an absolute monster, averaging 30.9 points, 13.2 rebounds, 5.5 assists, 1.3 steals, 1.3 blocks and 1.6 three-pointers a game. While his free-throw shooting has been a drag, that doesn't matter in DFS. Even if this game get out of hand, Giannis will likely have played a large enough role in it getting to that point to be worth this lofty price tag.
Joe Ingles, UTA at MIN
FanDuel = $5,000
DraftKings = $5,300
The Jazz are set to embark on their fourth straight game without Mike Conley Jr. (hamstring). Ingles has moved into the starting five in his place, averaging 8.3 points, 2.3 rebounds, 7.7 assists, 2.3 steals and two three-pointers a game. With the Timberwolves playing at the fourth-fastest pace in the league, the added playing time that Ingles should receive makes him an excellent option.
POWER FORWARDS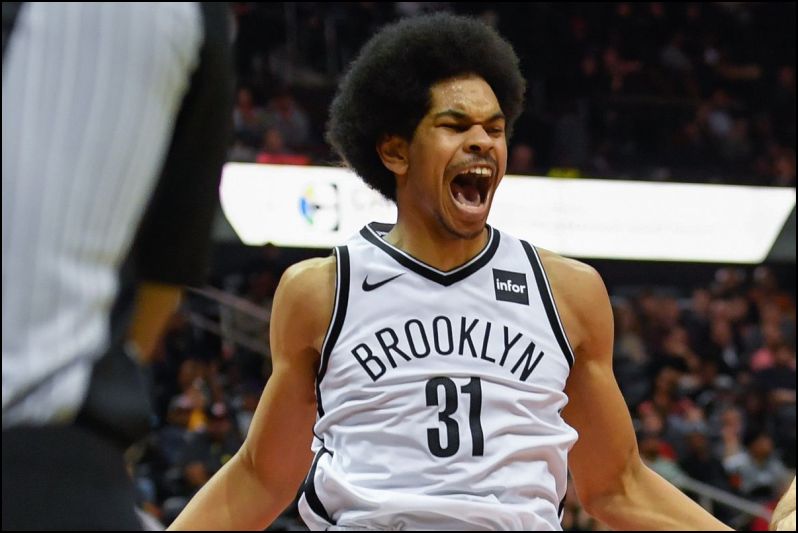 Jarrett Allen, BKN vs. CHA
FanDuel = $7,600
DraftKings = $6,800
Thankfully, the Nets have stopped messing around and have locked Allen into their starting five. DeAndre Jordan has had an excellent career, but Allen is the better player at the current stage of both players' respective careers. Allen has run with his opportunity, averaging 15.3 points, 12.1 rebounds, 1.1 steals and 1.1 blocks across his last 13 games. He played the Hornets twice during that stretch, posting a double-double both times. Of note, he is only eligible at power forward on FanDuel since he is listed at center on DraftKings.
Jabari Parker, ATL at CHI
FanDuel = $6,300
DraftKings = $6,100
The Bulls have trouble defending opposing power forwards, which has resulted in them allowing the fourth-most FanDuel points per game and the eighth-most DraftKings points per game to the position. The last time Parker faced his former squad, he took advantage by recording 18 points, five rebounds, two steals and a block. With John Collins still suspended, Parker should receive plenty of playing time to once again exploit this matchup.
CENTERS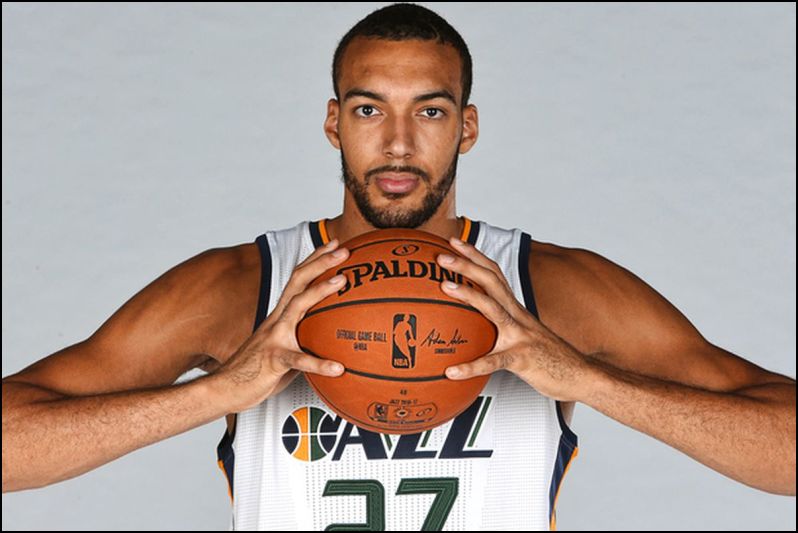 Rudy Gobert, UTA at MIN
FanDuel = $8,000
DraftKings = $7,700
Gobert is about as consistent as it gets at center. He has posted a double-double in 12 of his last 13 games and in the one game that he fell short, he missed by just two points. They aren't cheap double-doubles, either, since he has averaged 16.8 points and 13.9 rebounds over that span. Add in his stellar shot-blocking ability and he makes for an excellent cash-game target.
Willie Cauley-Stein, GS vs. NY
FanDuel = $5,200
DraftKings = $4,700
To say that the Warriors have been cautious with Kevon Looney since he returned from injury would be an understatement. He hasn't played more than 15 minutes in any of his four games and even hit single-digit minutes against the Bulls on Friday. Meanwhile, Cauley-Stein has remained productive by averaging 9.8 points, 6.5 rebounds, one steal and 1.8 blocks over those four contests. While his upside isn't great, he's still at least someone to consider if you need to save money at center.
Author Bio: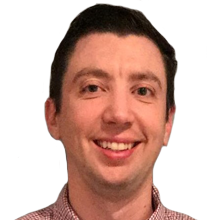 Mike has been covering fantasy sports since 2007, joining Lineup Lab in 2017. An avid player of both season-long fantasy leagues and DFS, Mike's work has appeared on numerous sites, including RotoWire, SportsLine and Sports Illustrated. He's also been featured on DraftKings' nightly show, The Sweat, and was a finalist for the 2018 FSWA Basketball Writer of the Year award. Follow Mike on Twitter @rotomikebarner.