NBA Daily Fantasy Basketball Recommendations for December 16 2019
Monday's seven-game slate in the NBA will be impacted heavily by injuries to some big names. That opens up several value play options in DFS. Let's discuss some of the better players to target across the price scale at each position. Don't forget to sign up for our Newsletter and try our NBA Lineup Optimizer to help build a winning entry on FanDuel and DraftKings.
POINT GUARDS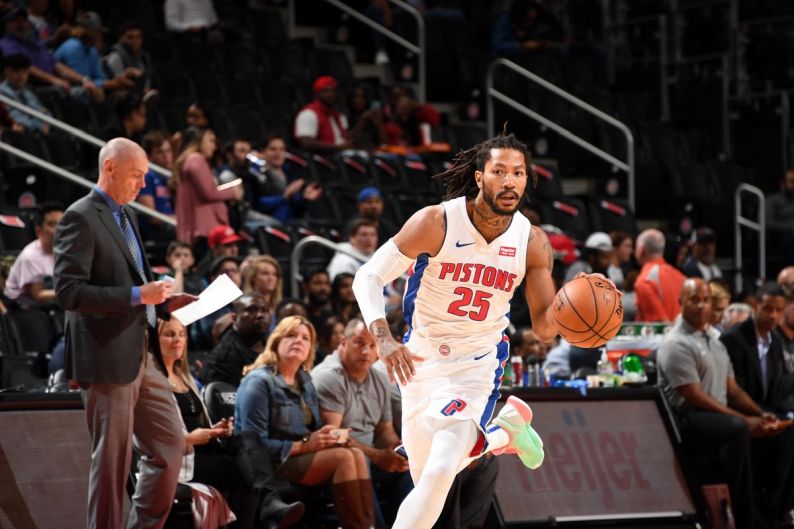 Derrick Rose, DET vs. WAS
FanDuel = $5,700
DraftKings = $6,100
This is a night in which you might not need to spend a lot at point guard to get production. The Pistons could be without the services of Blake Griffin (knee), who is listed as questionable. If he is unable to go, even more of the scoring burden will be placed on Rose's shoulders. This is a great matchup for him against a Wizards team that has played at the second-fastest pace in the league, making Rose a viable target even if Griffin does take the floor.
Jalen Brunson, DAL at MIL
FanDuel = $3,700
DraftKings = $5,500
Another injury that will have significant consequences is the ankle injury that was suffered by Luka Doncic over the weekend. He won't be able to play Monday and reports indicate he could be out for up to two weeks. Brunson stepped up after he went down against the Heat, posting 18 points, seven rebounds and eight assists. The key is that he played 34 minutes. He certainly didn't do anything that would warrant him seeing less playing time, so he could be a great option to target, especially at his dirt-cheap price on FanDuel.
SHOOTING GUARDS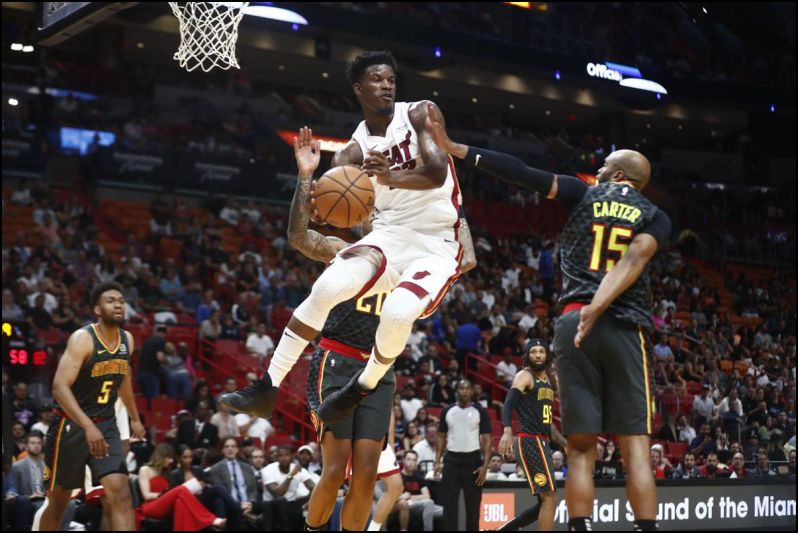 Jimmy Butler, MIA at MEM
FanDuel = $9,400
DraftKings = $9,100
With the Heat dealing with a few injuries, Butler has averaged 40 minutes across their last seven games. He made the most of his heavy dosage of playing time, averaging 25.7 points, 8.7 rebounds, 7.7 assists and 1.4 steals during that stretch. Facing a Grizzlies team that has played at the fifth-fastest pace in the league should also leave Butler with an extremely high floor.
Donte DiVincenzo, MIL vs. DAL
FanDuel = $4,000
DraftKings = $4,600
The Bucks have been no strangers to playing without some of their key players. Earlier in the season, they played seven games without Khris Middleton. Now, Eric Bledsoe (leg) is expected to miss about two weeks. DiVincenzo started in his place Saturday against the Cavaliers and finished with 15 points, five rebounds, four assists and three steals across 25 minutes. With the Bucks playing at the fastest pace in the league, any added playing time that DiVincenzo can get has the potential to provide a significant increase in production.
SMALL FORWARDS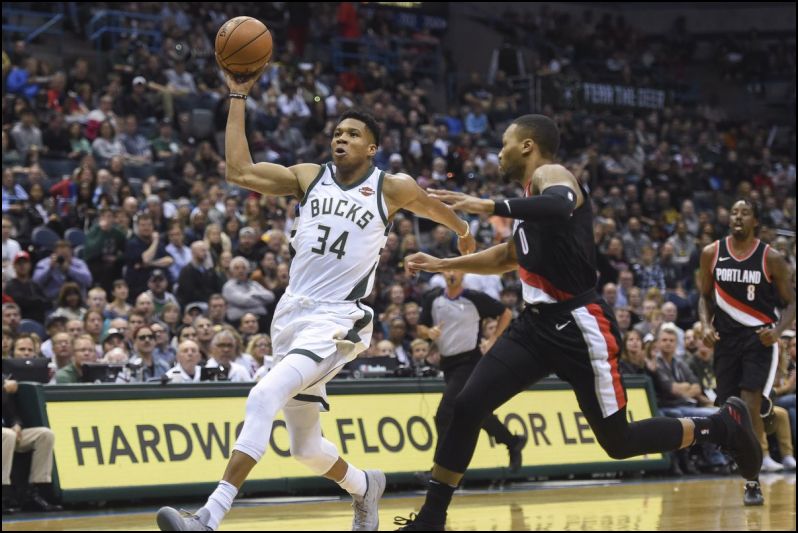 Giannis Antetokounmpo, MIL vs. DAL
FanDuel = $12,100
DraftKings = $11,100
With all the money that we can save at other positions, this might be a prime opportunity to pay up for Giannis. He is coming off of what might seem like an underwhelming stat line against the Cavaliers in which he recorded 29 points, four rebounds and four assists. However, he did that in just 24 minutes. With his ability to contribute in so many different areas and Bledsoe being out, he is difficult to resist.
Luke Kennard, DET vs. WAS
FanDuel = $5,800
DraftKings = $5,400
Rose won't be the only player on the Pistons who will need to provide added offense if Griffin is out. Kennard has already proven to be one of the more potent scorers on the team, averaging 16.2 points and 2.6 three-pointers a game. The last time he faced the Wizards, he produced 24 points, four rebounds and five assists over 34 minutes. A similar stat line here is not out of the question, even if Griffin does play.
POWER FORWARDS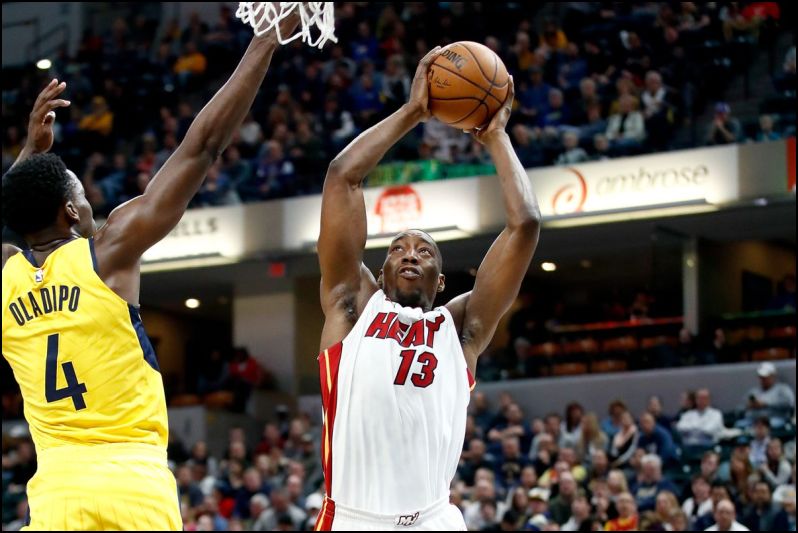 Bam Adebayo, MIA at MEM
FanDuel = $9,300
DraftKings = $8,200
To say that Adebayo has acclimated to the starting center job well would be a massive understatement. He's become a dominant fantasy force with his averages of 15.2 points, 10.6 rebounds, 4.6 assists, 1.4 steals and 1.2 blocks a game. The Heat don't have much depth behind him, which also helps leave him with a high floor. He should be plenty busy in this contest, especially considering the uptempo pace at which the Grizzlies play. Of note, he is only eligible at power forward on FanDuel since he is listed at center on DraftKings.
Christian Wood, DET vs. WAS
FanDuel = $3,800
DraftKings = $4,500
Not only is Griffin listed as questionable for this game, but so is Andre Drummond, who is still battling an allergic reaction to avocados. If either Griffin or Drummond sits, Wood would stand to see more playing time. That would make him a great cheap option to target since he has averaged 16.2 points, 7.5 rebounds and 1.2 blocks across six games in which he has logged at least 20 minutes.
CENTERS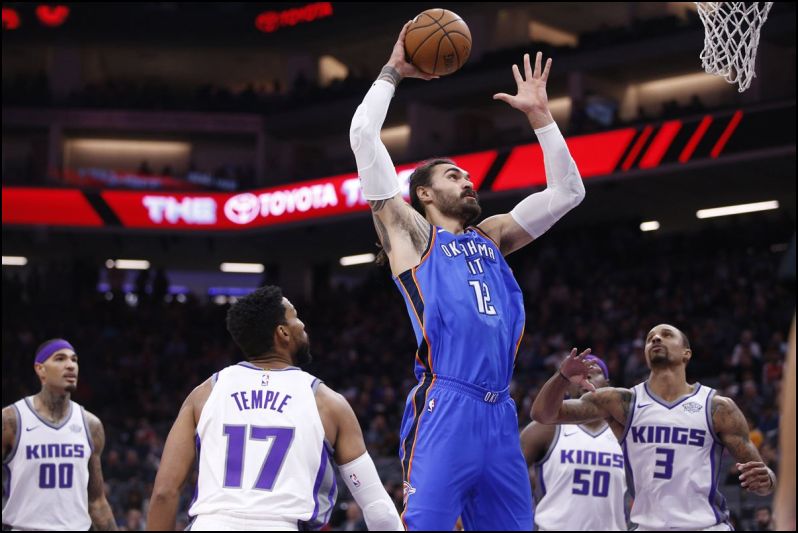 Steven Adams, OKC vs. CHI
FanDuel = $7,000
DraftKings = $6,700
The Bulls can't slow down opposing centers, allowing by far the most DraftKings points per game to the position. That makes Adams stand out, especially given his reasonable price on both sites. He got off to a slow start to the season, but he's cranked things up by averaging 14.5 points, 10 rebounds, three assists and 1.9 blocks across his last 11 games.
Marc Gasol, TOR vs. CLE
FanDuel = $6,000
DraftKings = $5,800
Just when it looked like Gasol's days as a viable fantasy option were numbered, he has bounced back to provide some value of late. His scoring contributions still leave a lot to be desired, but he is averaging seven rebounds, 4.2 assists, 1.2 steals, 1.8 blocks and 1.3 three-pointers across his last 10 games. I'd rather pay the extra required to deploy Adams, but Gasol is worth considering if you need to take a cheaper route at the position.
Author Bio: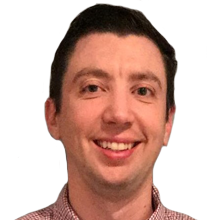 Mike has been covering fantasy sports since 2007, joining Lineup Lab in 2017. An avid player of both season-long fantasy leagues and DFS, Mike's work has appeared on numerous sites, including RotoWire, SportsLine and Sports Illustrated. He's also been featured on DraftKings' nightly show, The Sweat, and was a finalist for the 2018 FSWA Basketball Writer of the Year award. Follow Mike on Twitter @rotomikebarner.