NBA Daily Fantasy Basketball Recommendations for December 23 2019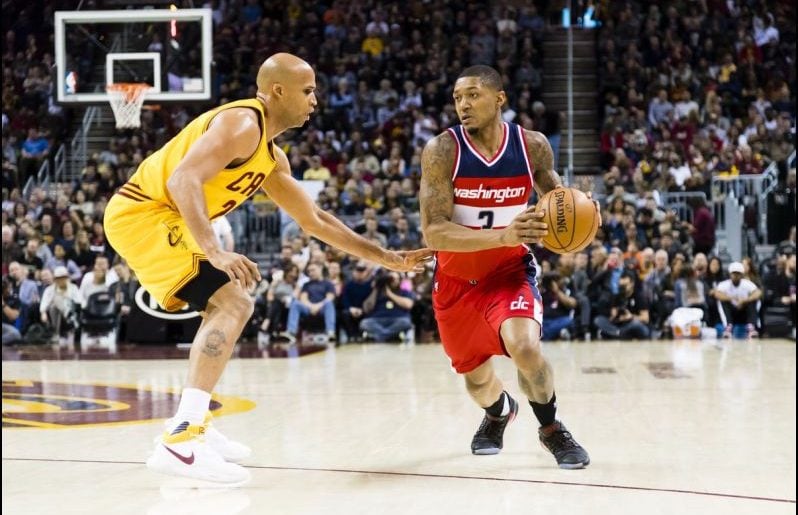 The NBA will give every team the night off Tuesday, so Monday will be a busy slate consisting of 11 games. That leaves us with a lot of great options to consider up and down the price scale, so here are a couple of players at each position that stand out. Don't forget to sign up for our Newsletter and try our NBA Lineup Optimizer to help build a winning entry on FanDuel and DraftKings.
POINT GUARDS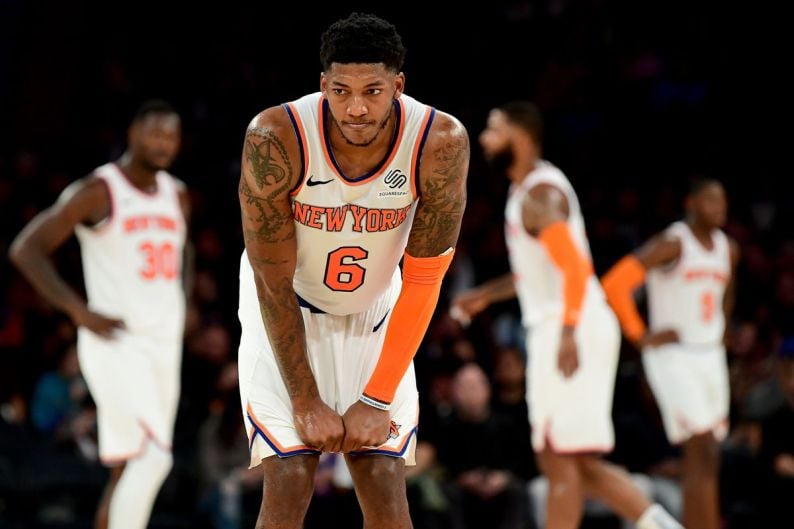 Elfrid Payton, NY vs. WAS
FanDuel = $5,200
DraftKings = $5,100
I'll start off by saying that if you are playing in a cash game, I'd avoid Payton. The Knicks are just too inconsistent with their lineups and rotations. However, if you are playing in a tournament, Payton might be worth taking a chance on. He moved into the starting lineup Saturday against the Bucks and produced six points, five rebounds, 10 assists and four steals across 27 minutes. If he can get that much playing time again here, he could do plenty of damage against a Wizards team that has played at the second-fastest pace in the league.
Ish Smith, WAS at NY
FanDuel = $4,500
DraftKings = $4,500
At this point, the Wizards are having a difficult time just finding enough healthy guys to play. To complicate matters, Isaiah Thomas will now be suspended for the next two games after confronting a fan in the stands. Smith should not only start this game, but he should play a ton. Across seven games in which he has logged at least 30 minutes, he has averaged 11.1 points, 2.6 rebounds and 5.7 assists.
SHOOTING GUARDS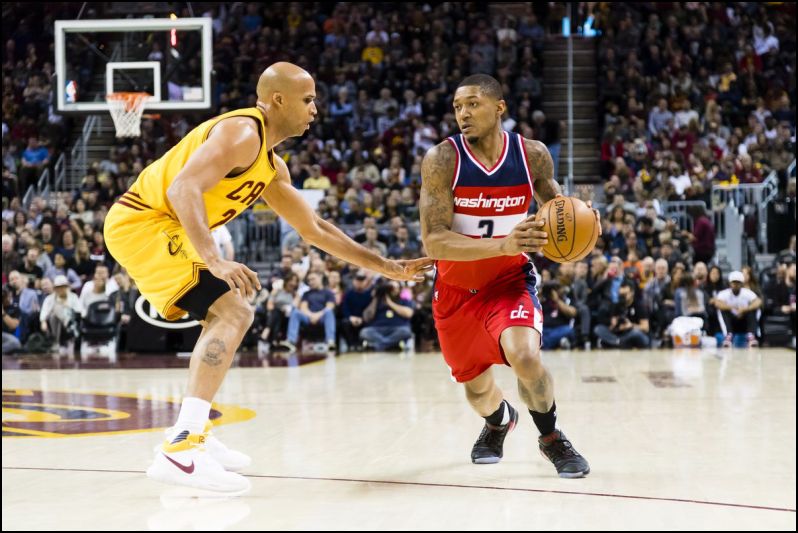 Bradley Beal, WAS at NY
FanDuel = $9,400
DraftKings = $9,300
Get ready for the Beal show. One of the most recent crippling injuries for the Wizards was suffered by Davis Bertans (quadriceps), who was averaging 17.8 points across their last 17 games. Beal's 31.5 percent usage rate already ranks inside the top-15 in the league, but he could see even more shots attempts in this contest. Add in his averages of five rebounds and seven assists a game and he should be a great option despite his hefty price tag.
Damion Lee, GS vs. MIN
FanDuel = $4,300
DraftKings = $4,300
Lee is one of my favorite cheaper options on the slate. This has the potential to be a high scoring game between two bad teams, especially with the Timberwolves playing at the fourth-fastest pace. When they met earlier this season, they combined to score 244 points. Lee has scored at least 20 points in two of the last four games and has moved into the starting five for each of his last three contests, so his increased role puts him in a favorable spot to outproduce his price point.
SMALL FORWARDS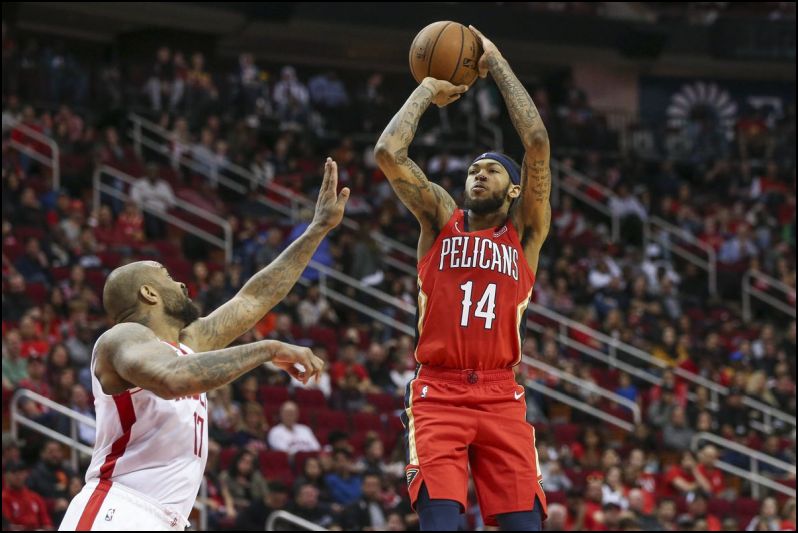 Brandon Ingram, NO at POR
FanDuel = $8,700
DraftKings = $8,400
Ingram is one of the most consistent scorers in the league, recording at least 20 points in 16 of his last 17 games. Not only that, but he has averaged 6.8 rebounds, 3.7 assists, 0.8 steals and 0.8 blocks across that same stretch. The Pelicans playing at the seventh-fastest pace is a big help and should continue to benefit him in this matchup against a Blazers' team that doesn't really have anyone on the team equipped to defend him.
Troy Brown Jr., WAS at NY
FanDuel = $4,800
DraftKings = $4,800
Playing time hasn't always been easy for Brown to come by, leaving him to average just 23 minutes a game. However, that shouldn't be a problem for this game based on how many injuries the Wizards have. He has been able to average 29 minutes across their last seven games, which has enabled him to post 13.1 points, 5.6 rebounds, 2.4 assists and 1.4 steals a night.
POWER FORWARDS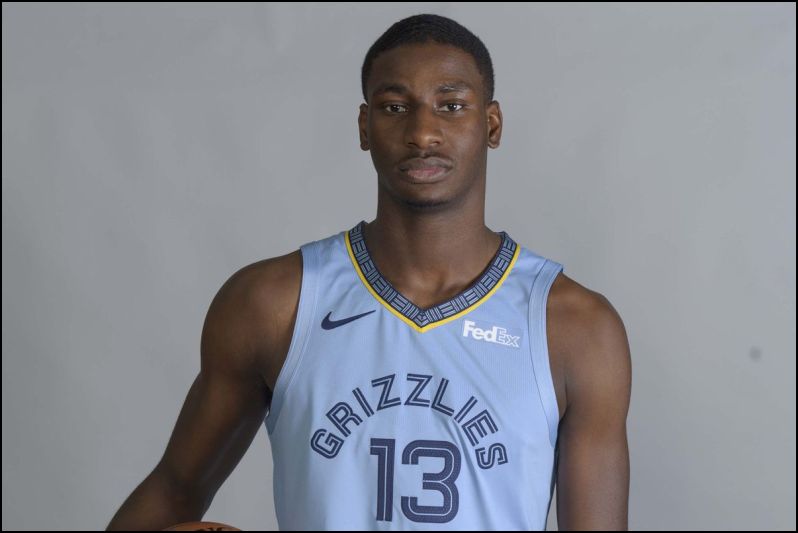 Jaren Jackson Jr., MEM vs. SA
FanDuel = $6,700
DraftKings = $6,600
Jackson's tendency to get into foul trouble makes him someone that I would probably stay away from in cash contests. However, his upside is also extremely high when he can stay on the floor. He played 38 minutes against the Spurs earlier this season thanks to fouling just two times, which helped him post 24 points, six rebounds, five assists, one steal and one block. The Spurs have allowed the second-most points on both FanDuel and DraftKings to opposing power forwards, so Jackson might be able to cash in during their rematch, as well.
Chris Boucher, TOR at IND
FanDuel = $3,900
DraftKings = $3,500
With Pascal Siakam (groin) and Marc Gasol (hamstring) out for the foreseeable future, the Raptors are going to need Boucher. He played a crucial role in their comeback win over the Mavericks on Sunday, posting 21 points, seven rebounds, two steals and four blocks across 24 minutes. The Raptors will likely need him to play more here against the Pacers' big frontcourt, which is key because Boucher is averaging 15.2 points, 7.6 rebounds, one steal and two blocks across five games in which he has logged at least 20 minutes.
CENTERS
Hassan Whiteside, POR vs. NO
FanDuel = $9,000
DraftKings = $7,900
After a disappointing start to the season, the Blazers have worked their way back to the eighth seed in the West. Whiteside has been a big reason for their improved play with him averaging 17.3 points, 15.1 rebounds and 3.6 blocks across their last 10 games. While I still like him at his price on FanDuel considering this matchup against the defensively-challenged Pelicans, he stands out as a really intriguing option at his price on DraftKings.
Ian Mahinmi, WAS at NY
FanDuel = $4,200
DraftKings = $4,400
Mahinmi is likely going to have to play a lot in this game by default. With Bertans out, it's just him, Admiral Schofield and Anzejs Pasecniks left up front. This is not a great game to play small, either, considering all of the size that the Knicks have. While his upside still isn't very high, Mahinmi has a shot to at least approach a double-double, which makes him worth considering at such a cheap price.
Author Bio: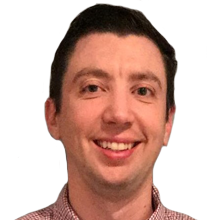 Mike has been covering fantasy sports since 2007, joining Lineup Lab in 2017. An avid player of both season-long fantasy leagues and DFS, Mike's work has appeared on numerous sites, including RotoWire, SportsLine and Sports Illustrated. He's also been featured on DraftKings' nightly show, The Sweat, and was a finalist for the 2018 FSWA Basketball Writer of the Year award. Follow Mike on Twitter @rotomikebarner.