NBA Daily Fantasy Basketball Recommendations for December 25 2019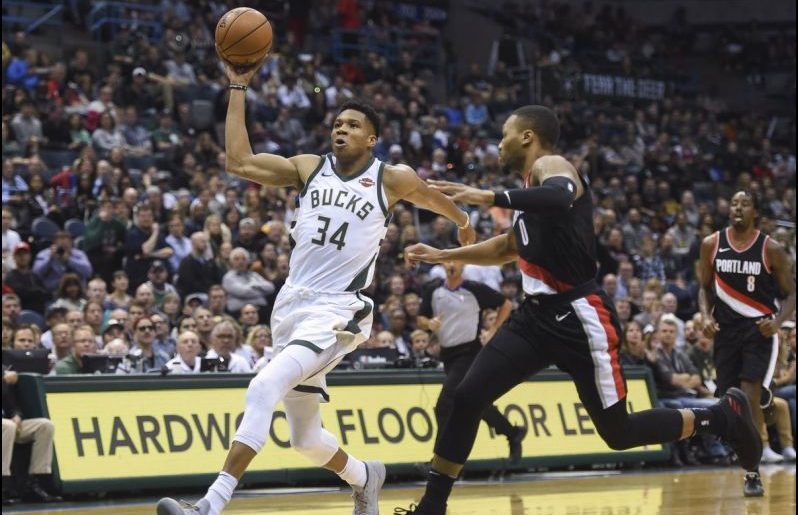 The NBA's star-studded Christmas Day slate should bring plenty of excitement once again this year. There are several big games on the docket and there will be no shortage of star power taking the floor, either. We also have a chance to win some cash in DFS, so let's highlight a couple of players at each position to consider. Don't forget to sign up for our Newsletter and try our NBA Lineup Optimizer to help build a winning entry on FanDuel and DraftKings.
POINT GUARDS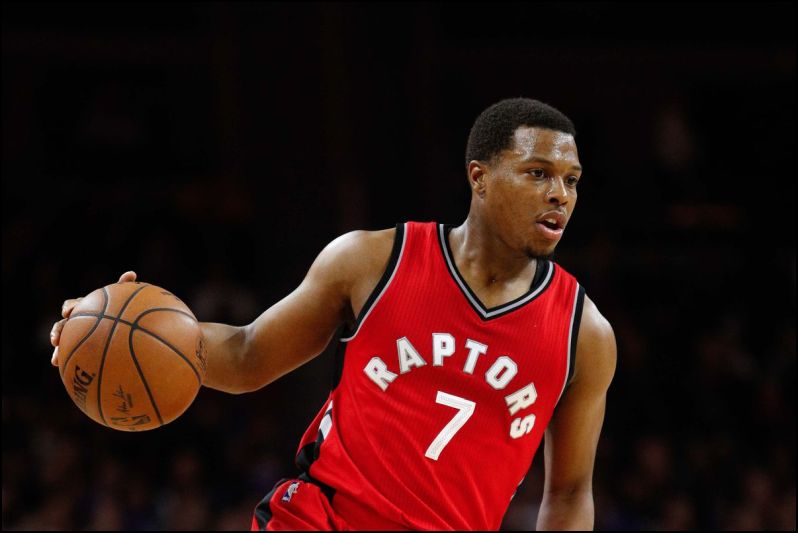 Kyle Lowry, TOR vs. BOS
FanDuel = $8,000
DraftKings = $8,500
The Raptors have lost three of the top players on their team, which makes them severely compromised heading into this matchup between two of the best teams in the Eastern Conference. However, they've remained competitive without them thanks to Lowry, who has averaged 27 points, seven rebounds and 9.5 assists across their last four games. Even against the defensive-minded Celtics, Lowry carries a high floor into this matchup.
George Hill, MIL at PHI
FanDuel = $4,100
DraftKings = $4,300
The Bucks are still without the services of Eric Bledsoe (lower leg), which has thrust Donte DiVincenzo into a starting role. It's also left Hill with added responsibilities off the bench. He's responded by averaging 13.8 points, 4.4 rebounds, 2.2 assists and two three-pointers across their last five games. While that's not eye-popping production, it's enough to make him a viable cheaper target.
SHOOTING GUARDS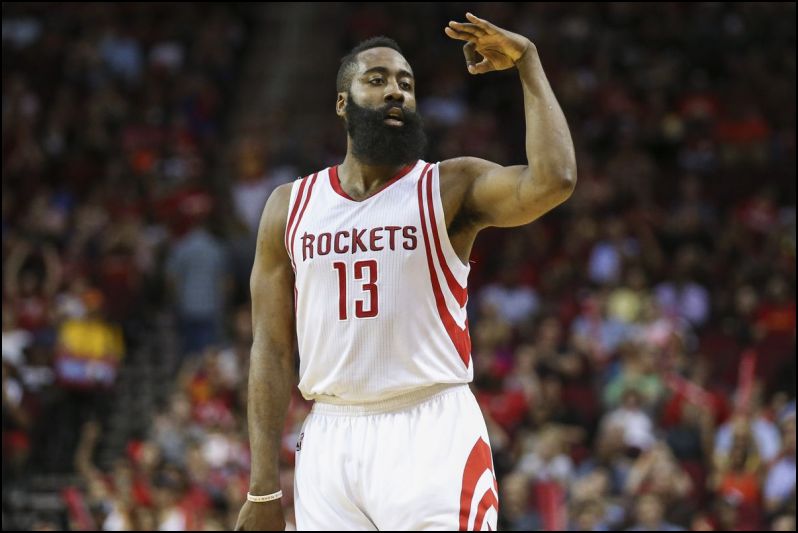 James Harden, HOU at GS
FanDuel = $11,700
DraftKings = $11,600
It's difficult to find a player with a higher upside than Harden. He leads the league with his 38.3 percent usage rate, which has helped propel him to averages of 38.6 points and 5.1 three-pointers a game. On top of that, he's also averaged 5.8 rebounds, 7.4 assists and 1.9 steals. The only concern here is that he could see significant time on the bench in fourth quarter if the Rockets jump out to a big lead against the vastly inferior Warriors. Still, if they do build up that lead, Harden will have likely played a huge part in it.
Damion Lee, GS vs. HOU
FanDuel = $4,400
DraftKings = $5,400
The Rockets have played at the third-fastest pace in the league, so this is an appealing matchup for the Warriors. One of their better cost-effective targets is Lee, who has recently been inserted into the starting five. He's taken the opportunity and run with it, averaging 12.8 points, 6.3 rebounds, 3.8 assists and 1.5 three-pointers across four games.
SMALL FORWARDS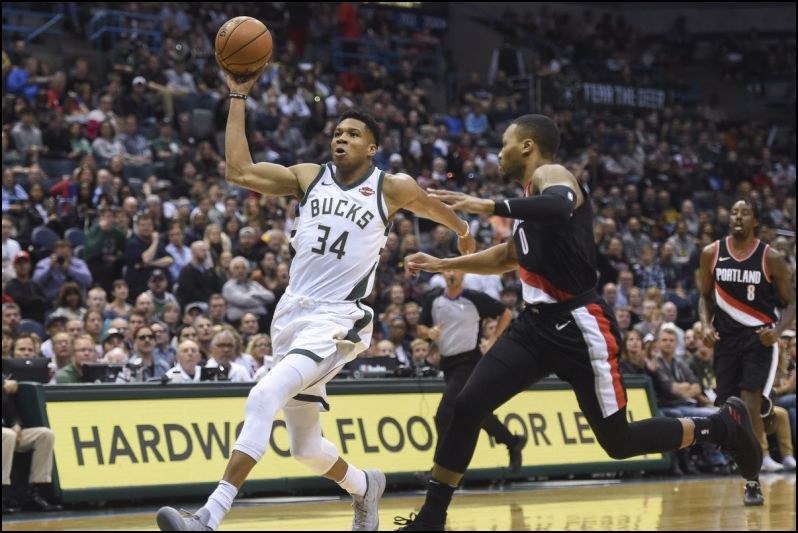 Giannis Antetokounmpo, MIL at PHI
FanDuel = $11,200
DraftKings = $11,300
No shocker here. Whenever Giannis is on the slate, he's someone to seriously consider spending up for. He's locked in right now and provides tremendous production across multiple categories. This will be an interesting test for him against a good defensive team in the Sixers who have a lot of size up front, but expect him to rise to the occasion with another juicy stat line.
Will Barton, DEN vs. NO
FanDuel = $6,500
DraftKings = $6,600
The Pelicans are not a team that you would expect to see on the Christmas slate given their terrible record, but the league was hoping to showcase Zion Williamson here. He's been out all season with a knee injury, which is partially to blame for the Pelicans' struggles. For the Nuggets, this presents a great matchup since the Pelicans have allowed the third-most points per game. If you're looking for some exposure to this matchup without destroying your budget, Barton is a viable target with his averages of 15.5 points, 8.1 rebounds, 3.9 assists and 1.6 steals over his last eight games.
POWER FORWARDS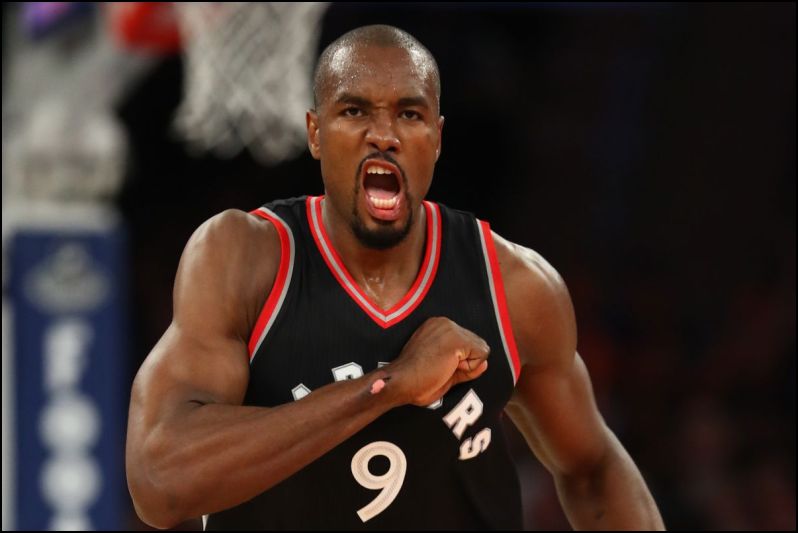 Serge Ibaka, TOR vs. BOS
FanDuel = $7,800
DraftKings = $7,300
Ibaka is a slam dunk for me at this price. The Celtics' weak spot is the center position, where they are currently deploying Daniel Theis and Enes Kanter. Ibaka has taken over as the main man up front for the Raptors with Marc Gasol (hamstring) and Pascal Siakam (groin) out, which has propelled him to average 19.3 points, 9.3 rebounds and 1.3 blocks over his last four contests.
Rondae Hollis-Jefferson, TOR vs. BOS
FanDuel = $4,100
DraftKings = $5,300
Ibaka isn't the only big man who has been asked to step up for the Raptors. He clearly doesn't have the upside that Ibaka does, but he's still produced respectable averages of 13.3 points, 6.7 rebounds and four assists over his last three games. The Celtics will probably deploy a lot of smaller lineups with Gordon Hayward expected to be back, so Hollis-Jefferson might be better suited to play more in this game as opposed to Chris Boucher.
CENTERS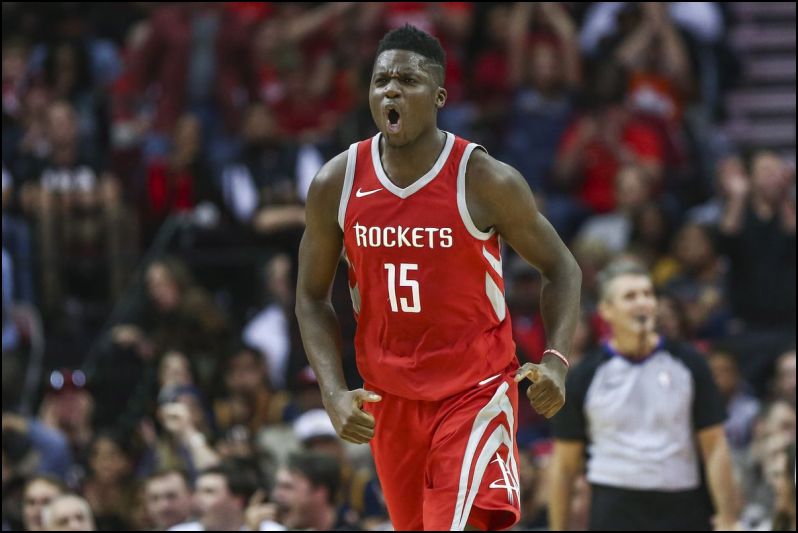 Clint Capela, HOU at GS
FanDuel = $8,700
DraftKings = $7,500
This is a great matchup for Capela given the Warriors' lack of talent at the center spot. They had no answer for him the first time they faced off this season, leaving Capela to record 19 points, 16 rebounds and six blocks across 36 minutes. Much like Harden, it feels like the only risk associated with deploying Capela is that this game gets out of hand early, potentially limiting his playing time.
Enes Kanter, BOS at TOR
FanDuel = $4,600
DraftKings = $5,200
Despite their lack of production out of the center spot, the Celtics have continued to bring Kanter off the bench. His playing time has remained limited, but he has seen a bit more action lately with Robert Williams III (hip) out. He's started to crank up his production, averaging 10.5 points, 13.3 rebounds and one block over his last four games. Viable cheap centers are hard to come by on this slate, especially on FanDuel, so Kanter is at least worth considering in tournament play.
Author Bio: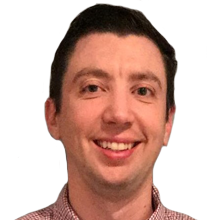 Mike has been covering fantasy sports since 2007, joining Lineup Lab in 2017. An avid player of both season-long fantasy leagues and DFS, Mike's work has appeared on numerous sites, including RotoWire, SportsLine and Sports Illustrated. He's also been featured on DraftKings' nightly show, The Sweat, and was a finalist for the 2018 FSWA Basketball Writer of the Year award. Follow Mike on Twitter @rotomikebarner.