NBA Daily Fantasy Basketball Recommendations for December 31 2019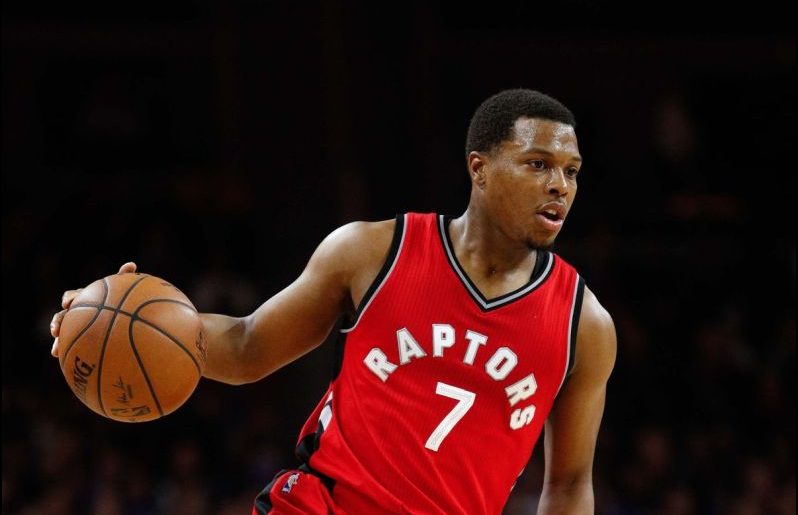 With a few early games in the NBA on Tuesday, only four games will make up the main evening slate in DFS. That leaves us with limited options to choose from, but that doesn't mean that you can't still finish in the green. Let's discuss a couple of players at each position to target. Don't forget to sign up for our Newsletter and try our NBA Lineup Optimizer to help build a winning entry on FanDuel and DraftKings.
POINT GUARDS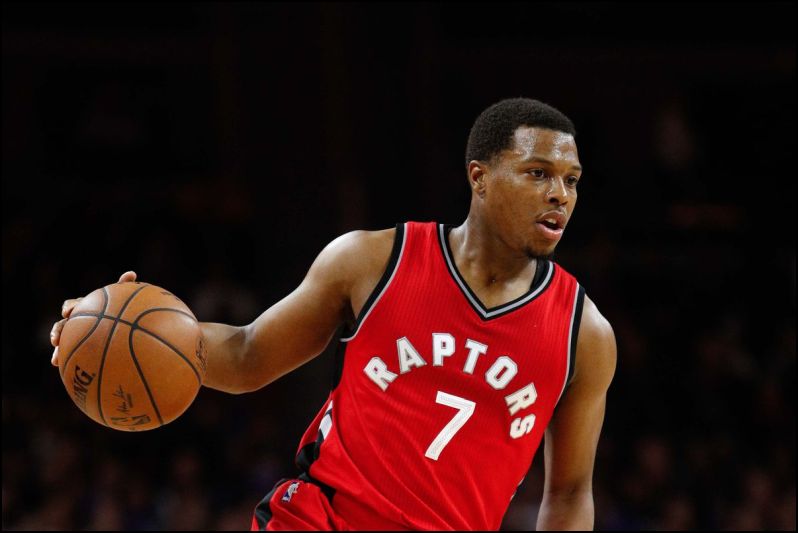 Kyle Lowry, TOR vs. CLE
FanDuel = $7,800
DraftKings = $8,800
Lowry took a back seat to Kawhi Leonard last year, averaging just 14.2 points per game. His assists did soar to 8.7 a night and they haven't come down much with him gone this year considering he is averaging 7.5 dimes a night. However, his scoring average has jumped up dramatically to 20.8 points a night. With injuries mounting on the Raptors, he's been even more potent lately with averages of 24 points, 5.4 rebounds and 8.6 assists across his last eight games. Expect him to once again provide a high floor against the underwhelming Cavaliers.
Dejounte Murray, SA vs. GS
FanDuel = $5,700
DraftKings = $5,900
Murray began the season in the starting five for the Spurs, but wasn't able to hang onto the job. After a seven-game stretch as a member of the second unit, the Spurs have decided to give him another chance to start. He's trying to make the most of his opportunity, averaging 12.6 points, 5.1 rebounds, 4.3 assists and 2.3 steals across seven games. That type of all-around production makes him worth considering at this mid-tier price.
SHOOTING GUARDS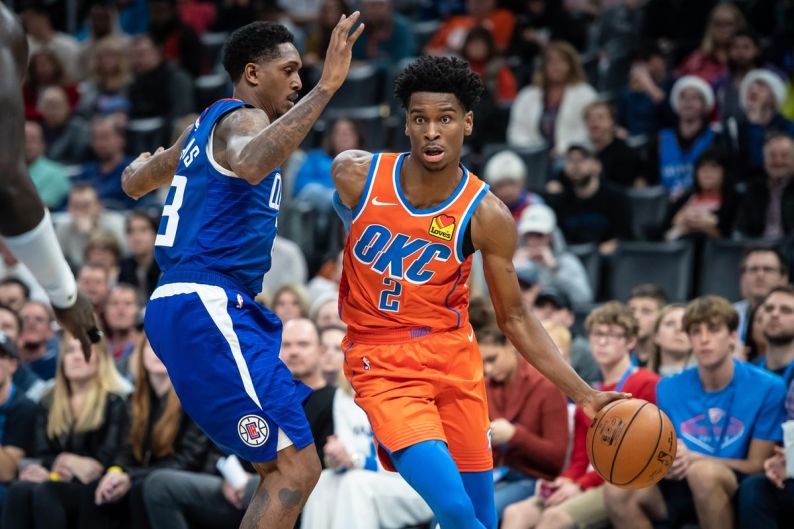 Shai Gilgeous-Alexander, OKC vs. DAL
FanDuel = $7,400
DraftKings = $7,000
The Thunder can ill-afford injuries since they already have a thin depth chart. They've been forced to play the last four games without Danilo Gallinari (ankle) while Dennis Schroder (ankle) was also sidelined Sunday against the Raptors. Gilgeous-Alexander has stepped up his offensive game to try and help offset their absences, averaging 28 points across the last four contests. If either Gallinari or Schroder is forced to sit again, Gilgeous-Alexander would likely once again have increased upside.
Damion Lee, GS at SA
FanDuel = $6,000
DraftKings = $6,200
The Warriors have given several players added opportunities this season, one of which is Lee. He's started each of their last seven games, averaging 15.3 points, 8.6 rebounds, 3.3 assists, 1.1 steals and 1.7 three-pointers. He logged at least 31 minutes in five of those contests and should once again see a heavy dose of playing time with D'Angelo Russell (illness) out Tuesday.
SMALL FORWARDS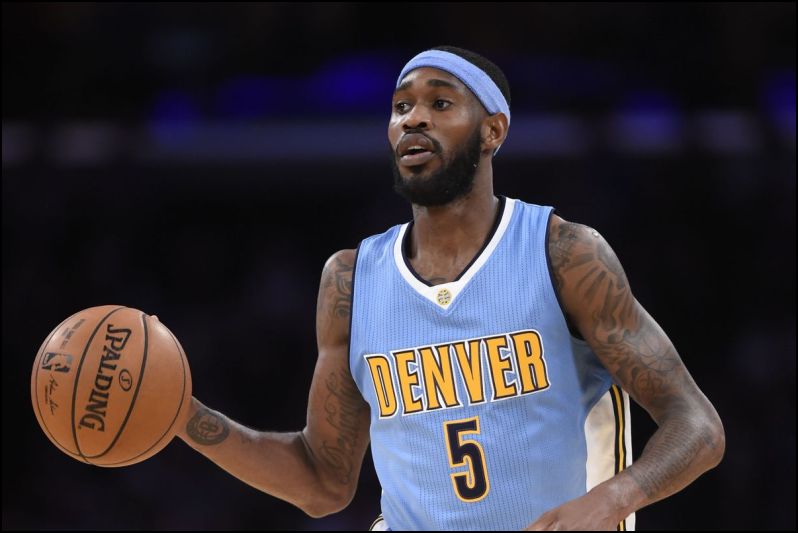 Will Barton, DEN at HOU
FanDuel = $6,300
DraftKings = $6,400
Barton experienced a decline in playing time last season by averaging only 28 minutes a game. That's jumped back up to 33 minutes a night this season, which has enabled him to average 14.7 points, 6.9 rebounds, 3.6 assists and 1.2 steals a game. Not only has the increased playing time helped his production, but his efficiency has also improved since he is shooting 46 percent from the field. Add his high minutes floor to the Rockets playing at the second-fastest pace in the league and he's one of the more appealing small forward options.
Alec Burks, GS at SA
FanDuel = $5,600
DraftKings = $5,300
With the news that Russell won't play, this is a great opportunity for Burks to receive more playing time and shot attempts. He could move into the starting five, a role in which he has averaged 17.9 points, 4.8 rebounds and 3.8 assists this season. He's going to be difficult to resist at this price. Of note, he is only eligible at small forward on FanDuel since he is listed at point guard and shooting guard on DraftKings.
POWER FORWARDS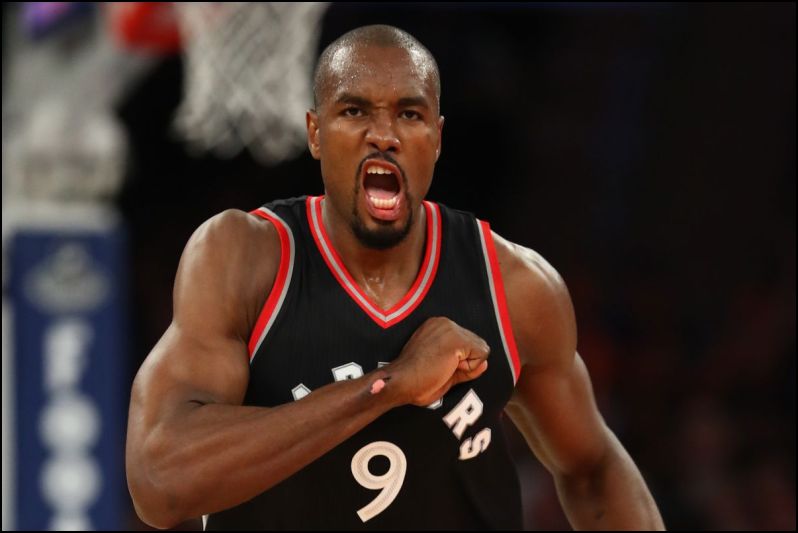 Serge Ibaka, TOR vs. CLE
FanDuel = $7,000
DraftKings = $7,300
The Cavaliers might be a bad team, but they do have a lot of size up front. That should leave Ibaka with a ton of playing time with Marc Gasol (hamstring) and Pascal Siakam (groin) both out. Ibaka has made the most of his added minutes already, averaging 17.3 points and 9.9 rebounds across his last seven games.
Marquese Chriss, GS at SA
FanDuel = $4,000
DraftKings = $4,100
Russell isn't the only player who will be missing this game for the Warriors. They will also be thin up front with Willie Cauley-Stein (illness) and Kevon Looney (abdomen) ruled out. Even if he doesn't start, Chriss should take on an expanded role. He's generally played well when given added playing time this season, averaging 10.2 points, 6.1 rebounds, 3.1 assists, 1.3 steals and 1.8 blocks across 11 games in which he has logged at least 20 minutes.
CENTERS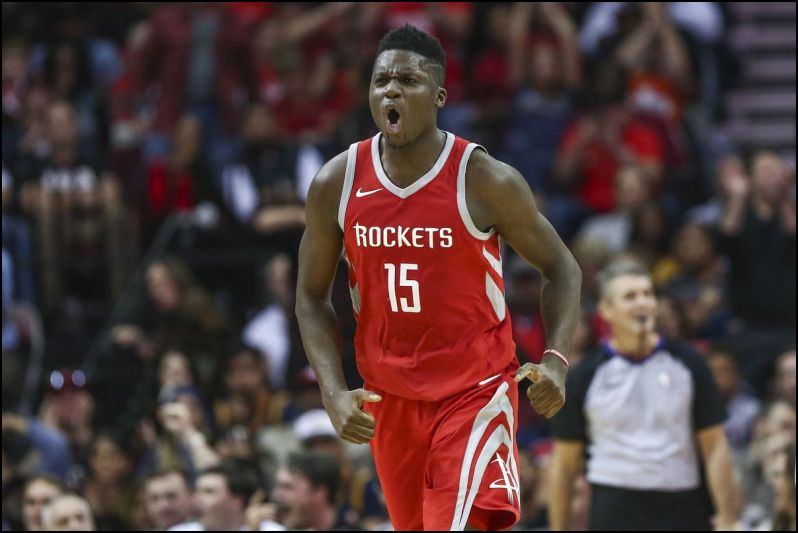 Clint Capela, HOU vs. DEN
FanDuel = $7,900
DraftKings = $7,400
This one will require some monitoring since Capela (heel) is listed as questionable. He's basically a walking double-double with his averages of 13.9 points and 14.4 rebounds per game. The last time he took the floor against the Nuggets, he produced 12 points and 21 rebounds. If he isn't able to play, then Isaiah Hartenstein becomes a viable cheap target in tournament play. He's averaged 14 points, 11 rebounds, 2.5 assists and one block across the last two games with Capela out.
Dwight Powell, DAL at OKC
FanDuel = $5,000
DraftKings = $5,700
If you're playing on DraftKings, I wouldn't be targeting Powell. Chriss is much cheaper, eligible at center and at the very least, has similar upside with Cauley-Stein and Looney out. However, if you're playing on FanDuel, Powell is worth a look based on the lack of viable cost-effective centers. He's not always a consistent source for production, but he has averaged 8.8 points, 7.2 rebounds and two assists across his last 10 games.
Author Bio: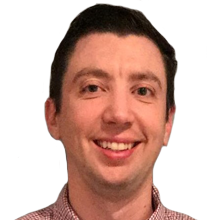 Mike has been covering fantasy sports since 2007, joining Lineup Lab in 2017. An avid player of both season-long fantasy leagues and DFS, Mike's work has appeared on numerous sites, including RotoWire, SportsLine and Sports Illustrated. He's also been featured on DraftKings' nightly show, The Sweat, and was a finalist for the 2018 FSWA Basketball Writer of the Year award. Follow Mike on Twitter @rotomikebarner.